Internships Abroad
How to Get Paid Internships in Australia in 5 Easy Steps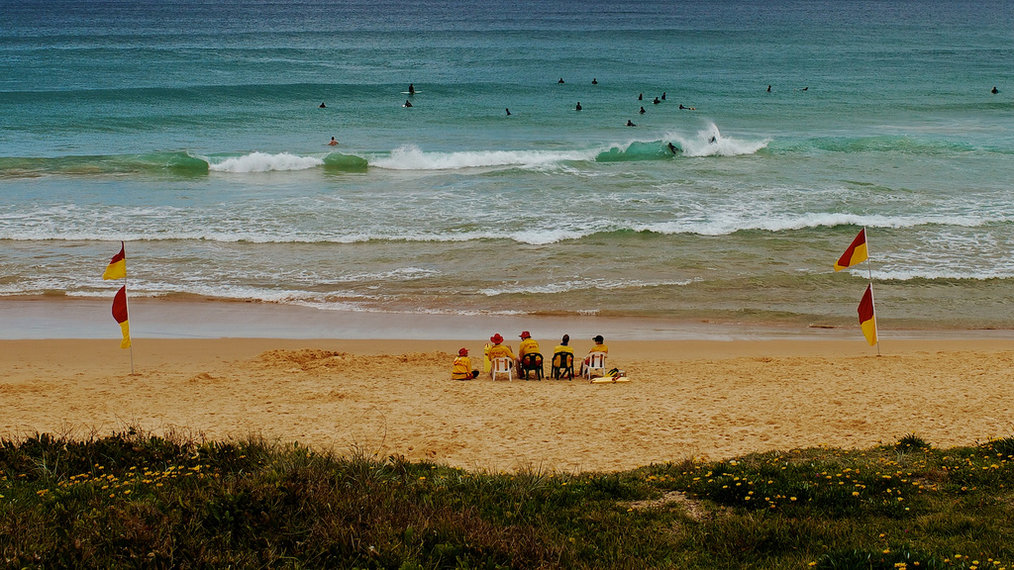 Originally published on May 2nd, 2013. Updated version includes contributions from Rachael Taft
Whether you want to gain experience in your field of study, have a unique experience, or just prolong your time as a student, Australia is a country you should consider searching for an internship in. Many students are enticed by the promise of adventures, the laid back Aussie lifestyle, the unique terrain and wildlife, and of course, the ease of the language. What's more, Sydney has been named one of the best cities for interning abroad!
Even better, if you're able to land a paid internship in Australia, you should be making at least minimum wage -- a pretty penny at more than $16/hour! Now then, what are your options? How can you make a paid internship in Australia happen? We're glad you asked! Follow these 5 easy steps and that paid internship in Australia will be yours!
Step 1: Talk to Your University
Every university is different when it comes to internships, so first you should determine if you are going to be seeking course credit for your internship, even as a backup plan. If you find that dream internship but they can only "pay" you with credit, it's a good idea to already know if your university will accept internship credits from international organizations.
Find out if they will give you credit for paid internships, if you still need to pay tuition costs, and if getting course credit is something you need! You may decide that an independent internship is better than one listed on your transcript. Don't worry, you can still put it on your resume.
Additionally, your study abroad or international office may have resources available to you that you couldn't access on your own, like school specific scholarships for interning abroad. It never hurts to ask what kind of support they can provide to you, even if that means just pointing you in the right direction.
Step 2: Decide When You'll Go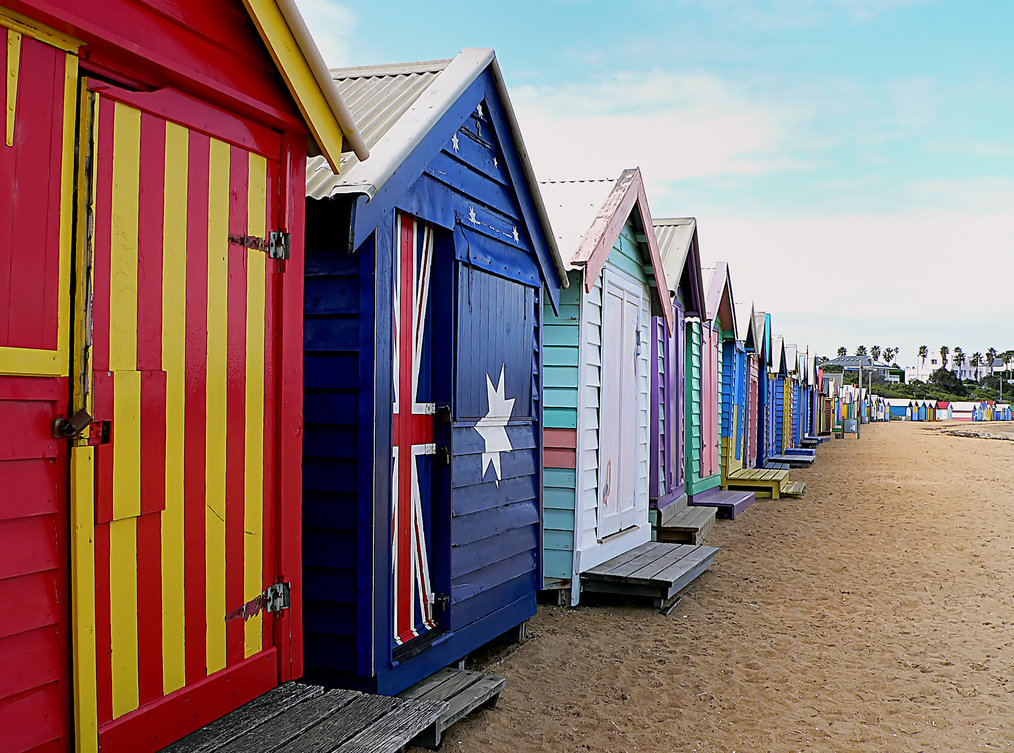 While it's unlikely you're going to find a one-week internship (unless you secure one that is for a specific event like one of the above), summer internship lengths vary greatly.
The typical lengths range from one to three months. Keep in mind that it takes time to settle into a position and workplace and actually learn something (which is the point of your internship after all!) so try to stay as long as you can.
You're going to want to have lots of time to explore your host city, but you'll probably also want to be able to travel to some of the amazing sights and places around Australia, so the more time you have to do so, the better!
Summer Internships in Australia
Summer is a popular time to intern abroad in Australia. One thing to keep in mind is that while it's summer in the northern hemisphere, it's winter in Australia. Thankfully, Australia experiences mild winters so you won't be digging snow tunnels, but you may want to be sure to bring some warmer clothes (and prepare for rain!). This time of year is also not a bad time to be in northern Australia, which gets mighty hot in Australian summer!
This time of year is also when a lot of Australians go on vacation. This can work in your advantage, as Australian organizations might be looking to bring on interns to help with the extra work during this time.
Furthermore, Australia's winter brings a lot of events that are fun to attend -- and that could be beneficial to your professional experience! Just to name a few:
Fashion Weekend Sydney (May)
Sydney Film Festival (June)
Good Food & Wine Show Sydney (June)
Melbourne international Jazz Festival (June)
Vivid Sydney (May/June)
Revelation Perth International Film Festival (July)
Melbourne Writers Festival (August)
Mercedes-Benz Fashion Festival Brisbane (August)
Melbourne Spring Fashion Week (August)
Step 3: Decide Which Visa You Need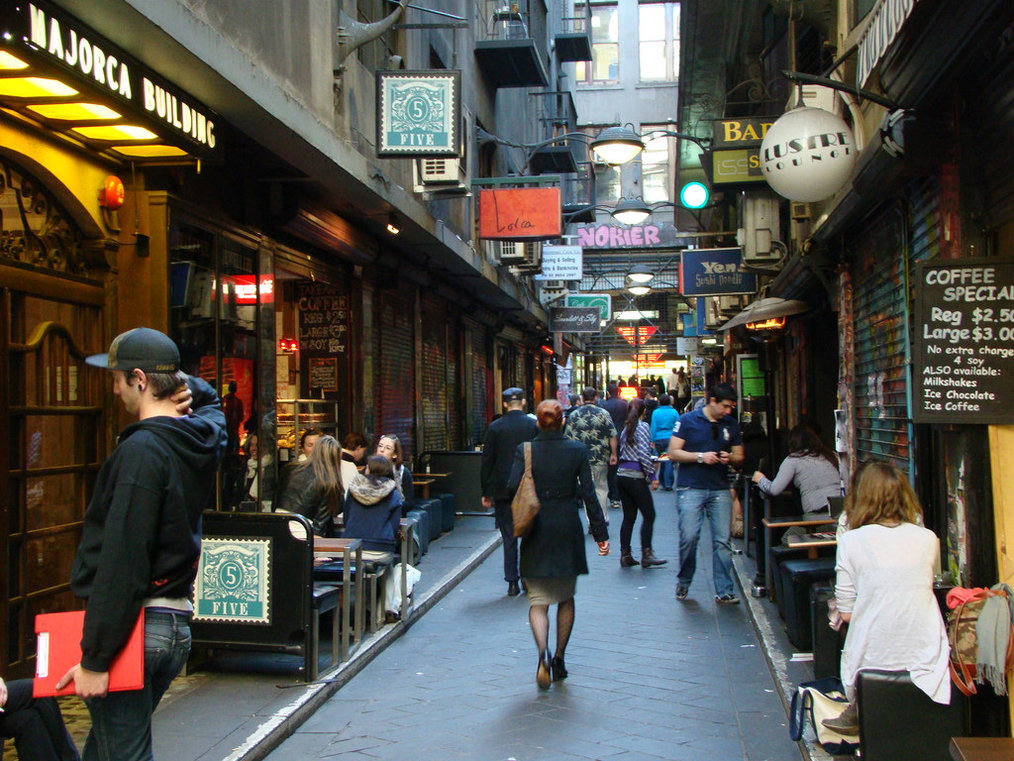 In order to work as a paid intern in Australia, you will need a valid work visa. For the most part, this means getting to Australia on a Work & Holiday/Working Holiday visa.
Both visas allow you to intern (or work) for up to six months at one company and stay in the country for up to 12 months (i.e. you could theoretically complete two six month internships, or even six two-month internships!)
Obtaining this visa is actually quite simple. You can apply online (no need to already have an internship lined up) and most people are approved within a couple days. There is a significant fee involved in acquiring the visa, but the process itself is very easy since you don't need a sponsor ahead of time. All you need to do is apply online, pay A$365 and you'll be approved in 24 to 48 hours.
Note that you must be between 18 and 30 and hold a passport from an eligible country.
The great thing about this visa is that it allows you one paid position in this time, so that even if you find the perfect internship but it is unpaid, you can still pick up a paying gig on the side. Whoop whoop!
Important Note: Keep in mind, you can only get this visa once. So if you're planning to intern in Australia for a short period of time and think you may want to return to live and work for a year on this visa sometime in the future, you may not want to spend your one chance at this visa interning abroad in Australia.
Other visa options
If you don't want to use Work and Holiday/Working Holiday Visa just yet, there are other potential visa options. The catch? You won't be able to do a paid internship. Two possible options are:
Special Programs (416) visa -- You may be able to enter on this visa if you go through an internship placement organization that is approved as a special program for this kind of visa by the Australian government like:
The Intern Group, which is in the process of being approved for the visa.
Australian Internships, which is approved for the Special Programs visa.
Student visa -- You may be able to enter on a student visa if you go through a program provider that supplements your internship with academic learning and you don't work full time. (For example, interning four days a week and having class one day a week.) The upside: you may not be getting paid, but you'll earn course credit! One program to look at for this would be CAPA Sydney.
Step 4: Figure Out Your Field of Interest
Just in case you may not find paid work in your specific field, you should also assess your interests, field of study, and potential internship fields that will still give you transferable skills. Every experience counts to make you a more well-rounded person and each piece of knowledge you can gain will set you apart in the future.
Fortunately, Australia is modern economy with loads of internships in popular fields like business, marketing, communications, engineering, and IT. It's also a top place to intern in fields like environmental science, fashion, and tourism, where there are a great deal of opportunities to gain valuable (and often unique) hands-on experience. Some of the more popular fields for paid (and, honestly, unpaid) internships in Australia include:
Business internships
Major cities like Sydney and Melbourne are your best bet when seeking out internships in business. Working in business in Australia is particularly unique due to the slightly more isolated location of the country -- not to mention many of their business dealings are with Asia, which could provide valuable insight to any business major.
Accounting internship in Sydney with AIFS
Marketing internship in Melbourne with Alliance Abroad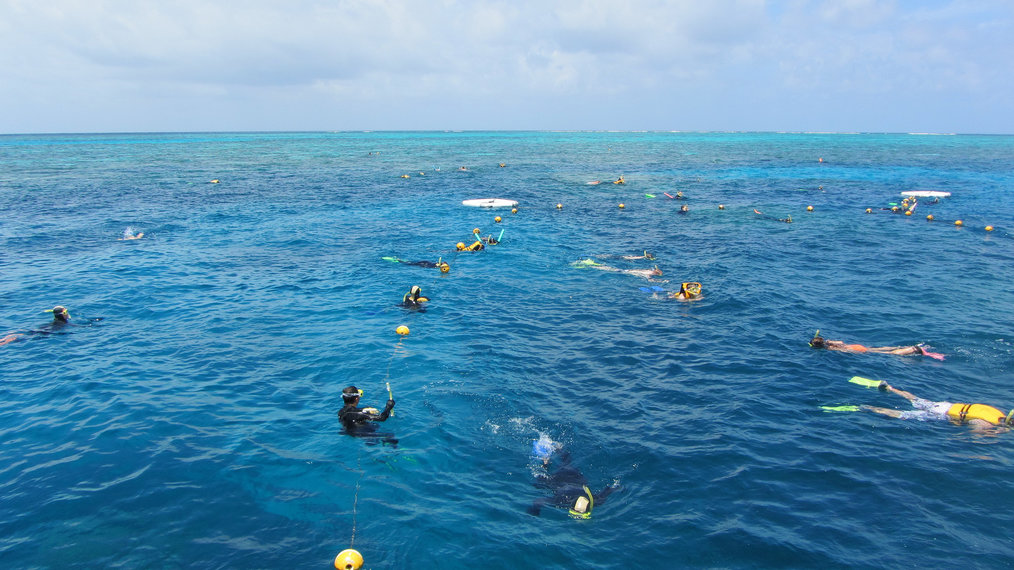 Environmental Science & Marine Biology internships
Australia is full of natural wonders, so it's no surprise that internships in conservation, environmental science, and marine biology abound. Queensland -- particularly Brisbane and Cairns -- is a hot spot for these kinds of internships, with its easy access to the Great Barrier Reef and the Daintree Rainforest. From research opportunities to hands-on nature and wildlife conservation, the possibilities are endless!
Fashion internships
London, New York... Sydney! Fashion is big in Australia, with Sydney serving as one of the world's fashion capitals.
Furthermore, being slightly smaller and less hyped than fashion giants like Paris or Milan, Australia is a great place to get your foot in the door and gain valuable experience in the fashion industry.
Both Sydney and Melbourne host renowned fashion weeks, which you may even find yourself interning at if you land an internship with the right designer or fashion company. (Insider tip: IMG is behind Sydney Fashion Week, so it couldn't hurt to look for an internship there!)
Or if you're more into behind-the-scenes work, there are a huge variety of internship opportunities in merchandising, trend research, pricing strategy, production, PR and more.
Step 5: Search and Compare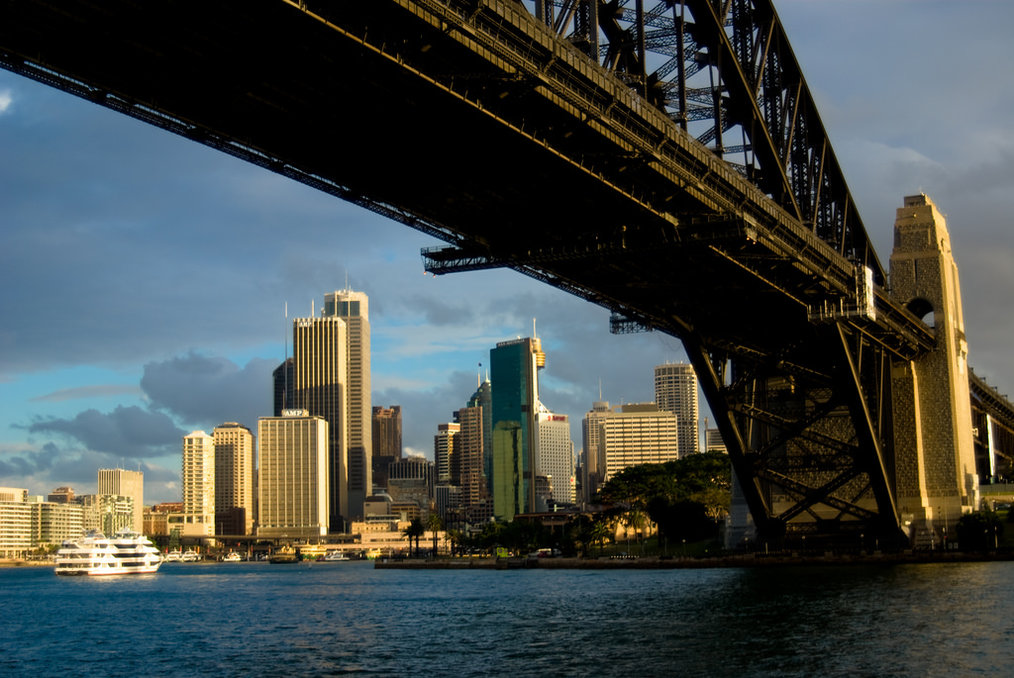 Don't be fooled, this is the fun part. While you may start to get overwhelmed by all the internship opportunities in Australia, don't get stressed! Be excited by all the choices available to you and breathe easy knowing you can choose what is best for you.
During your search, you should determine if it is better for you to go through an internship placement provider or independently. Independently sourced internships can be found through networking, online research, local companies with operations in Australia, or even your favorite social media site.
Using an internship placement provider
There are heaps of organizations that can place you in an internship in Australia.
The plus of using these organizations is that they will often guarantee you an internship, and they already have relationships with tons of companies in a range of fields in Australia. Of course, these organizations will charge you a fee, but sometimes they also include (or at least help you out with) housing, insurance, and other necessities.
Not all providers are created equal, and some only offer unpaid internships. If you're set on receiving a paid internship, Alliance Abroad is one provider that offers paid internships. IAESTE provides paid internships in engineering, science, and technology, while AIESEC provides paid internships in business, marketing, IT and engineering.
Go Overseas is a great resource to get you started on your research if you know some basics of what you're looking for, like host city, internship length, or internship field.
Finding your own internship
The sky is the limit if you decide to seek out your own internship in Australia. Because you can get a working holiday visa on you own, without having any internship lined up beforehand, you are really eligible for just about any internship in Australia (up to six months), even if it is not necessarily targeted at an international student.
There's no burden on Australian organizations to hire you as an international interns, and so it is much easier to find your ow internship in Australia than in many other countries. Websites like SEEK and Gumtree are good resources for internship and job hunting. Many international corporations have offices in Australia, take a look at their openings.
You may be amazed at some of the incredible opportunities available when you do a little of your own searching. From well-paid engineering internships at world-renowned companies like IBM to outstanding accounting internship opportunities at global financial firms, the possibilities are practically endless.
Want a unique experience to Australia? An internship at the Sydney Opera House or in the Outback? Even if you don't find something on the internet, if you put together a great proposal for an internship and shoot some emails out to the right people, you never know what you may be able to do!
Conduct your internship hunt the same as you would at home. (Don't forget networking and even using social media to find an internship.) Of course, do some research and tweak your resume to be more like a typical Australian CV (here's how to write a resume for anywhere in the world). And try to use your international perspective and experience as a selling point in your cover letter.
Tip: Utilize additional resources at your university (your study abroad office, career center, even major adviser) to see if there are any programs, partnerships, connections or resources available to help you find internship opportunities. Your school may have a partner university in Australia, a prominent alumnus at an Australian company, or a long-running relationship with an Australian organization.
Additionally, your study abroad or international office may have resources available to you that you couldn't access on your own, like school specific scholarships for interning abroad. It never hurts to ask what kind of support they can provide to you, even if that means just pointing you in the right direction.
Say G'Day to an Awesome Aussie Internship Experience!
No matter what remember to keep an open mind and continually evaluate opportunities based on what you need to get out of your internship. Save those hard-earned Aussie dollars to spend on exploring Australia! An internship in Australia is a great way to launch a global career, grow as an individual, and gain cultural perspective. Push yourself out of your comfort zone and you'll reap some amazing personal as well as professional benefits.