Go Overseas' Embarrassing Study Abroad Stories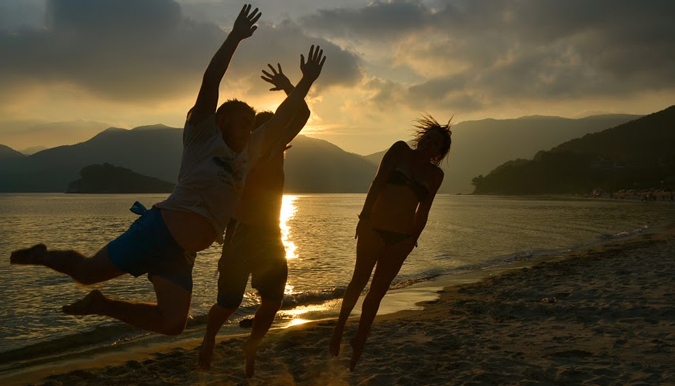 Unlike your friends, family, and significant others, we at Go Overseas love to hear your travel stories. Especially the ones that make us laugh! So last month, we asked, and you answered with your best stories from abroad. Not just from studying abroad, but also volunteering, teaching, and just plain ol' traveling abroad!
Read on for our first ever compilation of Go Overseas Travel Tales: embarrassing moments from studying, teaching, or volunteering abroad submitted by Go Overseas community members, travel bloggers, and -- yes -- even the Go Overseas staff! Get ready to roll on the floor laughing.
England: A Royal Blunder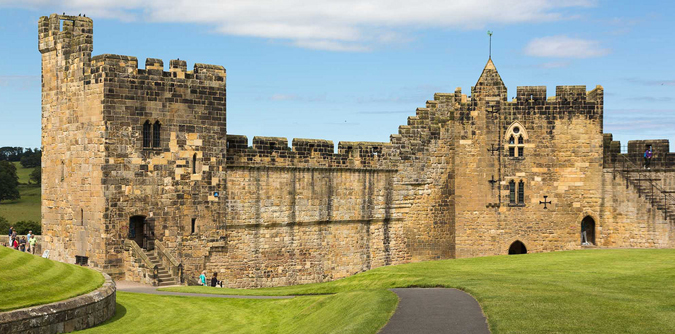 My first study abroad program was unique, we were living and taking classes in a medieval castle in England. The Duke & Duchess of Northumberland still reside there during the summer and for the occasional vacation so they obviously have separate living quarters from us students.
On the first day of the program, we are escorted through the "special" parts of the castle. There was a guestbook in the main foyer that I assumed was for anyone to sign. As I was penning the final flourish on my autograph, the tour guide stops mid-sentence and starts quiet-yelling (as only the Brits can do) at me in front of the entire student group and my professors.
I was mortified because apparently that book is exclusively for the honored guests of the Duke & Duchess. I haven't signed a guestbook since 2011. -- Anna Morris, Go Overseas Study Abroad Director
Tanzania: When Your Phrasebook Fails You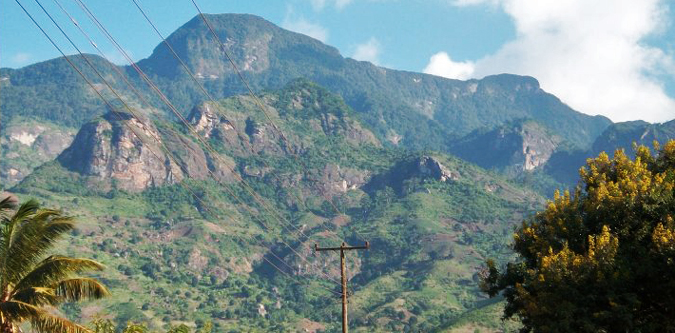 In my final year of university I volunteered in Tanzania and lived with a local family. On the morning of my 22nd birthday I decided to treat my host family to breakfast. As I was exiting through our gate to purchase it, the family guard dog slipped past my heels and escaped in to a densely populated residential area.
Horrified, I took off after her, but before long she disappeared behind other people's houses. Seeing as my Swahili phrase book didn't come with "have-you seen-my family's guard-dog" already translated, I had to resort to crude sign language and charades to ask for help.
Eventually, I almost caught her when my homestay brother chased me down and told just to leave her alone and let her finish her exercise.
"Has she done this before?" I asked.
"Many times," he answered. "Oh yeah, happy birthday."
-- Sarah-Leanne Deslippe, volunteered in Tanzania in 2010 with Youth Challenge International (YCI).
Italy: A Stinky-Shoe Thief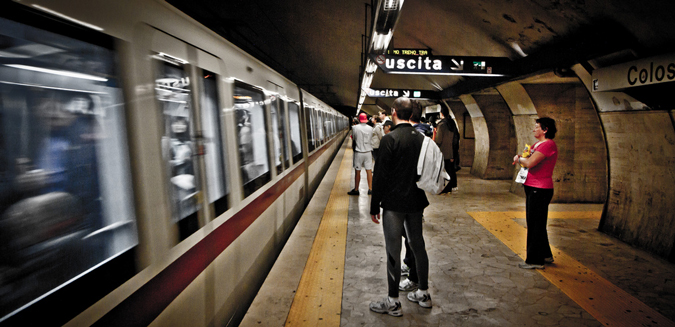 The overnight train ride from Turin, Italy to Rome is long enough to get at least a half night's sleep in. So I kicked off my shoes, stretched myself out across the seats and conked out. When I woke up in Rome at 7am, those smelly shoes I kicked off (and the only shoes I brought) were nowhere to be found.
My friend was to meet me in the station at 8, and shops wouldn't open until 8:30. For me, this meant at least 90 shoeless minutes in one of the dirtiest -- and busiest -- stations in Italy. Approximately every Italian looked me up and down as if I didn't know my shoes weren't on, before I was finally able to find relief in the form of a new pair of shoes.
To this day I wonder: who on earth would take a pair of smelly shoes? -- Noah Ferns, studied French in Paris.
USA: LOOK! A Solo Traveler!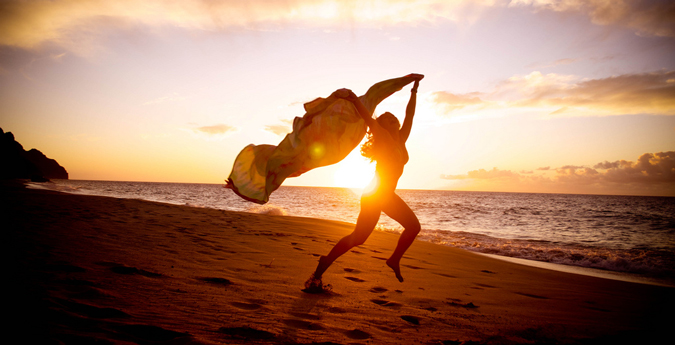 In Hawaii, traveling solo made me a freak show. Sitting (alone) on a packed bus to a luau on Oahu island, the escort (host) introduced where everyone was from. As she announced each place (California! Texas!) everyone threw up their hands and cheered.
She concluded with: "Let's have a very special welcome for our Canadian friend, Candice. She's traveling alone... she's ALONE! ALL ALONE! Let's make her feel WELCOME!"
About 100 eyes turned to gawk at me. I was so mortified, I wanted to slide under the seat. I did get a few invitations to dinner, though. -- Candice Walsh, a travel writer based out of St. John's, Newfoundland. Her other passions include beards and nachos.
Tibet: Don't Mess With the Monkeys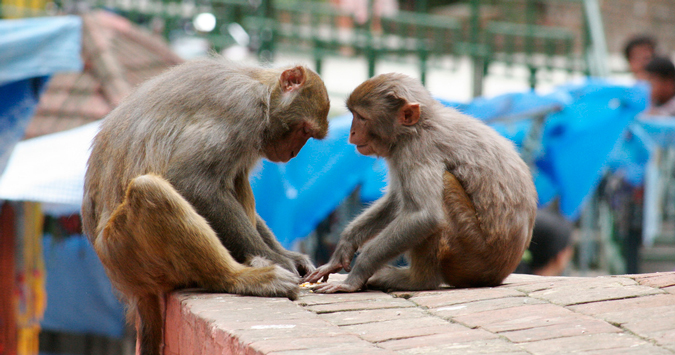 While traveling in Tibet, my wife and I decided to spend some time in a Buddhist monastery in the Himilayan countryside. Volunteers, such as ourselves, come there to teach and serve while experiencing the elusive novelty of peace. And peaceful it is.
That is, except for the monkeys.
A family of Nepalese monkeys also lived on the grounds, and one day, we decided to get closer. We couldn't resist the cuteness.
Several small to medium sized monkeys sat on the fence shrouded by shrubs and colored prayer flags. Our amazement at the rarity of this moment was audible. "Aw!" "Look at this one!" "Oh look, he's baring his teeth, how cute!"
We had seen this before. When the monks would get too close, the monkeys would hiss and bare their teeth as a warning. The monks would assert their dominance by getting closer, making themselves bigger, and giving back what they had been given. Not to be out-monkeyed, my wife now attempted the same.
For a moment, the tiny monkey backed off and my wife chuckled. All at once, a flying ball of fur came hurtling over the fence line from behind the flags.
There's no mistaking the Alpha Male.
We took off in two directions, screaming. I turned to see my wife in full stride with a large monkey gaining on her. Halfway across the grounds, the Alpha stopped and returned to his family. My wife stopped screaming but not before a group of nearby monks noticed and had a good laugh about it.
Later that evening, some of the monks approached my wife and said, "Didn't I see you being chased by a monkey earlier?" -- Joshua Gorenflo volunteer in Tibet.
London, England: Mind the Gap? What Gap?
One day, on my way to work, I was rushing to catch the tube in London and forgot to mind the gap...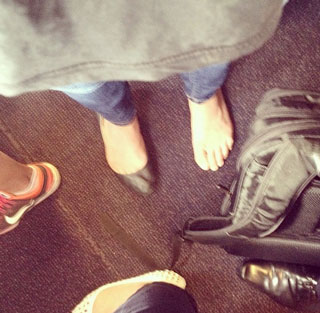 I then had to hobble around downtown London with only one shoe on (not the cleanest part of town...) before finally buying a replacement pair! -- Mallory Meiser, Community Director at Go Overseas, studied abroad in London, England.
Photo Credits:
Smudge 9000
,
Nicola
,
Hawaii
,
Monkey
, and
Ellie Taylor
.