Tours & Trips
Holiday Gift Ideas Student Travelers Will Actually Use
As we head into the holiday season, the thoughts of gift giving are starting to stir up the autumn weather. As a parent, grandparent, relative, or friend of a student traveler who's studying abroad as we speak, about to head out on a gap year in the spring, or in any way possible roaming the world, that panic of oh-no-what-to-get-them is even more nerve-wracking.
To help you out, I -- a former study-abroader -- have brainstormed a few holiday gift ideas student travelers will actually use and love:
A Universal Adaptor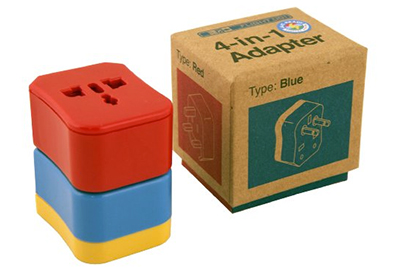 Go choice: Flight 001's colorful 4-in-1 Adapter ($25 USD)
Cute, compact, and practical, this little guy will work anywhere in the world and makes gifting a travel adapter a little less blah.
Adaptors are expensive and not the most fun thing to buy but still extremely useful (and honestly who wants to spend their own money on these?), but it'll get used. Depending on where your student traveler is going, a voltage adapter might also be on their wish list.
Chelsea, an experienced traveler, said it was her go-to that she never travels without: "The one thing I never ever leave the country without is a voltage adapter. It saved my blow dryer, curling iron, and all electronics every. time. Everyone else's things were blowing up because all they had was an outlet adapter. I know it's a boring one, but it is a MUST if you're spending any lengthy amount of time abroad."
Quick Dry Towel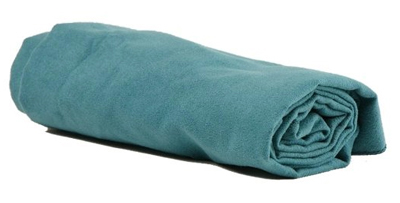 Go choice: The Sea-to-summit daylite towel ($20 - 25 USD)
Cheap towels don't usually work out great. The moderately priced sea-to-summit, however, will ring out well and dry quickly.
Student travel = traveling on a budget = lots of hostel stays, crashing on friends' couches, and the need to pack your own towel. Unfortunately, packing towels are a pain -- they take up way too much space, especially when wet.
So grab a quick-dry mini towel for your backpacker. They will LOVE you later -- even if a towel for a present isn't the most glamorous thing. Most of the Go Overseas team travels with a Sea to Summit towel, but travel fashion girl is on point with her travel towel recommendations as well.
Travel Battery Charger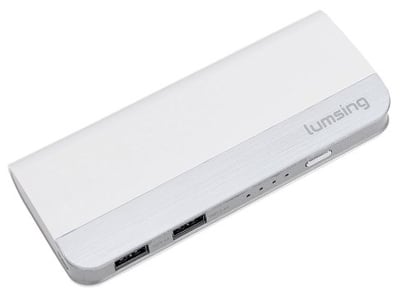 Go choice: Lumsing Power Bank (LUM 008-01) ($20)
In short, it's affordable, stylish, tiny (in other words: light packer friendly), and charges devices comparatively quick. Comes in 3 colors.
Cell phones are essential for calls and coordination, maps, and communication -- especially abroad. So, when that battery goes dead, there's trouble. And usually it happens in the hostel with one plug for ten beds, or when touring the city and there's no chargers in sight.
Some may choose to travel without it, but having a travel battery charger is so essential for others. Charge the battery beforehand, and use it to charge your devices on the go or in a pinch. Seriously, I use mine constantly. TechRadar also has a great list of travel batteries to look at.
Clothes for Travel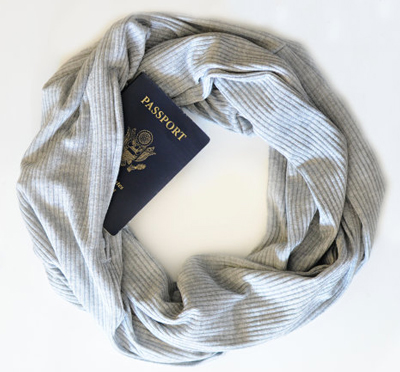 Go choice: Speak Easy Travel Supply's infinity scarf with pocket ($52 - 55).
Hidden wallets are great for preventing pickpocketing, but honestly, kinda dorky. This scarf (for men and women) is a fashionable alternative. Plus, they come in a bunch of different patterns.
If you know this traveler's style well enough to buy them something to wear as a gift, think travel related wearables. For example, if your traveler is doing some hardcore hiking or just loves comfort when walking and traveling, a Purple Rain Adventure Skirt ($60) may be right up their alley. This skirt is comfy, has a good deal of flow, and is pretty durable for lots of travel.
If that's not really their thing, there's also cozy, versatile sweatshirts or Speak Easy's clever men's and women's scarves with a hidden pocket to help student travelers hide their valuables in a more-fashionable-than-a-fanny-pack way. We've been collecting some of our favorites on Pinterest if you still want some more ideas!
Shake It Up With a Polaroid Camera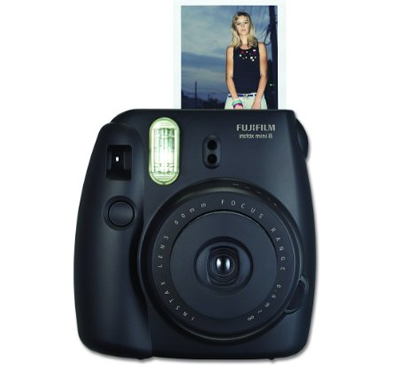 Go choice: FujiFilm Instanx Mini 8 ($60 - 75)
The FujiFilm Instax is practically pocket-sized, affordable, and comes in a bunch of different fun colors. The film (like with all polaroids) is a little expensive, but otherwise it has all the features of a great polaroid camera.
Polaroids are making a comeback with a current-day twist. Instagram just became real, and printed photos are back thanks to a resurgence of polaroid cameras! This new polaroid camera is a millennial generation masterpiece.
Just recently, a friend took a trip to Italy and brought one of these babies along. The size of the pictures is perfect for posting in a journal or decorating a room -- not to mention great for making friends (snap a shot, hand it off!) No more saving all of those beauties on a cell phone! Let them live! Let them breathe! Let them be instantly printed! No one will be unhappy… until you run out of film.
Gift of Travel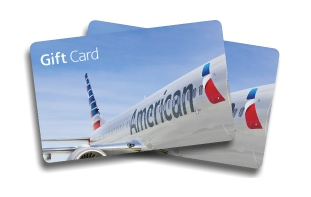 Go choice: Airlines gift cards (varies)
Airfare is pricey and a gift card for any amount is a huge help. Plus, it's flexible and allows the traveler choose where to travel!
As we all know, being abroad is incredible and travel is one of the things that easily fill up weekends and school breaks. However, it's also expensive. If you want to really surprise your student and assist them in living their dreams, grab them a train ticket or a flight to somewhere wonderful. Want to go all out? Plan and book an entire weekend away to an incredible destination.
Tangible items are wonderful gifts -- especially if they help to make memories or give comfort -- but the gift of travel is irreplaceable and creates memories that last a lifetime. They will thank you.
iTunes, Amazon, or Kindle Gift Cards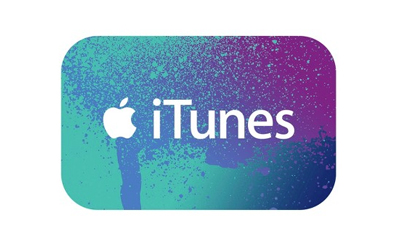 Go choice: iTunes gift card.
Honestly, the best choice depends on your traveler, but iTunes has the most flexibility; allowing you to buy apps, music, and movies.
Not a huuuge deal, but Netflix, Pandora, and a lot of other popular entertainment streaming websites don't work in other countries. Also, it can be pretty hard to find the exact book you want to read -- in English -- while living elsewhere. Gift cards to iTunes, Amazon, Kindle, or Nook are awesome because they give your student traveler the ability to unwind with a movie, book, or album from home.
Also, since this is "virtual" gift, light packers will thank you for not adding another thing to their bag, and it's super easy to gift someone who's already abroad.
Is Your Student Traveler Abroad Already?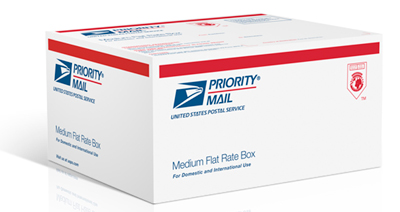 Go choice: A thoughtful care package!
Nothing's more fun than mail... except mail that's filled with all the food you've spent the last few months craving, your favorite products, and photos from home!
Speaking of already being abroad, if your student traveler is already off in another country studying, interning, or just traveling, chances are they already have the above items and will be missing home more than anything. Instead on focusing on the travel gadgets, think of what they have been mentioning that they miss from home.
Send polaroids from home -- sites like __ make it really easy to print and ship.
Make a scrapbook of their trip -- If they're active on a blog or social media, download and print off their pictures, comments, etc and create a scrapbook for them before they're even home. You can have it as their welcome home present or send it to them while they're still away.
Junk food pack -- One of the things that many miss abroad is the typical comfort foods from home. Organize a package with their favorite treats and ship it off to them or bring it with you if you're going to visit. Kraft Mac & Cheese (tip: just send the cheese powder, you can find noodles anywhere), Oreos, Cheez-Its, and peanut butter are always popular.
Hard to find everyday items -- I know it sounds lame, but ziplock bags are terribly hard to find, and Tupperware can make someone's day. Still not convinced? Do they have a favorite shampoo or deodorant? What may be a terrible gift at home for the holidays is bringing a piece of home to your expats!
The gift of language -- If your student traveler is in a country with a language other than English, why not give the gift of language by purchasing language lessons for them or buying and sending a program like Rosetta Stone or subscription to a language learning site like FluentU?
Regardless of what you get your intrepid student traveler, they will love it, of course, but we hope that this list gives you a little more insight and maybe a few ideas for those picky adventurers on your list.
Did you use any of these ideas or have any we missed? Let us know in the comments!
Disclaimer: We have paid relationships with some of the companies linked to within this article.