What Your Housing Will Be Like While Interning in Europe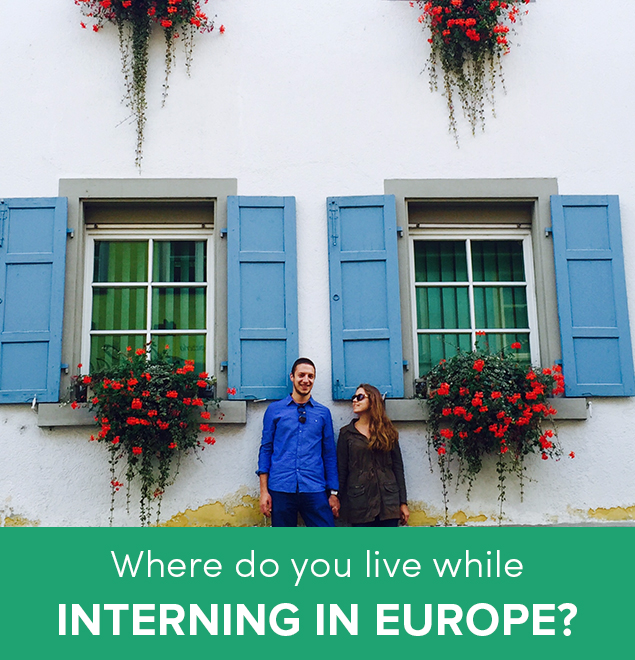 If you're just beginning to research for an internship overseas, you may not even be aware of the possibilities your new digs could have. Not only is it pretty much the beginning of "adulting," it's in a completely different country and culture! Who knows what bedrooms look like in Belgium?
One of the most common forms of accommodation, especially for longer programs, is an apartment -- often shared with other interns.
At Go Overseas we try and make those fun questions easier for you. We took a closer look at a few lovely internship providers to help you understand what your accommodations will be like while interning in Europe.
Dorm-style Housing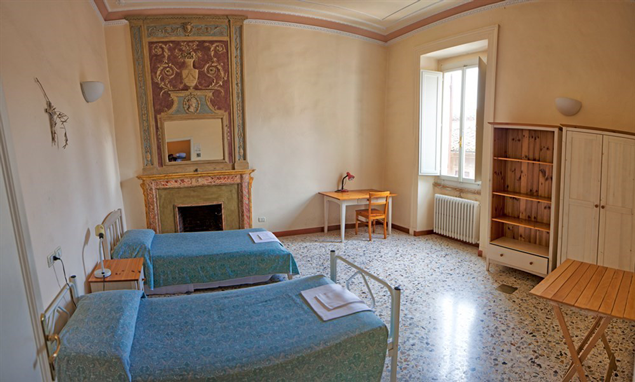 >Dorm-style housing will be pretty familiar to you if you've just graduated from / are still in college. These dorms mirror the college look and usually come with security, communal or suited bathrooms, common rooms, and laundry, gym, etc. Though your amenities may vary by program, dorms in Europe are pretty on par with dorms at home.
Remember, with dorm-style housing may come dorm-style rules. This means only authorized guests allowed and ID every time you walk in and out of your home. Safety is high but surveillance is too.
Dorms are also a great option for making friends. I've heard many a future intern be SO nervous to go overseas and get questions like "What if I don't like my coworkers and don't have any other clubs or anything to join!?" Well a dorm solves this -- though you can definitely meet people regardless of where you live!
Hotel-Apartment Style Housing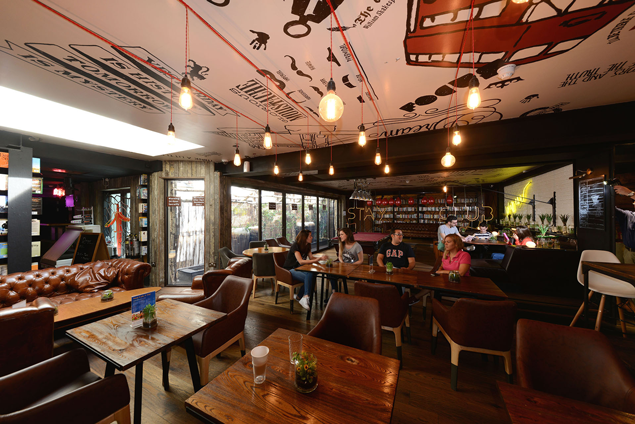 Hotel-apartment style accommodation is usually centrally located and are normally a two-person suite with private bedrooms, shared bathroom and living room with a 24-hour on-call service if needed and linen changes included - the usual hotel amenities. This is most typical of shorter term internship programs, like those during the summer.
For example, in Dream Careers' intern program in London, interns live at The Stay at Camden House, which offers apartment-style studios in a central London location. Other interns / students also live in the building.
Hotel/apartment-style housing allows interns to be in a great environment that bridges the gap between school and work environments. A not-so-college dorm feel may bring out a professionalism that you may not find with other options. Plus, these locations are usually determined by ease of public transport to your internship as well as shops and all that you need in daily life.
Shared / Independent Apartment
One of the most common forms of accommodation, especially for longer programs, is an apartment -- often shared with other interns.
If they're included as part of your program, they'll normally be located near your office or accessible by public transport and carefully vetted by your program provider. You'll likely share the space with other interns, but can opt to have your own room or share and save money.
If you're organizing your internship independently and are responsible for finding your own accommodation, you'll have a little more flexibility. Choose to live with other international interns, local students, or on your own.
Apartment with co-intern roommates
Like the dorm, you'll be paired with other interns through your program. Unlike a dorm, you'll have your own space. This means more privacy, less security, and a bit more independence - though there still are still a few perks (that pool in the building? Clutch).
Independent apartment living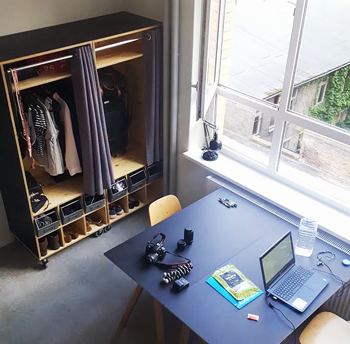 If you prefer your own space, and are OK with the higher housing costs, you could ditch the roommate scenario and live on your own. Just be aware that living on your own could make it a bit more difficult to meet new friends in the city -- especially since you won't have that default roomie to hang out with.
Also note that you'll be footing the full rent and utility bills if you choose to live on your own, and may end up in a smaller, studio apartment to try and stay within your budget.
Shared apartments with local students/professionals
Especially if you're organizing your housing on your own, you're very likely to end up living with local roommates instead of other interns. With local roommates, your work and social lives can be separated giving you peace of mind when you leave the office.
Plus, living with local roommates creates an international world inside your daily life. Learning about new cultures and even new languages could be an incredible experience full of lasting friendships. Locals will know the flip side of all the ins and outs of your new hometown. If you still aren't ready for an apartment, you can also get a house with roommates outside of your internship!
Homestay with a Host Family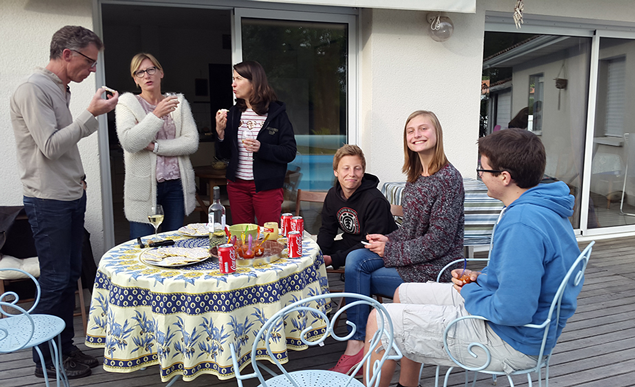 Is culture a big reason why you're heading abroad? Does an apartment alone make you nervous? Homestay options are still available at the intern level and sometimes can be the most rewarding part of your entire time abroad.
Homestay families are carefully selected by the program to ensure your stay be comfortable. Having a family to head home to at night and be with on the weekends may help your homesickness and truly make your experience immersed in the culture of your country abroad whether it be Ireland or elsewhere.
Home Sweet Home... Abroad
Be open to new and out-of-your-comfort-zone accommodations when you head abroad. Remember anything can be personalized to make it a bit homey and it is only temporary so take some chances! Your experience going overseas will be an adventure and this is only one of the first steps! Just don't feel guilty if you still put up that palm tree poster in your new bedroom... I'd still have mine too if my husband hadn't made me take it down :)
Photo Credit:
Greenheart Travel
,
Cultural Vistas
, UniPlaces, and University Rooms.
Disclaimer: We have paid relationships with some of the companies linked to within this article.