How My Internship Abroad Inspired Me to Work Overseas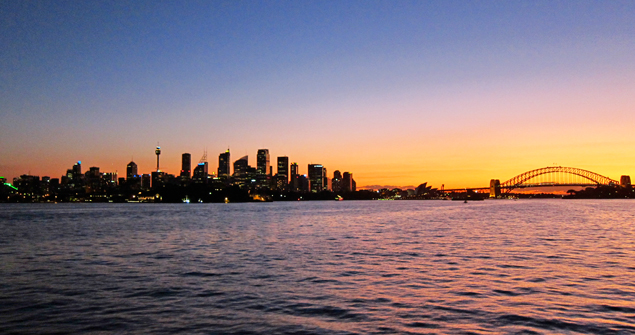 The idea of living and working overseas is exciting, but ultimately pretty terrifying, and it often seems like an impossible notion. From the age of 12 I dreamed of living abroad in Australia, but to be quite honest I never thought I would actually have the opportunity -- or the guts -- to do it.
I spent two semesters studying abroad in college (a semester in Italy and a semester in Thailand), and while those experiences had instilled a love of travel and an incurable wanderlust within me, if anything they had made me think there as no way I could live abroad for more than a few months.
During study abroad, I never really fully settled into my host cities.... But when I interned abroad, I lived more like a local and got to know my host city more intimately.
Everything changed when I interned abroad in Australia the summer before my senior year in college (which I had figured was a reasonable compromise to what my 12-year-old self had wanted). Suddenly I realized maybe my dream wasn't so impractical or impossible after all.
The experience of taking part in an international internship was so different from studying abroad, and it was those differences that inspired me to take another look at how I thought my future was going to be.
I Gained a Realistic Sense of What Local Life Was Like
During study abroad, I never really fully settled into my host cities. I tended to have long weekends and knew I could skip some classes if I wanted to, so I traveled a lot rather than sticking around and really experiencing life in one place. Being stuck in this tourist mode for a few months left me feeling exhausted.
But when I interned abroad, I lived more like a local and got to know my host city more intimately. After living like this, I felt more comfortable than exhausted. I wanted to continue living that lifestyle!
I Formed My Own Routine
Building off of the last point, getting into a work routine was another big part of making me realize that I could live and work abroad longer term. I actually kind of liked my commute. I liked chit chatting in the elevator with other office workers.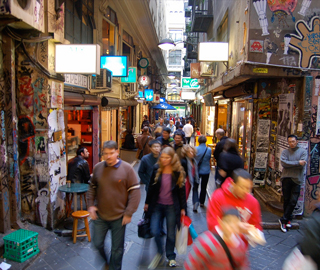 I liked running errands after work and getting home in time for happy hour or dinner with other people who were also spending their days working and accomplishing things.
I liked taking it easy on weeknights and enjoying the weekends, taking in sights, activities, restaurants or bars recommended by my colleagues.
It all felt more real and more achievable than any other international experience I'd had.
I Fell in Love with the Culture
I didn't fall in love with the stereotype of the culture, but the culture in the sense of how people really, truly lived. And workplace culture was a big part of that. People didn't take life or themselves too seriously. Australians have a great sense of humor, they tend to be a bit more laid back, and they usually enjoy a pretty great work-life balance.
Oh, and they enjoy a good amount of vacation time -- which they actually enjoy and use to travel! For almost the entire length of my internship, one of my colleagues, who was only a little older than me, was gone using some of her six weeks of vacation to backpack around Europe. Now that's something I could get used to.
Finding Inspiration While Interning Abroad
Interning abroad can also introduce you to an entirely new career path or field that inspires you. This was the case for Leslie Forman, who interned abroad in Chile during her undergraduate studies.
It all felt more real and more achievable than any other international experience I'd had.
"The strongest connections between my internships abroad and later international career moves have been related to one specific theme: the intersection between the business world and changing the world," said Leslie of her internship at a non-profit that supported entrepreneurs. "I was really inspired by the ways that entrepreneurship and business could make a difference in people's lives. This has been an ongoing theme in my career ever since."
The internship inspired Leslie to take classes in social entrepreneurship when she returned to school, and after graduating she moved abroad to China to teach English and undertake another international internship focused on the same theme.
And a few months later she found herself back in Chile, teaching a course on social entrepreneurship at a university in Santiago and later leading a series of government-funded entrepreneurship workshops.
Leslie built an entire international career from a passion she discovered through her internship abroad -- talk about a life-changing experience!
I Fell in Love with the City
If you asked me what city is the most livable in the world, I would answer without hesitation: Sydney. (And there are probably a few studies to back me up!)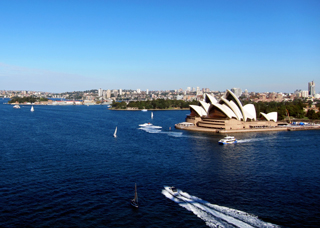 I had the time of my life living in Sydney. There's so much to see and do. The people are friendly. The food is fantastic. The harbor is gorgeous. It's so easy to get around. And even in the winter the weather is not too shabby!
Sydney was the city I had been searching for all my life, it was my city soulmate, and living and interning there only made me realize that I needed to go back. I had to be a Sydneysider for real.
I Gained Experience and Connections That Made It Easier to Return
Now I won't lie, my internship wasn't exactly my dream job. It wasn't in my first choice field, and looking back, I don't know if I worked as hard as I should have to get the absolute most out of the internship. At the same time, I learned a lot and ended up with a really fantastic experience to put on my resume.
When I eventually returned to Australia looking for work, having an Australian reference on my resume was a real clincher. I had practical experience in the Australian workplace, the right language skills (Aussies love their slang and being able to understand that, and write in Australian English, are selling points!), and dare I say some hiring managers maybe even called me in thinking I was Australian! In the end, this all helped me land a legit job in my field instead of waiting tables.
Side note: I hear from interns all the time who have such fantastic experiences at their internship, and such wonderful connections with their supervisors, that they end up returning to their internship to work full time. If your internship is a great fit, working abroad can be a very natural and easy next step.
So I Returned!
Ten years after I first dreamed of living in Australia -- and a year and a half after my internship -- I was actually doing it. I touched down in Sydney and spent the next year working at two great jobs in two different cities and exploring everything the amazing continent Down Under has to offer.
Interning abroad gave me the courage and insight I needed to make my move and live and work overseas, and it can do the same for you! If you want to live abroad for a longer period of time, or think that's something you might want to do, an internship abroad is the best way to jump in, get inspired, and see if it's the right thing for you.
Photo Credit:
Melbourne
and author.