You forgot something. When you were dreaming of Spain and your new friends and how r's will now roll off your tongue. Dreaming of how you'll dress in Spanish fashions and eat tapas in beautiful cities, how you'll dance long into the night at new discotheques and then… where will you go home to?
Have you looked into your housing options for your abroad program? Do they provide housing or are you on your own when you need to find somewhere to lay your head at night? If you chose to enroll directly in a Spanish university, then you may be on your own in finding the perfect student housing!
Choosing your own housing isn't as daunting as it sounds.
But fear not, future Spanish and house hunting experts! Before you become ridden with anxiety and a new study abroad phobia from our exaggerated scenarios, just a little reminder that choosing your own housing isn't as daunting as it sounds -- as long as you are looking on the right places and getting help from the right people.
To help prove our point, I also spoke with Tammy Zentgraf about her house hunting experience in Spain. Tammy studied abroad in Madrid through Erasmus and ultimately found a student apartment through UniPlaces -- a portal for student housing in Spain. Here's some advice as to what not to do, plus a few key tips on how to do it right:
Don't Start Your Research on Housing Too Late
Many study abroad programs provide housing but some, such as direct enrollment programs, leave it up to you to find the most affordable, comfortable, and home-y apartment for your stay abroad. The minute you know that your program does not provide housing, you need to be on the lookout for apartments.
But it's not always that easy -- In 2012, the Institute of International Education completed a study on US Study Abroad trends. Their research displayed that each year, about one percent of the US population studies abroad (which is low but that's another article) and that one percent is totaled to about 283,000 students. On top of that, nine percent of these students study in Spain.
That means that just from the USA, there are going to be about 25,500 students in need of housing (and that isn't even Erasmus students like Tammy!). Even those study abroad companies that provide housing are going to need apartments to hold their students so the race will be on! Do not wait until the last minute!
Once Tammy knew she'd need her own apartment, she began researching while still in Germany. Even so, it still took her two months to find just the right place! She said that her first main focus was the area – for she "knew that [she] probably would have to go to two different [classrooms] and wanted to be right in the middle so traveling to each would take about the same amount of time."
If you too are worried that you'll make the wrong decision from an ocean away, do the preliminary research first, like what neighborhood you'd like to be in, where your classes will be, where the best restaurants and hangouts are – there's always work to do that'll help you find your piece of heaven in your new abroad city.
Don't Forget to Study Your Spanish Before You Start Looking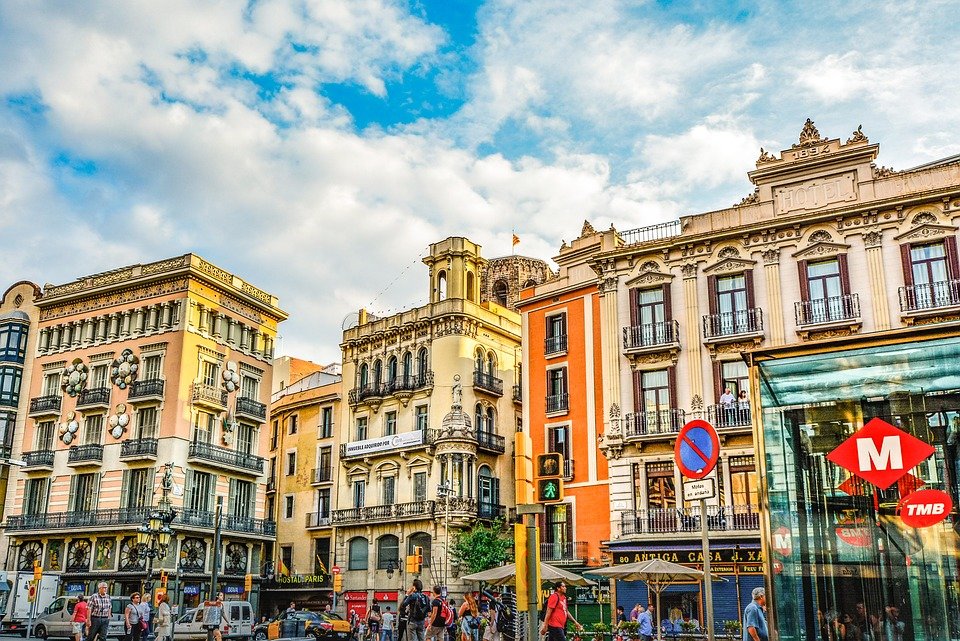 Once upon a time, the only possible way to learn a new language was to attend a class or pick up a book from the library. Now, we have the world of the internet at our fingertips and learning a language just got that much more awesome.
Of course for many, heading to Spain is for the purpose of learning Spanish, and -- if we're all going to be honest here -- you're feeling far from perfect. I know what you're thinking, "why are you telling us to learn Spanish before we go to Spain to learn Spanish, Lisa?" Because you'll want to have some way to get the inside deets on how to score housing in Spain, that's why!
This will help you get all those important housing questions answered, but also give you a jump-start on your learning anyway.
Tammy, fortunately, had a friend to help her out with this one and explained that the easiest part of her experience was "having a Spanish friend from Madrid…helping [her] and answering all [her] questions about how much [she] should expect to pay for rent and where living would be best."
If you don't have a friend that speaks Spanish though, then you'll definitely need to least study up on your housing lingo! This will help you get all those important housing questions answered, but also give you a jump-start on your learning anyway! To help get up to par with your Español, try out a few of these options that we've found:
Top of the list is Duolingo – a rather new online program/app that will allow you to interactively study Spanish on your computer, or on your phone when you're on the go! Duolingo only began in 2012 and was recently awarded iPhone App of the Year. Needless to say, it's worth downloading.
LiveMocha pairs you with online partners to help practice your Spanish (and get it corrected too!) Use this to run through your housing questions before you set off on the real deal.
Another option is Babbel, which is generally close in comparison to Duolingo but, personally, just not as fun.
Of course the behemoth, Rosetta Stone, is absolutely wonderful too, but does have a high price tag but if you can swing it, it is highly recommended as well.
Don't Avoid the Roommate Conundrum - It's Coming to Getcha
Just as you need to research the location and options you have available for your apartment, you also have to think about your living situation and if you want roommates or not. Also, do you want to live with other international students? Or would you prefer to live with local flatmates?
Ultimately, you need to decide if you want roommates, or want to live alone in a single apartment. Don't put it off -- it's a question you have to answer!
Yes, this is a scary predicament! But, though roommates are tricky sometimes, they are truthfully beneficial and will break you out of your comfort zone (regardless if they're good or bad roommates!) when in a strange environment. Some apartment listings will be listed by the roommates already in the apartment themselves, while others will be listed by the landlord or an agency.
Regardless, know that if you are going to have roommates, the best bet is to get to know them and their habits beforehand so you can be comfortable in your new shared-space. Set up a Skype date to get to know them, or if you're already in Spain, meet for coffee and get a feel for each other.
Also, when thinking about roommates, remember that because you're selecting your own housing, you have more opportunities to meet other people in different programs than you, and from around the world! These students can be Spanish or international! If you are looking to perfect your Spanish, other English speaking roommates won't help you!
Don't Freak out Your Family by Saying "I'll Just Find One Online"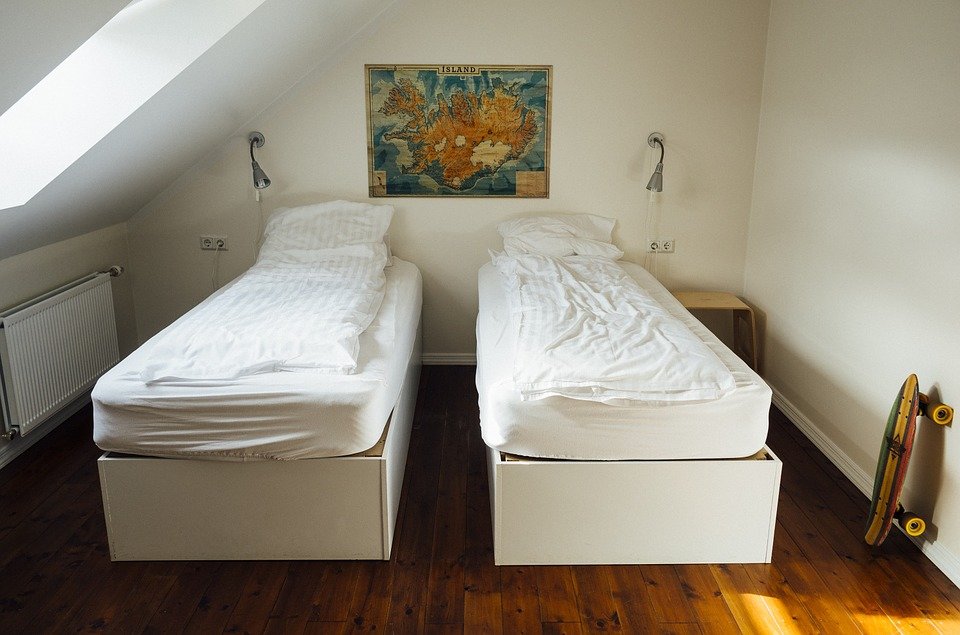 Look, your family most likely is already petrified of you leaving the nest and going somewhere so far away all by your lonesome – so lets not up the ante by proclaiming that you're all good about getting your own apartment out of the classifieds in the newspaper in another country.
Before you break the news that you're attempting to conquer this daunting task, do that research we suggested, find a few listings that you feel comfortable with, and then go about your powerpoint presentation in your living room about how responsible you are and how safe you're being. (Don't forget the laser pointer for brownie points and mock professionalism).
Remember, family members want to hear some select things when you talk about living abroad and selecting an apartment:
Safety: Make sure this is first and foremost! When researching apartment options, you'll want to know about safety first. From the roommates, to the landlord, to the neighbors, to the neighborhood, if you can produce facts that where you want to live is safe, your family will be much more likely to feel ok about you leaving. The best way to do this is speak with your roommates or landlord beforehand, and google the crap out of your location to show them how wonderful your new hangout is!

Roommates: Who are you living with? What are they like? Your family will want to know as much as you do! Chances are, they'll also feel more comfortable knowing you'll be living with another student, rather than completely on your own. Show your fam that these people are friendly and fun.

Cost: Regardless if you or your family is paying for your voyage, they will want to know how much your spending. Getting cost controlled before you present the info to them is going to help them, but also to help you! Make sure all utilities, cleaning fees, damage deposits, etc are listed and there are no hidden costs. This will also help you budget your entire study abroad! Props to you being prepared!
Don't Assume the Landlord is Your New BFF
When talking to potential landlords, don't assume they'll be your new best friend, but do try to make them your friend! Things may not start out warm and fuzzy, but that doesn't mean putting effort into this relationship won't be worthwhile.
Even if you had an apartment and landlord in college, this is not the same journey while studying abroad. Something small at home, like a washing machine not working correctly, would be resolved with a quick Google search or a call to Mom. In Spain, all instructions will be in Spanish and things just may not function the same way.
Cue the landlord! This man or woman may be your savior on occasions where you just can't seem to figure something out about your new digs. That's why you need to maintain a good relationship with them from the get go.
These people can not only fix your kitchen sink, but they are a potential new connection to your new world. These people are going to know the area better than you, have preferences on their favorite areas of the city, restaurants, and things to do. So, if you were practicing your Spanish (like we said you should) and you think you can strike up a conversation, your landlord could be your first conversation partner, or even a new friend that can let you in on some of the secrets of the area.
Be patient and fully utilize the tools available pre-departure to ensure the best transition.
For Tammy, she initially found it difficult to establish any sort of contact when she first started finding apartment listings. She would email landlords in English as well as in Spanish hoping to make a connection. What she got in response was not as entirely friendly and accommodating:
"The worst was people not responding to my emails while waiting for an answer for a room that seemed really nice. It was exhausting. I first thought maybe it was because I wrote in English, but there were also no answers [from many] when written in Spanish. Or they wrote back asking some questions and then you were telling them something about yourself, they never replied again. I felt unworthy of getting a response, an 'I don't think you'll fit into the flat' or 'I already have someone else' email would have been enough – but nothing was really frustrating."
Though Tammy had a lot of hits and misses when searching for an apartment, she got along well with her eventual landlord (especially because they both spoke English) once she found and moved into her new home. Also remember not to jump to conclusions from first impressions and give landlords time and space to foster better relationships. Tammy said of her initial arrival in Spain:
"My landlord was not around [when I moved in], but I think he should have checked the room before. When I arrived it was extremely dirty and there was dust everywhere and there were socks and also a shirt underneath my wardrobe. I was shocked! But the assistant that let me in was making sure someone would come and clean it and that happened the very next day!"
Tammy didn't have the smoothest first impression of her place in Spain, but that didn't stop her from having a great once everything was sorted out the next couple of days. It's easy to give up right away especially after such a stressful move to a new country and dealing with figuring out where you're going to live for the next couple of months, but be patient and fully utilize the tools available pre-departure to ensure the best transition.
This brings us to our next don't, and how Tammy's use of a student housing search engine helped her considerably to find housing in Spain.
Don't Use the Same Search Engines as You Would at Home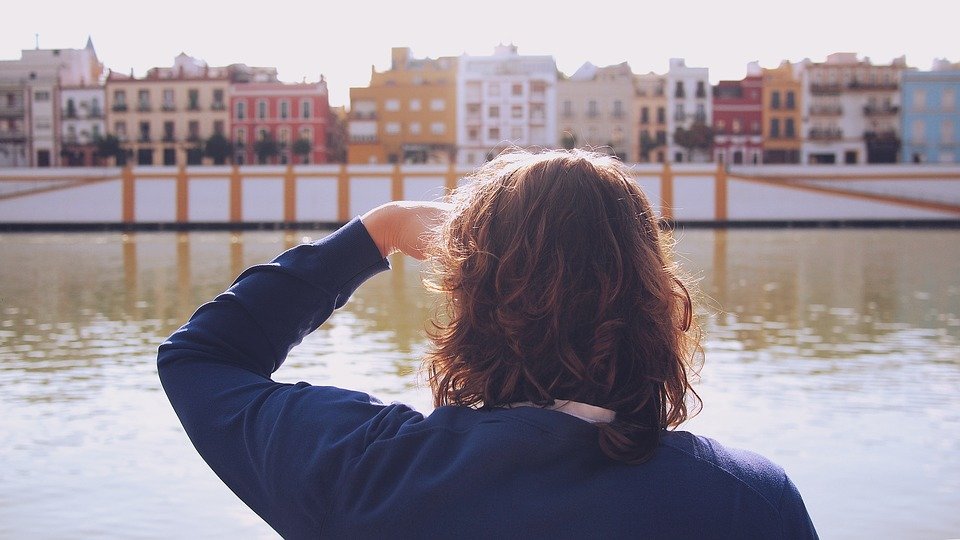 If you ever looked for an apartment in the U.S., I'd bet good money that you gave Cragislist a good look at. Craigslist does exist in Spain, but don't rely exclusively on it, and don't overlook all the other wonderful online search engines you could potentially use to find housing. Remember, things are different in different countries.
In Tammy's case, she used UniPlaces, a student housing search engine that works similarly to AirBnb in that it allows students to browse verified apartments or rooms in several major European cities. (Take that Craigslist scammers!)
When Tammy had had her fill of no-reply emails from other sites and forums, she turned to the online marketplace for student housing to help her out to find her perfect place. She explained that she went through many websites, but Uniplaces stood out to her because she "knew someone was there taking the pictures and checking the place before it appears on their website and they provide excellent online support!"
Uniplaces stands by Tammy's point in that they personally "visit our verified properties, take our own professional photographs and write the descriptions ourselves -- and because we've been to every single verified property you see on the website, we are able to answer any question you might have."
Different from an agency however, websites like Uniplaces doesn't play the role of the middleman but rather an open marketplace for students to search for the perfect new home away from home.
This means that instead of worrying about if the pictures match the apartment and if the area is as good as you think it is, you have someone to chat with and that knows exactly what this apartment is about and what you're going to love about it – even from an ocean away.
Though some will want to go full-solo on this adventure of housing, using a company, search engine, or agency that specializes in placing students in apartments abroad takes care of many of the problems we discussed earlier (and your family will feel much better knowing that you're getting assistance in English and that the property is checked out thoroughly – before you even land in Spain)!
Imagine having your cozy apartment all set and ready for your arrival, while other classmates are in hostels and dashing around the city for apartment sittings. You'll be in good shape!
Do Have a Great Time Studying in Spain!
Lets face it, finding your own apartment in another country is daunting to say the least, but if you prepare yourself and understand what you want, where you want it, and who you want it with (even if that means just little ol' you!), you'll be in much better shape to find that perfect niche in Barcelona, Madrid, or wherever else is on your bucket list.
Selecting your own apartment will make you a stronger individual for making the additional effort.
Selecting your own apartment will make you a stronger individual for making the additional effort. Plus, if you have power to decide all the little details of your time abroad, from your room, to your landlord, to your new roommates (and hopefully soon to be friends), you have the power to create a study abroad program that is unique to your tastes and comforts -- something that students that are in other programs don't get to do.
So congratulations! You've made it through the don'ts to avoid (with the do's carefully spread throughout), so get out there and get searching for your dream student housing!