How to Budget Money While Teaching Abroad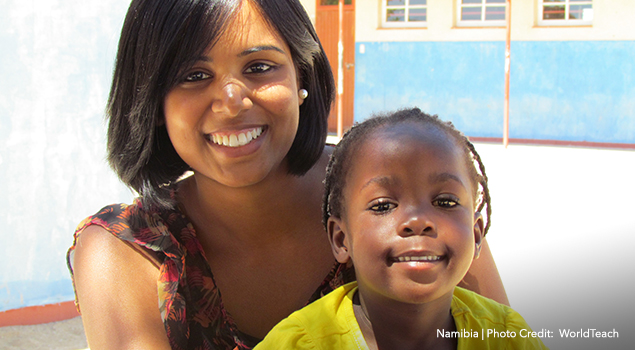 Teaching in South Korea was one of the easiest times of my life, financially speaking. Not only was everything paid for (such as airfare to/from the country, my studio accommodations, most meals on the days I worked -- just to name a few of the perks), but also the cost of living in the mid-sized suburban town I was placed in was low. I mean, ridiculously low.
As soon as you get your paycheck, pay off your monthly bills.
So in just one year, I was able to pay off a bulk of my student loans, travel comfortably throughout the country, and manage to leave the country a with a substantial amount in savings (which, naturally, went toward the purchase of more plane tickets, and to other countries).
Nonetheless, wherever you are working -- whether you are in Korea, Costa Rica, or anywhere in the world -- there are certainly standard tips for budgeting while teaching abroad. Here at Go Overseas, we've compiled a list of our favorites:
1. Pay Your Bills When You Get Your Paycheck
As soon as you get your paycheck, pay off your monthly bills. Get that rent check in, pay your phone bill, your health insurance, and student loan payments. This way, you won't be tempted to spend money you don't have on non-essentials and be left scrambling for rent money later on.
Also pay yourself a small portion of your paycheck into your savings account immediately, so you'll have a rainy day / travel fund at your disposal for later.
Aim to spend no more than 1/3 of your salary on housing (if it's not included as a perk through your program).
2. Have Money in Your Savings Account
Between start-up costs for moving abroad and emergencies, you'll want to make sure you have a financial buffer before you leave to teach abroad -- especially since you might not have a job or a paycheck for your first month abroad, and some regions (like Latin America) aren't quite as lucrative as South Korea.
Also, we've heard stories of teachers not getting paid on time or schools abroad being late with paychecks. While this is certainly a problem with lower-quality schools (and you shouldn't deal with this if you have a good position), we still recommend having savings in case of late paychecks, not being able to get enough hours tutoring, or splurging a little too much on an impromptu trip somewhere.
3. Eat Local
Across the board, one of the biggest ways to save is by eating the local cuisine. Simply put, no matter what country you're living in, Western food is expensive.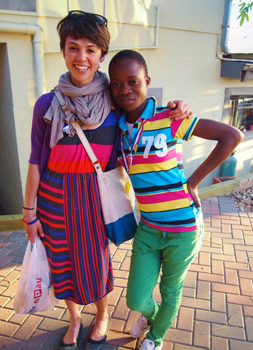 Richelle Gamlam, fellow writer at Go Overseas and founder of the blog "Adventures Around Asia" recently posted an article on traveling the world without money. As Richelle confirms, living in China (where she taught English) the cost of living and eating is especially low. She says:
"The primary school I worked for served me lunch in the canteen for free, while the high school served lunch and dinner in the teacher's canteen for $1 USD. If I wanted something else, I could walk to a hole-in-the-wall restaurant and get noodle soup or stir fry for $1.5 USD. For something a bit fancier, I could go to the Sichuan place and get dinner for $3. Every once and a while I'd splurge at get "Western food", which would run me about $10 USD."
Working at a hagwon (private school) in Korea, I had a similar experience. In the mornings the teachers had coffee or tea, and a mid-morning breakfast/snack that we would eat with the preschool class. Lunch was also prepared and served by an onsite cook, and we would all eat together (the other teachers, the school director, and I) in the school's large dining room. This seemed to be standard practice with other teachers in my area, working at smaller hagwons like mine.
Granted, you should generally have an open mind and stomach. If you have no qualms about kimchi or restrictions against rice, subsisting off the food provided for you on the job or at your local hole-in-the-wall will greatly help you save money.
4. Cook at Home
Cooking at home helps a lot too. As one friend who taught English in Japan shares:
"Making huge batches of food at the beginning of the week for dinners later in the week saves money by helping you resist the urge to get something from the convenience store when you're too tired to cook. That convenience store food gets expensive if you're going there for meals several times a week."
Another tip is to frequent local farmers market, which can be a lot cheaper (and healthier!) than store-bought produce in many countries. I used to have a "Pear Guy" in my town in Korea who would throw in a few extra fruits every Wednesday when I stopped by after work. Not only was I supporting local economy, practicing my Korean (a great way to memorize your numbers!), and making new friends, but I was also saving a ton of money!
5. Walk More
I'm generally just a huge proponent of walking everywhere (I find driving in a foreign country is terrifying, and I've had more than my share of traumatizing biking accidents). But public transportation, and especially using taxis, can be incredibly expensive. I mean, day after day that stuff adds up!
Bottom line: opt for the bus (which is usually the cheapest form of transit), or subway/metro system, and always taxis last. When you can (safety first, of course), walk.
There are a couple significant benefits to walking:
Exercise! You save additional money on gym fees.
You get to really know the neighborhood and area you are living in. It's so much harder to get lost when you're walking, and you're more likely to stumble on hidden gems in your city while on foot.
6. Add Travel Expenses into Your Budget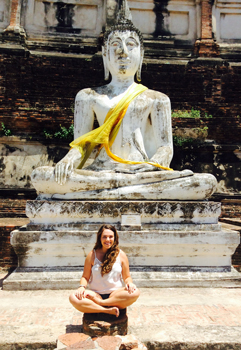 By no means should budgeting mean completely cutting out traveling around and outside of the country where you're living. Isn't that why you wanted to teach abroad? You should feel free to travel as often as you can; just plan for it in your budget, do so smartly, and on the cheap.
At the start of your school year, get an idea of how much time you'll have off, where you'll want to go, and how much these trips will cost. Work the money you'll be spending on your travels into your budget and split it up by the amount of time you have to save.
For example, if you want to take a trip three months from now and you predict it will cost you $600, put away $200 / month into your travel funds.
Budget Travel Tips for Teachers
A favorite of budget travelers everywhere is Couchsurfing, which allows you to stay at a fellow Couchsurfer's place free or for a very minimal cost (usually used to cover utilities). This is a great way to meet locals and/or other expats/teachers, and to explore the lesser-known parts of the country you are visiting.
I was both a guest and host on Couchsurfing while living in Korea, and had nothing but positive, memorable experiences. In fact I still have very good friends who I still keep in touch with, who I met through the site (I would highly recommend hosting if you are in a position to do so -- but that's another subject altogether).
Also, you'll want to take advantage of the regional budget airlines while you're teaching abroad. As one friend, a former English teacher in Japan, shares:
"There are so many new budget airlines around Japan now compared to when I was living there just two years ago. JetStar is one of them."
7. Get Involved in the Sharing Economy
On a related note: when you are taking trips abroad (while abroad), it's also worth researching the other options for seeking shared accommodations in the country you're traveling to. For example, often expats and foreign teachers have Meetup groups, forums, and pages on Facebook. A simple Google search with keywords "City" + "English Teachers" might bring up some worthy results.
Through these websites and forums, you might consider messaging participants about a possible accommodation exchange (works best when you're traveling within the country you're also living in, but you never know!).
There is of course the backpacker hostel or camping route. Airbnb also sometimes has some cool, non-traditional accommodations, like tents, trailers, and treehouses.
Another facet of the sharing economy is in transportation. Depending on what country you are based, travel through Craigslist's Rideshare section and other ridesharing websites is not only a practical and budget-friendly way to get out of your town, but also a great way to meet new people. It's especially common in Europe.
8. Work on the Side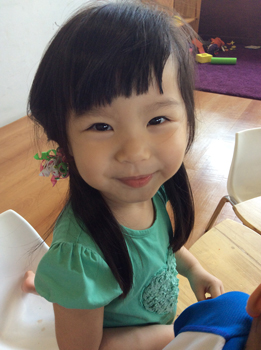 A final budget tip abroad is to pick up a side job in addition to teaching full-time. For example, in my first months in Korea, I tutored an eighth-grader twice a week in the evening after my last classes at the hagwon.
The extra money that those eight hours a week brought (along with lavish presents of duck and kimchi from my student's mother) were so helpful in getting my new life started, allowing me to purchase housewares and other necessities I didn't have a ton of money for.
Tutoring or online teaching are two ways to get extra teaching hours, but another flexible part-time gig would include freelancing another talent of yours -- be it writing, editing, graphic design, or translation. UpWork helps connect freelancers with jobs.
Do you really want to put your language skills to the test? Consider bartending or working in the service industry on the weekends.
9. Research if You Can Withdraw All Remaining Funds When You Leave
If you're teaching or working in any foreign country, you've likely had to open up a bank account in your host country. Make sure you know in advance what the rules and regulations surrounding closing that bank account are before you start creating a budget for your time abroad and making savings goals.
If you close it out, will you have to pay a fee? Is there a cap on how much money you can take with you when you leave? Expat forums are the most useful sources for this super specific type of information (and they may point you in the direction of one bank that's better than others with this), so check there first.
Your Money Will Go Further Than You Think
So, what's the takeaway from this list of budgeting tips for teaching abroad? It's this: you don't necessarily need any tips. With a general low-cost of living abroad paired with minimal expenses, its not hard to live comfortably while teaching in places like Asia.
But budgeting will certainly help you make the most of your money -- so you can travel more, pay off student loans fast, and/or even set aside a substantial amount in savings.
Photo Credit: Chelsea Perez and
WorldTeach
.