Study Abroad
Abroad for the Holidays and Feeling Homesick? Here's How to Cope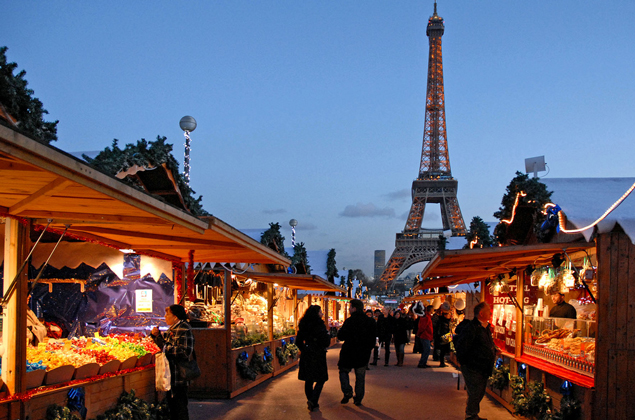 There's no place like home for the holidays. You know the saying, you know the song. Unfortunately, living abroad for an extended period of time, whether it be to study, teach, volunteer, or work, often means that you won't get to be home for the holidays.
Being away from our families, friends, and traditions during the most festive season of the year can sometimes be a bit of a downer. Although winter holidays are celebrated in a variety of ways around the globe, this added unfamiliarity, combined with distance, can kick homesickness into full force, making the holidays not so jolly.
Experiences abroad are often a roller coaster of intense emotions. For every peak, there is a valley, and the holidays may be one of the deepest valleys.
When I spent a year teaching English in Madrid I felt doomed knowing that I would have to spend Christmas away from my family. In the weeks leading up to the holiday season, I felt a sense of dread coming over me just at thought of anticipating how sad I would feel when the holidays actually arrived. What I found instead was that by embracing my situation, making plans to discover the local holiday traditions and booking a trip to Italy to spend the holiday with a friend's family, Christmas passed with almost as much joy as those I have spent with my own family.
While I wish I could tell you that Santa Claus will be able to transport you home to participate in your most sacred holiday moments, I'm afraid all of his North Pole magic is reserved for distributing gifts to children. So I will offer you instead these tips for how to cope with homesickness and celebrating holidays abroad based on what I learned during my own holiday season overseas.
It's OK to Feel Sad: Cry it Out or Talk to Friends
There is absolutely no shame in feeling sad that you aren't with your family during the holidays. As anyone who has lived away from their home country will tell you, myself included, not every day is a walk and a park when you are living overseas.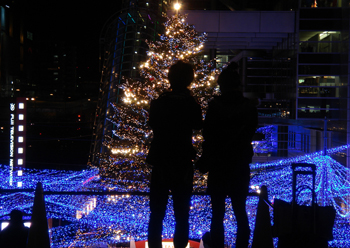 Experiences abroad are often a roller coaster of intense emotions. For every peak, there is a valley, and the holidays may be one of the deepest valleys.
If you are feeling sad about being away from home during the holidays, feel sad. Cry it out, talk about it with friends new and old, or write about it in your journal. Sometimes absence really does make the heart grow fonder, and maybe this experience will give you a new, and deeper, appreciation for your loved ones.
And besides, Christmas movies make for some of the best wallowing sessions. Love Actually, or It's a Wonderful Life anyone?
Stay in Touch with your Family
With today's technology, just because you aren't physically in the same space as your family doesn't mean you have to miss out on all of your favorite traditions.
Find a way to participate in holiday events at home via Skype or Facetime. Some things you can do to virtually interact include baking cookies at the same time your family does, sending presents to loved ones and opening them together or calling in to a holiday party and getting virtually passed around to all the members of the crowd.
The holidays are a busy time for everyone and sometimes those closest to us can inadvertently make us feel left out as they rush around fulfilling obligations. To avoid this hurt, make arrangements to connect with your family and friends ahead of time. Be honest in your conversations about how you are feeling and the ways you want to remain involved. Make an action plan or schedule ahead of time to manage expectations.
Oh, and if you're trying to get Grandma to use Skype for the first time... maybe do a pre-holiday test run.
Adopt a New Holiday Tradition
Sure it can be sad to miss out on your favorite holiday traditions back home, but the world is an exciting place full of a whole host of fun and interesting ways to celebrate. Instead of focusing on what you are missing out on, find and participate all the local ways to celebrate the season.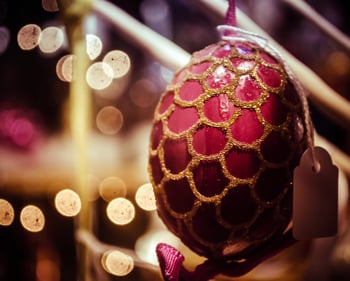 For example, towns and cities throughout Europe are renowned for Christmas markets filled with handcrafts and good eats, many Latin American countries spend the month of December cooking (and eating) tamales, and throughout the African continent different holiday legends are passed down through generations.
On Christmas Day itself, it can also be rewarding to find a way to celebrate in a new way. Hit a beach barbecue in Australia, dine at K.F.C. in Japan (perhaps one of the stranger holiday traditions, yes) or attend mass at a historic cathedral in Italy. Even if you are not religious, attending a Christmas mass in your new location can be an insightful cultural and learning experience.
Of course, in some countries, Christmas is not celebrated at all, so this day may just be a regular run of the mill day in your new home base. If this is the case, make an effort to learn about local holidays that do not concern Christmas or the winter solstice. There may be exciting ways to celebrate different holidays in a different season.
New Years is also an exciting opportunity to try out a new tradition. Ring in the New Year by walking down the street with your suitcase in Ecuador, eating 12 grapes in Spain or taking a polar bear plunge in the United Kingdom. Who knows what good luck these global superstitions will bring you in the following year!
Share Your Traditions with Local Friends
While living abroad is a great opportunity to learn about your new location's culture, when you go abroad you are also an unofficial ambassador for your home country. The holidays can be a fun time to share your own traditions with your new friends.
Many of your favorite holiday traditions from home can also be done abroad. Bake Christmas cookies for your neighbors, invite your coworkers to sing the dreidel song and play along or teach your class your favorite holiday carol.
If you are staying with a host family or living with fellow students, arrange a night to celebrate holiday traditions your way. Food, in any culture, is always welcome.
Send Holiday Postcards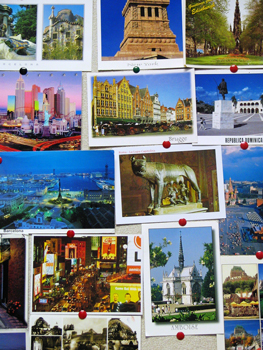 Sending holiday greeting cards is a classic way to celebrate the holidays for many people in the United States. This year, instead of a generic greeting card, take advantage of your exotic location by sending out postcards.
A snazzy, colorful picture is guaranteed to top your aunt's brag letter about your cousins budding 8-year-old soccer career, and is a fun way of informing your loved ones of all the adventures you have been up to. In years to come when you look back, you just might realize that this is the coolest Christmas greeting you've ever sent!
If you are overseas for a period before the holiday season starts, plan ahead by collecting postcards from different places you travel to or from around different places in your new hometown. Write special moments and discoveries you experience on the postcards as you come so that, when it comes time to send them, you will already have fun memories to share.
Remember: It Won't Last Forever
For many of us, the opportunity to live abroad is a once-in-a-lifetime experience. If you are finding yourself homesick for the holidays, remember that your time away from home will likely not last forever. You can celebrate at home with your family next year.
This could be your one chance to celebrate the holidays in a new place, so soak it all in and do your best to make the most of it. Find a meaningful and unique way to celebrate that will makes the season special to you. The better the memories you make the better the stories and lessons you will have the share when you see your loved ones next.
Who knows, you may even discover a new tradition that you will be eager to share with your own family in the years to come. Here's to a happy, if different, holiday season abroad!
Photo Credits: Paris Christmas market, Marufish, Abhishek Shirali, and postcards.