Volunteer Abroad
How to Find Volunteer Projects While Already Abroad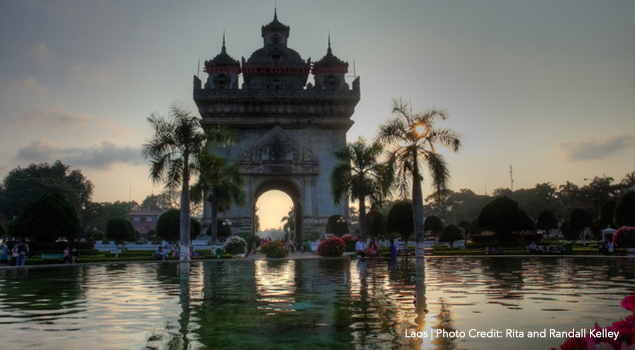 You've already sorted out the flights, visa requirements, housing and figured out how to take the bus across town -- you're rocking this living or traveling abroad thing! If you're studying or interning abroad, doing a gap year or even just traveling, you may find yourself with some extra time on your hands that you'd like to donate to a good cause.
Even though it may not feel like it, you already have plenty of connections that you can leverage to find what you're looking for.

ote>

Regardless of where you are, there are likely to be plenty of organizations ready to welcome another willing volunteer -- but how are you supposed to find them? If you don't speak the local language well, have just arrived or are hoping to volunteer in a country other than the one you're currently in, it can seem like an overwhelming challenge to find a volunteer opportunity that will be the right fit for your schedule and skill set. Google is powerful, yes, but it can't tell you what to do.

Luckily, you're not out there alone. Whether you want to complement your studies with volunteering on the side or are hoping to make your way to another country, there are plenty of resources to help you find the perfect placement.

In Your Host Country

Like anywhere in the world, it's always going to be easier to find something that suits you once you're already there. The ability to meet people face-to-face, utilize local networking tools and even stomp right into offices (or politely show up) offers an enormous advantage when it comes to the hunt for a volunteer, internship, or even job opportunity.

Even though it may not feel like it, you already have plenty of connections that you can leverage to find what you're looking for.

Use your friends (in a good way)

Sure, you like them for other reasons, but they're also a valuable resource. Your friends, especially new local friends, likely know plenty of people and organizations that you would otherwise have no clue about. Maybe your classmate's aunt runs a youth program or your host mom's best friend knows every clinic director in your city.

Asking around can feel awkward at first, but you never know when somebody might know of the perfect organization for you -- but you'll never find out if you don't ask.

Consult your program provider or university

If you're studying abroad, you're likely not the first participant in the program to seek a volunteer gig. Your study abroad program provider may already have some contacts within volunteer circles in your host country, so it's always a good idea to check with them to see if they have any suggestions.

Even if there isn't an official list of contact organizations or partners, the program staff is well-acquainted with your host country, and can likely suggest people or organizations for you to contact.

Networking events

Networking isn't just a fancy word people in big cities like to use -- networking happens almost everywhere. If you're interested in a popular or high-profile field, chances are there's at least one networking organization or event close to where you are that could help put you in touch with the people that might hire you, or connect you to a volunteer opportunity.

Do a little asking around and searching to find out if there are any professional groups or events related to your area of interest coming up soon, and then get ready to make some new friends.

Do your own research

If you're looking for something very specific, you might be best served by doing a comprehensive online search for organizations working on the issue that interests you, then trying to contact them directly. Plenty of organizations, especially smaller ones or those without websites, don't necessarily advertise volunteer opportunities, but they're usually more than happy to have an extra pair of hands around.

There are also online resources like Moving Worlds to help you match your professional skills with an organization that needs someone who can do exactly what you can do.

You may have to call them or even go to their office to talk directly to someone, meaning this requires a little more effort and commitment on your part, but it is often the most effective way of getting in touch with an organization and getting the ball rolling.

In Another Country

Casting your net further abroad can be an advantage in terms of opening up a wider range of opportunities and allowing you to search for something that specifically fits your interests, but it also poses an extra challenge if you're not already in the country -- especially if you're looking somewhere that you've never lived.

This isn't to be discouraging or make it seem impossible, but it's important to be realistic when looking for volunteer gigs farther afield, so as not to get your heart set on something that's never going to happen. A few ways to make your search process easier:

Leverage those connections!

Do you know someone in the country where you're hoping to relocate? Or someone who used to live there? Or someone whose cousin once went there for an internship? No matter how tenuous the connection, knowing someone in your destination is always better than nothing.

Reach out to anyone you think might know something about your potential destination -- you never know if they might have lived with someone who runs a volunteer organization fitting your interests. The same is true if you're set on a particular field -- start sending out those queries, and you'll be surprised how many people know someone who can help you.

Get online

LinkedIn has never been a better friend to you than it is now. With almost 350 million users around the world, it's one of the best ways to find people in a particular location or industry. Make sure your profile is up-to-date and start hunting down people that work in or are connected to the type of volunteer organization that interests you.

It's probably not advisable to simply message them asking if they have any volunteer openings, since that can be a bit too up-front for many people, but there's no harm in reaching out to people in your field of interest to gather information and politely inquire if they know of any opportunities.

Arranging an informational interview can be a great way to get access to insider information and advice that you otherwise might never obtain -- and can even turn into a full-time gig if you play your cards right.

Of course, LinkedIn isn't the only online resource for networking. InterNations can be a good way to ask about volunteer openings, though it isn't always reliable and will depend on the connections of the people in the network for that particular city.

Facebook is another helpful place to look, as many organizations that can't afford a web site have their online presence via Facebook. You can also look into specific networking groups for your field of interest -- who knows, Nairobi may have a whole group of professionals who work on clean water issues.

Try to expand your digital network as much as you can -- you never know when the perfect opportunity will come along, and you won't find out about it unless you're connected to the right people.

Consult the experts

If you're not having any luck going the direct route, let the Internet do some of the work for you. There are a number of sites out there devoted to helping potential volunteers find open positions. Of course, Go Overseas has extensive listings of volunteer opportunities across the world, so this very site isn't a bad place to start. We're not the only one though:

Idealist allows nonprofits and volunteer organizations to post openings. Even if the organization you like doesn't have any openings at the moment, it never hurts to contact them to see if they have any suggestions or can think of another option for you.
Volunteer Match takes the sharing economy model to the volunteering world, allowing potential volunteers to search for the perfect organization that matches their area and country of interest.
If you want to spend some time out in the woods or on a vineyard, WWOOF, which offers volunteers free room and board in exchange for working on organic farms all around the world, can help you out.

Staying Ahead of The Pack

Your international experience is going to give you a big boost over other candidates, especially if you're looking within the same country or in another country that uses the same primary language. Granted, spending a few months abroad won't automatically qualify you to run a clinic in Mumbai, but it demonstrates you have a number of skills and qualities that international organizations seek in a volunteer: flexibility, patience, adaptability, cultural sensitivity and maybe even some second language abilities.

So, if you're already traveling, studying, or interning abroad and want to add a volunteer abroad experience to your time overseas, it's never too late to start the search!

Photo Credits: Laos, Wikimedia Commons, and Frontier Official.