How to Make the Most of Your New Year While Studying Abroad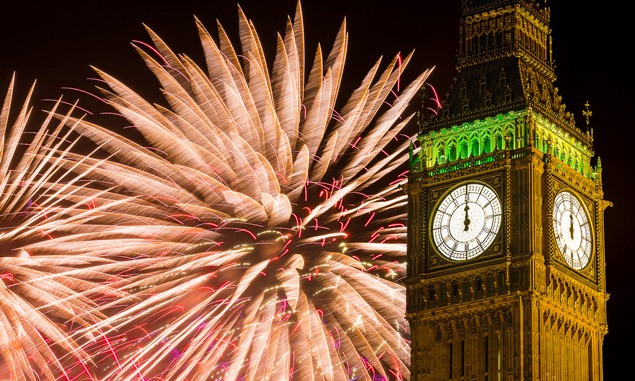 I'm going to tell you a secret that perhaps no one has dared whisper to you before. New Year's Eve is just another night in the year. It just happens to be the first night, so for some reason, society has made us feel like we have to do something ravishingly awesome or we are big ol' stinky losers if we don't spend lots of money on an overpriced dinner, outfit (with sparkles -- duh), and alcohol.
While celebrating New Years on your study abroad, your night will be what you make of it.
When you are also abroad studying, your expectations may be soaring for the most epic night of your life. But truthfully, while celebrating New Years on your study abroad, your night will be what you make of it. It's a night with unlimited options -- but don't let society and it's mandated structure control you! Just because you weren't invited to the party of the year doesn't mean you can't have a memorable night -- here are a few options we've come up for you!
Start Your New Year Resolutions Before the Ball Drops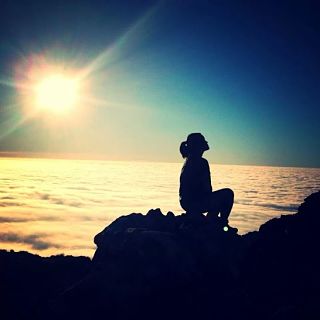 Are you one of those "I'm not even into NYE parties" types of people? I feel you – but you can still celebrate the great things the new year will bring! Try starting your New Year resolutions earlier instead of after midnight. For example, if you want to get back to the gym, register your butt in there a.s.a.p. and get a session in while everyone else is stuffing their faces.
However, if you still have another semester left of study abroad -- try to make that goal relate to how you want to spend the rest of your study abroad.
Did you decide to study abroad so you could learn a new language? Resolve to make that your top resolution and instead of partying, why not set up a conversation partner chat with someone that also doesn't have plans that evening!
Use this day to really do something you're satisfied with! If you take my advice, you'll have to tell me if starting early helped you continue your resolutions throughout the year! Maybe we're onto something here.
Do Something Memorable – Not Blacked Out
I too, am also guilty of spending more than one NYE with my last memory being something horrible like pronouncing to everyone in the room that "I BET YOU ALL DON'T THINK I CAN CHUG THIS HANDLE OF VODKA," or pinning one poor soul to the wall as I begged him to be my New Years Eve kiss because I'd feel so lonely without one.
Please, for the love of me being older and wiser, don't do this while you're abroad. You don't know how many NYE you'll have outside of your comfort zone of your hometown/country so if you have the capability to enjoy this special night in an amazing place, make the experience amazing too and remember it.
Celebrate if That's What Makes You Happy!
Of course, if you grew up getting wrestled into something sparkly and carted off to obligatory holiday parties with your family, maybe your desire for extravagantly rich to-do's are necessary for you.
There is sure to be a shindig in your city with all of the riches you're looking for. If there isn't start one yourself! House parties are fun or you could rent out a hall or restaurant for all of your friends! Limos? Sure. Whatever you want to do – but remember, across the world, prices rise on NYE so be prepared to pay for that glitter!
If you have the capability to enjoy this special night in an amazing place, make the experience amazing too and remember it
If you're worried about the moola, chalk it up to the "well it is New Years Eve" excuse, go for it, hope that it is all you wanted it to be, and then make sure your resolution is to reduce your spending in the next few months (especially if you're studying abroad for the spring semester – but hey, you don't have to travel every weekend, you know).
Culture Calls and You'll Answer with a YAAASSS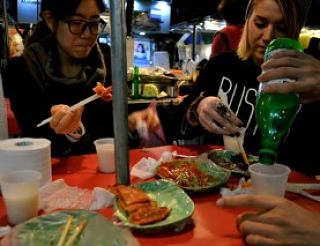 Though you may think that the whole world celebrates NYE the same way because they show clips from other countries on the news (they just light fireworks right?), you are largely wrong. Last year, when I flew on NYE back to Italy, my husband met me at the airport and one of the first things he asked was "Are you wearing red underwear?!"
No, he wasn't being a creepy Italian – apparently in Italy that is a tradition. Why? The answer is apparently always witches – which is also his excuse when he religiously throws salt over his shoulder onto my newly mopped floors while cooking -- but I'm starting to believe that one is turning me into a witch instead of keeping them away.
Though their traditions may be silly to me, these people may also think your rooty-toot horns are just as ridiculous so learn new, maybe strange, traditions and take part in them! You may just have fun – plus, who doesn't want an excuse to get cool new underwear?
Want to figure out what to expect in your host country? Business Insider published a great slideshow of New Years rituals around the world. For those of you in China -- it looks like December 31st might just be another day of the year...
Be in Your Happy Place
If you don't have anything special planned (or New Years isn't celebrated on December 31st in your host country!), ask yourself what your favorite part of studying abroad is and where it is located. Your celebration does not have to be some fancy place and, as long as it's open, your local bar, restaurant, is perfect for ringing in the New Year with your new study abroad friends.
If you're in a place where you know and love the people, the party will just happen!
What many want is to simply have wonderful memories of your night. This way, when you fondly look back at that New Year you brought at while abroad in Prague, London, Paris -- wherever -- and you can say it was one of the best celebrations in your life.
Plus, if you're in a place where you know and love the people, the party will just happen! Don't hype it up to something incredible -- sometimes, just having a good night with your friends is better than excitement followed by disappointment.
Fuel That Travel Bug!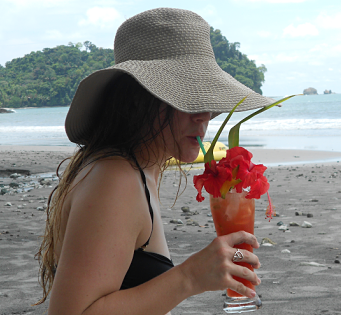 Of course, when you're abroad, the travel bug is fiercer than Beyoncé -- so plans for movement are going to be in your subconscious at every turn. Give in if you'd like! Bring in the new year somewhere new -- after all, you probably have time off from class, right?
In some areas, such as Europe, finding cheap flights for close destinations for a few hundred or less depending on where you're headed. Plan ahead and save money by booking a hostel with a kitchen to cook instead of getting the jacked-up prices for NYE dinners out, and just find a high-up place to celebrate!
Perhaps you don't have the money to jet off to another exotic location with your friends for New Years -- but you still want to ring in the year in a place that is new and exciting. Check the local towns around where you live to see if they will be having a NYE celebration.
Grab a train or other transportation and head to a town or city that is close by but you haven't been to before. You can meet new people, see various traditions, and probably can be back in your own bed before -- well not before midnight but probably shortly after!
Happy Birthday to Mother Nature
Though the hype of NYE is around glitz, glamor, and high-end bottles of vodka, there are alternatives to a night like this that you can even do alone (and you won't feel like a big ol' stinky loser for doing it). Depending on where you are in the world, take advantage of the nature around you.
Trade that drink ticket in for a shot of the sunrise on the first day of the new year.
The earth is turning another time around the sun, not you. So why not try and celebrate this land that we live on instead of distancing ourselves from it on it's most important day of the year.
Instead of stumbling out of a club at 5AM on the New Year, why not be stepping off a hiking path or sliding off of the chairlift at the local ski resort? Maybe you're camping out on a beach somewhere in warm weather, or traveling through a desert with locals.
There are many ways that you can connect with nature instead of connecting with an extremely high cover charge. Trade that drink ticket in for a shot of the sunrise on the first day of the new year. You won't be disappointed.
Still Homesick? Bring your Traditions to Your Friends
If these adventurous options above still are lacking that "home" vibe that you need to feel complete on (what may be) your favorite holiday of the year, perhaps you need a bit of home away from home to help you get through it. Instead of seeking out holiday traditions, why not bring some of your own to where you are?
Beat your homesickness abroad blues, grab your international friends and, instead of wearing red underwear or almost choking on grapes at midnight, have your parents send over silly noisemakers and your favorite party snacks, stream the NYC craziness and scream holler and kiss someone on the mouth. Show them why you love your version of New Years.
Happy New Years, Study-Abroader!
Whatever you decide to do to celebrate this new year in another country, make it count, but also make it realistic. New Years Eve is about new beginnings, new places, faces, traditions, and cultures. This is the perfect opportunity to begin your year fully accepting of the new person you are becoming while you are abroad.
Take your citizen of the world status and bear it proud. Make resolutions that will allow you to fly far and toward your dreams, and always remember that sometimes, the best memories are the unplanned ones. Happy New Year!
Love, Go Overseas!
How are you celebrating the New Year as a study abroad student?
Photo Credits: Chris, Ina Zhang, Ellie Taylor, and Natalie Price.