Study Abroad
How to Make the Most of Your Summer Study Abroad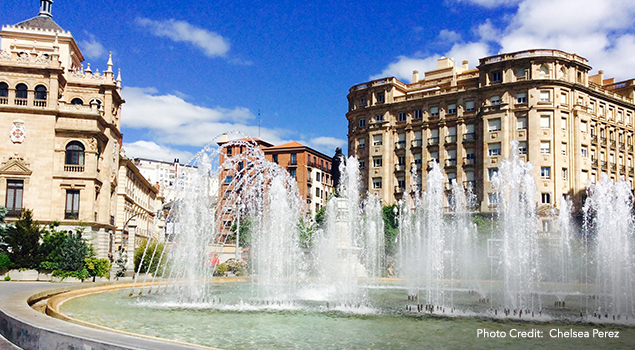 The future of study abroad is changing as we speak. A greater awareness of the benefits of living (and playing!) overseas is intriguing our millennial population by showing them opportunities outside of the classroom -- and they're listening!
From gap years abroad, to summer study abroad sessions, there is now an option for everyone to get overseas. Alright, maybe an entire semester is too much for you because of finances, or being a student athlete trying to go abroad, but that doesn't mean that you have to miss out on the most life-changing experience of going abroad in general!
If you want to live in and truly experience a foreign city, don't travel.
So instead, you decided to ditch your summer job and vacation to take off and live abroad! Summer study abroad programs are usually shorter and have a greater range of options to choose from. Don't think this decision is any less wonderful than a semester or year abroad! Here are some ways how you can make the most of your summertime in the sun (or snow if you prefer!):
Want to See as Much as Possible? Choose a Travel Program.
Travel is great and if crossing countries off your bucket list is the largest part of why you want to go abroad in the summer, start researching programs that move from country to country throughout the summer, or find a program that is close and has easy-access to a low-cost airport that you can use as your base camp for your weekend adventures.
Just know -- with this decision you can see a great deal of the world, but you may not "live" it. That's fine if that's your goal, but not if you're looking for a full immersion experience...
Want Full Immersion? Stay. Put.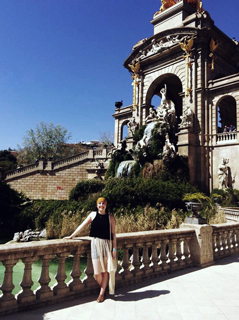 The other alternative to being a nomad during your time abroad is to plant roots in one host country and dig deep into its culture and customs. If you want to live in and truly experience a foreign city, don't travel. Stay put and cancel out all travel plans for before or after your time abroad. You'll enjoy the place more and find your niche in it.
If you're deeply interested in living and understanding India, for example, seek out a program that focuses on the community -- perhaps you can do community service on the weekends and live with a host family who will make you feel like you have a second home, rather than just traveling and seeing the sites in a new place.
Stay With a Host Family
On that note.... homestays are included in particular programs where, instead of a dorm, hostel or apartment, you would stay with a local family who would welcome you into their home as a family member.
If you seriously want to get the most out of your short time abroad, a homestay would be complete immersion by living within the culture. It'll help you learn more of the language in your short amount of time, and get you interacting and figuring out this new place right from day one.
Do What the Locals Do
In summer, there are people doing fun things all over the world. In Italy, everyone seeks out the deep blue-green waters of the coastline, in Holland; it's festival season with something exciting happening every week!
Summer is a big tourist season and you can easily get caught up into being a tourist instead of being a study abroad student but if you meet locals and make the most of it, you can still get an amazing insider experience.
Go For At Least a Month
Summer programs have varying dates and lengths, but to really get the most out of your summer study abroad, go for at least a month. If there's an option to go for 8 weeks -- do it! I know you might still want to come home in time for your best friend's end of the summer pool party, but think of how much more you can learn in eight weeks than four.
After those first four weeks, you're only starting to get in the groove of being in a new place. Every day you spend abroad, you'll be learning exponentially more.
On that note, the more time you spend abroad, the more course credits you're likely to get out of it as well.
Switch up the Seasons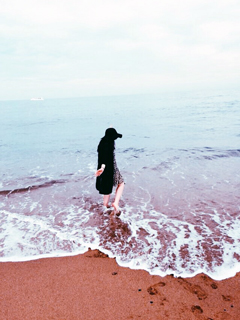 Just because its summer doesn't mean you'll be drenched in sweat or hanging on a beach. If that isn't your thing, you're underestimating what our world has to offer.
Remember, summer for us is different than in other parts of the world -- seasons are different depending on location.
If you study abroad in New Zealand, ski season runs from June to September and they call it their "winter." This is the same with South Africa or even Chile -- where you can hit up hot springs in August (sounds crazy, we know, but true)!
Use it To Get Ahead on College Credits
We're not sure about you, but whenever we heard "summer school" while growing up, our minds immediately jumped to hot sticky half-full classrooms while everyone else was at the beach.
But studying abroad in the summer takes the bite out of summer school and allows you to get ahead on college credits. [Editor's note: I graduated a full year early thanks to summer classes and summer study abroad!]
Are you trying to graduate early, making up classes, or just wanting to grab some extra class time for your major?
Studying abroad in the summer can give you extra credits but instead of a dusty classroom, you'll be swimming with dolphins, skiing in New Zealand, or hiking the mountains of Chile in no time. Now, that doesn't sound so bad does it?
Go Somewhere That Challenges You
Studying far outside your comfort zone, perhaps in Sub-Saharan Africa or Southeast Asia, may sound intimidating, but it's less intimidating if you're only going for a summer program versus a semester.
Take advantage of these highly tailored summer programs to really leap outside of your comfort zone. It's far less scary if you know you won't be gone for too long. And hey, maybe you'll love it enough to come back for a full year!
Use it To Test Out a Semester Abroad
Are you interested in going abroad for a semester or more but are still unsure if you can handle it? Especially if you are in high school or the early years of college, studying abroad in a short-term summer program can prep you for longer travels later on.
As we said before -- this may be a great option if you want to travel on weekends. See what places you like best, and then start looking for programs in those cities for years down the road or maybe even a gap year.
Take Advantage of Smaller Class Sizes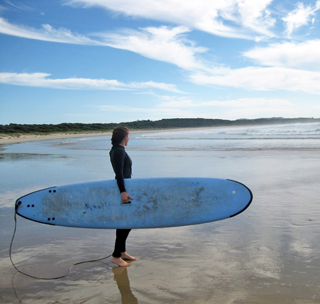 More often than not, summer sessions are more relaxed and smaller than full semester sessions and this only means benefits for you.
Smaller classes mean more hands-on time with your professors and if you're taking art classes, or studio work of any sort, you'll get more direct instruction that'll only benefit your education, but also will allow you to make extremely important connections that will allow you to become more of an international citizen of the world.
Don't Go Home Immediately
Just because your summer program dates are June 15th - July 20th, doesn't mean you have to go home with everyone else on July 20th. Talk to your professor, buy your plane ticket yourself, and plan to spend an extra week or two solo traveling in your host country.
Without the safety net of your fellow peers and professors, you'll be able to really put to use everything you learned about the culture and language, and learn some valuable life skills that can only come by traveling solo.
Explore, Dream, and Discover
The possibilities are endless as long as you make sure to consider your visa requirements and limitations. Explore. Dream. Discover! And come back afterwards with a journal full of scribbles and a camera with a full memory card. You won't regret this decision!
Photo Credits:
Chelsea Perez
,
Madison Burgess
, and Courtney Dorazio.