How Can You Meet Other Expats Abroad?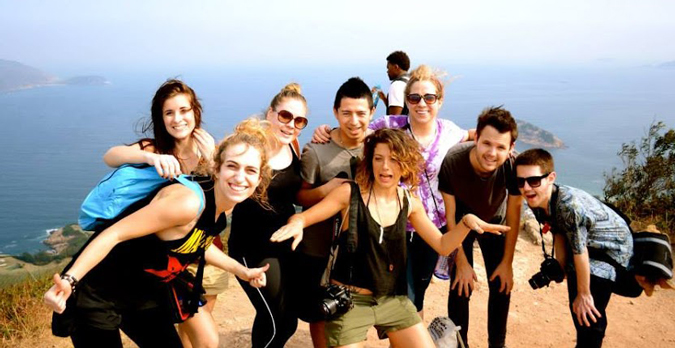 Expat life can very rapidly swing from one extreme to the other, particularly when it comes to making friends. You're no longer hopping from hostel to hostel, meeting new people in common rooms and trains, running the conversational gamut of Where are you from / Where are you going / Where have you been? Instead, you're rooted -- or at least trying to be.
Becoming an expat is motivated by a desire to see and learn new ways of life, and to be a part of them. It means getting to know the people who live in your adopted country. But it shouldn't mean eschewing all contact with other expats either.
Your time abroad is all about making new friends, and that can most definitely include your fellow expats!
Expats who hang out with other expats sometimes get a bad rap, but that shouldn't be the case. You automatically have something in common -- you're all making your way in a foreign environment, navigating new cultural norms, and longing for a decent burrito/pizza/coffee/whatever it is your host country lacks. Not just that, but sometimes it can be a great comfort to talk to people who know where you're coming from, even if you're not expats from the same country. Being an expat is all about and blending different ways of life. Your time abroad is all about making new friends, and that can most definitely include your fellow expats!
Where to Meet Other Expats Abroad
Word of Mouth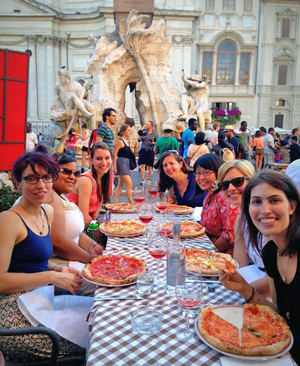 Talk to people you know, no matter where they are in the world. It might surprise you how often somebody knows somebody who lives in your expat city, and suddenly a connection is made. Get on Facebook and ask your friends if they know of anyone where you're living, even if it's a friend of a friend. It might not amount to anything, but if it does, you're winning.
Yes, sometimes meeting people this way feels very similar to being set up on a blind date, but don't let that stop you. You never know who you might meet!
Meetups
Expat communities exist all over the world. Think of how many big cities have a Chinatown -- that's a prime example of an expat community in an adopted land. Some expat groups are not quite so easy to find, but they probably exist. Get online and google whether or not there are any expat meetups in your areas. Find an expat forum for your country and post a message. If you want to be really pro-active, create a meetup yourself. Most importantly, keep your ears open and don't be shy. If you hear of a social meeting of expats, ask if you can join in.
Expat Bars/Bookshops
If there's an expat community near you, chances are there's an expat bar somewhere close by. Some are obvious: they may sell imported beer or show sporting events such as the Super Bowl or the Ashes. Almost any "Irish Pub" in an non-anglophone country is a good bet, or a place that serves up hard to find food you miss from home. If you're stoked on going to the one pizza place in Dar es Salaam, so are other expats.
The initial stages of expat life can feel isolating, but if you reach out, people will respond.
Alternatively, bookshops can be a great place to meet other expats. For example, you'd be hard pressed to meet an expat in South Korea who hadn't heard of Seoul's "What the Book?" -- an expat hotspot that attracted English speakers stationed all over the country. This may not be as useful in English-speaking countries, of course!
Sporting Events
Speaking of sporting events, are there any going on in your community? If a visiting sports team from your home country is in town, attending the event is a good place to meet other expats. Ask around about club teams as well, as expats often form teams to play sports that they miss from home.
Language Classes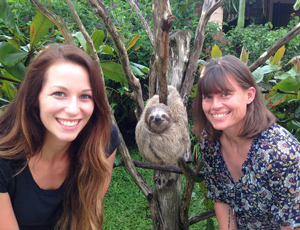 Like English-language bookshops, this location may not apply in some countries. But for those of you in a place where English isn't the primary language, language classes are key for bringing together expatriates. It helps you immerse in the culture better, be more successful at your job, and -- if you're lucky -- help you make a friend or two.
So, if you're going to be staying in a place for an extended period of time, you should already be learning the language as an expat. Why not turn it into a social opportunity? Sign up for a language class and there's a pretty good chance you'll meet other expats in a similar situation.
Social Media
We can do anything online these days, and that includes making friends. Get online to make connections that can continue offline. Blogs are a good starting point and can be a rich resource for popular expat venues in your area. Touch base through social media, particularly Facebook or Twitter, and see where it takes you.
A word of caution -- whenever you meet someone for the first time, be safe. Take someone else when possible and meet in a busy area, preferably during the day.
Ikea
You can replace 'Ikea' with 'Costco,' 'E-Mart' or whatever big warehouse-type store is nearby (if there happens to be one). Expats need to get set up, and occasionally want access to some hard-to-come by ingredients, and these one-stop-shops are great places to do that. Grab a shopping cart and hit the aisles for a spot of expat-hunting.
How to Meet Other Expats
It's okay to be shy. Many of us haven't had to make new friends for a long time, and the ready-made social environment of school can alleviate that pressure. When you're out in the real world, especially one that's foreign to you, approaching a potential friend can be nerve-wracking. But think about the friendships you have now -- your friends from high school, friends you made while studying abroad, or friends that are relatively new to your life. All these friendships had to start somewhere and if you did it once, you can do it again.
Introduce Yourself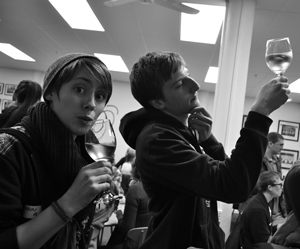 Get over your awkwardness and say "Hi, my name is ____." There's a reason that introduction has stood the test of time; it's simple, and it works. You'll never meet anyone if you don't make an effort, so when you see other expats, even if they're in a group, go over and introduce yourself.
Another fail proof tactic for those of you in non-English speaking countries is to approach an expat and ask "Excuse me, do you speak English?" Especially in a county where fellow-English speakers are hard to come by, they'll likely jump at the chance to have a chat with you and, hopefully, make a date to meet up later.
Ask Questions
If you've been feeling lonely or homesick while living abroad, you may find yourself chattering away as soon as you find someone who speaks your language (literally and figuratively). By all means, be yourself, but don't forget to show interest in your conversation partner too! Ask questions and get to know the other person. Find out what brought them to their host country and how they're liking things there. Ask about their favorite lunch spots or nightlife -- Meeting other expats is especially useful for swapping insider information about the area.
Be Yourself
By far one of the greatest freedoms of expat life is the freedom to be who you are, without the social and cultural constraints of the familiar. Don't worry about what others will think of you. Be genuine. Putting up a façade never makes someone like you more; it's just hard work.
Even if you're never met before, you're sharing a similar experience.
Also, take advantage of the fact that other expats may understand better some of the things you're going through. Even if you're never met before, you're sharing a similar experience and likely making the same observations, facing the same frustrations, and working towards the same goals. For example, you may find that you're both teaching English in your new home -- I'm sure you'll be able to bond over your funniest teaching moments! Or perhaps you're interning abroad -- even if it's for a different company, you've likely got some similar stories. Best yet, you can make jokes that only they (not locals, not your friends and family back home) will understand.
The initial stages of expat life can feel isolating, but if you reach out, people will respond. Making friends as an adult may not come as naturally as it did when we were kids, but it's still possible, we're just a little rusty. So, dust off your friendly smile, head to that expat bookstore / meetup / Ikea / wherever and see what happens!
Photo Credits:
Laura Brond
, Carissa Barrows, Everto Gutierrez, and Laura Brond.