Language Schools
How to Learn Chinese for Free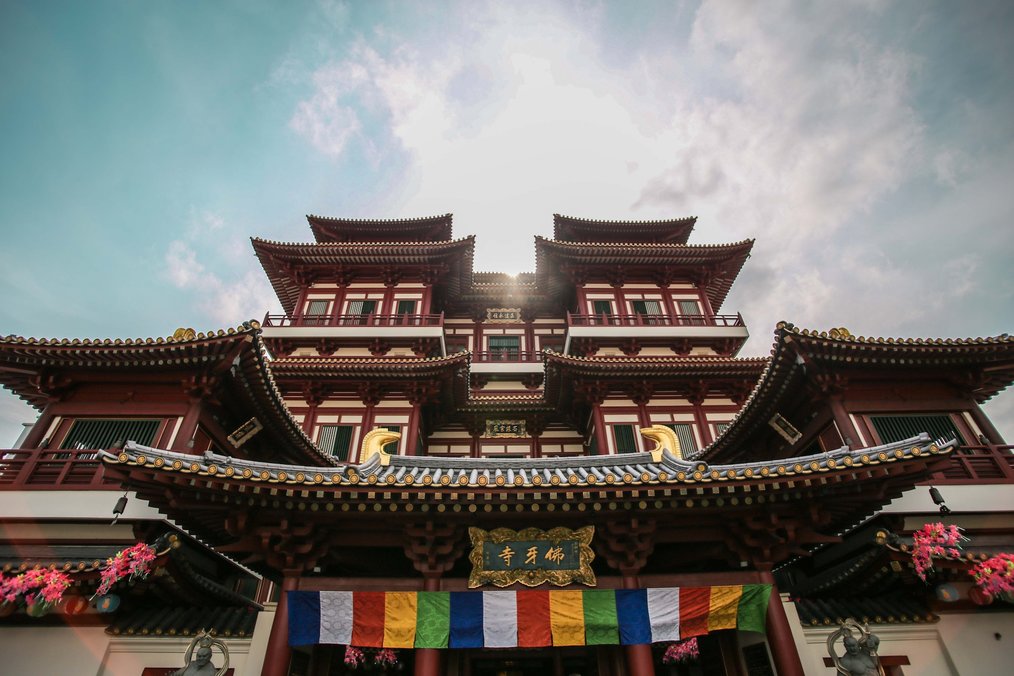 "I want it all, but I don't want to pay a lot." We've all had this lament, because we're all human beings living in a world in which money still doesn't grow on trees. Come on, scientists!
Go Overseas shows you a couple great places to start looking in your quest to Study Chinese Abroad for free!
So take a metaphorical walk with us as Go Overseas shows you a couple great places to start looking in your quest to Study Chinese Abroad for free!
Teach English
The most common way to study Chinese abroad for free is, ironically, to teach English in China. With the explosion of English as the world's global economic language, more and more institutions are offering avenues to learn Mandarin in exchange for teaching the local students English.
China is no exception to this rule, with a burgeoning economy and a large educated population clamoring for native English teachers.
I worked in marketing for the Chinese Language Institute in Guilin, China. While I was not technically employed as a teacher, my English skills, and teaching abilities, were in demand. In exchange for composing simple English lessons each day for the eager Chinese college students and staff, I was provided with two hours daily of one-on-one Mandarin instruction.
I cannot overstate how valuable these lessons were. I went from not speaking a word of Mandarin, to being completely conversational. My one-on-one lessons allowed me to ask the questions that were relevant and helpful to me and it didn't cost me a dime.
Such a bargain wasn't uncommon among my fellow expats, and it's no surprise that today, the world's currency is fluency. In exchange for your coveted fluency in English, many Chinese institutions will be willing to, in essence, trade your fluency in English for fluency in Chinese. If you are willing to teach Chinese students English, many schools and companies will "pay" you in Chinese lessons.
Such was the case for me. I was expected to come up with weekly "English Conversation Period" lesson plans for our local Chinese instructors. In exchange for helping them with their English, my employer would arrange (and pay for) two hours of Chinese lessons daily. While these lessons were not, technically, "free," I didn't pay any money for them, and they were included as part of my compensation. To me, that means "free."
Sometimes, these lessons will be officially included and recorded in your compensation (read: salary). Sometimes, they will be good-faith arrangements like mine. Be wary of the latter and make sure everything is on the up-and-up, but many Chinese businesses prefer to do business this way. If this seems like a good option for you, begin the job hunt on Go Overseas' teaching job board.
Work for an International Company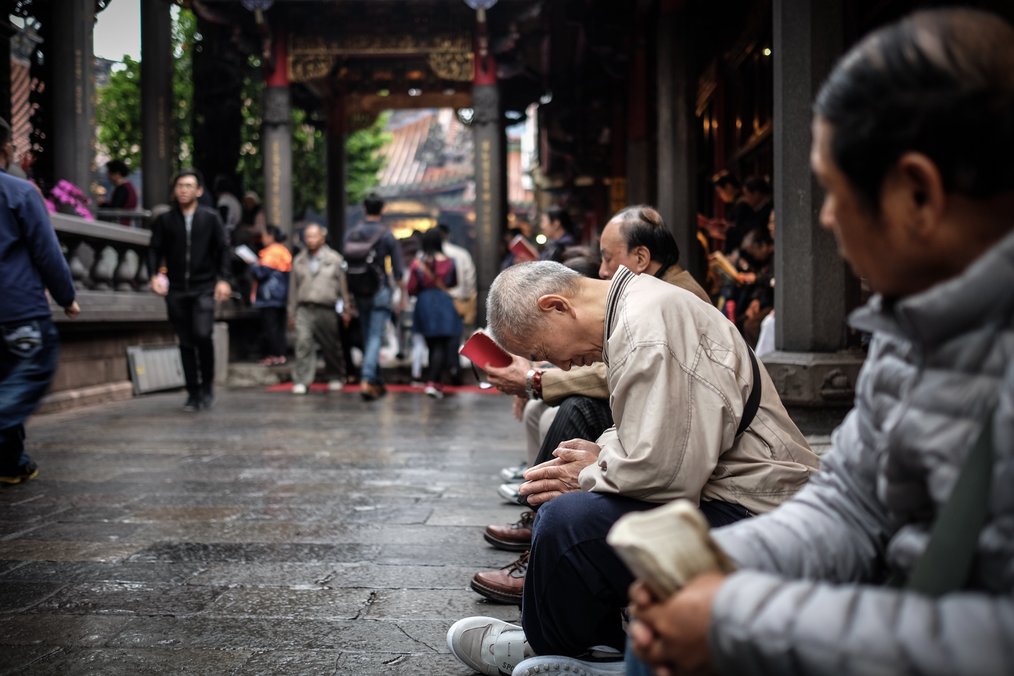 Working for a company with offices all over the world has its benefits. Not only do you have the opportunity to jet set and transfer across the globe ("Shanghai? Sure I'll work in Shanghai!"), but if you are good enough at your job, your employer will sometimes pay for you to learn a new language.
Think about it: in today's modern, global economy, monofluency is often no longer good enough. The world has become a more interconnected place, and multinational corporations have found it just makes good business sense to have multiple offices around the globe. Efficiency is the name of the game, and just as having multiple global offices makes sense, so does transferring existing employees, rather than hiring completely new ones.
China is the fastest growing economy in the world, expected to surpass the United States in 2030. What this means is that when companies look at China, they see future dollar signs.
So how do you turn their dollar signs into your Mandarin characters? You offer to learn Chinese! If just anyone were willing to move to China, moving to China would be commonplace. But it's not.
Companies looking to cash in on the juicy financial peach that is the Chinese market need someone on their side, a "team player" that they trust, to manage their operations. Chinese bureaucracy is notoriously frustrating, and nearly every company with operations in China is looking for an "inside man" to make things run more smoothly.
Just because you don't speak Chinese -- yet -- doesn't mean your employer won't pay you to learn!
Friend of the site Alexandra Gavis worked for the US Department of Transportation and a private government contractor before offering to take a position in China with the company.
"The company's job board showed a listing for a position in Beijing. I had never taken Chinese, but was otherwise qualified for the position. I had always wanted to study Chinese abroad, but with my job, I thought that window had sort of passed for me." Alex said.
So Alex applied for the position, and expressed to her managers that she was willing to learn Chinese. "To my surprise, they called me in for a meeting. We talked about the position, and they offered to pay for my on-site Chinese lessons in Beijing if I took the job." Two months later, Alex was working in Beijing, and studying Chinese abroad for free!
So check your company's job board if your employer has positions in China. Just because you don't speak Chinese yet doesn't mean your employer won't pay you to learn!
Are you still new to the workforce? If so, this may not be an option for you. Interning in China, however, definitely would be! Most internship programs will include Chinese language lessons.
Become an Au Pair
Although China might not be the first destination to come to mind when you search for an au pair job abroad, there are growing opportunities for foreigners to find a job as an au pair in China.
For those who want to improve (or simply kickstart) their Chinese language skills, this is also a perfect way to not only learn the language for free, but to make a little extra money and get a free place to stay at the same time!
Some au pair jobs will include Chinese language lessons as part of the contract (paid for by the family), but even if your gig doesn't have this, you'll have personal a tutor(s) at your disposal every single day. That's right -- the kids you're looking after.
The family you work for may prefer you only speak English to them so they can get the language down -- but that doesn't mean you can't ask them how to say a few things in Chinese from time to time. Furthermore, kids make great teachers. They'll sit with you and tell you the names of objects you point at, and typically don't use very complex language (great for newbie learners!) Sounds good? Then you may want to also read our full guide to au pairing in China!
Look For Scholarships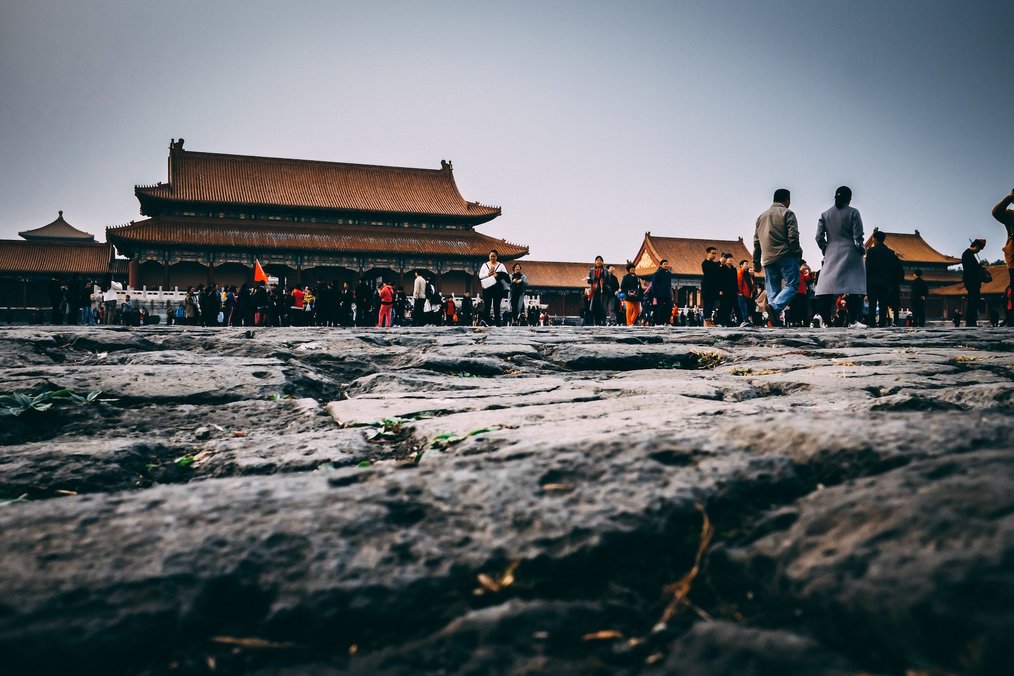 Did you know that some universities and study abroad providers are just giving money away? Isn't that incredible?
Look, companies and universities have their reasons for providing scholarships to students who want to study abroad. Part of it is for tax reasons, part of it is to advertise the fact that they provide scholarships, and part of it is because they genuinely want to help students study abroad.
Whatever their reasons, you have a chance to benefit as a student. First, check with your university's study abroad office, and your academic advisor. They will be well-versed in the available scholarships, and universities tend to have deep pockets. What this means is, your university will often have more money to offer you than a third-party provider, and depending on the destination you wish to travel to and how many of your fellow students also want to go, you may be competing against a smaller field for that money.
So, how do you give yourself the best chance to study for free? As Megan Lee lays out excellently in her article on studying in China for pretty darn cheap, the first step is to prepare. Scholarship committees want to see 1) a dedicated interest in learning Chinese, and 2) a commitment to actually learning. So, how do you demonstrate these fine qualities?
First, as Megan says, learn a little bit of Chinese. I don't mean you need to find a new Chinese best friend and forsake all use of English. I mean, simply, teach yourself several phrases.
Get with an online website that will teach you pronunciation (we love Duolingo, FluentU, and Live Mocha for this). Impress the scholarship committee with the fact that you have taken the first step, and you are showing promise.
Additionally, bone up on a little local regional history of where you want to study. Basically, you want to show the committee that their investment of money from the school endowment is going to return a quotient of learning gained.
Scholarships, whether through your provider or through your university, are your best chance to have your traditional study abroad experience for free. A few of the notable scholarships to consider include:
We hope this gives you a good place to start looking, enterprising student! We cannot point you directly to all the great opportunities to learn Chinese abroad (if we could, we'd also be out buying lottery tickets and picking horses), but we can lead you where to look, and we hope that's what we've done.
Whether by parlaying your willingness to relocate into a peachy arrangement of free lessons, or by teaching English and trading one fluency for another, we hope these tips will help you start your search for a way to study Chinese abroad for free!
Now that you've got the inside scoop, read our guide on studying Chinese abroad and learn what to know before learning Chinese abroad.