Company News
How to Write a Helpful Review on Go Overseas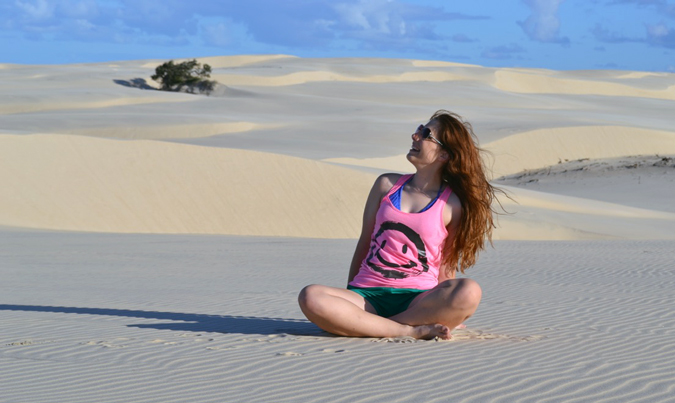 You've just finished a study, volunteer, intern, or teach abroad program, and now you want to tell everyone about your experiences. Your friends may not want to listen, but there's a whole community of to-be study abroaders, international volunteers, and English teachers who absolutely want to read what you have to say about your program!
Think about what questions you had when you were looking for a program. Answer them with stories from your time abroad.
These folks want to hear those little details and funny stories, but most importantly, they want to hear about your experience so they can make a more informed decision about whether or not it's a good fit for them. So why give them anything less than a well-written, thoughtful, and personable review?
After reading thousands of reviews (yes, Go Overseas staff members read each and every review that comes in), there are a few things that set the good ones apart from the rest. To make sure you're leaving a good review, use these helpful tips:
1. Get Personal
Anyone can find details like program length, location, and type of housing included by reading a program description, but that doesn't give much insight into the subjective experience. Reviews help illustrate this -- especially when reviewers talk about their personal experiences. Share yours!
Think about what questions you had when you were looking for a program. Answer them with stories from your time abroad.
What stood out to you about this particular program? Did a particular staff member go out of his or her way to help you in a tough situation? Did you embark on a memorable weekend trip with your group? Was there a specific class taught by a teacher you loved?
Personal details and experiences help paint a picture for the reader they won't get anywhere else, so don't be afraid to get personal!
2. Don't Sugarcoat It
You may want to focus on the highlights of your trip, but it's also important to speak honestly about your experience. If there were aspects of your program that you didn't like, mention them.

If everybody left out the negative aspects of their time abroad, that wouldn't be fair to future travelers. Go Overseas even has a space about how your program could have been improved. Use it. List anything that wasn't up to par, or anything that you wanted done differently.
Offering constructive criticism not only helps readers make a more informed decision, but it helps your program provider make improvements. Staff members from your program will read your review, and most will take your thoughts more seriously than you might expect. It's actually very common for programs to enact meaningful changes to operations based on feedback from Go Overseas reviews, so if you have any ideas whatsoever for improvements, speak up!
3. Don't Be Spiteful
While constructive criticism helps readers and program providers, remember to be nice -- or at least mature and level-headed.
Obviously, if you had a seriously negative experience, we get that this can be difficult. No matter how angry or frustrated you feel, don't use your review as a vent session.
Readers aren't likely to take a raging review seriously, and might just write it off as "well, that person is clearly crazy." Also, simply ranting about how X went wrong and X was promised but never given doesn't help the organization to improve.
If you hated the experience and wouldn't recommend it to anyone, that's fine. Just make sure you explain what specifically made it so negative. Was it something that could have been easily prevented, or was it simply not the best fit for you? Did other people in the same situation share your sentiments? If other people in your group seemed to have a positive experience, then that might be worth mentioning too.
4. Be Substantial, But To-The-Point
Detailed reviews help readers more than one-sentence reviews, but you also don't need to provide the reader with your full autobiography. Prioritize, and share what you think is essential for people to know. What did you wish YOU had known before embarking on this experience?

People's attention spans are fragmented, so be brief. You want people to actually read your whole review, so keep it to a couple main points if you can, rather than expounding on long-winded descriptions.
250 words is a good ballpark figure to keep in mind, but don't feel like you have to hold yourself to that. If you can get across what you need to say in a couple sentences, go for it! If you need 500 words, that's fine too -- just try to keep it to information that is going to be relevant to the reader.
5. Start a Dialogue
It can be helpful to read through some of the other reviews on a Go Overseas profile before entering your own. Not only will reading other reviews give you some ideas for points that you might want to touch on, but commenting on what has already been said can be a great way to give visitors a more in-depth picture of what to expect from a program.
For example, if you see a couple other reviews that mention the terrible accommodations provided by a certain program, but you loved the recently renovated apartment you were provided, that would be useful information for the reader.
6. Include a Real E-mail Address
Go Overseas will never publish your e-mail address or share it with providers without your permission, but we do need to verify our reviews. We work hard to keep the spam out and only publish reviews that provide value for our readers, and we do this by sending verification emails to our reviewers.
Don't let your hard work get deleted simply because you attached a fake email address -- don't worry, that information stays private.
7. Include Photos from Your Program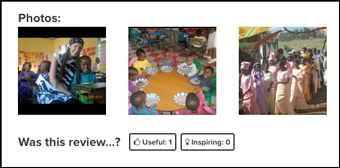 Photos say so much more than words -- so include some of your favorite photos from your trip abroad! Bonus points if your photos help future travelers see the type of experience they're in for.
Share photos of you with your host family, your neighborhood, your favorite cafe, or a fun weekend trip you and your new friends took. Who knows? If a Go Overseas staff member spots an especially beautiful photo, it may just get you featured on our homepage.
Have Fun!
Ultimately, the goal of participating in the Go Overseas community is to help other travelers have the best experience possible, and the more fun you have with your review, the more people you're going to help.
Just imagine, your review could be the reason that bright eyed young Rob in Minnesota decides to volunteer in Africa, or study abroad in Argentina, or teach English in Cambodia!
Photo Credit: