Volunteer Abroad
Measuring the Impact of Volunteering Abroad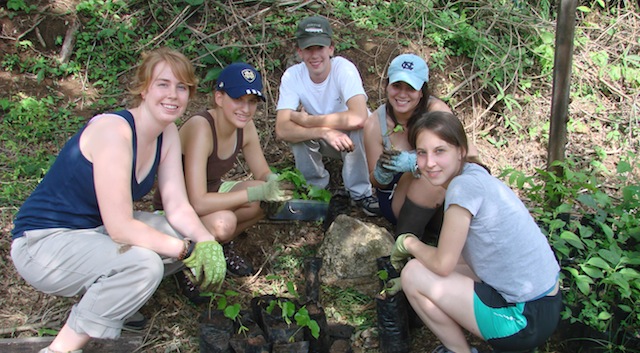 Most people who choose to volunteer internationally do so because they want to "make a positive impact" and "give back to the community." But how often do we stop to think about what these catch phrases actually mean, or how to measure our own efficiency in achieving them? After we pack up our things and fly back home, how do we know whether we made any difference? How does volunteering make a difference?
Read on for tips on measuring the impact of volunteering abroad with the help of insights from former volunteers.
What does "Making an Impact" really mean?
Volunteer impact refers to measurable change that occurs in a community as a result of service. In other words, it is the measure of the effectiveness of the individual volunteer and the organization through which she operates.
Some people step into the volunteer role with a results-oriented approach: they know that a particular problem exists, and they set out to try and fix it. Others are not quite as focused in their efforts; they may have a general desire to improve people's lives, spend some time in a foreign country, and work with children. Still others have a particular skill they want to apply in a place that normally lacks that resource, perhaps in medicine or engineering. Desired impact can vary based on the motivations of the volunteer and the organization.
A major concern I noticed with volunteers (including myself) as they embark on a volunteer experience is that they worry about how much they are going to 'change the world.' However, I think the most important thing to remember when volunteering is that you are not going to save the whole world in a month. Granted, yes, people are out there bringing fresh water and supplies to people in need, but besides that a lot of volunteering is smaller scale and that is totally OK!
Measuring impact is hard, particularly when you're doing work that is not easily quantifiable. There's an entire academic and professional field devoted to it, and sometimes it's still not done very well. Thinking about desired impact in advance (both for the community and for yourself) will help you better understand how to evaluate who is benefitting from it retrospect.
What affects a volunteer's ability to measure his or her own impact?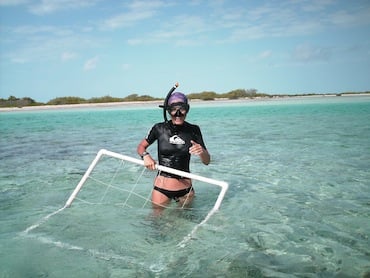 Let's examine the variables that will affect how much impact you will have on a community and how, if at all, it can be measured. There are many ways that you can go about this, including matching yourself with a program you believe suits your needs and that will allow you to make the greatest impact on the are you are working with.
PROGRAM DESIGN
If creating clear and measurable change in a community is important to you, make this your primary criteria for selecting a volunteer organization. Ask questions about how they assess needs in the communities with which they work, their methodology, and how they make their impact sustainable after the volunteers leave. Are they service-oriented or results-oriented? Another important question is whether they routinely update former volunteers on the progress being made.
Impact and sustainability was definitely a concern for me. As an undergraduate, having studied various models of global health intervention, it was important to me that the organization I volunteered with was working towards sustainability. One of the key components of the awareness campaign is training local secondary school and high school students. When volunteers leave the village, the students continue to learn and further educate their community. I love this component of the program. While training the students, it was clear that they felt empowered and more involved in their village.
NATURE OF THE WORK
If your work entails digging wells, building houses, or healing people, it will be inherently easier to measure and assess. As a caregiver or teacher's assistant, you might be meeting an important need in the community, but your impact will be difficult to quantify. Before choosing a program, think about what sort of problem you want to help solve, and what success will mean to you.
I volunteered in a pre-school a small town outside of Cape Town, South Africa for one week, so my impact was on the smallest of scales: wiping noses, breaking up scuffles, passing out bowls of oatmeal for breakfast, helping the teachers plan lessons, and exchanging countless smiles and hugs. It wasn't much, but sometimes help on a small scale can matter. Perhaps volunteers aren't the ones who are best able to measure impact, anyway; it's for those receiving the aid to decide.
LENGTH OF YOUR STAY
There is a big difference between working for three months as a teacher and completing an entire curriculum, and spending two weeks as a teacher's assistant. The latter may fill an important short-term need, but the impact will be less tangible. The longer you are in a community, the more opportunity you will have to personally create change, and the more chance you'll have of seeing results first-hand.
I would say the one thing that really makes me wish I could stay longer is the fact that you really do not get to see the people that you helped actually enjoying what you have provided for them. In my experiences, you pretty much just show up on Monday and meet the people that you're trying to help and by Friday you have become a lot closer, but are already saying goodbye, unable to see them actually enjoy their new house, or medical center, or simply the new roof over their house. You realize that while you have perhaps done a lot of good in one week, there is a lot more that can be done, and you wish you could stay around to continue to help.
What can you do, as a volunteer, to make your impact last?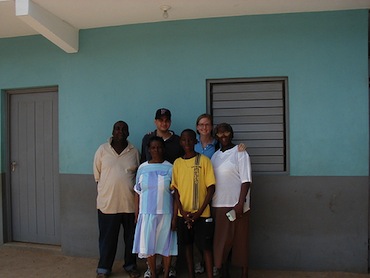 It may not be as easy as you would like to keep in touch with the new friends you have made and community you have come to know well, but do not be discouraged! Modern technology has given the world a much easier time of keeping tabs on everything, so no doubt this will come in handy to keep track of your impact.
Your impact on the community will not be forgotten, even if you were only able to serve for a short few weeks time.
LEAVE YOUR MARK
...by teaching others your skills. If this is not built into the program design, try to find ways to proactively share your knowledge with the people who will continue to work on site after you leave, whether it be other volunteers or full-time employees.
MAKE LOCAL CONTACTS
... and friends with whom you will be able to communicate in the future. If the area is very rural and lacks internet access or postal service, try to work with the organization to communicate through other volunteers and employees.
Because I worked in an extremely rural village, it is difficult to remain directly in touch with my host family and the community I served. Despite this, I continue to communicate with the Tanzanian students (teaching partners) that I worked with during the volunteer program. Because the teaching partners have the ability to return to the villages, I am able to send messages through them and hear about my village.
USE SOCIAL MEDIA
If the local organization does not have a website, Facebook page, or Twitter account, why not help them set one up? That way, you and your home community can follow their progress over time and even help provide resources if needed. Take it a step further and engage with the active volunteer community on social media to fire up others about the cause or involve them in the work you are doing.
The great thing about social networks is that they're free and easy to access. Most of the orphanages, schools, special needs centers I've worked in now have their own Facebook pages, and we are able to keep track of their process through this and our newly formed friendships. The majority of projects I've worked on are ongoing, so there are continuous improvements happening. It's wonderful to see them finally accomplish goals they set years ago. In the past I've held fundraisers for the projects I've worked on, and it's now very easy to donate directly because of the internet.
BUILD A STRONG RELATIONSHIP
... with the local program manager. He or she is more likely to have a bird's eye view of how the organization is progressing over time, and be better able to communicate with you, compared to others in the community. It's also important for you to give honest feedback to the manager so that they can make adjustments to the program over time to increase efficacy.
Working with someone or an organization with long-standing ties to a community is a must. For my projects, a larger organization has typically maintained those ties as they relate to the project. However, I typically stay in touch with individual community members I came to know on a more personal level.
LOOK INWARD
Sometimes, despite our best efforts to stay in touch with a local community, we simply lose touch. Maybe the organization is not as concerned with measuring impact or updating former volunteers, or they simply don't have the technology for frequent communication. If you find this to be the case, don't lose sight of another very important type of impact: personal growth.
The impact we have as volunteers is better measured when evaluating how we have changed since returning. Are you still worried about getting the newest and latest gadgets? Or are you worried about your fellow man? … Our impact on the world doesn't start or stop with a volunteer program. The impact is how it changes you as a person.
Volunteer impact refers to measurable change that occurs in a community as a result of service. In other words, it is the measure of the effectiveness of the individual volunteer and the organization through which he/she operates.
So think about what kind of an impact you want to have in advance and select a suitable program. Talk to the organization about their goals and methodology, and do your best to make long-lasting relationships on the ground. And be sure to celebrate your own progress along the way!