Tips for Getting Internships in Africa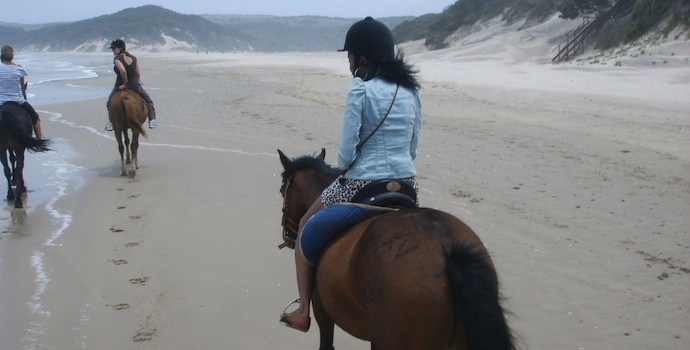 Photo Credit:
Greenheart Travel
Snagging an internship in Africa is not your typical summer gig – but then again, typical is overrated. Instead, it's an opportunity to gain experiences you can't get elsewhere. It's a job that combines the best aspects of adventure, work, travel, and all the complexities and self-growth that come with immersing yourself in a totally different culture. It means putting yourself in a new situation and discovering your potential.
However, the other side of chasing an unusual internship may be obvious but is definitely worth repeating: things just work differently in Africa. Given this, finding a stellar internship position on the continent takes some creative problem solving skills and, at times, ditching your usual job-hunting strategies.
So, how do you do it? Follow these tips! We've provided you with some information about the different types of internships offered in Africa and how to research these opportunities, as well as a bunch more specific tips to help you with your search.
Researching Internship Opportunities in Africa
When researching internships in Africa, you can either enlist a placement service like Global Routes or Projects Abroad or independently seek out a group, organization, company, NGO, or national park you want to intern with and apply directly. Using a placement service is good because they organize food and housing for interns and often include cultural or language training. It also assures you that you will have a support network of other interns and staff members from the moment you arrive to the moment you leave.
However, these services can be quite expensive and internships tend to be unpaid. If you decide not to go with a placement group, you are more likely to find a paid internship (or at least, not pay to intern), but you have to pay more attention to the quality of the organization you want to work with. Applying directly to an organization is best if you have a specific group you want to work with - like USAID or Arusha National Park - or prefer to travel solo rather than exploring your host country as part of a group.
Read reviews of internships in Africa
Common Types of Internships in Africa
The African continent draws a certain type of individual to pursue internships there. Whether you hope your life's work focuses on development projects or business, you are likely to find an internship avenue in Africa that best suits your professional and personal goals and interests.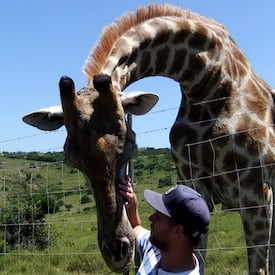 Photo Credit:
Greenheart Travel
Development and Non-Profit Organizations
NGOs and aid organizations have a high presence in Africa, particularly in Sub-Saharan Africa. If you are interested in international development or eventually working for a non-profit, Africa is rich in relevant internships with big names such as USAID, Red Cross, and the UN, but also smaller groups like Reach Out or Global Service Corps.
If you intern with an NGO or development organization, you will generally have a focus on one specific element of development, like health or agriculture, unless you work in administration.
Sustainable Agriculture
Internships in sustainable agriculture are not specific to any one region. They involve working with farmers to improve local farming techniques, developing strategies for food security and eco-friendly farming, research, and even teaching about basic nutrition.
Conservation
The type of conservation work interns end up doing in Africa depends highly on the region and the environment of the country, but you would be hard-pressed to find a stable African country that isn't crawling with environmental organizations and NGOs working in conservation.
If you are flexible about what sort of conservation work you are doing, choose a country that interests you. Otherwise, search for internships according to the type of work you want to do. For marine conservation, head to Madagascar, Mozambique, Seychelles, South Africa, or Cape Verde. For wildlife conservation, classic safari destinations like Kenya, Tanzania, Botswana, or Namibia are best. Interested in primates? Try Uganda, Rwanda, or Tanzania. Want to train and work as a safari guide? South Africa has a few programs.
Community Health
Advocating health awareness is a high priority for most African aid organizations and NGOs. For those with an actual medical or nursing background, you can find internships all across Africa as assistant nurses or working with local clinics.
However, there are just as many positions working to educate populations about critical issues such as HIV/AIDS, basic nutrition, and water sanitation. A medical or nursing background is not always necessary for education campaigns - this is a great route to consider if you are interested in advocating healthy practices but lack the qualifications necessary to work with clinics or in nursing.
Business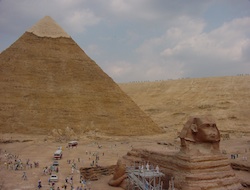 An internship with business in Africa can mean anything from small business development and micro-loans aimed at empowering women and rural communities to working with tourism and larger corporations. Wealthier countries like Egypt and South Africa have more opportunities in large corporations, but working at a local level is prevalent throughout the continent (where there is no conflict, of course).
Information Technology
Information technology internships, though at times similar to those in the West, more often involve teaching basic computer literacy, especially if the country is less developed. However, opportunities demanding a higher expertise in IT are also out there. These might include developing software, designing websites, or other out of the ordinary projects like create a system for rural hospitals to networks with cell phones. Finding these opportunities may take more work, as you will have to sift through a few computer literacy teaching positions. Nigeria, Ghana, South Africa, Kenya, and Rwanda are some of the more tech-savvy countries to consider.
Additional Tips to Find an Internship in Africa
Now that you have a better understanding of the types of internships available in Africa, you're ready to start your internship search. These tips will help you snag the perfect position
Narrow your focus by geographical area or focus.
Obviously, if you are thinking of interning in Africa, there is something drawing you to the continent. Hone in on these interests. If it's a specific country or region that has captured your imagination, but you are flexible on what field you want to intern in, start there. Maybe you rocked your French classes and want to improve your skills in Francophone West Africa. Maybe Islamic culture fascinates you and you'd prefer to find something in North Africa. If you are more dedicated to a particular issue, such as AIDS awareness, poverty, education, tourism, or environmental conservation, but flexible on where you go, start there. Of course, picking a country or region and a focus will help you narrow your search even further (like, say, marine conservation in Mozambique)
Network and foster new connections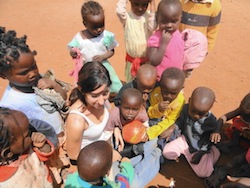 Photo Credit:
Greenheart Travel
It's not always about who you know when applying for an internship in Africa, but it certainly doesn't hurt. Reach out to people online who already live in the country you are interested in and ask if they've heard about any opportunities. Does your school have any study abroad programs in that particular country, or professors that have done research there? They may have connections as well. Getting someone to speak on your behalf could make the difference between scoring your dream internship and having your resume buried in someone's inbox
Utilize the presence of NGOs and international aid
In a continent with a high NGO presence, don't discount the phenomenal resource NGOs and other aid organizations can be for finding an internship – especially if you are interested in working with health, environment, education, poverty, youth development, or any other sort of humanitarian endeavor.
Even if you don't end up interning with an NGO or aid organization, it is part of their work to stay updated on issues in their country and field, and they usually document it online. If they aren't offering an internship, they may be able to point you towards a smaller, locally run group in their field that could make use of your talents. Either way, they're on the ground and already doing (and publishing) research that could help your search
Line up work before you go
While actually being on the ground and talking to fellow expats and locals working in your field of interest can get you a few leads that you might not have learned about via online searches and networking at home, it's best to arrange for an internship before you leave.
If you are trying to work with a company that is looking for a non-native intern, they'll have advertised online, and it's not in your best interest to take a position that could otherwise be filled by a local. If anything, securing your internship in advance is more time efficient and guarantees that you'll arrive with a support network already in place
Make sure your organization assists you with housing and offers support
Navigating language and cultural barriers alone can be tricky and it isn't necessarily something you want to add to the list of hassles when securing a place to live and other basic needs. Depending on where you are, finding a furnished room may not be just a matter of going on Craigslist – our usual 'social capital' is rendered moot -- and there may be other factors to consider that you are unaware of.
Interning in Africa is a job that combines the best aspects of adventure, work, travel, and all the complexities and self-growth that come with immersing yourself in a totally different culture.
Before accepting an internship, make sure that your organization either provides you with housing or help finding a place. If it's not explicit in the job description, ask.
Even beyond that, most organizations should be active in helping interns navigate their new host culture – whether it's making them aware of cultural taboos, warning them of common mistakes newcomers to the country make, or pointing them in the right direction of a language school, market, or cold beer – because how well you are able to function on a day to day basis reflects as much on them as it does on you.
Get an Edge
Interns returning from working in the developing world have a clear edge: they'll have gained tons of valuable professional experience and proved that they have unique assets that the competition may not. Interning in the developing world tells potential future employers that you have creative problem solving skills, are adaptable, can navigate your way outside your comfort zone, and can work with minimal resources.
While interning in Africa itself may be more of a rough-and-tumble challenge than other options, it is certainly an incredible opportunity to let yourself grow and get your creative juices flowing.
Photo Credits:
Greenheart Travel
and
Wikimedia
.