Language Schools
Tips on Learning Spanish Around the World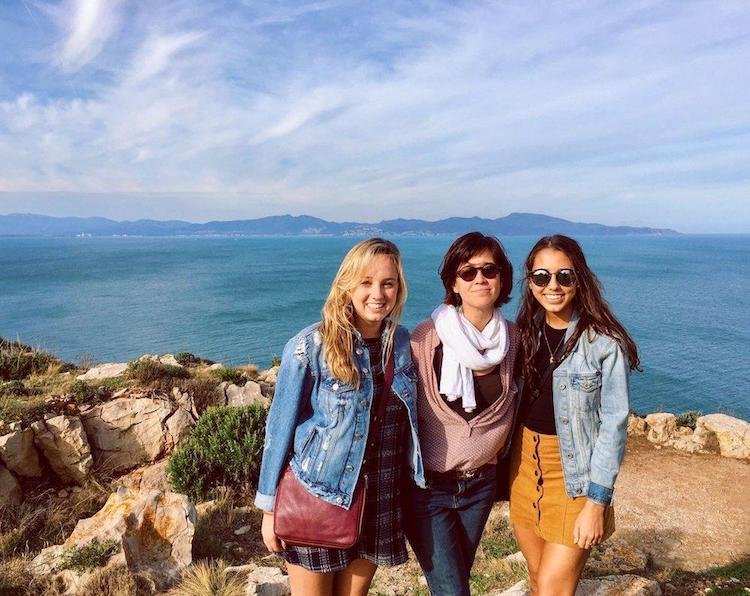 I studied Spanish from seventh grade through my sophomore year of college. By the end of those studies, I had aced an exam that covered two thousand vocabulary words, and I had read novels in Spanish and discussed them in class. I felt proficient and confident in my skills.
When I arrived in Madrid for my junior year abroad and was faced with the prospect of asking a regular person on the street where I could buy stamps for my postcards, my chest started thumping and my palms got sweaty. I stuttered my way through that first exchange.
By the time a couple of weeks had passed, my nerves had calmed and my language skills were improving every day. Looking back on my year in Spain, it was one of the best investments I have made in my learning, for the both language and the culture. There is nothing like immersion for truly learning a language.
There are more than 500 million Spanish speakers across the globe, making it the second most widely-spoken language in the world, one that opens many doors. As the official language of 20 countries, you might wonder how learning Spanish differs between each one. Here are a few cultural facts and linguistic idiosyncrasies that can help you choose a country in which to study Spanish.
Tips on Learning Spanish in Spain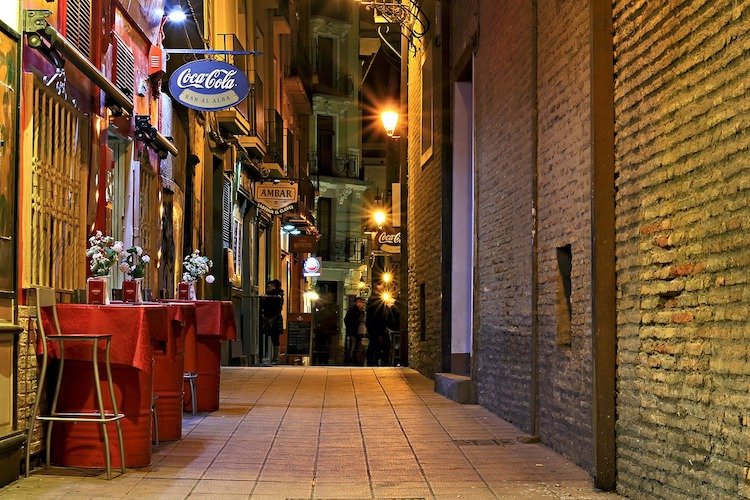 Spanish in Spain is as different from Latin American Spanish as British English is from American English. Spain are the only country that uses the informal plural vosotros (so you'll need get used to conjugating a verb with six pronouns instead of five), and Spaniards are notorious for speaking fast.
Spaniards also use the informal version of you (tú) much more frequently than Latin Americans. If you will subsequently be speaking Spanish in the Americas, using tú for almost everyone and vosotros for anyone at all will be habits to drop. Also unique is their famous lisp of all "c"s and "z"s (but never the "s"s).
Spaniards, especially in the big cities, love their nightlife. Restaurants fill up at 10 pm or later, and "late nights" can last until dawn. If you don't think you can make it until midnight for dinner, don't worry, as the best way to dine in Spain is at a tapas bar, grazing through garlic shrimp, garlic mushrooms, cured ham, and chunks of the egg and potato omelet known as tortilla.
A wonderful factor in your choice to study Spanish in Spain is the proximity to the rest of Europe. A language course in Spain can be a perfect starting point for a summer of exploring languages and cultures around Europe.
Tips on Learning Spanish in Argentina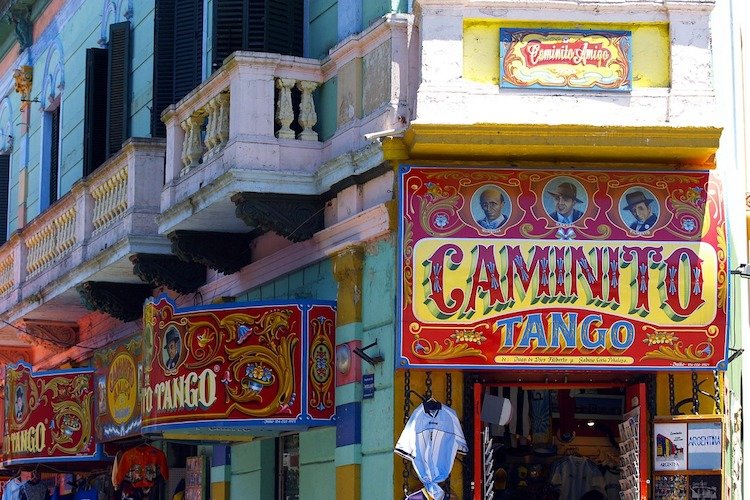 The accent of Argentinians is unmistakable: the "ll" that is pronounced as a "y" in other Spanish-speaking countries becomes a "zh" in Argentina, and the rhythm of speaking is distinctly Italian.
While Spanish colonizers left their language as a legacy, a significant wave of European immigration to Argentina from 1880 to 1920 brought the Italians and the unique sound of Spanish in the country. In 1914, one-fourth of the population of Buenos Aires was Italian-born, and an estimated 60% of Argentines today have Italian blood. Generally more fluent in their local Italian dialects than Italians, Italian-intonated Spanish became their common language.
Cuisine in Argentina is dominated by barbecued beef from the pampas, and Italian-style pastas such as ñoquis (gnocchi) and tallarines (tagliatelle). Like the Spaniards, the Argentinians love to eat late and enjoy their nightlife. And of course, there's tango.
Tips on Learning Spanish in the Andes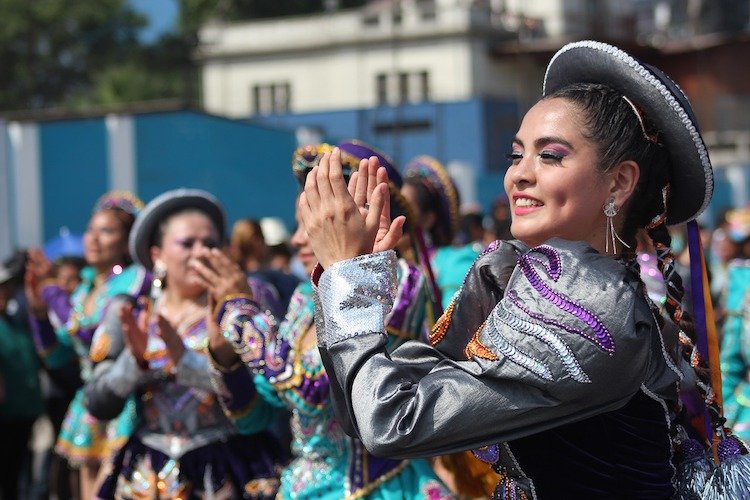 One reason to travel to the Andes (the mountain range running through Ecuador, Bolivia, and Peru) to learn Spanish is the relatively neutral accent. It can be easier to understand and pick up for foreigners looking to bolster their language skills.
Another compelling reason is the vibrant indigenous culture. Visiting the villages of the Ecuadorian Sierra, exploring the Inca ruins of Peru, or experiencing community-based tourism in Bolivia are all amazing ways to better understand the native culture of these countries. Adventure travel reigns in this region, from hiking in the Amazon jungle of Ecuador and Peru and the salt flats of Bolivia, to climbing the soaring mountain peaks and surfing the Pacific coast.
Tips on Learning Spanish in Central America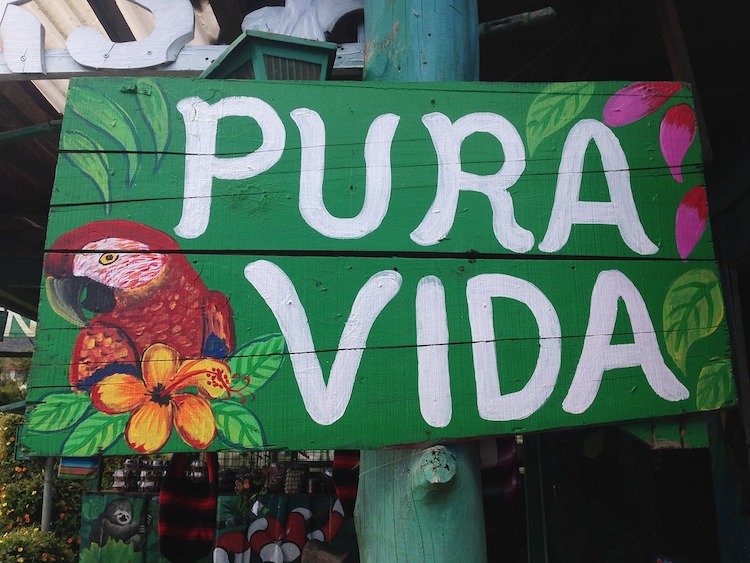 Tropical beaches and lush forests draw nature lovers to Panama and Costa Rica. The prevalent attitude in both these countries is summed up by the Costa Rican expression pura vida -- literally "pure life," and meaning essentially "life is wonderful, take it easy." Beach bums, these countries are where you want to head to study Spanish.
Farther north, both Granada, Nicaragua and Antigua, Guatemala are popular spots for studying Spanish. Both are charming colonial towns with pastel-painted buildings and Baroque cathedrals, and volcanoes nearby for adventurous exploring weekends. In Antigua, visitors will also find opportunities to get to know the indigenous cultures (roughly 40% of Guatemala's population is indigenous, compared to only 5% in Nicaragua). The carpets of colorful sawdust and somber processions that take place in Antigua during Holy Week draw thousands of visitors every year.
Food in this region is simple and hearty: rice and beans, fried eggs and plantains, and the other kind of tortillas: flatbreads made of wheat or corn.
A Word on Safety and Comfort while Learning Spanish Abroad
In Europe, the network of efficient public transportation and the population density can make for easier explorations from Spain compared to Latin America. There are, however, extensive bus systems across Latin America, just bear in mind that traveling at night is often considered unsafe, largely due to the risk of road accidents. Pickpockets are a real concern in many cities in Spain, while some cities in Latin America have high rates of violent crime.
By no means, however, does that mean you shouldn't visit. I have walked as a solo female in some of Latin America's most "dangerous" cities, and felt comfortable doing so. The key to safe travel anywhere is to be aware of your surroundings, minimize shows of wealth (leave your gold earrings at home and your iPhone in your pocket), and ask locals for advice on where to go and where to avoid.