Study Abroad
How to Find LGBTQIA+ Friendly Study Abroad Housing
Housing can play a huge role in your overall experience studying abroad. Read on for 10 strategies for finding LGBTQIA+ friendly housing, from a queer study abroad and international education program alum.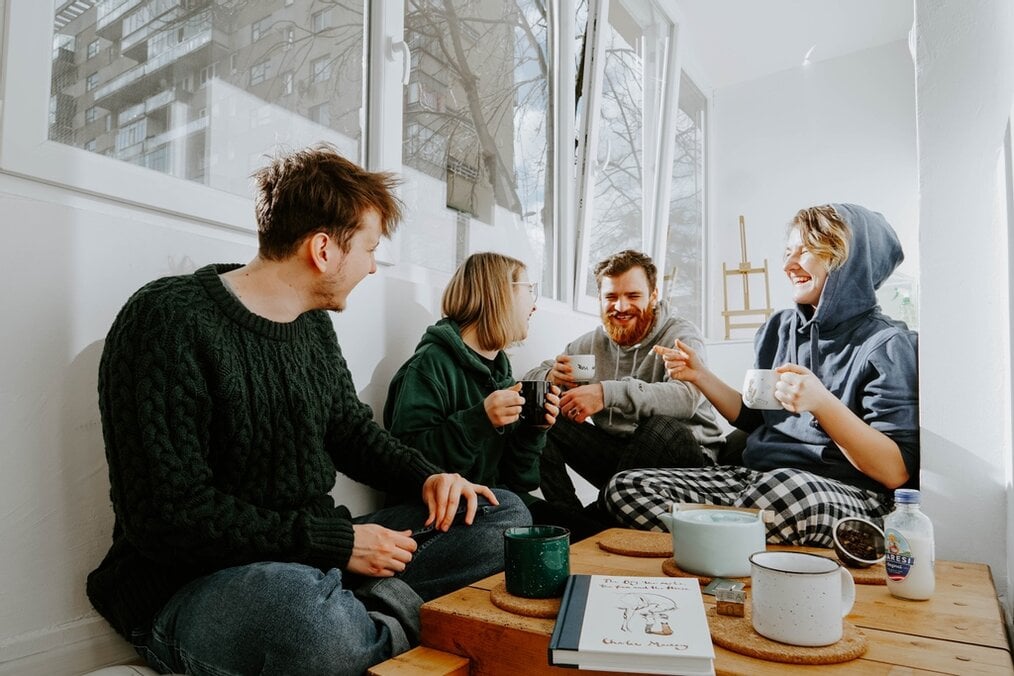 As a queer study abroad and international education program alum, I've had the best fortune when it's come to my housing situations. I've always housed with other queer students or people who are LGBTQIA+ friendly. Finding housing abroad with students with similar identities and values as my own greatly enriched my study abroad experience.
But, I understand how scary it must be to share an intimate living space with someone who doesn't accept or support who you are - or even worse, with someone who might act on prejudices against you because of your sexual orientation or gender identities. I've heard the stories.
I want to make sure that you don't have to go through the nightmare of being stuck with a homophobic or transphobic housing situation while studying abroad. That's why I spoke with abroad advisors Christopher Hanson and Mara Iverson, about the best tips on finding queer-friendly housing abroad.
5 Key Factors to Look for in LGBTQIA+ Friendly Housing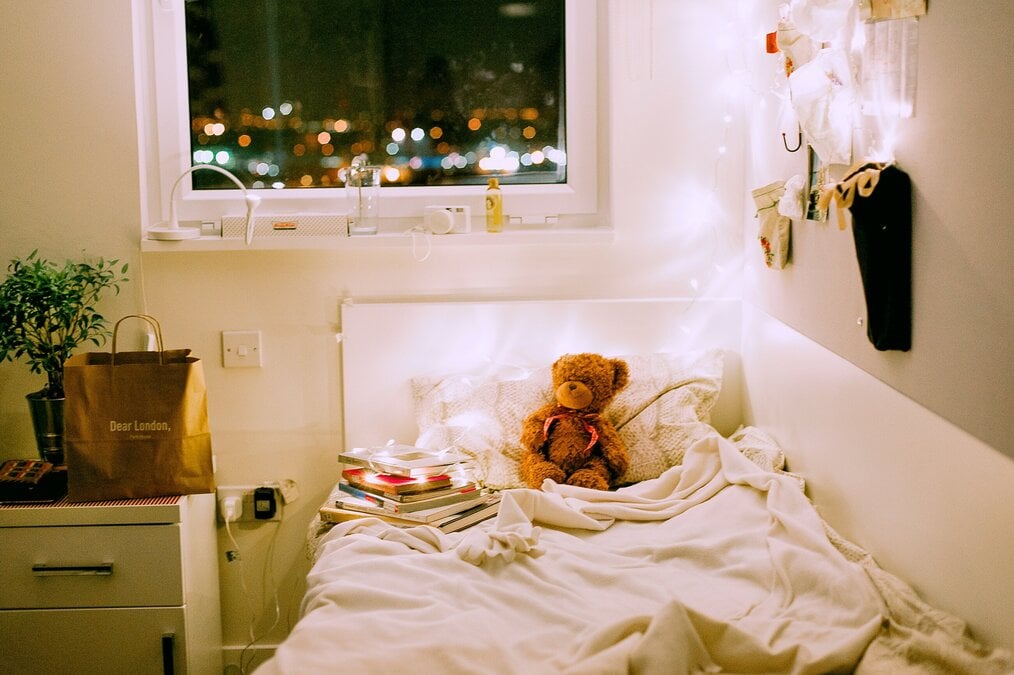 Do you want to live in a place that will let you be as rainbow flag-twirling, glitter-tossing as you please? Say that - say it early! Being transparent about what you need and what you would really like are key to helping you find the right [housing].
1. What kind of housing situation are you looking to live in?
First, you need to ask yourself: what kind of housing are you looking for? Do you want to live with a host family, live in a dorm-style setting, or find your own housing?
Which of these options are available to you on the program that you're interested in? In any of these housing situations, are you hoping to have a room to yourself or do you not mind sharing?
Third-party websites like Student.com allow you to set your preferences, in order to help you find the most suitable housing for your lifestyle. From amenities to room types, it's all up to you!
2. What kinds of roommates or housemates are you looking for?
After you decide on the kind of housing situation you've looking to live in, it's important to next consider what types of people you're willing to live with.
Are you looking to live with other international students, locals, families, or friends? Who you choose to house with can greatly set the tone for the kind of living experience you're going to have while abroad.
3. What are the types of people you're willing to live with?
Would you feel comfortable living with people of all sexual orientations and gender identities, or is there a certain sexual orientation or gender you prefer to live with that will make you feel most comfortable?
For many of you queer and genderqueer students, this might be the long way of asking yourself if you're comfortable with living with straight cis people (mostly men) or not.
Next, you have to consider the types of values you're willing to share a roof with. Would you be okay with living with someone who is conservative-minded in other aspects, even if they are queer or LGBTQIA+-friendly?
Pro-tip: even if someone claims to be LGBTQIA+-friendly, if they show prejudices in other areas of their values, they're likely not as friendly as they claim to be.
4. What is the bathroom situation you need to feel safe and comfortable?
This is a big question - especially for folks who are genderqueer or trans. Are you comfortable with sharing a shower with others? Or, do you need a bathroom to yourself (especially one with a lock that works)?
It's important to also keep in mind that in some countries, restrooms might not have locks, shower curtains, or readily available hot water, and you may require assistance in the case of an emergency while you're showering.
5. What location in your destination will you feel safe and comfortable living in as a queer person?
Would you feel safe enough living in any area, so long as the rent is cheap? Or is it important to you to live in a queer-friendly neighborhood, too? Most big cities have dedicated gayborhoods where you can feel safe and comfortable being out as yourself in public.
5 Tips for securing safe LGBTQIA+ study abroad housing
Students need to be honest and upfront about their intersecting identities, their concerns, and what type of housing they are hoping to engage with.
1. Connect with your program provider and/or on-site staff early about helping you secure safe housing
Before and/or as soon as you've been accepted into a study abroad program, reach out to your program provider or on-site support staff about housing inquiries. Let them know your situation - that you're an LGBTQIA+ student concerned about securing safe housing - and ask about whether or not they can assist you with finding that housing.
2. Answer your housing questionnaire honestly and candidly
Oftentimes, if your program provider is assigning you housing, they will offer you a housing questionnaire where they will ask you all about your preferences and needs.
While the questionnaire could ask some personal questions, it's important that you disclose any relevant needs and identities. And, be sure to answer all the questions honestly. Don't be afraid to ask for everything you need to feel safe!
3. Request to live with roommates or housemates who are queer and/or LGBTQIA+-friendly
You should most definitely request to live with other queer or LGBTQIA+-friendly folks, if you know that will make you feel most comfortable. This is especially true if you meet someone on your program who you know would be a good fit as a roommate because of their identities and values.
During one of my programs abroad, a fellow queer study abroad student (who didn't openly disclose their gender identity) requested to room with me because they felt safer around me than others on our program. If you meet somebody like that while abroad, don't be afraid to request them as your roommate and/or housemate!
4. Connect with safe LGBTQIA+ student locals
If your program provider is not assigning you to housing and you have to find it on your own, a great way to find safer housing could be to connect with other LGBTQIA+ students who are locals in your destination.
The key here is that they should be students, preferably those who are locals to the university that you will be studying with. These could be some of your most trustworthy sources. Unfortunately, it isn't always a great idea to trust people - LGBTQIA+ or not - who aren't affiliated with your program or university. You could run a lot of risk, especially as a queer person.
Ask your program provider or on-site staff if they can point you in the direction of LGBTQIA+ student resources that could assist you with finding safer housing that way.
5. Interview the people you're looking to share housing with
As much as the people who you are looking to live with want to make sure that you are a good candidate to rent to, it's equally important to also interview the people who are looking to rent out their space to you.
You can ask them about their thoughts around LGBTQIA+ people and politics and get a feel for them that way. Also, ask if you can speak to other people who have lived there before, too.
Remember, you don't have to disclose your identities to anyone who isn't affiliated with your study abroad program provider, especially in situations like this where it could possibly compromise your safety. Also, bring a friend to check out housing so that you don't have to go alone!
separator_solid
---
Best of luck on your study abroad adventure!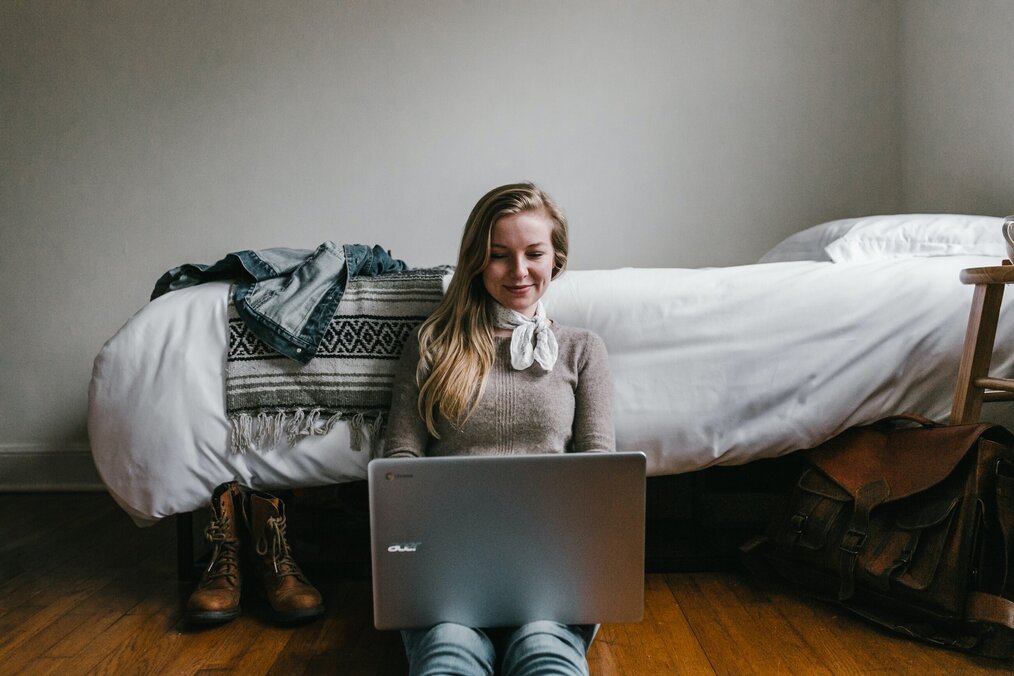 Since we've explored 10 strategies for finding safer housing as an LGBTQIA+ student abroad, I hope that you will take these tips and apply them to your own queer-friendly housing search.
Remember to reach out to your program provider early and always ask all of the questions you need answered in order to ensure that you have a safe and fun housing experience while studying abroad. Best of luck to you!