How to Make the Most of Your High School Abroad Experience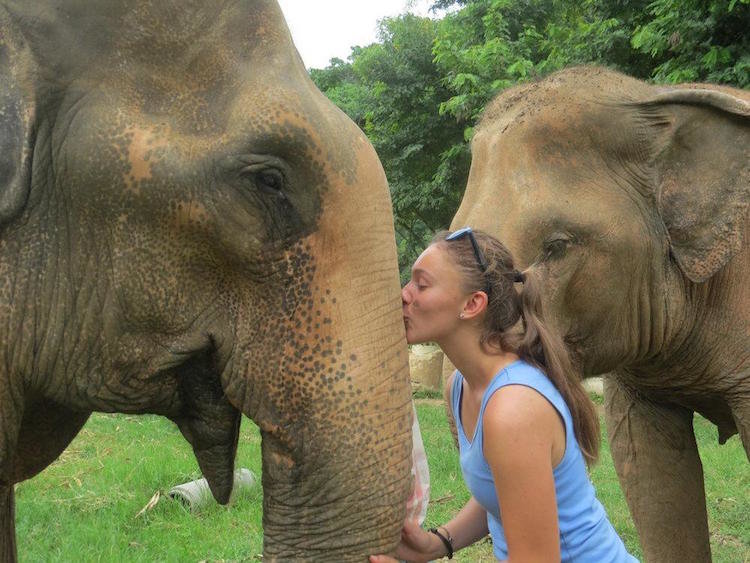 Photo by Amelia F., Loop Abroad Thailand Alum
It's been over a decade since I first set out for Zaragoza, Spain as a high school senior with School Year Abroad, which sends classes of American high school students to Spain, France, Italy, and China for a combination of American academics and cultural and language immersion.
My year abroad was life-changing. As a result, I took a gap year before returning for college, which wasn't on my radar at all until after the program. In the moment however, I didn't always appreciate everything about the experience. Here are six things to consider to make the most out of your high school study abroad:
Consider the Timing of Your Abroad Experience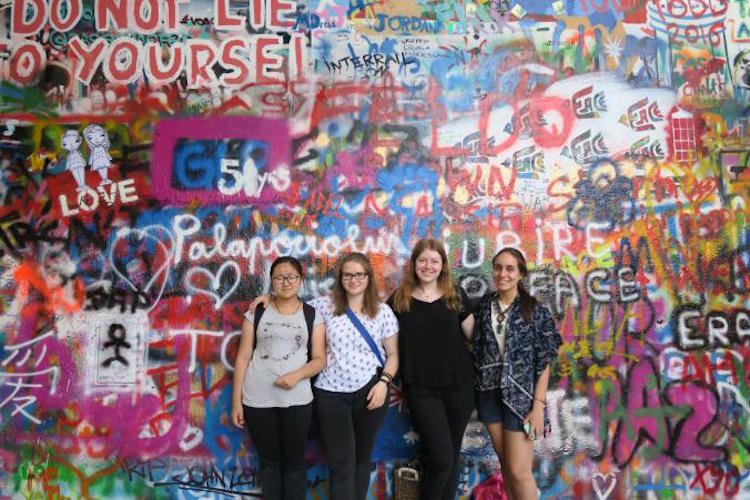 Photo by Asha R., CIEE Germany Alum
Most students that go abroad in high school go as either as juniors or seniors. In my program of approximately 60 American students, the majority were juniors. I chose my senior year because I had already taken my SATs and AP classes and exams, and I could focus more on the experience than worrying about my grades.
The trade-off was that while most of the junior students in my program were relaxing and enjoying evenings off, I was writing admission essays, sending in college applications, and waiting for acceptance or rejection letters from a foreign country. Understandably, this added another level of stress on the process.
Ultimately, we seniors felt that it was worth it; we couldn't imagine going back to the restrictive environment of American high school after having so much freedom abroad. Clearly, there are pros and cons of each option – and the option of going abroad for a shorter period, such as the summers, as well. Nonetheless, it's important to consider these factors when you decide the perfect timing for your abroad experience.
Keep a Language Pledge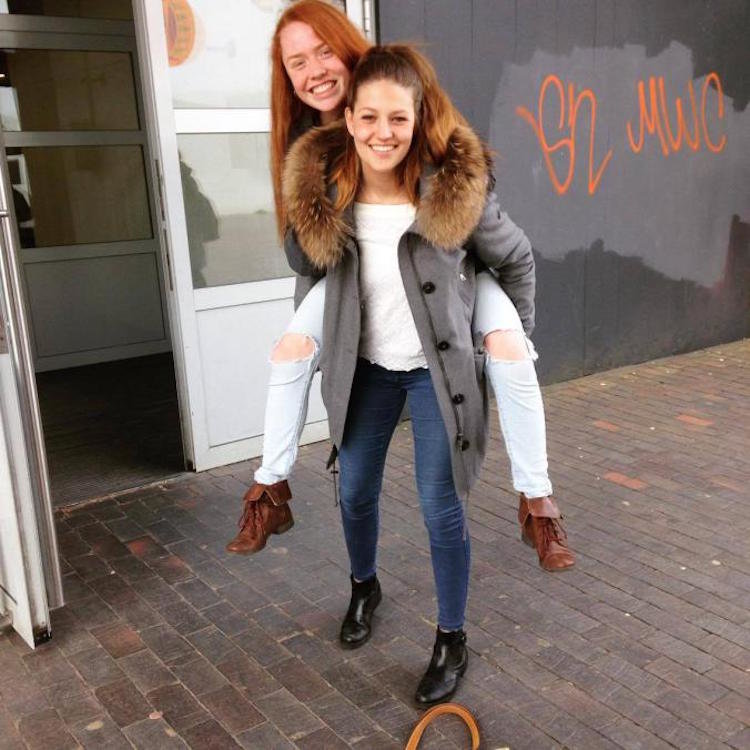 Photo by Rachel A., Greenheart Travel Germany Alum
At School Year Abroad, all students pledge to speak in the local language even with each other – though compliance is another story. Your program may not have a requirement like this, but you can (and should) make a personal pledge to truly immerse yourself in your host country, including the language.
My friends and I did our best to honor our commitment. Sure, it was embarrassing and slow to speak in broken Spanish when we could easily communicate in English, but speaking in the local language helped us to think in Spanish, an important element to achieving fluency and retaining the language long-term.
As a bonus our broken Spanish served as a useful icebreaker to Spaniards who overheard our conversations, appreciated our effort, and sometimes jumped into our conversation.
Embrace Everything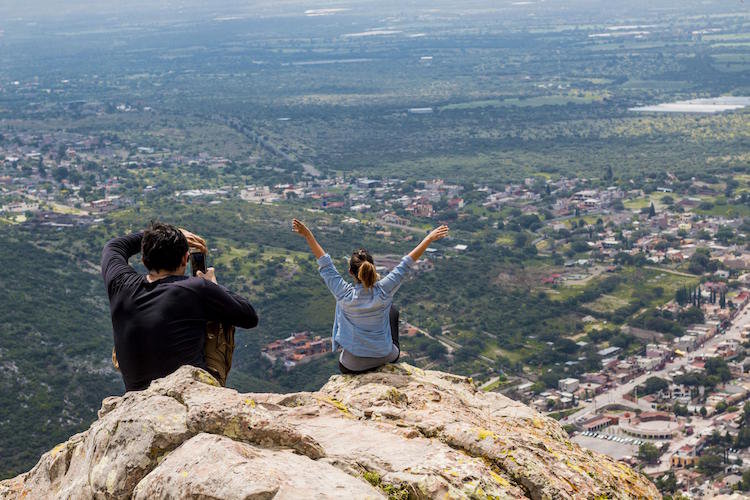 Photo by Jake W., SPI Study Abroad Mexico Alum
Your year, semester, or summer abroad is not the time for teenage apathy. This is a lesson that I learned the hard way, and only in retrospect by realizing how much I had missed out on.
In Spain, I embraced Spanish culture, but forwent many of the American traditions that our study abroad program put on to keep our ties to home, like the class ski trips, social nights, and even a student-organized prom.
In my eager desire to immerse myself in Spain, I forgot that Spanish cultural immersion was only part of the offering of my program in particular: the other half was to make lifelong friendships with my fellow Americans. But by pretending that I was too cool for school, I missed out on the social support network that many of my classmates built in Spain -- and continue to benefit from to this day, ten years later.
Choose Activities that Allow You to Meet New People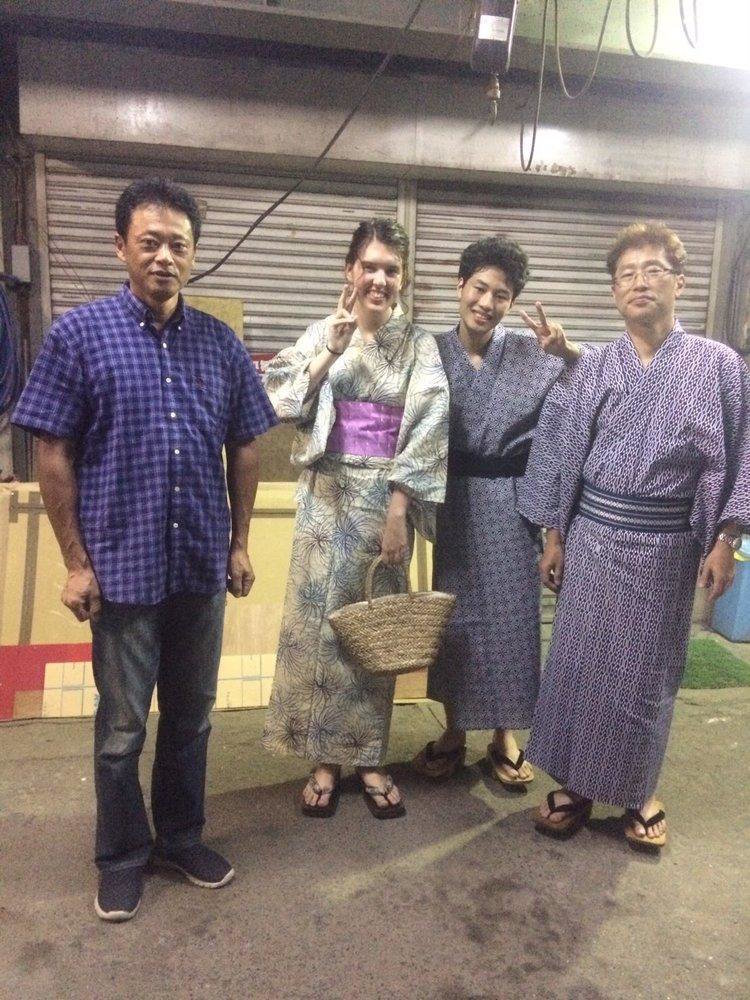 Photo by Mira R., YFU Japan Alum
In Spain, for the first time in high school, I became an athlete. I briefly joined a girls' soccer (or fútbol) team, because I had read that it was a good way to meet local friends. Unfortunately, my team was located 45 minutes and two bus transfers outside of the center of the city. When the commute inevitably became too unbearable, I turned to Capoeira, a Brazilian martial art that became my social community in Spain.
Capoeira was far from the academically focused extracurricular activities of my life in the U.S., which revolved around Model U.N., debate team, and class government. I knew that even if I could find local versions of these activities, I'd have difficulty feeling comfortable enough with my poor language skills to make friends. So, instead, I took the opportunity to try something completely new. In doing so, I challenged some of the pre-conceived notions about my own identity, discovering an athleticism that I've continued to appreciate into adulthood.
Realize That Even in a New Country, You're Still "You"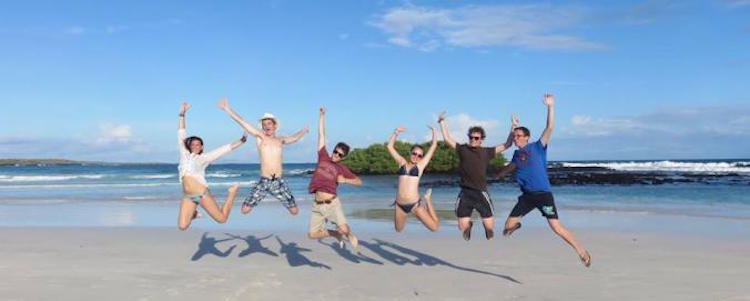 Photo by Elisa G., AFS Ecuador Alum
A year abroad in a new country is a great opportunity to push yourself outside of your comfort zone but, at the end of the day, changing your environment isn't automatically going to change you.
This is something that I certainly tried to do, even going so far as to go by a different name, "Lena" instead of "Eileen." I hoped that in adopting this new persona, I could become a bubblier, cooler, and more confident version of myself, and while I certainly grew in confidence (and other ways!), my expectations were not entirely realistic.
By the end of my year, I realized that I brought along the same insecurities, social anxieties, and family dynamics with me as unexpected baggage. Had I realized this earlier – and perhaps prepared for it -- I might have been better able to deal with problems that arose, rather than ignoring them in the hopes that they would just go away.
Be Patient With Yourself -- And Everyone Around You
Study abroad can be a life-changing experience, especially if you choose to go in high school.
For many friends and family members, studying abroad in high school seems "early." Most people assume study abroad means going during college, and your decision to jump out of your school and social community a little early may make people concerned or uncomfortable. Try sharing some resources about common study abroad misconceptions with your parents to assuage their concerns.
While you're gone, things will change too. Both you and the friends that you left behind have done a lot of growing while apart, and you may find it hard to connect again. But this is normal and part of the process. Be patient, manage your expectations if it feels like people don't "get" you, and give yourself and everyone else time to readjust and to share experiences. In the end, as I mentioned, studying abroad doesn't change you, so you'll still be able to find ways to connect and have wonderful memories from your experience abroad too.