Gap Year
Can You Manage Your Illness While Taking a Gap Year?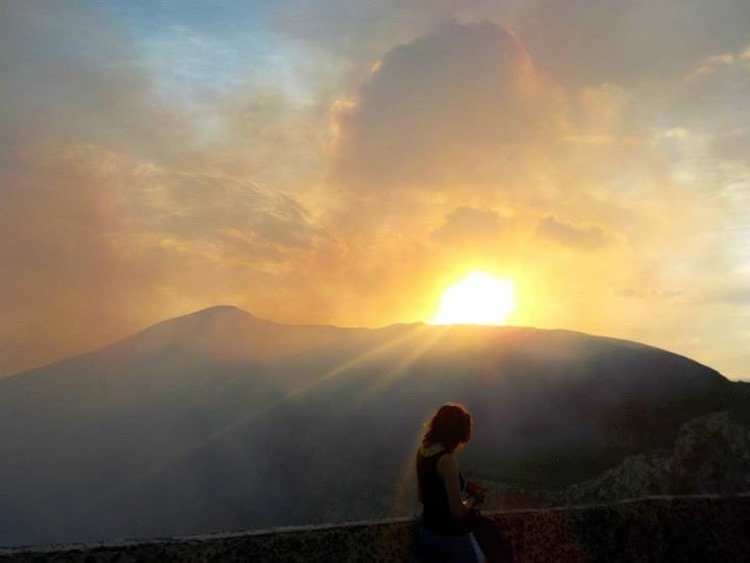 I am a traveler with lupus nephritis. This autoimmune disease is one of many chronic illnesses that prevent (or discourage) future travelers from seeing the world. From medications, treatments, and doctor appointments to the fear of flare-ups and hospitalization abroad, most people like me are understandably cautious about traveling with an illness.
But having lupus hasn't stopped me. While it was scary to consider at first and took a while to muster the courage to do, I am now able to maintain good health and wellness while traveling overseas long-term.
Things aren't always sunshine and high energy, I'll admit -- it's a learning process. So here's what I've learned about what is like to travel abroad with an illness:
Planning and Logistics Become a Priority When Traveling With a Chronic Illness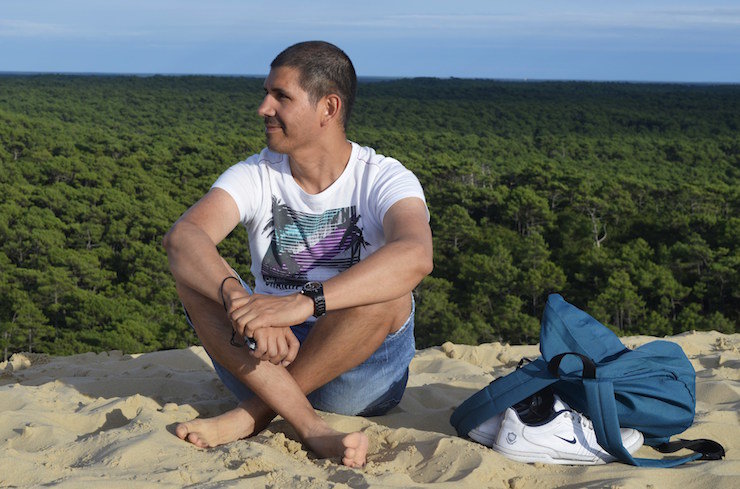 Wouldn't it be nice to just pack your bag and buy a one-way ticket to see the world? You'll eventually come back… after you find yourself, right? After you've studied and explored beyond your imagination and found your purpose in life.
Until reality sets in: you have a chronic illness.
That was my problem, at least. I wanted to do these things but knew spontaneous travel wasn't in the stars for me the same way it was for other travelers. A bit of preparation was required for this girl battling lupus nephritis.
I come from this conflicting place of having an event planning background (making me quite organized) and wanting to be a wild, free spirit. I've learned to walk the line between the two quite well when it comes to life and love, but illness -- that's another story.
While being wild and free can help me live a less stressed life, subsequently better managing my lupus, I've learned how to stay focused when it comes to being prepared for the "what-ifs" that shadow a traveler with illness.
Illness-related travel planning has become my reality. Here is how I plan:
Before going on a trip I make sure to research local hospitals (that preferably speak English) and their reviews.
I secure details about my condition transcribed in the upcoming destination's local language.
I also request recommendations from my doctor at home -- what should I do in the event of a flare-up? What similar (or conflicting) medications are used in the country I am visiting?
Besides being responsible about vaccinations, health, and safety (which every traveler should do anyway) traveling abroad with an illness requires me to arm myself with information about flare triggers, symptoms, and action plans.
It takes about 2-3 days to gather such research, which shouldn't terribly set back your "wild and free" plans, but will make all the difference if you happen to experience a flare up overseas.
Traveling Abroad With an Illness Might Create Paranoia if You Are Not Careful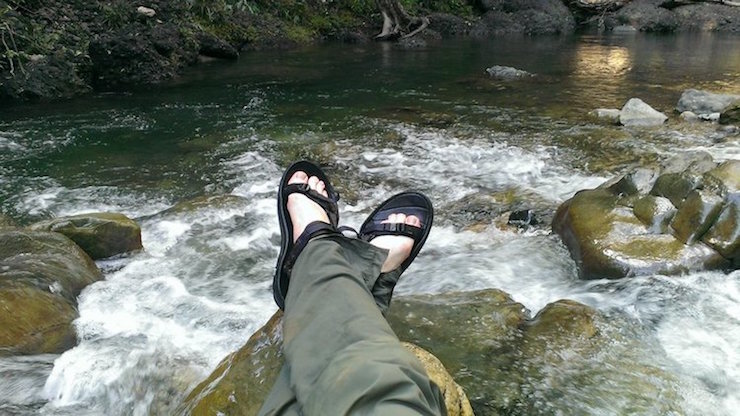 Paranoia is a big thing to watch out for when traveling. I'll admit, even with more than 30 countries visited and three years of back-to-back travel, it still happens to me.
Why? Because one of my biggest fears is that my lupus will flare up again (it often goes dormant for months or years) and I'll have to stop traveling for a while.
Travel, and the positive effects of traveling, has become so important to me that I am sometimes suspicious of even the slightest aches and pains when away from home.
I forget that travel itself is draining and tiring -- let alone with lupus. And for someone battling a chronic illness, that can feel like the end of the world.
My back hurts… "Uh, oh. A lupus flare."
I'm exhausted… "Oh, no. Should I go to the hospital?"
My joints ache after a long hike… "Now this pain must definitely be a flare".
I become hyper-aware of every feeling in my body. Every ache.
But while being aware of these lupus and/or travel-related symptoms can help someone traveling abroad with illness stay safe and healthy, it can also bring upon unnecessary stress. And one thing is for certain: stress is almost a guaranteed flare trigger.
To fight my paranoia I remind myself to view each symptom objectively and connect the dots.
For example, If my body is aching, is it because of a flare or the fact that I just hiked Patagonia for six days?
I can still keep a close eye on my aches -- in fact, it is highly recommended: if those pains last for longer than a week, it may be something more -- but such it shouldn't become my daily mantra.
To travel abroad with an illness without becoming paranoid requires a healthy mixture of care, observation, and reasonable deduction. We want to stay well while overseas, not overwhelmed with worry.
Having a Chronic Illness While Traveling Teaches You to Say "No"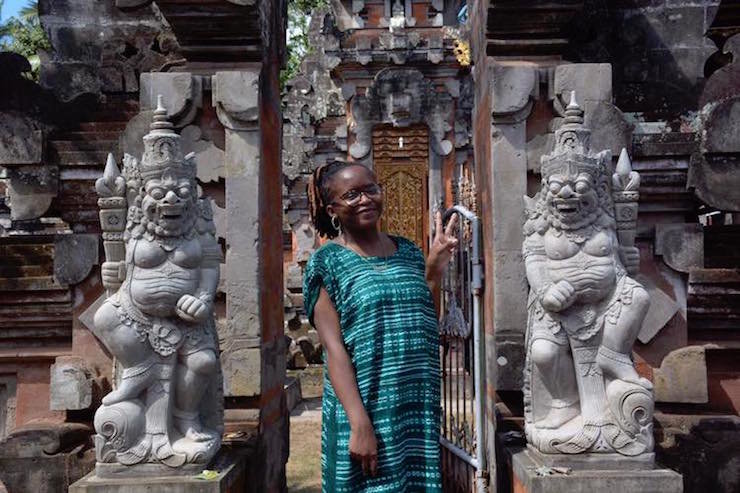 Saying "no" is difficult for some people -- especially when you've just arrived in a new place and want to see and do everything.
But you still have to take it easy.
Being mindful of the aforementioned paranoia doesn't magically eliminate your body's limitations. To say "yes" when your body is clearly opposing an activity will eventually ruin your trip.
Declining to join a raving hostel party, multi-day hike immediately after a grueling long trek, or excursion that increases sun exposure (detrimental for many people with chronic illness) is difficult.
Gaining new friends who curiously question your frequent naps and bottles of medicine in your bag might feel embarrassing.
Planning alternating "Off Days" into your travel itinerary in order to maintain your wellness can seem inconvenient.
But do you know what's even more frustrating and inconveniencing? An early end to your trip caused by overexertion. Sometimes we can't control exhaustion and flare-ups. But learning to say "No" can greatly reduce the chances.
When You Travel Abroad With an Illness, You'll Become an Inspiration to Others.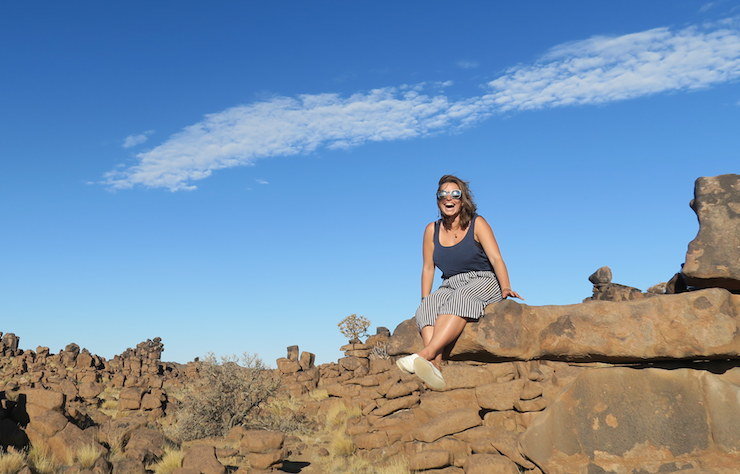 When I first started traveling, "inspiring" was not a word I would use to describe myself or journey.
I was still finding my way. Seeing what worked for my body and mind. Seeing what set me back. Weaning my way into travel: a two-week vacation initially, then two, three, four, and five-month trips to follow.
I was learning how to juggle my doctor appointments back home, medication prescription limitations, and travel style.
Yet somewhere along the way, my travel with illness became "inspiring" to others.
That feels even weird to write.
Once I started blogging and Instagramming my way around the world, sharing my story about how I prioritize wellness and manage my chronic illness in order to travel more, I began receiving the sweetest messages from an unexpected audience.
These notes and letters shared their struggles with illness and travel. Shared their fears. And yes, shared their ultimate leaps toward a life of exploration.
I wasn't promising a cure. I wasn't claiming to have the answers.
I just wrote honestly and vulnerably about my struggles and successes managing lupus while traveling and it happened to inspire others to become more diligent about having the travel conversation with their doctors.
What seemed like an impossible feat for them suddenly proved to be quite feasible -- and now they can inspire others with their journey.
Are You Thinking of Traveling Despite Your Illness?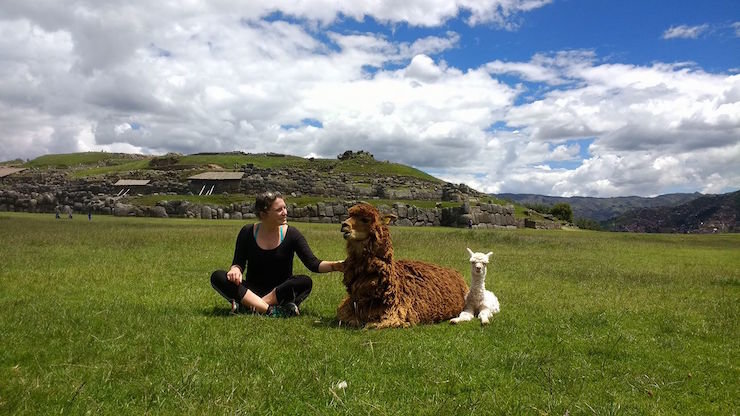 The truth is: traveling with an illness is more difficult for some than others. We aren't lumped into a group of "sick people" who either can or cannot travel.
It's not that simple.
It's complex, situational, and should be planned with your doctor the way you would plan your courses with a school advisor (except way more crucial). Your doctor is there to guide you toward the best ways to reach your goal so that you can achieve it in a healthy way.
In this case, your goal is travel. Yes, it'll require some extra planning and diligence to stay healthy. But illness shouldn't deter you from seeing the world.