The Most Creative Ways to Travel Green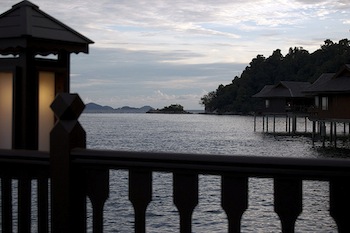 Green: the fourth shade of the rainbow; used to symbolize illness, envy or luck; the color of spring and new, exciting growth. The term "green travel" is thrown around pretty liberally these days, but we here took it literally – in four different ways. Why restrict yourself to the world's definition of green travel when the versatile color really means so much? Here we take a look at the best opulent, nature filled, environmentally friendly, and "lucky" destinations to seek out in the nearby future.
So without further ado, and to give you the greatest opportunity to take advantage of this month's overabundance of luck, here are a multitude of suggestions for various ways to plan (and interpret) your next green vacation!
The Most Luxurious De$tinations
We're talking dollar dollar bills, y'all. That's right – the green sparkling in front of your eyes is made of sweet, sweet piles of Benjamins – or at least it will be when you visit one of these spots -- the five nations with the highest GDP per capita in the world, according to Forbes. These places have plenty to offer the curious traveler – as long as you're willing to give your wallet a little more exercise than usual!
Countries with the Best Landscapes
The gleam of money and glitzy skyscrapers has no effect on you – the only green you see are the rolling fields of… somewhere. Never fear – there are numerous places for you to sink your toes into a lush meadow or elbow your way through thick jungle leaves and palm fronds. If your idea of a perfect vacation is getting as far away as possible from cities (and anywhere that takes credit cards), these getaways will be just what the doctor ordered.

The Most Environmentally Friendly Countries
Sure, forests are nice, but they're even better when you know they will be there in fifty years. Plenty of places advertise their green credentials, but covering a roof with leaves and offering drinking water from a nearby waterfall isn't enough to cut it anymore. Savvy travelers like you know that it takes real effort to enforce sustainable measures that ensure people can keep enjoying the world's natural beauty for generations to come.
Put your money where your mouth is and make a visit to one of these nations, which all ranked high on the 2012 Global Environmental Performance Index rankings, compiled by researchers at Yale University.

The Luckiest Countries
Do you carry a lucky charm? Do you avoid opening umbrellas inside? Do you make wishes only at 11:11? If you answered "yes" to any of these questions, these travel locales are for you. These countries are well-known for their (sometimes outlandish) superstitions and overt willingness to go the extra mile to even out their karma. Don't knock on wood juuust yet, but with a little travel luck, you'll be able to check out all of these countries throughout your lifetime!

Whether your green interests relate to your wallet or the ground under your feet, you can find a way to make this year the greenest travel one ever. For those of you who feel strongly about sustainable travel, be sure to look into the background of companies before believing their "green" claims. It's easy to make promises, but as we Muppet fans know, it isn't so easy being green. Still, there are tons of great, conscientious companies and places out there doing their best to keep the world as green as possible – you just have to find them.
So don't just stand there – pack up your wallet, your Keens or your Greenpeace t-shirt and get going. And may the luck of the Irish be with you!
Photo Credits: Megan Lee,
vicmonto
, and
wwarby