The 9 Most Remote Volunteer Opportunities Abroad
Looking for a break from routine? While you may have considered taking a different route to work or flipping on a new TV channel, we've got another suggestion for you: volunteering abroad! Though not for the faint of heart, volunteering abroad is a surefire method for "getting away from it all" - literally. Use your volunteer hiatus as a get away from civilization, urbanization, or modernization! Toss your Starbucks cups, proper hygiene, and smart phones aside and head instead to the backwoods to do a little good for the planet.
If you want to be the most hardcore out of all of your international volunteer buddies, consider participating in one of the most remote volunteer opportunities in the world. Read on for more of the hairy details and if you're feeling brave, sign up for one!
Stay in a Palestinian Cave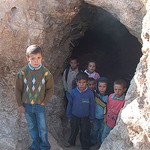 Support sustainability in Palestine with Love Volunteers' Permaculture program. Work on a site that's repurposing rubbish and resourcing energy to combat food and water shortages in the West Bank while taking a break from technology, and yes, a cave bedroom in the summer (with a dorm the rest of the year). Volunteers' tasks range from gardening, construction, and irrigation to cooking, cleaning, and passing on all they learn about permaculture.
Other volunteer projects in Palestine
Work in a Daycare in a Trash Dump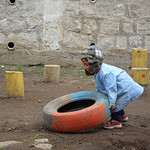 Okay, the children are not literally in a garbage dump, but they used to be. The "Daycare Center in Quito's Trash Dump" developed from a kid's club in the city's landfill before it was shut down and the dumping relocated. Volunteers will be caring for the children of garbage workers nearby, facilitating games, crafts, education, sanitation, and feeding. Lead-Adventures organizes home-stays and orientation and offers weekend tours of the historical city.
Other volunteer projects in Ecuador
Track Gorilla's in a West African Forest
Trek the Lebialem-Mone Forest recording apes' nesting, vocalization, feeding, and sightings with African Impact in Cameroon. You'll be aiding in the protection of one of the 25 most endangered species on earth and equipping the community with sustainability and conservation skills. Volunteers camp in the forest during treks but also have opportunities to work with the rural communities on environmental management, health, education, and female empowerment.
Other volunteer projects in Cameroon
Excavate Untouched Ruins in Your Backyard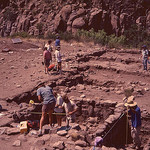 It may not be your backyard, but New Mexico is close enough. Join archeologists in uncovering prehistoric pueblo artifacts while staying in a tent with a sleeping bag and eating camp food. Your work will unveil 2,000 years of history and aid in educating professors, the government, and Native Americans alike…in addition to you. EarthWatch Institute provides training, lectures, and demonstrations in orientation. You'll get a history lesson and workout with all the hard work you're doing.
Other volunteer projects in the USA
Farm Fruit Trees in a Chinese Village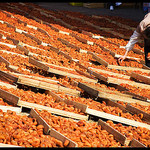 Volunteers with Cultural Embrace can move to Guangxi villages to farm, teach English, coach sports, assist orphanages, or aid conservation projects. You'll arrive equipped with language and cultural lessons and have at least two weeks of community service before trekking Chinese mountains or relaxing on the beach. Farm assistants cultivate fruit trees in the forest from October to December and can help clean and preserve the village environment as well.
Other volunteer projects in China
Coach Wheelchair Basketball in Moldova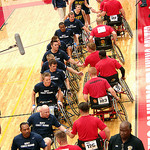 Projects Abroad's physical and occupational therapy programs split volunteers' time between hospitals in the city of Chisinau and disability centers in surrounding villages. Medical volunteers have the opportunity to assist with wheelchair basketball and tennis lessons in addition to instilling independence and self-esteem in patients through sessions outside the city. The experience includes a home-stay in a Moldovan village and weekend excursions.
Other volunteer projects in Moldova
Build Homes in Central America's Least Popular Country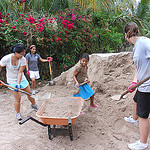 While tourists are avoiding El Salvador because of gang violence that avoids them, Habitat for Humanity is building hundreds of homes for the whole half of the population needing them. Volunteers can aid a number of projects from rebuilding homes destroyed by an earthquake 100 at a time to teaching families financial budgeting and saving skills. Habitat provides volunteer housing, ensures groups' safety, and offers both one- to two-week programs and multi-month volunteering.
Other volunteer projects in El Salvador
Milk Cows in Iceland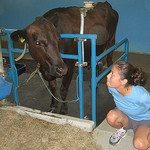 One of Volunteers for Peace's many projects in Iceland involves assisting on a cow and carrot farm in Myrdalshreppur, a borough on the south coast. Tasks range from cultivating carrots to cow milking and care. The community largely relies on agriculture and, like the locals, volunteers will cook their own food. The weather is unpredictable and you have to bring your own sleeping bag, but you'll have the opportunity to see volcanoes and glaciers off the farm!
Other volunteer projects in Iceland
Fight for Civil Rights in a Village in the Sky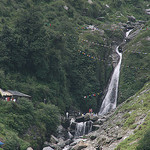 Cross-Cultural Solutions is supporting Lower Dharamsala's populous, a neighborhood normally void of international aid in India. Volunteers have the opportunity to educate children or further the work in women's rights here, all while wearing traditional garb. Explore this beautiful but remote village in the clouds, on a mountaintop and experience a new culture, customs, and traditions that would otherwise to be too tall to reach. This program is exclusively offered in the summer.
Other volunteer projects in India
From remote locations to technology-free projects, these volunteer opportunities will give you the break, calm, simplicity, or perspective you need whether for a week or a year abroad. Photo Credits:
btselem
,
OSUAbroad
,
safaripartners
,
dmscvan
,
patt.meeples
,
see wah
,
Official U.S. Navy Imagery
,
Babson College
,
pasta e broccoli
, and
dezbaa
.