11 Myths About Volunteering Abroad Debunked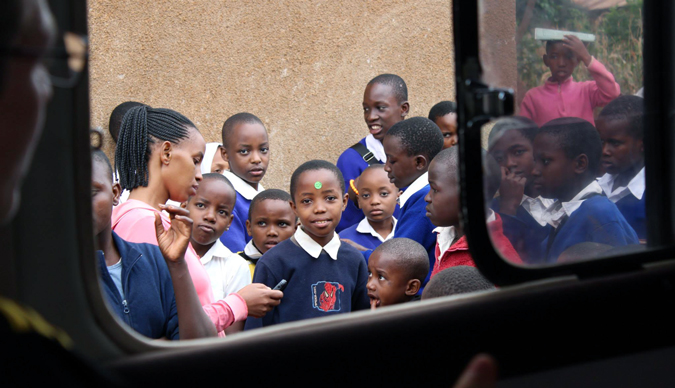 Even if you haven't volunteered abroad yet, you already have an idea of what the experience looks like. You'll live in a rustic village in Africa. You'll help build houses or latrines. You'll make friends with the locals. You'll make a large and lasting impact.
As a general rule, if you wouldn't be allowed to do a job or project at home, you shouldn't be allowed to do it abroad.
Though this could end up being true, this imagery is only a part of some people's experience. When I volunteered abroad, this isn't what my experience looked like. Now that I'm home and have had time to reflect on my time abroad, and answer all of my friends and family's well meaning questions, I realize there are some common misconceptions all of us had about what it means to volunteer abroad.
1. You Don't Need Qualifications to Volunteer Abroad
As a general rule, if you wouldn't be allowed to do a job or project at home, you shouldn't be allowed to do it abroad. For example, if you have absolutely no qualifications to teach then you shouldn't sign on to independently teach a class in Kenya for two weeks.
Of course, if you volunteer abroad for longer and get proper job training and assistance from your host organization, or are paired with a qualified professional as their assistant rather than the person in charge, this rule becomes less applicable.
The point is, if someone with absolutely no previous experience, education, or qualifications for a project comes in as a volunteer, then they could do more harm than good.
If you're not qualified, consider volunteering on a program that has an educational component to it (these types of projects are generally called service learning projects.)
2. If It's Not Non-profit, It's Not a Good Project
As Lauren Locke of African Conservation Experience mentioned, "we get asked all the time by potential volunteers if we're non-profit."
Thing is, getting a "yes" or "no" to that question isn't enough to judge whether or not it's a reputable program. Sometimes, volunteer projects need a for profit model. The communities they're helping need money to grow, and money to become sustainable and eventually stop relying on volunteers.
Likewise, not every non-profit company is making a positive impact or being responsibly run. This shouldn't be the one question that lets you determine if the project is responsible or impactful or not. Instead, you should be asking:
Where is the money going?
What are your long-term plans for sustainability?
How is the local community involved?
Non-profit or not, all of these questions are much better indicators of whether or not this organization is worth your time or not.
3. Just Being There Helps
Simply showing up, paying your fee, and spending a couple of weeks doing the bare minimum isn't enough to make an impact.
You also need to have a positive attitude, interact with your host community in a respectful and culturally sensitive manner, and get involved -- potentially in ways you weren't initially planning on doing.
4. All Volunteer Abroad Projects Are Making Positive Impacts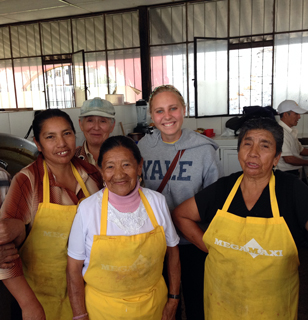 We'd all like to trust that every every volunteer or non-profit organization is completely honest and ethical. Unfortunately, that's not always the case. Not all volunteer projects are run responsibly, and not all are honest about their real intentions.
The rising popularity of voluntourism has sparked a growth in scam projects aimed at making money off of volunteers who want to make an impact abroad. For example, growing interest in volunteering with orphans has led to fake orphanages, which fill their buildings with non-orphaned children from nearby villages and invite volunteers to visit and donate to their cause.
Similarly, the popularity of volunteering with animals in Africa has led to some dishonest parks breeding lion cubs for the pure purpose of bringing in voluntourists to help rehabilitate the local lion populations -- even though lion populations aren't being threatened.
Make sure you read reviews carefully when choosing a project, talk to former volunteers and other organizations in that community, and do your research to make sure your volunteer project has all the traits of a responsible volunteer project.
5. Your Community Will Be Excited to Have You
Though some communities will certainly be excited to have you (especially those with previous experience with volunteers), not every community will be happy to host volunteers. Some simply don't understand what you're doing there, don't have any concept of what volunteering means. Others have had bad experiences with past volunteers and have assumed you'll be the same.
Don't get discouraged if this happens to you. If your community doesn't understand why you're there, talk to them. If they think you'll get drunk and be disrespectful like the past volunteers, go out of your way to distance yourself from those personalities.
Make an extra effort to get to know your host community, be hospitable to them (in whatever cultural form this takes), take interest in local religious projects. (Even if you're not religious, going to church in a highly Christian village is a respectful gesture.)
6. Volunteering Abroad Is Just for Recent College Grads
I can't tell you how many times I've heard someone say "I wish I had volunteered abroad after college!" Though it certainly is easier for recently graduated students, with no family or professional commitments to hold them back, to volunteer abroad, they're not the only ones doing so.
Lately, there have been growing options for high school students to volunteer abroad, providing them with essential service learning hours and leadership experiences. Just as many providers offer options for mid-career professionals -- usually through specialized projects that specifically need a volunteer with a specific professional skill set -- retirees, and families.
So, for every person out there who wishes they had volunteered abroad after college, I say, "it's not too late!"
7. You Don't Have to Treat Volunteering Abroad like a Job
After all, you're not getting paid, right? Wrong.
When you commit to fulfilling a responsibility, you need to follow through on it. Just because you aren't receiving a salary doesn't mean you can show up late, not show up at all, be unprepared, or wear inappropriate clothing.
Your organization is counting on you, so it's important to treat your volunteer project as you would a regular job.
8. You Know What the Community Needs
You may have an idea before you arrive about what your daily tasks should be, what goals you want to achieve, and how your experience will play out -- ditch that.
As a volunteer, you need to be open to serving the community however it needs to be served, and sometimes this does not match your preconceived ideas. It's best to be flexible and use your skills according to the community's needs.
9. Everyone Should Volunteer Abroad
If you're truly dedicated to volunteering abroad, you will find a project meet your goals and qualifications -- but that doesn't necessarily mean everyone should volunteer abroad.
If you don't have a positive attitude, willingness to take on challenges, or realistic expectations of your day to day responsibilities, you might want to reconsider how you go overseas.
Most importantly, make sure you're volunteering to help communities abroad, not just for personal gain (which is inevitable, honestly.)
10. You'll Live in the Middle of No Where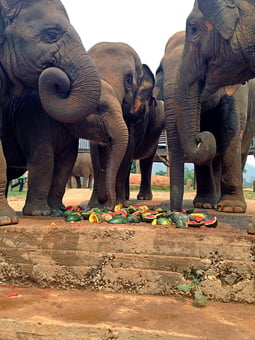 Yes, you certainly could end up living in a rural village with no running water or electricity, but there are varying levels of development between third-world countries, and even within them.
For example, if you're volunteering in Nairobi or Bangkok, you'll have access to all modern amenities that you would have back home. If you're in the middle of rural Costa Rica, you might spend your evenings watching TV with your host family.
Whatever your idea of what "living in the third-world" means, make room for another idea of what that could look like -- and don't assume that your local community has absolutely no pre-conceived notion of what the rest of the world (and specifically, the country you come from) looks like either. You may just have to tell your Senegalese host brother that no, all of America does not look like an Akon music video.
11. You'll Change the World
A former training director at Peace Corps once said, "often, the volunteers we see ending their service early are the ones who had unrealistically big ideas of how they would help their community, then got frustrated and left when it didn't happen."
Think about it -- even if you're staying for two years as a Peace Corps Volunteer, you probably won't make a huge and revolutionizing impact on your community. You need to stay realistic and recognize this.
Especially if you're only staying for a short term volunteer project, the extent of your impact might be a few English words taught, a couple of books gifted to your host family, or the impression of your host community you now carry back with you to your home.
And that is absolutely fine. Those small impacts are no less valuable just because they're small.
Misconceptions Debunked!
In the end, no two volunteer experiences are the same. Yours will be shaped by your attitude, your project, and your ability to choose a reputable and responsible project to work with.
But now that you've debunked these common misconceptions about volunteering abroad, you can embark on your adventure abroad with more realistic expectations and have a more fulfilling experience -- both for you and for your host community.
Photo Credits:
Sari Stein
,
Danielle Slowik
, and
Kirsten Iverson
.