Company News
The 2016 New Zealand Study Abroad Scholarship is Now Open!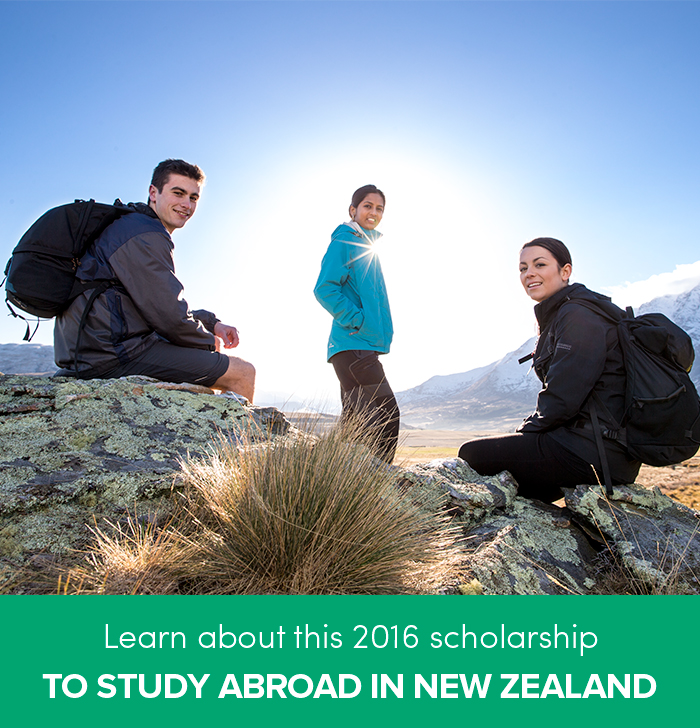 As college sessions start and study abroad fairs begin to pop up, something else exciting is happening that you may not yet know about. Go Overseas and Education New Zealand have partnered up to offer the chance to win a full-ride scholarship to study abroad in New Zealand for the third year in a row. The grand prize winner, along with several runner-up winners, will be awarded financial assistance to cover their semester abroad.
It also happens to be one of our favorite times of the year at Go Overseas and we love to spend it getting students excited not just about the scholarship, but also New Zealand -- an incredible destination that we honestly believe more students should consider.
If you've been a Go Overseas fan for awhile now, you may have followed us on last year's kiwi-filled adventure:
It's A Really Big Prize (Literally)
Or -- if you're really a long-time fan, you may have seen this incredible reaction from the 2014 winner, Emma, who we surprised on her campus with a giant check (lotto-ball style). I'm not trying to give anything away here or nothing, but this could be you *wink wink nudge nudge*:
It's a new year, but the rules and the prize remain more or less the same as they have for the past two years. Just to get you up to speed, though, you must be a currently enrolled student at an American university/college and below are more details on what the scholarship includes and how to enter:
The scholarship includes:
Full tuition up to $15,000 USD
Accommodation stipend
Round trip flights provided by STA travel
How to enter
Fill out the application form
Choose your top 3 study abroad programs
Submit a short essay telling us why you want to study abroad in New Zealand
Upload a creative photo
Start your scholarship application here.
Learn more about New Zealand and the New Zealand scholarship
If you want to get ahead of the crowd and get an inside peek on what the judges (us!) are looking for, below are a couple of resources to help you out:
Best of Luck!
Just about everyone on the Go Overseas team has studied abroad and we know first-hand how impactful this experience can be -- especially in a destination as adventurous, off-the-beaten-path, and academically challenging as New Zealand. At the end of the day, we're offering this scholarship because we want to give this incredible opportunity to a deserving student.
So grab yourself a basket of kiwis, a New Zealand flag, or whatever other New Zealander items you have laying around your house and submit your application. After all, what do you have to lose?
Apply for the New Zealand study abroad scholarship