Organic Farming Abroad: Experiencing a Greener World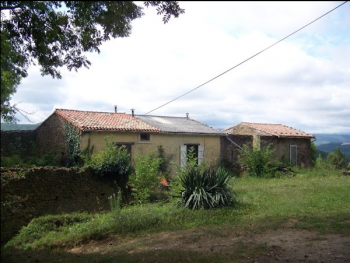 What you need to know:
Organic farms are an easy and cheap way to volunteer abroad
Great option to extend your stay after studying abroad
Volunteering on an organic farm can be stressful
Gardening, composting and organic living have become increasingly integral trends in a green-centric American lifestyle. Luckily, going abroad does not mean having to sacrifice well-tended values of sustainability, and can actually contribute to an increased understanding of a true organic lifestyle.
Organic Farming Abroad is the perfect opportunity towards cultural expansion for those who value green living... or for those who simply want to challenge themselves physically, mentally and culturally. Organic Farming Abroad gives foreigners the opportunity to see a new country without enrolling in coursework mandated by study abroad programs and without paying the often-hefty fees of other volunteer abroad programs.
Volunteers register at an Organic farming website, such as World Wide Opportunities on Organic Farms (or WWOOF); registering costs about $20 USD and gives volunteers access to an entire database of farmers from all over the world. Volunteers then send messages to farms and farmers that pique their interest, and after making a connection with a befitting farmer, details such as expectations, length of stay and living arrangements are all discussed thoroughly. Different farmers have varying expectations of the volunteers on their farms, but more often than not, no previous farming experience is required.
Then, voila! An overseas opportunity has been formed. Once on the farm, volunteers are expected to work about four to six hours per day doing various household or farm-oriented tasks. These tasks can range from herding cattle to tending flora to scooping donkey feces – hey, I never claimed it was all glamorous! In exchange for the volunteer's work, the farmers will provide the volunteer with housing and meals.
Generally, the only expenses will be a registration fee for whichever organic farm program you choose to go through (typically about $20 USD), plus the cost of travel to the destination.
A personal experience
Carrie Rumancik, a recent college graduate living in Chicago, was 21 years-old when she worked on an organic farm during the summer of 2009, after her study abroad program in France ended. Rumancik used WWOOF to find a farming arrangement on the Courtezaire farm in Aude, in the foothills of the Pyrenees Mountains in southern France.
"[WWOOFing] was a huge growing experience for me. It was difficult at times, but I learned so much about myself, the area I was staying at and the people I interacted with," Rumancik said about her organic farming experience. "I don't think the emotional experience is necessarily common in WWOOFing but I'm glad it happened in my case."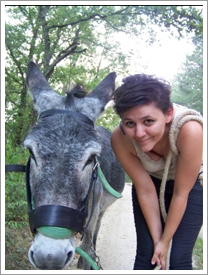 Rumancik found that an integral part of the success of her organic farming experience was finding a family that coincided with her expectations. One of the farmers she worked with would drive the volunteers into the town in the evening, so that each volunteer had the opportunity to become saturated with the culture of the surrounding community. And while Carrie may have been in France, the farmers she stayed with were actually Dutch and African, so her organic farming experience was multi-cultural.
The farmers in Aude also consistently had other volunteers or visitors on the farm's premises, so because of the level of social interaction that an organic farming volunteer might expect, it is important to discuss with potential farmers how many people will populate the premises during your stay.
Harsh realities
When exploring Organic Farming Abroad, it is important to gauge expectations. Rumancik admitted that throughout her organic farming experience she faced many hardships, including cultural miscommunications in the planning stages, misguided expectations once on the farm, and even a bout of hay fever. Volunteers should not expect luxury; in Rumancik's case, she was housed in a toilet-less camper out on the farm, a short hike away from any outhouses. Most organic farming experiences also require pre-sunrise wake up calls each day, and some farmers ask volunteers to prepare their own meals.
No matter the hardships, however, Rumancik concedes that organic farming was an enriching experience that she not only loved, but would absolutely do again.
It was unimaginatively beautiful. Working in a foreign country – or maybe just working on a farm in general – made me so much more aware of my body and it reminded me how incredibly alive I am.
Ready? Explore volunteer programs.