Study Abroad
Photo Apps and Tips You Need to Know for Study Abroad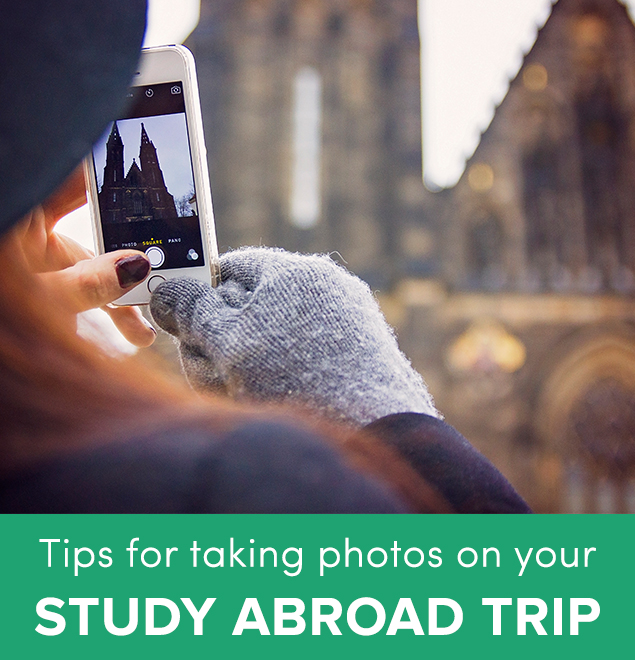 If you're considering studying abroad, chances are good you're also considering buying a new camera. You really don't have to. As much as it seems like you need a great camera, it can be a costly and at times cumbersome addition to your study abroad packing list. Chances are, you probably already have a great camera.
In fact, modern phones handle shadows better, they're often faster at focusing, and you can store, edit, and share all your work from the device you shot it on.
Why should you believe me? I'm a professional photographer. I've taken pictures with $50,000 Hasselblads and edited footage from Ari Alexas, (the kind of cameras they shot The Avengers with). I got my degree in taking pictures, and cut my teeth helping friends on film sets. If you take nothing else from this post, take this: The best camera is the one you have with you. Especially now that the one you have on your phone is likely a better camera than any big professional rig you could buy.
So I'm not saying this just to be cute. I'm saying it to save your trip. These are my go-to smartphone photography tips to help you on your study abroad trip.
Why Should I Stick with Taking Photos on My Smartphone?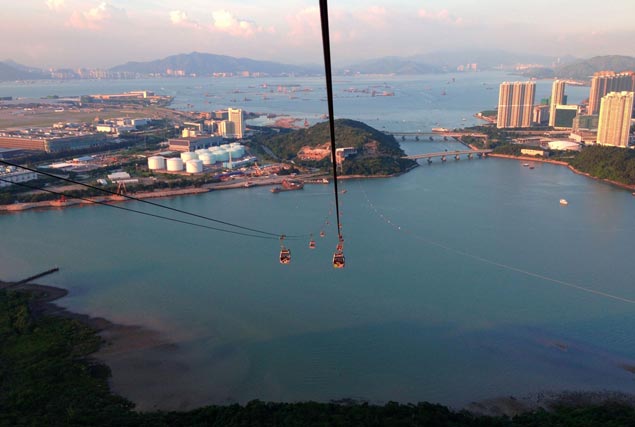 I shoot most of my pictures, even when I'm traveling, on an iPhone. Your phone  --  whether iPhone or Samsung or LG -- any smartphone really will not only work great, it's probably better than any big camera you'd end up buying, especially considering the learning curve it takes to use one properly.
The thing about professional cameras is that to get insanely good pictures out of them, you have to know a ton about how they operate. You need color calibrated monitors and professional software. If you buy a camera with interchangeable lenses just to shoot in auto mode, it'll look okay, but it won't be any better than your phone.
In fact, modern phones handle shadows better, they're often faster at focusing, and you can store, edit, and share all your work from the device you shot it on. On top of that, there are some incredible apps out there that will take your photo game to the next level  --  for free!
For everything except super low light pictures (think night shots or sunrise) and motion shots, phones work better. And even in low light, phones still come pretty close. Take a look at the following two shots, one taken on an iPhone 5 and one taken on a 100-megapixel camera as an example: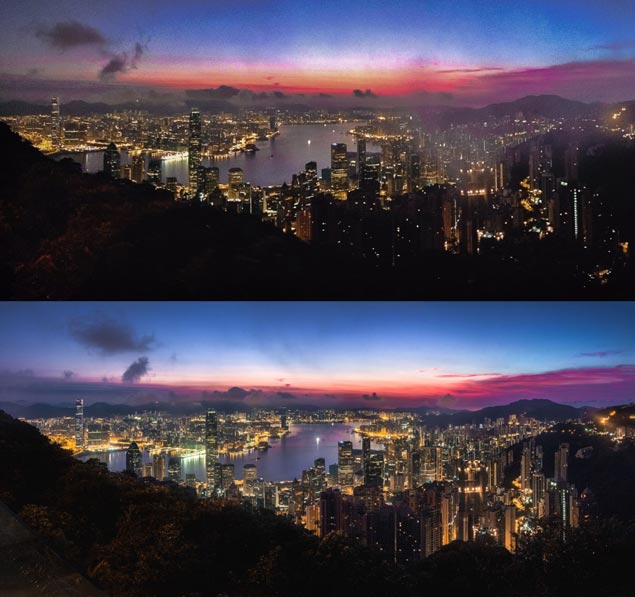 Every picture in the rest of this article was taken on an iPhone.
Whether for photos or videos, iPhone and their android counterparts take downright amazing pictures now. Aesthetically and technically, there's really no good reason to buy a point and shoot, or even a legit DSLR with all the lenses.
So the rest of this post is going to focus on how to get outstanding pictures with your phone, and what apps you can use to explore your phone's full potential.
Quick Tips for Taking Better Shots on Your Smartphone
Here's what you can focus on now that you're free to forget about equipment and work on making better images:
Shoot at sunrise or sunset when you can. Light is everything in photography, and this will make all the difference no matter what you're shooting.
Play with composition. Be purposeful about finding interesting foreground and background elements.
Practice taking candid pictures of your friends. Look for big windows to get awesome portrait lighting.
For motion shots, take bursts (hold down the "shoot" button) then choose the best one from the set.
Play around with a tripod. The GorillaPod stand for phones is small, portable, and will help you get stable videos and shots.
App Suggestion for Taking Great Photos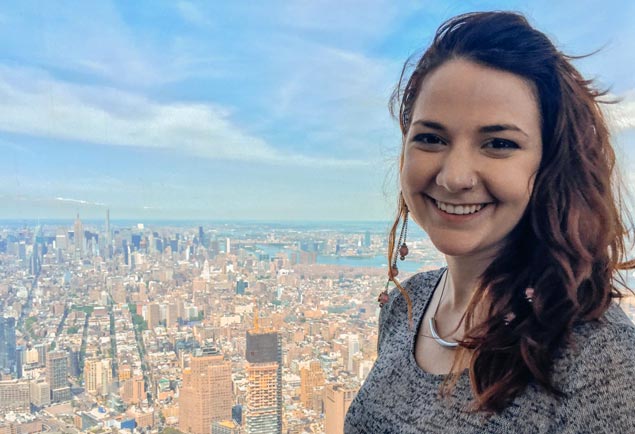 For portraits, landscapes, panoramas, time-lapses and just about everything else, the iPhone built-in camera app rocks. Even in dark or shaky situations, it automatically takes 4 pictures and then uses the least blurry one. It just takes good pictures all the time without requiring you to think about it— leaving you free to focus on making your friends smile and finding an interesting composition.
So never hesitate to use the iPhone camera app. I can't speak for Android. I've heard the Samsung camera app is great, but haven't heard much other than that. I've never used Android.
If you really want to rock at portraits --  no matter what camera you're using -- all you have to do is shoot until you get a picture you think will work, then tell your subject you got a great one. Tell them they look awesome, and then as they smile and laugh take another one.
The picture you take when they're genuinely smiling as they react to your comment is going to be the best of the whole bunch.
Apps for Making Stunning Videos
Most phones shoot awesome video. Some even shoot 4k video now, which is basically IMAX-resolution footage. There's no reason not to capture your most precious moments with your phone's built in video app. Here are some video app suggestions that will help you:

Horizon
Horizon is a kind of silly concept that turns out to be surprisingly useful if you're running-and-gunning making videos. It uses your phone's internal sensors to keep the picture level at all times.

Hyperlapse
Hyperlapse is made by the folks at Instagram. It lets you make super-stable hand-held timelapse videos (videos that condense a long amount of time into a short amount of time). It can be a fun way to capture scenes from trains, planes, or a city transforming over the course of an hour.
Apps for Sharing Your Photos and Videos
When you want to share an experience with friends, there are a few apps that let you send even more than a typical picture. These are my favorites.

https://seene.co/
Seene lets you easily capture entire 3D scenes. You can pan and zoom around, and the social community is really supportive and welcoming. It's basically Instagram, but in 3D, and you can finally zoom in on a photo.

Hipstamatic
Hipstamatic was released just before Instagram back in the day. For a long time, it seemed like it was going to grow to be the coolest editing and photo filtering app on smartphones.
Obviously, that's not how things went, but I still like Hipstamatic for creative expression. Lately, I use it when I want to take very stylized pictures of a specific event or trip. It's great for street photography and shooting from the hip. If you like having your pictures look amazing and unique without ever having to "edit" them, Hipstamatic is the perfect app for you.

My biggest tip for using Hipstamatic is to try putting things in the foreground. Play around with different compositions until you stumble into something you love.

360
360 is the app I get asked about more than any other. It does amazing things. 360 lets you share immersive worlds other people can explore on their devices.
When you're surrounded by awesomeness and you're not sure what to take a picture of, this is the app you're looking for.
Apps for Taking Selfies
Selfies are suddenly very important. These apps will help you take your best selfies.

Close-Up
Close-Up will remind you to take selfies throughout your day. Afterwards, you can create cool selfie timlapeses or GIFs to share with your friends back home.
Frontback
Frontback is another Instagram wannabe, but with a crazy twist: shoot with both front and back cameras at once. It's awesome for social situations — when you're sitting across from someone on a plane, train, bus, at a table, or on a roller-coaster. Frontback is the app you want.
Apps for Photo Editing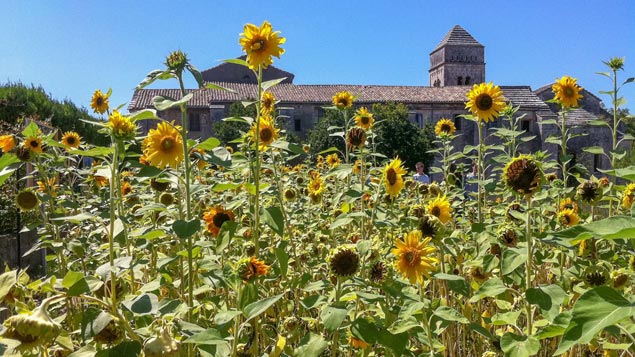 As I already mentioned, almost anything you could want to do to a picture can be done right on your phone. While you can accomplish some basic editing in the camera / photo apps that come with your phone, there are a couple of others you can download to really take your photo editing to the next level.

Lightroom & Enlight
Lightroom is the gold standard for pro photo editing. Just recently the mobile app was updated with all the same controls as the desktop app.
If you're not into Lightroom or don't have an adobe account, Enlight does almost just as much, and is much cheaper.

Facetune
Facetune can help you to accomlish all the things you'd otherwise use photoshop for. Remove things from pictures, move things around, adjust lighting, colorscale, and more.

Afterlight
This app has been the standard for mobile photo editing for a long while. It's not as capable as Lightroom or Enlight or Facetune, but it'll do just about everything you want for most photos.
One Last Tip: Take Lots of Photos!
Above all, don't stop taking pictures! The real gems will show up when you take plenty of pictures. Hopefully you have plenty of storage in your phone so you have space to play around.
Now that you're okay with taking pictures with the camera you've been carrying with you every day, it should be an easy transition to start taking pictures in spontaneous moments while you're traveling — no need to weigh yourself down with equipment. Go explore!
Explore more resources for studying abroad or browse study abroad programs.
Photo Credit: Steve Moraco and
Took a pic
Disclaimer: We have paid relationships with some of the companies linked to within this article.