Planning Your Gap Year Route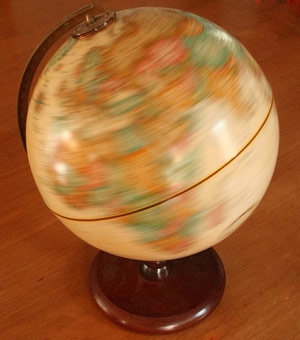 So you're doing it! You're taking the plunge and heading off for a gap year. Making the decision to go on an epic adventure and life-changing trip like this is just the first step. Now the fun really begins – planning that RTW route, figuring out where you're going to go and what you're going to do.
When you're at this very early stage of the game, you probably have a lot of assumptions about what you're going to be able to accomplish on this trip. When we first decided to take a year off to travel, we (wrongly) assumed that we'd be able to go everywhere. Up until that point, the longest trip we ever took was a three-week backpacking trip through Europe, so the thought of traveling for an entire year straight had us dreaming of visiting all seven continents.
A few realizations
So I'm just going to go ahead and stop you right now. I'm not trying to discourage, but if you have never traveled long-term before, then there are a few things you need to realize. First, you simply can't go everywhere you will want to go – it's impossible. The world is a massive place, and even if you try to hit all the destinations you want, you will be exhausted quickly. At times you are going to need to move slowly, settle down for a few, and just relax and rest. A year-long gap year trip is not one big, long vacation. You're going to want to repeat this – A year-long gap year trip is not one big, long vacation.
Now that we have that out of the way, let's get to the fun part of planning your trip...
The Pillars
Whenever I talk with someone about round the world trip routes, I always mention what I like to call "the pillars" of the trip. It's a pretty simple concept, and it's one that I feel is crucial to planning that route.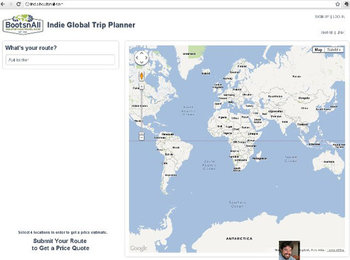 Now that you know that you won't be able to go everywhere you want, it's time to start prioritizing. Dream big at this stage of the game – get out a piece of paper and start writing down the places you've always wanted to visit and things you've always wanted to do. If part of your gap year involves volunteering at an orphanage, write it down. If you've always dreamed of seeing Antarctica, write it down. Want to hike the Inca Trail to Machu Picchu? Write it down.
After you write down all the things you really want to do, think long and hard about them. You may have five, ten, or twenty different items on your list? If you have a lot, it's probably going to be necessary to whittle them down a bit. Really think long and hard about what your "must-see's" are – the destinations and experiences that are simply non-negotiable.
Planning the route
Once you have your stops down to a manageable number, the route should hopefully start falling into place. When we planned our year-long RTW trip, we had five "pillars" – Machu Picchu, Iguazu Falls, hiking in Patagonia, Angkor Wat, and the Taj Mahal. Those were the five destinations that we simply didn't want to miss. Because three were in South America, one in SE Asia, and one in India, that became the backbone of our route.
From there, it was all a matter of planning around things like weather, high and low season, and flight prices. Since we were going to be hiking a lot in South America, we thought it would be a good idea to be there during optimal weather conditions. It's next to impossible to visit every region during a big trip like this during the best weather conditions, so don't beat yourself up trying to fit a round peg into a square hole. Just realize that you will have to take some risks. We ended up in Southeast Asia during the rainy season, but rainy season in this region typically means rain for an hour or so every day with nice weather the rest of the time.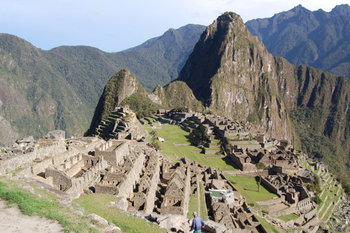 You never know what's going to happen when it comes to weather, so you just have to do your homework and realize that you may get caught in bad weather from time to time, regardless of the season.
Once you get a rough route in mind, it's time to start checking out flights. You can check RTW flights and see if you can find a good deal that fits with your needs, or you can choose to buy one-way flights to keep your itinerary open and give you more flexibility.
Planning a route around the world, especially if this is your first time doing so, can be a challenging endeavor, but remember that this is supposed to be fun. Don't get too hung up on trying to create the "perfect" itinerary because that honestly doesn't exist.
Do you have any tips for planning a gap-year trip? Comment below to share your expertise.