5 Secrets to Scoring Student Airfare Discounts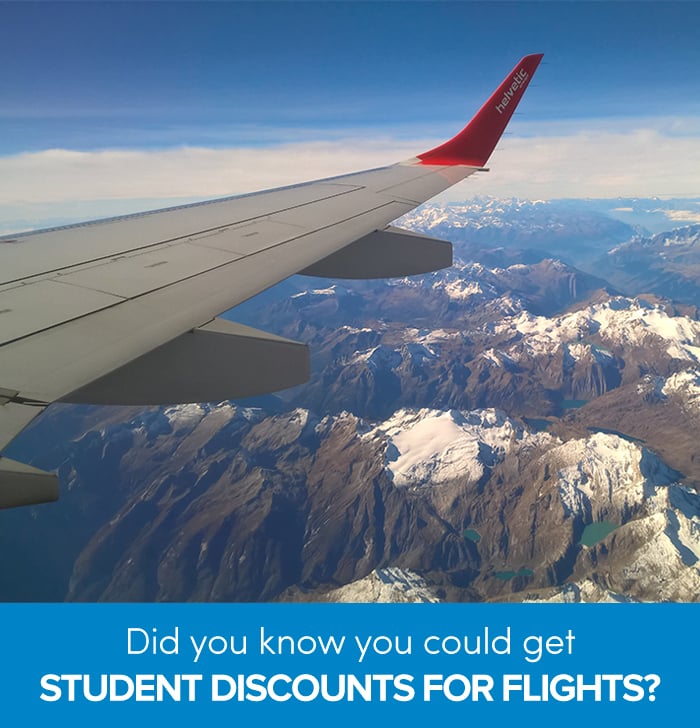 There's an anonymous quote that goes, "if traveling were free, you'd never see me again."
While it would be beyond amazing if this were the case, the unfortunate reality is that some amount of money is required to travel. As a traveler on a budget, you can skimp on comfort in a number of ways such as staying in a shared room in a hostel, shopping at a local supermarket for meals, or taking a local bus instead of a taxi to cut costs. However, there's one cost that is seemingly fixed at high price -- airfare.
And, since most overseas destinations are impossible to reach without boarding an airplane, airfare is one cost you have to pony up before your overseas dreams can even start.
As soon as you know you will be traveling abroad or even just have an inkling that you may be going overseas, start looking at flights. The prices will rise before you know it.
As a student, you are the envy of every post-grad traveler, because students are often eligible for special airline discounts. You heard us right -- being a student has many perks, one being that you can save money on travel. While airfare will be a major cost no matter what you do, following a few simple tips will help you score the best student discounts and put more savings in your pocket.
General Tips for Scoring Cheap Flights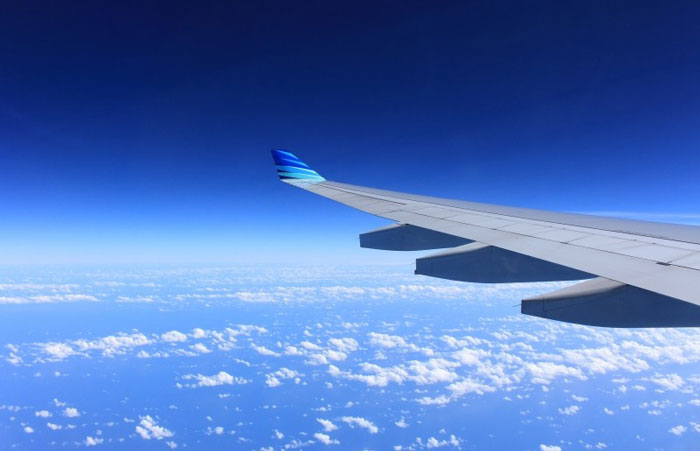 First of all, give yourself as much time as possible to purchase your tickets. You may be able to find last minute deals, but most of the time, planning ahead can save you money.
Research shows that airfare prices typically rise significantly starting at thirteen days before your departure. Studies also indicate that the ideal booking window for international flights is between 111 and 27 days before departure.
The time you purchase tickets can also impact price. For what it's worth, an Expedia study states that the best time to buy tickets is on Tuesdays at 12 p.m. PST.
Make sure you also shop around and consult multiple booking platforms to ensure you get the best price. As soon as you know you will be traveling abroad or even just have an inkling that you may be going overseas, start to look into prices. Check on a few different days at a few different times so that when you see a good price, you'll know it. Set price alerts if you're using a site, like Kayak, that allows it.
1. Use Student Booking Sites to Find Student Airfare Discounts
As a student, you aren't alone in the quest to find cheap tickets, and companies know that. But did you know that there are booking sites that are dedicated just to you?
One example is STA Travel, the world's largest travel company for students and young people. Founded in 1971, STA Travel has long been connecting students with discounts on flights. They also offer student discount cards that can help you save elsewhere in your travels, such as in museums and hostels.
Another example is StudentUniverse, which negotiates lower prices for students on flights with 75 airlines. They also specialize in more competitive one-way fares and discounts even during peak travel dates/seasons, which is reassuring when you may not know how long your adventures overseas may be. They currently are running special deal where you can save $20 on their already discounted fares with the promo code NEWFOR20.
Plus, you don't actually have to be a student to book on these flights - not all require student verification. The flights that do require student verification are for students 18-26 for both STA Travel StudentUniverse.
2. Book on an Airline That Has Student Airfare Pricing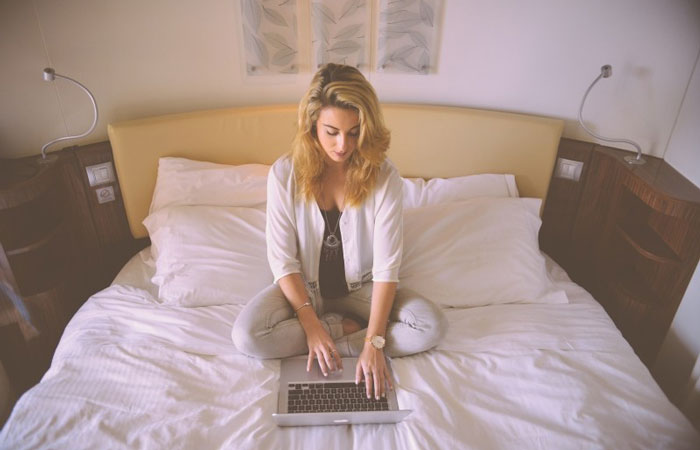 Even airlines are in on the mission to get you to travel. Several airlines offer special rates for students when you book directly through them.
For example, the Study in Ireland program with Aer Lingus invites students studying abroad in Ireland to take advantage of special airfares and a free date change on their return flight. This way you can stay longer (in case you fall in love with Guinness and rolling green hills) or come home early (if homesickness gets the best of you). The Aer Lingus program also opens these fares to friends or family who may want to piggy back on your adventure and go with you.
Lufthansa has a similar program, GenerationFly, that guarantees student travelers get the lowest student fares possible on flights to Europe. The program is open to travelers age 12 to 25 who are enrolled in a public school, college, or university.
3. Cover Your Costs with a Scholarship
There are lots of study abroad scholarships out there that can help you cover costs of housing, books, and yes, airfare to your international destination.
We've teamed up with Education New Zealand to offer an annual, full-tuition scholarship ($15,000 USD) for one well-deserving U.S. student to study among the Kiwis for a semester, along with free roundtrip airfare from STA Travel. We also offer a biannual $500 scholarship to study, intern, or volunteer abroad in the location of your choice. Winners can use the money to apply to any part of their trip -- including airfare.
Interested in studying in Africa, Asia, Central America, Eastern Europe or another region critical to US interests? The National Security Education program offers scholarships of up to $20,000.
Fullbright Travel Grants pay round trip travel expenses for select study abroad programs in Europe.
Want a more robust list? Read this article featuring 62 study abroad grants and scholarships.
4. Use Miles from a Student Credit Card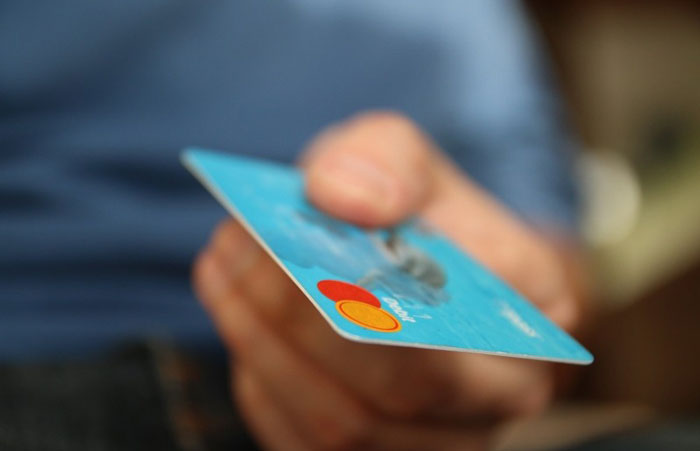 As a student, chances are you're just beginning to build your credit as you start to take on the responsibility of making more major purchases on your own. Many credit cards offer reward programs that convert your purchases to points and let you use these points to cash on rewards, including airline miles.
Of course, getting a credit card isn't a decision you want to take lightly. It is best to limit the number of credit cards you have in your name to one or two and pay off your balance in full each month. Failure to do so will not only incur more interest but also can damage your credit score.
However, used responsibly, student credit cards can help you build your credit history as you take advantage of lower interest rates and awards like airline miles.
Most major airlines, including Delta, United, and Southwest Airlines, have credit cards of their own. Chase, Capital One, Discover, and American Express also allow you to convert rewards to airline miles.
5. Follow in the Footsteps of the Professionals
These tips aren't necessarily limited to students out there, but there's a lot we all can learn from following in the footsteps of the professionals -- travel hack professionals, that is.
Put the internet to work for you. Sign up for email alerts from your favorite airlines or for specific routes on websites like Kayak, Expedia, and Orbitz, so that you can be alerted directly when a great deal is available.
Don't limit yourself to one airline either; sometimes it can be cheaper to fly to your chosen destination via two legs on separate carriers. Other times, it can be cheaper to book two separate one-way flights on separate carriers.
Travel packages that include other amenities like hotels and rental cars can also sometimes bring the cost of flights down. Of course, these packages tend to be more useful for short-term travel rather than a semester abroad, but this can be a good option for summer or winter break programs.
Still need somewhere to go? Discover study abroad and gap year programs.