Volunteer Abroad
Service Learning Abroad: Learning While Volunteering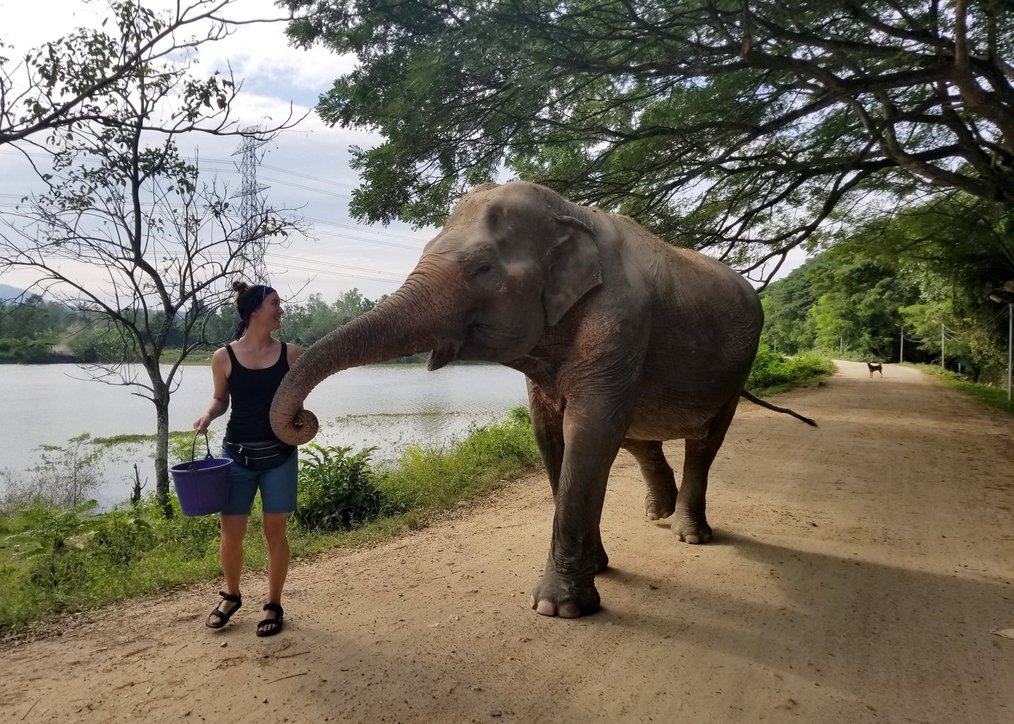 What you need to know:
Service learning programs combine the benefits of studying and volunteering abroad
Service learning programs are a great way to enhance your academic studies
These programs will be of interest to students looking to enter aid and development programs
Over the few years, I've had the pleasure of working with educators and proponents of service-learning programs. At its very core, service-learning combines education with community service - students take on a volunteer or civic engagement project and then reflect on their experience in a classroom setting.
It's an incredibly versatile endeavor; projects may be completed from kindergarten to college and beyond, and at home or overseas. For this post, I'll focus on service-learning abroad.
About Service-Learning
Service-learning overseas can be described as a cross between study abroad and international volunteer service.
Through study abroad, you enroll in courses for credit in another country. While you certainly may pursue volunteer or other community oriented activities while studying abroad, service isn't quite the focus. Volunteering abroad goes the opposite direction - while you'll gain valuable insight into a new community, or develop new skills and connections, the main goal isn't always education.
Service-learning, then, is sort of a combination of the two. Individuals undertake community service projects, and then reflect on their experiences in a classroom setting. Class time is used to identify key issues in the community project, delineate how to tackle these issues, and follow up on progress, both from the students' and from the community's perspective.
It's important to note that some study abroad programs do incorporate service-learning, and community volunteering may be completed for class credit. Again, service-learning is very adaptable to a number of situations and settings. Feel free to share your service learning experience as well!
Service-Learning Programs
To better explain service-learning, I've included three sample programs below. These organizations place students with local, community based groups to assist with business operations, project development, and research. Throughout the placements, students meet regularly for further training and reflection on their own and the project's progress and development.
Amizade
In partnership with West Virginia University, Amizade, offers worldwide service-learning projects for college students seeking academic credit for their work. Programs are available in Africa, North America, and South America, with focuses on conflict resolution, healthcare, international development, marketing, politics, public policy, and sustainable community development.
Project example: Students will travel to Jamaica in summer 2011 to study sustainable development in rural areas. Along with the Association of Clubs, service-learners will study reports and other important readings on cross-cultural communication, sustainable development, and international service, all within the context of their Jamaican placement. Within the community, students will undertake assignments such as tutoring local youth, assisting with construction programs, and planning the development of a park.
International Service Learning Alliance
International Service Learning Alliance (ISLA) offers internship programs for college students, career professionals, and retirees. Project focuses include business and community development, education, healthcare, natural resources and environment, and youth leadership. Programs last from nine weeks to one year, with placements in Africa, Asia, Europe, and South America.
Project example: ISLA is offering a service-learning trip to Peru, where students will study and work with organizational partners Village Earth and the Shipibo Nation. Placement will be in the Ucayali region of the central Peruvian Amazon, where service-learners will "assist communities with their worthy endeavors, promote cross-cultural understanding, and encourage reflection and evaluation of the experience."
International Partnership for Service-Learning and Leadership
International Partnership for Service-Learning and Leadership (IPSL) has unique programs that mix academic work with community service to give students total cultural immersion. IPSL's programs are offered in 10 countries around the world, specifically designed for undergraduate and grad students to get the most out of their study abroad experience.
Project example: One popular IPSL service learning program takes place in the Galapagos & Ecuador. Students can choose to study the environment and conservation or the government and environment. The community service portion of the trip focuses on wildlife and environmental conservation as well. While completing this academic course and volunteer project, students live with a local family and have the experience of a lifetime!
More service-learning opportunities