Study Abroad
From Kenya to Morocco: How One Woman Studied Abroad & Stayed Abroad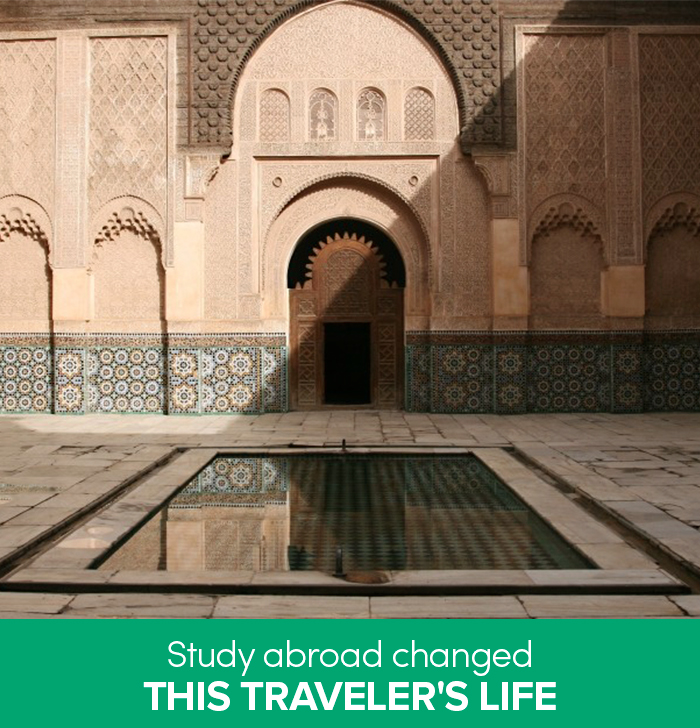 If studying abroad has only reinforced your desire to spend the rest of your life overseas, you might be wondering what's the best way to turn that experience and interest into a post-college career move.
The harsh truth is, there isn't one right way to do this -- in fact, almost everyone who has worked abroad will tell you that their career path was the result of some strange combination of accidental luck and that cliche miracle of being in the right place at the right time. But just because there's no one established route to a career abroad doesn't mean you can't learn from others who have managed to keep their international ambitious alive long after graduation.
This is the second in our series of profiles offering perspective from real live study abroad alumni who have found ways to turn their semester overseas into a career path.
This time around, we headed to Morocco to talk to global health professional and experienced Africa traveler Lana about falling in love with Kenya, the challenges of dealing with impatient Americans, and why you should always search for flights in incognito mode.
Lana, tell us about yourself: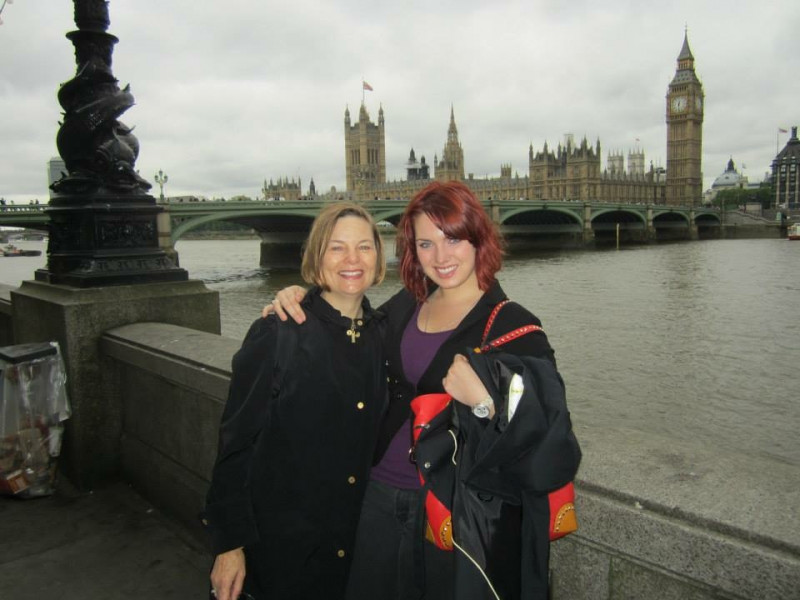 Name: Lana
Age: 29
Originally from: Boston, Massachusetts
Education: University of Wisconsin-Madison (undergraduate), Boston University School of Public Health (graduate)
Studied abroad in: Kenya, AY 2008-2009
Traveled to: More than 30 countries and counting!
Other countries lived in: Kenya, Tanzania (Zanzibar), Zambia, Senegal, and currently Morocco
What was the first foreign country you ever visited?
My very first trip overseas was to Bangladesh when I was just 3 months old! The first one I actually remember, though, was a combo trip to France and then South Africa/Botswana/Zimbabwe when I was 9.
Since then, I've also visited Mexico, Colombia, Costa Rica, Portugal, Spain, Ireland, Iceland, Croatia, England, Wales, Egypt, Ethiopia, Malawi, Ghana, Democratic Republic of Congo, Uganda, China, Japan, India, and the Philippines.
Why did you decide to study abroad in Kenya?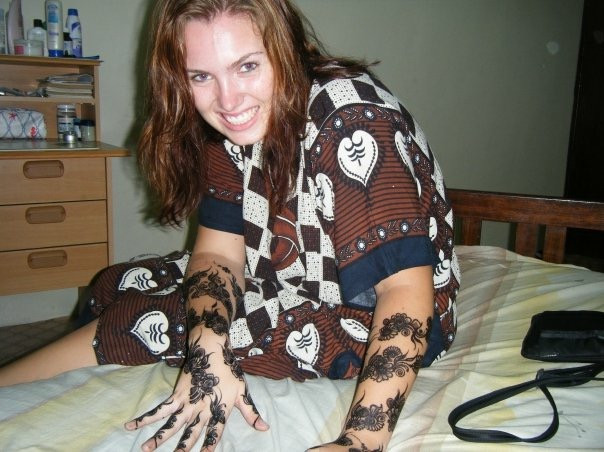 I was majoring in African Studies and taking Swahili in college, so Kenya was the natural choice.
What was your study abroad experience like?
It was life-changing. Prior to that, I had traveled a lot with my family, but I had never lived by myself in any other country. Before I left, I was scared I wouldn't actually like it -- yet I felt that being a world traveler was my identity, so without going abroad, who would I be?
Thankfully, I instantly fell in love with Kenya. Not only is it beautiful and full of excitement for a visitor to experience, but the people I met were so fun and accepting. I was lucky to have the most amazing host family for my first few weeks, who helped me transition really easily to this new world. To this day, they remain as close to my heart as my biological family.
What was the best part of study abroad? What was the biggest challenge?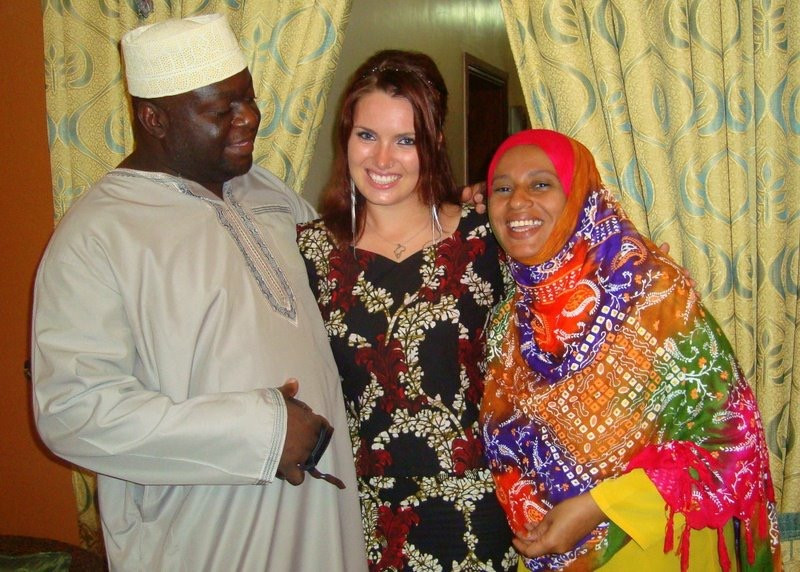 The best part was definitely the lifelong friends and family that I met in Kenya -- they were my guides and my confidantes when everything still felt so new and foreign. Now there's a level of comfort and familiarity every time I return, and a huge part of that is because of all the people I get to return to.
I also thrive from experiential learning, rather than classroom learning, and living in a foreign culture is 100 percent immersion in the challenges and rewards of cultural exchange. It keeps my mind active at all times.
I'd say the biggest challenge of study abroad was experiencing blatant sexism for the first time. At age 20-21, I was relatively naive when it came to gender inequality and the challenges that women worldwide face just trying to live their daily lives without feeling threatened, ignored, or devalued.
Kenya still struggles with issues of gender equality, and I found it difficult at first to handle the inappropriate comments, attempts by strangers to touch me or crowd my personal space in obviously inappropriate ways, and when I got brushed off by male coworkers at my internships.
This is absolutely not to say that the US doesn't also have its problems, and I actually became more aware of issues within my own culture after having my eyes opened so wide by another; but at first, yes, this felt like the biggest hurdle to overcome.
What was your first job abroad?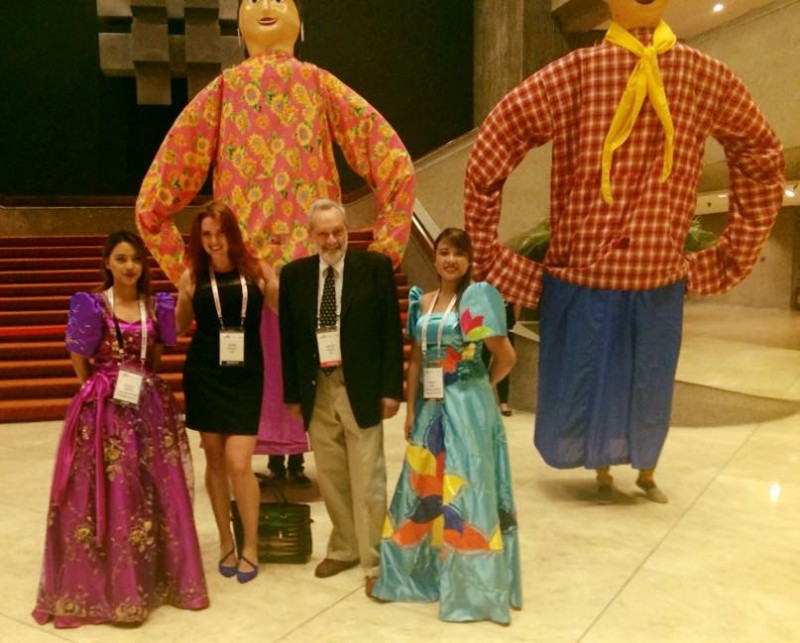 I did a lot of volunteer positions and internships abroad for several years, but my first paid job was working as a project manager for an international healthcare NGO with a few months' stint in Senegal.
How did you find that job?
I started as an intern at the NGO and was soon promoted to project manager. We had offices in New York, Senegal, and Kenya, and I made it known that I preferred an international posting when they hired me.
How long did you stay there?
I was at that job for almost 2 years and was stationed in Senegal for approximately 3 months of that time.
What was your favorite thing about your first job abroad?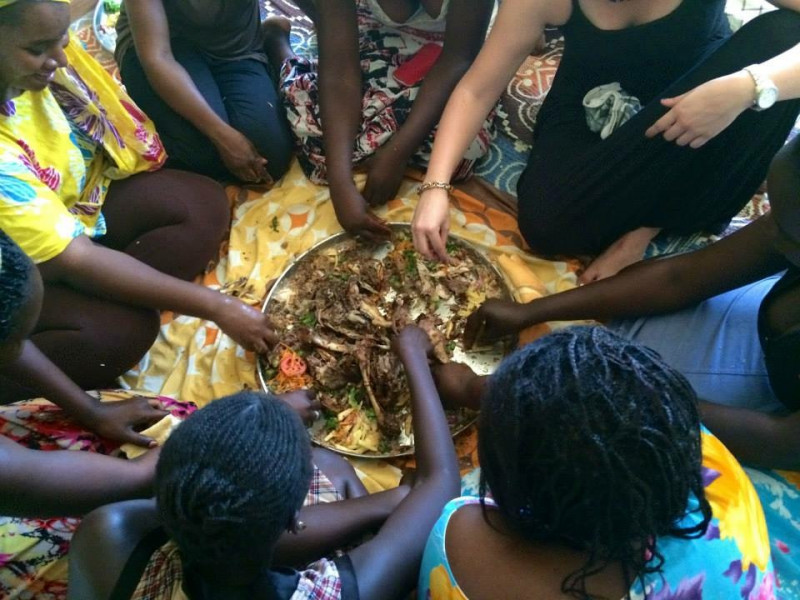 Again, my favorite part of living abroad was the people I met. The staff in Senegal were a mixture of Senegalese and other African nationals, with only one or two other Americans in and out of the office. I loved how different the work environment was in Senegal -- everything felt much more supportive, and people took more time to get to know each other in the office, without the very American laser focus on number of hours worked. The work got done, but it was also important to have lunch or tea together and spend time with each others' friends and families.
What was the biggest challenge?
The biggest challenge was actually balancing the expectations of the New York office with the realities and limitations we experienced in Senegal. Sometimes, things just don't go as quickly as you'd like. But at the end of the day, the work gets done, and it gets done well! Americans can be so impatient, though, and it's hard to manage those expectations at time.
What's your favorite place you've ever lived, and why?
Anyone who has traveled to multiple countries will tell you this is the toughest question to answer! Every place is unique in its wonderfulness. I can't pick an absolute favorite, but I can say that I for sure want to live in Dakar (Senegal) again. Maybe I'll move back there in a year or two.
I would like to live out the majority of my life in Nairobi, Kenya; it's my favorite city in the whole world, and if I have to "settle down" someday, that would be the place. And then someday, I could retire in Zanzibar -- it's so beautiful and tranquil, so it would be a great place to spend your golden years.
What do you love about living and working abroad?
I'm someone who thrives on new challenges and experiences, and there is no better or more exciting challenge than navigating a new culture, a new language, and a new city. The satisfaction that you can get from successfully integrating with, learning the nuances of, and surviving financially within a new place is unlike any other. It's something you can be very proud of.
What financial advice would you give to someone who wants to pursue a career abroad?
Prioritize your travel. Get yourself a high-yield savings account through an online bank (there are a number of reputable ones), deposit as much as possible each month, and don't let yourself touch it 'til you're ready to go!
Search for flights online primarily on Tuesdays and Wednesdays (that's when the cheapest prices are usually posted) and make sure you always search in "incognito" or "private" mode. When sites detect you are running multiple searches for the same flights, sometimes they will increase the prices arbitrarily based on that information.
If you are going abroad with an organization or program, do your research beforehand and ensure it's not a for-profit, "voluntourism" type of program. These are a waste of your money and resources, and they do not benefit the local communities, in my opinion.
Where are you now?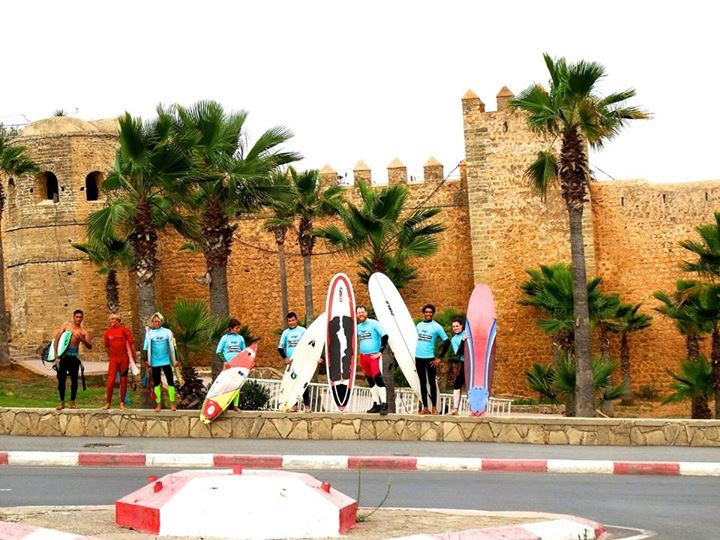 I recently bought myself a one-way ticket to Morocco and am planning to stay here and study French for the next year or two. Currently, I'm doing a work-exchange, where I'm helping out at a local hostel for free accommodation and surfing. This is something you can do all over the world and is a fantastic way to save money while traveling long term!
Eventually, I'll probably teach English or do some online transcription work to earn a bit of money and allow myself a bit more flexibility for additional travel in the region, but that's a few months down the line. Right now, it's just a day-by-day type of adventure, and I love the freedom it affords me.
What's next?
I'm still hoping to find a job in my field, which is global health and refugee assistance. I'll continue to apply for those jobs, and do everything possible to stay abroad in the meantime. I'm staying in Morocco for now, then possibly going back to West Africa next year, or maybe to Thailand. It's wonderful to have it all somewhat up in the air right now.
Ready to start your own study abroad journey? Browse Study Abroad Programs around the world.