Should I Study Abroad with API in Seville, Salamanca, or Granada?
Here is our first published installment from the archives of email questions we receive daily. The topic is relevant to many students making decisions about where to study abroad. We have changed the names to protect the anonymity of our users.
Good afternoon!

I am looking at API programs in three different cities: Seville, Granada, and Salamanca. All of these programs have great language courses for me to take, but I'm not sure which city to choose. The only differences I really know about them are their differences in population. I plan on staying with a host family and studying abroad for the Spring semester. If you have any information you feel would be helpful for me to make my decision it would be greatly appreciated!

Thank you,
Nadia Reynolds
Hola Nadia!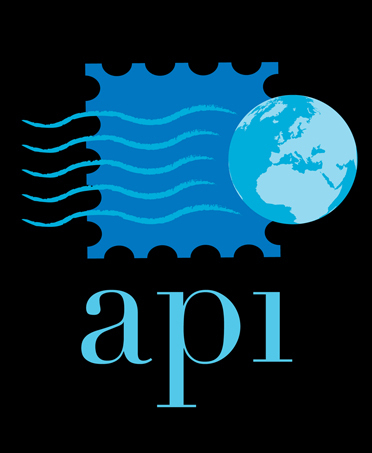 How exciting that you'll be studying abroad with API in Spain in the coming year. Spain is a special place, and a popular study abroad destination. Just thinking about it is causing my wanderlust to kick in - I may need some serious paella therapy soon!
Great news: Seville, Granada, AND Salamanca are all fantastic cities, so you're undoubtedly going to have an awesome experience abroad. In terms of which city you should choose, I'd say it depends what your underlying priorities are. If Spanish language acquisition is your #1 goal, Salamanca's clear accent will do you good. If you want to experience big city life, head to Seville. For a more "off the beaten path" kind of experience, Granada's laid back atmosphere is second to none.
To help you further decide which program is best for you, here are some pros and cons I've put together for each city:
Seville

API's programs at the University of Seville or Pablo de Olavido University
PROS: Infamous Spanish nightlife, big city feel, cultural powerhouse
CONS: Difficult to make friends with locals, funky Spanish accents, unsightly
Seville is the largest city of the three, and seems to offer the most activities or things to do outside of the classroom. Seville is more than just oranges and flamenco - its famed for being where Christopher Columbus started his journey, houses the Museo des Bellas Artes (second only to Prada), and home to Alcazar (just to name a few of the exciting excursions to fill your free time with!).
API's course offerings in Seville differ from Salamanca and Granada, as they offer classes with business and communications emphases. If either of these focuses are up your alley, Seville would make a natural fit.
One API alum noted, "Even getting to school, which was a 25 minute bus ride from my home, was enjoyable, something I thought would be a pain. People are the nicest in South Spain, the weather is good, food is great, and the overall atmosphere of one's life is magnificent."
This API alum notes that their program was further afield than outside the city center, which can be a bit of a drag. Seville is flat and sprawling, which can make getting around or feeling part of a greater community more challenging. Additionally, the Castilian Spanish accent spoken commonly in Seville can be more difficult to navigate for the English speaking ear. For example, the constant jumping between "s"-es and "th" can be particularly challenging for students. Lastly, Sevillanos are known for being fairly closed off and difficult to become friends with, which can be especially frustrating to students.
Let's end on a good note: Seville's close proximity to Portugal and Morocco means the possibility of weekend trips to neighboring countries, and if you're lucky, you'll be able to check out a famed bullfight at Plaza de Toros! Seville is a hotbed of history, with elements of Roman, Moorish, and Christianity all influencing the diverse city it is today. Also, since you're going to be there in the spring, you can take part in one of the most epic Easter celebrations on the planet!!
Salamanca

API's program at the University of Salamanca
PROS: High quality of student life, clear local accent, close proximity to Madrid
CONS: Not many tourist sights, easily explored in a few days time, expensive
Salamanca, home to Spain's oldest university, is more appropriately dubbed a "university town" rather than a big city. Salamanca's smaller size means that studying there ensures being in the heart and soul of everything that's happenin'. Salamanca's downtown is walkable and compact, perfect not only for exploring but also for getting that cozy, homey feeling.
On the flip side, some travelers prefer to get lost in a big city. Salamanca can be properly explored in a weekend or two, so it may make a better short-term trip instead of an entire semester abroad. However, a perk of Salamanca is that it is conveniently located near Madrid. This makes international flights a breeze - perfect if you're looking to explore more of Europe while you're abroad.
The Spaniards of Salamanca are praised for speaking a very pure Castilian. If you have previous experience studying Spanish in the US or Latin America, for instance, the accent there will sound the most familiar. It won't be like starting over again, which is a struggle many students find in other parts of the country. Salamanca is less of a tourist town, so there will be plenty of opportunities for Spanish immersion. It is also one of the more expensive cities of the three.
Do you excel in Spanish already? A past participant advises: "This program was great for me, because I chose (and was accepted to) the immersion with Spaniard students option. If you can't get into this program, Salamanca might not be the place to go. API is great, but if you want to meet students from there, the best option is to take class with them. If you're looking for rewarding but tough academics, this is also your only option..." Read more by following this here link.
At the end of the day, Salamanca is all about the university students. If you're wanting to truly understand what life is like as a college kid in Spain, you'd be hard pressed to find a better city.
P.S. The old quarter sounds amazing.
Granada

API's program at the University of Granada
PROS: Scenic, Andalucian culture hub, classes in English and for beginners
CONS: Smaller city, a very "mañana mañana" culture, inconvenient to travel from
Two words: the Alhambra. Oh, and Mediterranean Sea. Oh, and Sierra Mountains. Granada is, hands down, the most beautiful backdrop of the three cities you're deciding between. Whether you prefer natural vistas or thousand year old buildings, Granada es muy bonita.
This former API student gushes: "The weather is temperate, the people are reasonably friendly (more so than in other Spanish cities I visited), the scenery is GORGEOUS, and it is a perfect picture of the typical Spanish town. Street vendors display colorful goods, some priced and others for barter; buses, motos, and pedestrians fill the busy streets; and cute little shops line the roads, some very sophisticated and expensive, others selling cheap souvenirs and hand-made goods." Sounds idyllic! Continue reading...
As one of the smaller cities in autonomous Andalucia, studying in Granada means intimate exposure to a unique facet of Spanish culture. Moorish houses, fancy gardens, and winding stone streets are all but some of the sights that will become "the norm."
If you're not too comfortable with your Spanish, you're in luck - API's courses in Granada are available for all Spanish speaking levels. For those students who really struggle with their Espagnol, you can opt to take the majority of your courses in English too!
Granada's entirety is completely navigable on foot. Its moneymaker, the Alhambra, can technically be visited in a day or two. Some students prefer the laid-back atmosphere of Granada to busier Seville or Salamanca. It really depends on what you're going for. Granada has been described by travelers as "magical," so it may be worth sticking around to see what the heck they're talking about!
No matter where you opt to study, a word of advice: try your darndest to expand your social circles outside of the API study abroad crew. While you're bound to make some awesome and solid friendships therein, it'd be a real shame for you to leave Spain without having any lasting relationships with some of the local people.
Identify your goals then find a program that meets each and every one of them. And remember: whichever Spanish city you decide to call "home" for a semester, be sure to spend some time exploring the other two!
In study abroad love,
Megan Lee
Full disclosure: Go Overseas has a business partnership with API, but this question was entirely unsolicited on the Q+A Forum located on our Study in Spain page. To respond publicly is in line with our mission, "to help travelers make more informed decisions when choosing between programs abroad."