Teach Abroad
Summer Jobs for Teachers: Try Teaching Abroad!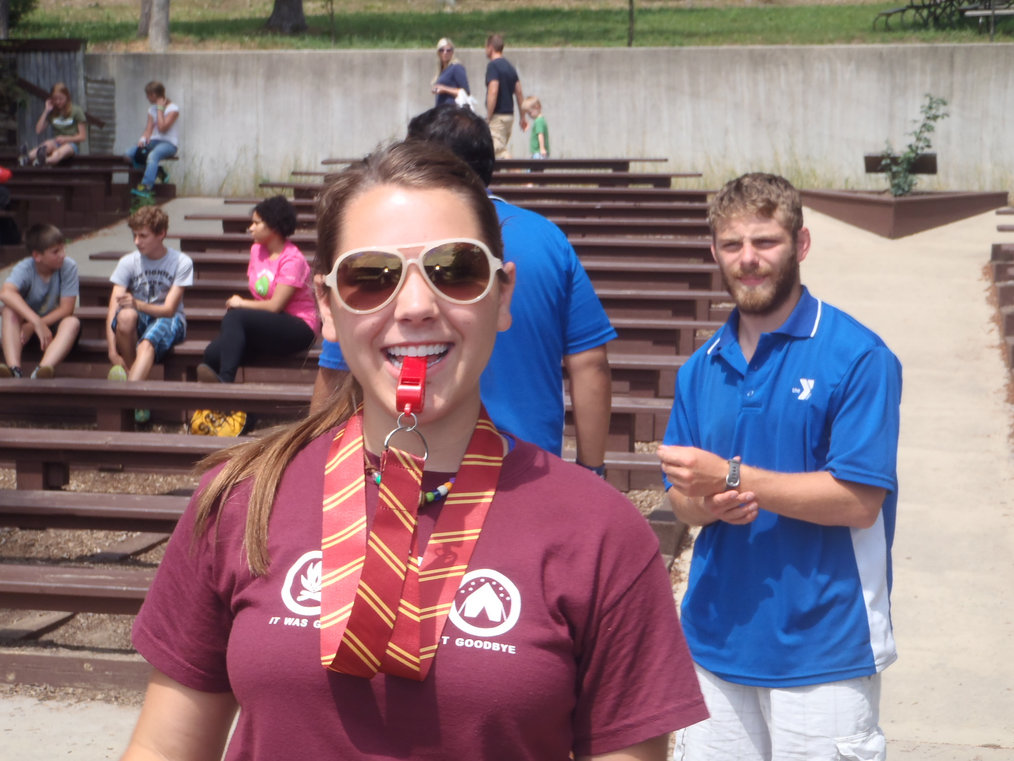 It's almost here! After long months of winter, early rising, and imparting knowledge to younger generations, it's almost summer. You get to say goodbye to your students (and their parents), forget about test scores and lunch duty and do something purely for yourself.
This might be a time to rest and relax, visit new places, learn a new skill, read a few books. But what if you could do all of that, while traveling and teaching abroad? Just imagine -- a chance to do what you love but in a fabulous, unexpected, and new destination.
After a few months in a foreign land you'll come back refreshed, refocused, and ready to tackle all of the wonderful challenges that will inevitably present themselves as the school year begins in the fall.
So how exactly can you teach abroad? How does it all work? What is teaching abroad really like? Where could you go? What would you teach? Are you qualified for a program? Could you get paid for it? Can you really go for just the summer?
You've got a lot of questions because maybe teaching abroad this summer sounds too good to be true. But trust us, there are some amazing opportunities for dedicated, talented, and adventurous teachers like you. So teachers, if you're trying to spend your summer vacation working, why not teach abroad?
The Kinds of Summer Jobs Abroad Available to Qualified Teachers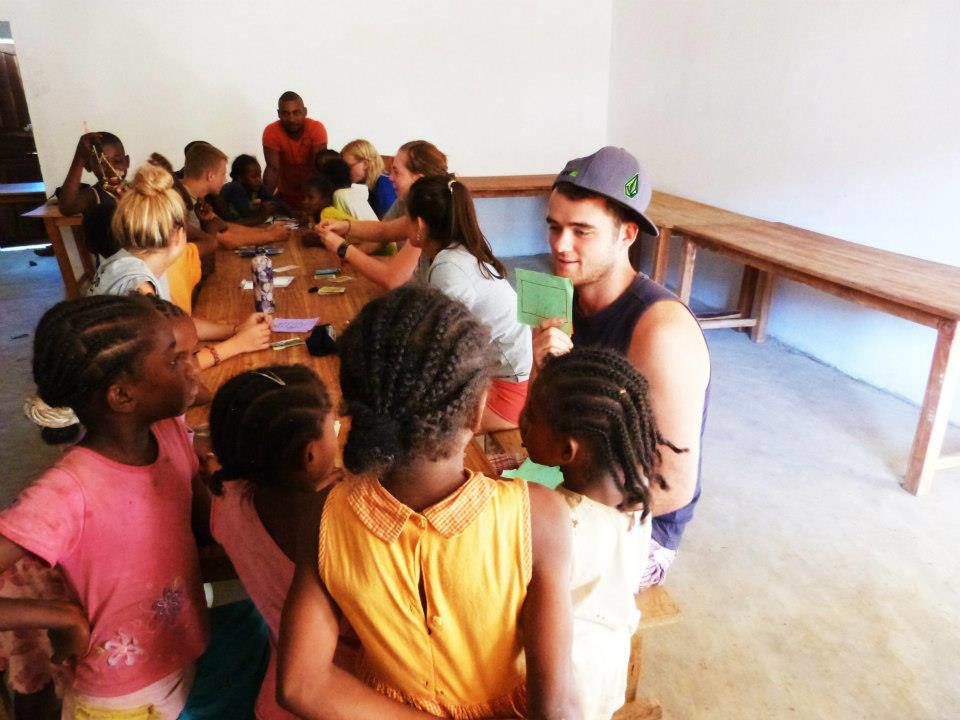 Most of the short-term teaching jobs abroad are focused on teaching English. Though most of these jobs would prefer that you have a TEFL certificate and experience teaching English, some will accept teachers who have experience teaching other subjects as well.
That being said, if you're not an English teacher and would prefer to teach a different subject, there are still jobs for that. You just might have to work a little harder to find them. Some types of teaching jobs include:
Summer camps
Leading a faculty-led study abroad program
Teacher trainings or educational consulting
Language schools
Summer camps
Language summer camps are popular in many non-native speaking countries such as Taiwan, China, South Korea, Italy, France, Turkey, and other parts of Europe.
To find these jobs, it's best to check teaching job boards, get in touch with an established summer camp in your preferred destination, or use your professional network for tips on jobs that aren't being advertised online. Frustratingly, only a small percentage of jobs abroad are actually advertised online, so knowing someone abroad will help.
Non-language summer camps, though less common for foreign teachers to work at, do exist. Some might only offer you a stipend or volunteer placement, while others will hire you as an employee. For example, you could work as a counselor at a soccer summer camp in South Africa, or teach environmental education in the cloud forest of Costa Rica.
Faculty-led study abroad programs
Faculty-led study abroad programs, on the other hand, are more flexible. Whether you're a high school teacher or a professor at a college / university, one simple way for you to teach abroad would be to host a study abroad program for your students during the summer. Lots of program providers offer assistance to teachers and faculty who are leading the trip and will help you customize the program, assist with visas, health, safety, and logistics, and put you in touch with on the ground support.
We've got a list of program providers, most of whom will help organize high school abroad trips and another list for university trips. However, you will have to start planning this type of job abroad well in advance.
Teacher trainings
Get in touch with an NGO, school abroad, or organizations such as Fulbright to learn more about leading a teacher training course or short-term educational program abroad. Summer jobs for teachers abroad could mean doing something other than teaching, actually, and simply working as a consultant in the education field abroad.
Language schools
Language schools abroad will sometimes accept short term teachers if you're more interested in teaching older students (or adults) than those participating in a summer camp. Especially if you're willing to return several summers in a row, they might see more value in bringing you on as an employee.
Resources for Finding Summer Jobs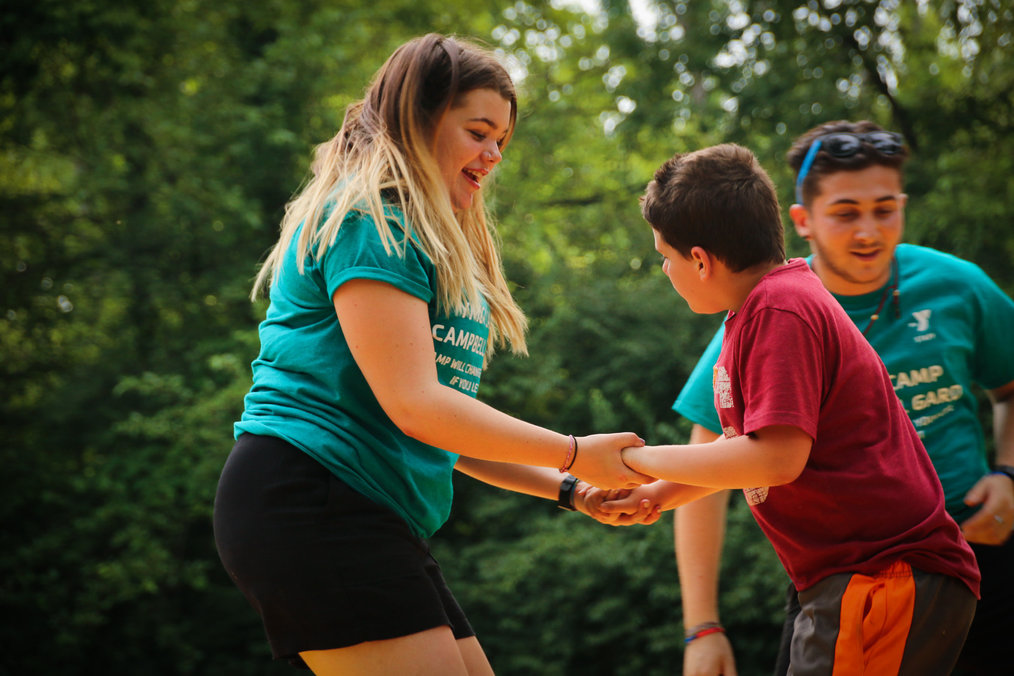 There are plenty of opportunities for professional teachers. While most schools want a commitment for a full academic year, summer jobs for a month or two are out there. Some great resources to help you in your search include:
For teaching exchanges and other jobs in education, more specific organizations are helpful to look at. The Fulbright, for example, offers 2-8 week placements for qualified teachers to participate in educational projects abroad. Alternatively, you could look at the Alliance for international Education and Cultural Exchange.
If you're OK going the volunteer route, Moving Worlds is an organization that will help qualified professionals find positions in their field (in this case, education) to volunteer abroad.
For those of you with advanced certification in teaching ESL, you have even more options for working abroad. There are always language schools and summer camps looking for teachers who can teach English well. Although the majority of these jobs require teachers to commit for 6 months or longer, not all do.
Especially around late spring, temporary summer positions will start to pop up. For English teaching jobs abroad (short-term and otherwise), the Go Overseas teaching job board lists new openings daily.
Visas and Work Permits
If you want to work and earn a salary abroad, even for a short amount of time, you'll have to have a visa that legally allows you to work in the country. Rules vary from destination to destination, and some are easier to acquire than others.
For that reason, volunteer positions or leading a study abroad trip (where you are not being paid an income by an institution in a foreign country) are the easiest logistically. Some positions may "pay" you with free lodging or transportation in exchange for your time, but those kind of benefits don't warrant the need for a work visa.
Be sure to look at the details for applying for a work permit / visa well in advance of departure. Also note that the school or summer camp you're working at should give you assistance on this.
What To Expect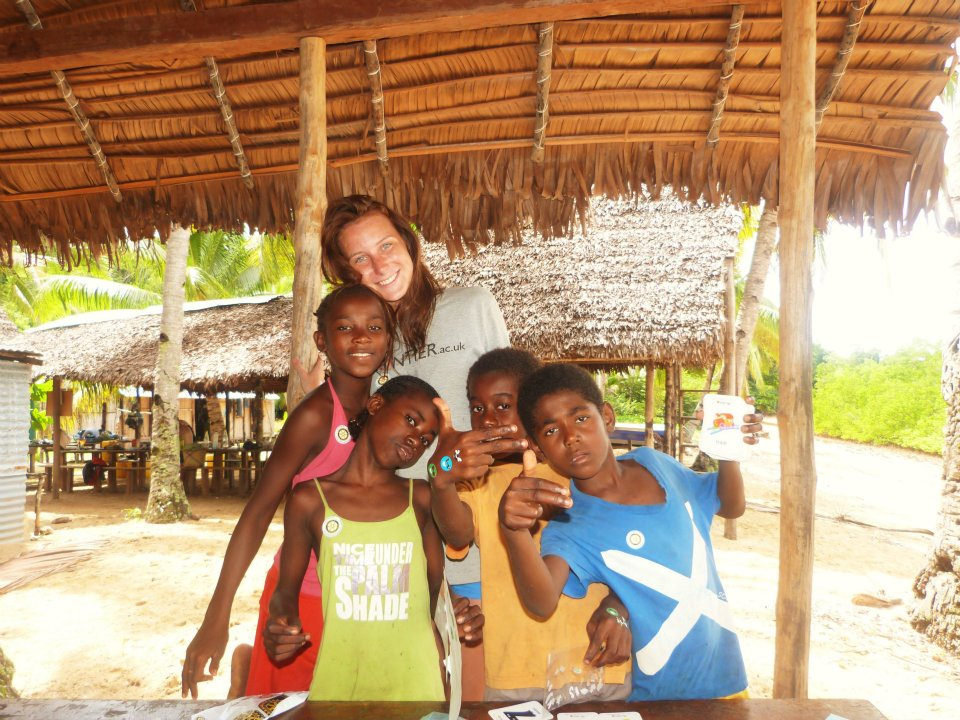 The truth is that it's hard to say exactly what to expect because each position in each school in each country is different. If you're at a summer camp in Taiwan, you will have a very different experience than those volunteering in rural Guatemala.
Generally speaking, your employer will work hard to make sure you are well taken care of. They will either provide housing or help you find it and will connect you to a network of locals or other expats that can help you settle in.
No matter where you are, there will be days of frustration, days when you feel like you can't communicate or be understood, days when you want to go home. But for the most part, young people around the world are desperate for knowledge. You will find your pupils connected, engaged, and enthusiastic about the lessons you are teaching. Schools everywhere do things differently and you might notice methods and policies that you like or don't like, but the thing that all teachers overseas have in common is that they are open to new experiences and new challenges.
You will probably also have time to yourself. This is an excellent way to explore your new temporary home – take that balloon ride or safari that you've been dreaming about. Be sure to find a healthy balance between work and leisure. This is your summer vacation, after all!
As you're making your plans, be sure to clearly communicate your expectations and needs to the school before arriving there. You want to know that you're all on the same page about payment, hours, curriculum, benefits, and other issues. AJ Hoge has a great list of questions to ask your potential school on Transitions Abroad.
Not to be a downer but there are teachers who have had tough experiences with disorganized schools. If at all possible, connect with other teachers who have taught there, read reviews, and do your due diligence to vet the school or organization you're choosing to work with. That being said, the vast majority of teachers who spend time teaching overseas have wonderful experiences and are only too happy to share their experiences.
Why Teach Abroad This Summer
Sure the idea sounds good -- I mean, who doesn't want to pack up and leave for a months-long adventure in some far-flung destination? But it's easier to stay home, right? Where it's comfortable and there are plenty of reruns of the Real Housewives. Well below is a list of really good reasons why you should make sure your passport is still valid.
Teach in an entirely new place
We're talking Hong Kong or Dubai, Belize or Ireland. Given the universal need for education, there are opportunities for you in virtually every corner of the world.
Teaching English as a second language is by far the most ubiquitous type of teaching position, but there's also a need for summer camp instructors, computer literacy instructors (especially if you're willing to forgo a paycheck and volunteer your time instead), and teachers of other subjects.
Meet amazing people
You probably got into teaching because you love people -- you care about your students and your community. While teaching overseas, chances are you will absolutely fall in love with your students and fellow teachers. You'll be part of an incredible cross-cultural experience that will maybe even change your life forever.
Bring your experiences back into the classroom at home
However you spend your summer, you'll have the chance to bring your experiences back home with you and into your classroom. Set up a pen pal exchange with your summer job, or devote a class at one point in the year to educating your students on what life is like abroad. Who knows? Maybe you'll inspire them to follow in your footsteps.
Make a difference in a resource-strapped region
I mean, you're a teacher, of course you're making a difference in people's lives every day, but to teach in a place where they might not have the resources, training, and experience that we have at home might really transform someone's life. This is a chance to give back, not just to your own community, but to your global community.
If that doesn't convince you, consider Dana's perspective. Dana Elmendorf taught abroad in Thailand and added this commentary to our Teach Abroad Conversation:
I returned to the states and resumed teaching [...] forever impacted by the people, environment and life perspectives I encountered in Thailand. I think it was Marcel Proust who wrote...The real voyage of discovery lies not in seeking new places but in having new eyes (something like that!) […] I am not going to suggest every day was easy, as there were days I was tired and unsure of myself, along with the exciting days of discovery, but I cannot say enough about the overall experience.
Double Check that Passport
So you've decided that yes, you want to spend your summer teaching aboard. You want to take advantage of these precious months away from the routine rigors of your daily grind.
Maybe you need a chance to reconnect with this vocation that you love so much. Maybe you want to travel the world and chart your own adventure. Maybe you're looking for an opportunity to learn from teachers in a challenging cross-cultural environment. Or maybe you're looking for a way to give back and connect with people from hugely different backgrounds.
Regardless of the reason, know that there are plenty of summer teaching jobs abroad. As a certified teacher, a specialist in teaching English to non-native English speakers, or as someone with little to no teaching experience, you can make this work.
After a few months in a foreign land you'll come back refreshed, refocused, and ready to tackle all of the wonderful challenges that will inevitably present themselves as the school year begins in the fall. And who knows, you might already be planning your next summer abroad!