How to Support Causes You Care About by Volunteering Overseas
A controversial travel ban. Reports of deportations. The repeal of protections for the transgender community. Press conferences riddled with "alternative facts…" For many of us in the United States, the news these days just seems to reveal one troubling headline after the next.
In times that feel so troubling, it's hard to know what we can do to affect change. This past January, I, like many women in the country and around the world, participated in the Women's March. Along with my mom and a crowd of equally concerned strangers, I walked through the streets of San Jose, California to stand up for my beliefs and voice my concerns about the current political climate.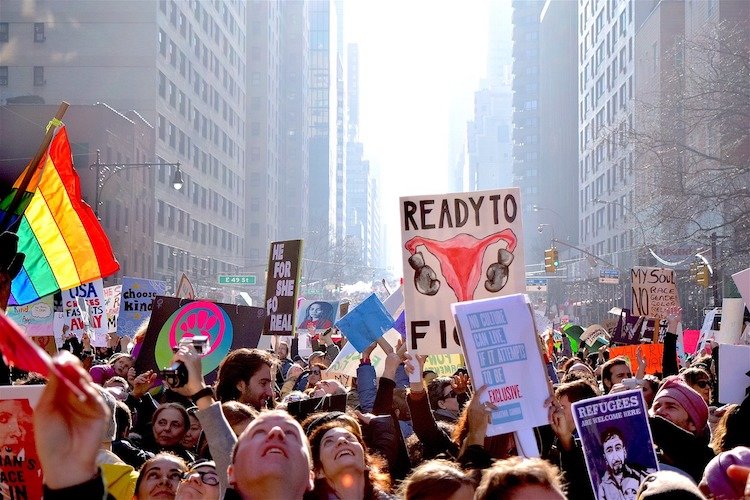 To be surrounded by so many women (and men and children) who share my values was a powerful experience, and at the least, a reassurance that I am far from the only one troubled by the current administration's demeanor and actions.
Perhaps as inspiring as the march itself was the walk I took after the march concluded, a walk through Plaza de Cesar Chavez Park past dozens of booths featuring local nonprofits that represented the varying causes the march stood for, from women's rights and reproductive freedoms to climate change, gay rights, and religious freedoms.
Well-known national organizations such as Planned Parenthood attended, as did organizations with hyper-local focuses such as Knitted Knockers of Silicon Valley, a group that knits prosthetic breasts for breast cancer survivors in the region.
The reality is that we can't hold marches and rallies like that every day. But we can be involved in the issues we care about daily and take action to support organizations that aim to affect real change both at home and abroad.
As an avid traveler I always have travel on the brain, so I wanted to share some ways you can combine your passion for quality and the world by supporting causes you care about by volunteering overseas.
How to Support Women's Rights by Volunteering Abroad
While there is still work to be done in our country to advance women's rights, in many places abroad the situation for women is incredibly bleak. Though many advances have been made, there are places where women are truly viewed as second-class citizens, denied access to education and politics. There are places across the globe where women are still married off as children, and the lack of reproductive rights and access to birth control and sufficient health care diminishes quality of life. If you are passionate about Women's Rights, there are a variety of programs that will help you make a difference.
With programs in Africa, IVHQ focuses on providing education and professional development for women in Kenya, Uganda and Morocco. In Kenya and Uganda, volunteers help women who are affected by HIV/AIDS to develop income-generating projects such as crafts and artisan products. In Morocco, volunteers provide education to women with a focus on improving literacy skills.
"The project itself was brilliant," wrote Sarahellen, a former program participant: "I was placed on the Women's education programme, a subject that is really close to my heart. I got to spend most of my time in schools in Kibera slum teaching classes on sexual health and life skills to the young people there. It was one of the most rewarding things I think that I will ever do."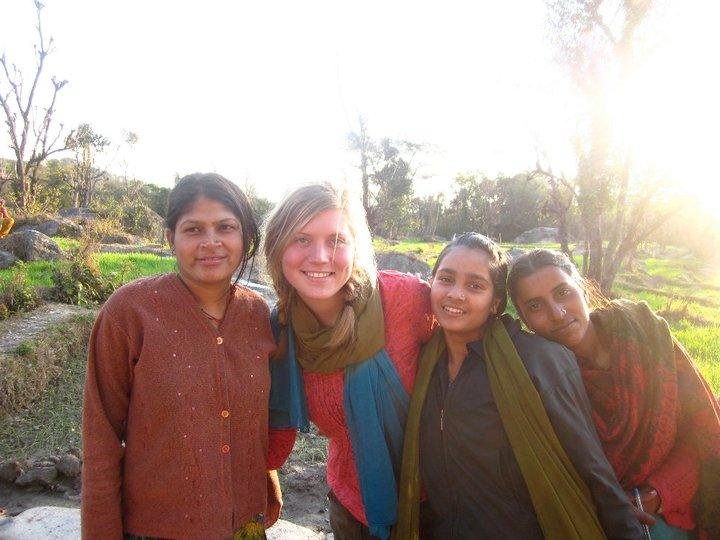 Photo by Abby, iSPiice Alum
Volunteering Solutions is an NGO that focuses on matching volunteers with projects in more than 30 destinations worldwide. They offer several programs that focus on women's rights, including teaching girls in Ghana, empowering women in Morocco, teaching at an orphanage in Cambodia, working with street children in India, and volunteering at medical clinics in Thailand.
"My daily activities at the program included: teaching English classes, teaching computer skills, engaging with the women during beauty culture sessions and the embroidery workshops," said Jenaya, a participant on a program in India.
"I found that there was always a lot to do and that it was a very stimulating environment to be in," she added.
UBELONG offers women's rights and empowerment projects in India, Cambodia and Morocco. In local communities, volunteers work with local grassroots organizations that are focused on women's rights and provide skill trainings and execute activities.
"I learned so much from the experience – it gave me an insight into what daily life is like in other parts of the world, and also how an NGO operates and the various challenges it faced," wrote Chantal, a program participant in Cambodia.
"My work included a variety of tasks, including writing up proposals for projects and requests for funding, editing information for the website and facilitating a workshop with other NGOs," she added.
How to Support Environmental Issues by Volunteering Abroad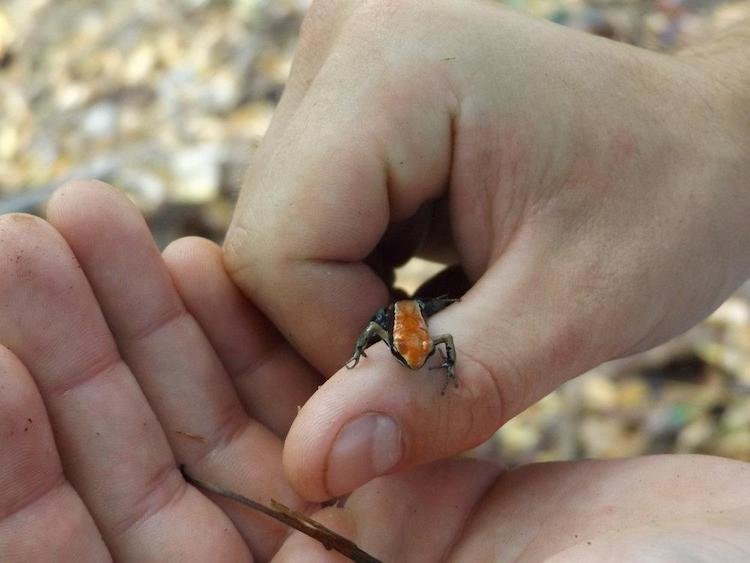 Photo by Robert, IVHQ Madagascar Alum
The environment is something that we all share and should respect, and yet it seems there's an unbalance between the issues the environment is facing and the action our government is taking to help out. Climate changes such as global warming, pollution, deforestation and urban sprawl provide a great threat to the health of our planet. There are a number of organizations driven by the mission to driven environmental conservation forward.
IVHQ offers programs that last from 1 to 12 weeks and focus on conservation in a variety of habitats from the forest and rainforest to underwater environments, as well as sustainable agriculture. Programs are offered in Bali, Costa Rica, Fiji, Ghana, Guatemala, Italy, Madagascar, Mexico and Peru.
"I volunteered in both the forest program and the marine program," wrote Karen, a participant in Madagascar. "I adored my time in both programs. It was great to be contributing to field research in two important areas of conservation. It was really wonderful to be part of the research design and preliminary data collection in the forest program," she added.
Photo by Emily, Volunteering Solutions Thailand Alum
Volunteering Solutions also offers wildlife and conservation programs around the globe. In Singapore, Vietnam and Costa Rica, volunteers can work with local animal rescue center programs while in Sri Lanka, Thailand and India volunteers can work with elephant conservancies. They also offer a wildlife reserve program in South Africa and sea turtle conservation in Sri Lanka and Spain. Environmental conservation programs are offered in Australia and Spain.
"I spent a month… in the elephant conservation village in Surin, Thailand," wrote program participant Quinn.
"It was an experience like no other and I highly recommend it to anybody who is willing to work in the heat. Most of the work we did were in one way shape or form in benefit of the elephants, but there were also a lot of communal tasks that I volunteered for, so I can feel as much immersion as possible on my trip," she added.
Costa Rica is one of the most biodiverse countries on the planet. With Frontier, volunteers can live and work in a rainforest camp, learn surveying techniques and gather vital conservation data, or work at an animal sanctuary caring for local species such as sloths and spider monkeys.
"From the moment I arrived at the main Jungle camp situated in the lush forest at Piro, I knew that this project would be an unforgettable experience," wrote program participant Laura.
Overall the project was an invaluable learning experience and I will definitely be returning to Costa Rica," she added.
How to Support Education by Volunteering Abroad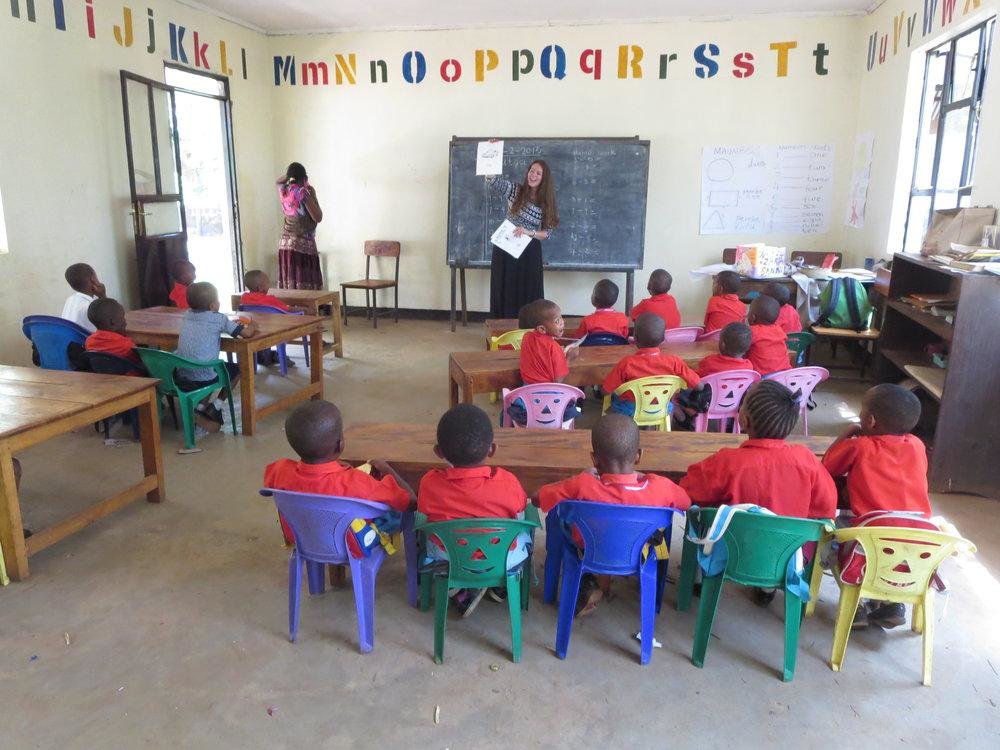 Photo by Julka, African Impact Alum
Education is one of the most important pillars of a free society. Proper education arms citizens with the knowledge, tools, and skills necessary to thrive. And yet, Human Rights Watch estimates that around 100 million children worldwide are out of school, many are not given the opportunity at all while others are forced to drop out to help provide for their families. There are a variety of programs that will allow you to give back to the world through teaching.
African Impact places volunteers in community schools, many which are largely understaffed with limited resources and a high number of students per class. As a volunteer teacher you can help relieve the demand placed on these schools in South Africa, Zimbabwe, Zambia, Tanzania and Kenya.
"I cannot say enough about the imprint and progress African Impact has made with their work in this particular community," wrote participant Thomas.
"African Impact is in it for the long run, and has the devoted staff and hard earned experienced to do it right. I fully recommend this project to anyone interested in this kind of work and promise you that whoever you are, if you give yourself to Moshi, Moshi will give itself right back to you. There is nowhere a more beautiful gift," he added.
Photo by Paulina, IVHQ India Alum
IVHQ is another organization that recognizes the demand many developing countries have for qualified teachers to help educate their youth. The organization matches native English speakers with teaching placements in classrooms, community centers, orphanages and special needs facilities in 29 countries around the world from Colombia and Mexico to Italy and Madagascar.
"I got to volunteer at a school that held about 45 children," wrote Acacia who volunteered in Kenya. "I helped teach the children, grade their work, and also paint the school. The teacher and students were so grateful for everything we did."
Volunteering Solutions also places volunteer teachers in 18 countries around the world. Their projects are related to several fields such as teaching languages including English and French, as well as teaching subjects ranging from math and science to geography and computer literacy skills.
"It truly was a life-changing experience for me that I will never forget," wrote Jackirsh, a participant on a program in India.
"I loved that I was able to go through the experience with other volunteers from all around the world. We had so much during our off time exploring Delhi and traveling all around India on the weekends. I will never be able to thank the staff and people of Volunteering India enough for the amazing experience that I had with them!"
How to Support LGBT Rights by Volunteering Abroad
Unfortunately in many places in the world the rights of lesbian, gay, bisexual and transgender citizens are severely limited. Volunteers are helping make progress by volunteering at
India Volunteer Care runs community-based projects in Pondicherry, India. Many programs focus on education and societal awareness, leading to economic independence and a higher quality of life. Their staff can connect you with programs that help the local LGBT community. You'll work to empower local citizens as you advocate for gay rights, provide counseling and education about safe sex practices
"The time spent in Pondicherry, India volunteering with India Volunteer Care will always remain with me," said program participant Ben.
"The people, culture, food, and the opportunity to develop and maintain programs that help create positive change in a community are all amazing gifts to appreciate," he wrote.
Humsafar Trust is a community based grassroots organization in Mumbai that works to address health and social concerns of LGBT communities in the city. They seek volunteers with a variety of skills and work to place volunteers in positions that suit those skills and will help advance work forward.
In Bolivia, International Cultural Youth Exchange is working to advance human rights for the LGBT community. As a volunteer you can work to help implement civil and political rights for LGBT citizens or use your skills to strengthen grass roots organizations dedicated to these causes. Another project they support is to increase levels of prevention against HIV-AIDs and other sexually transmitted infections through education and awareness of safe sex practices.
There are Always Opportunities Available to Support the Causes You Care About
No matter what social issues you are most passionate about, there is a way for you to combine your passion for justice with your desire to travel while volunteering abroad. In addition to giving back to local communities, many volunteers report that such experiences lend to a deeper experience abroad as they connect and become a part of a new community. Of course this is on top of the satisfaction you'll get from helping the causes you most care about move forward!
Find a Volunteer Cause You Care About