Tours & Trips
The 10 Best Things to Do on an Iceland Tour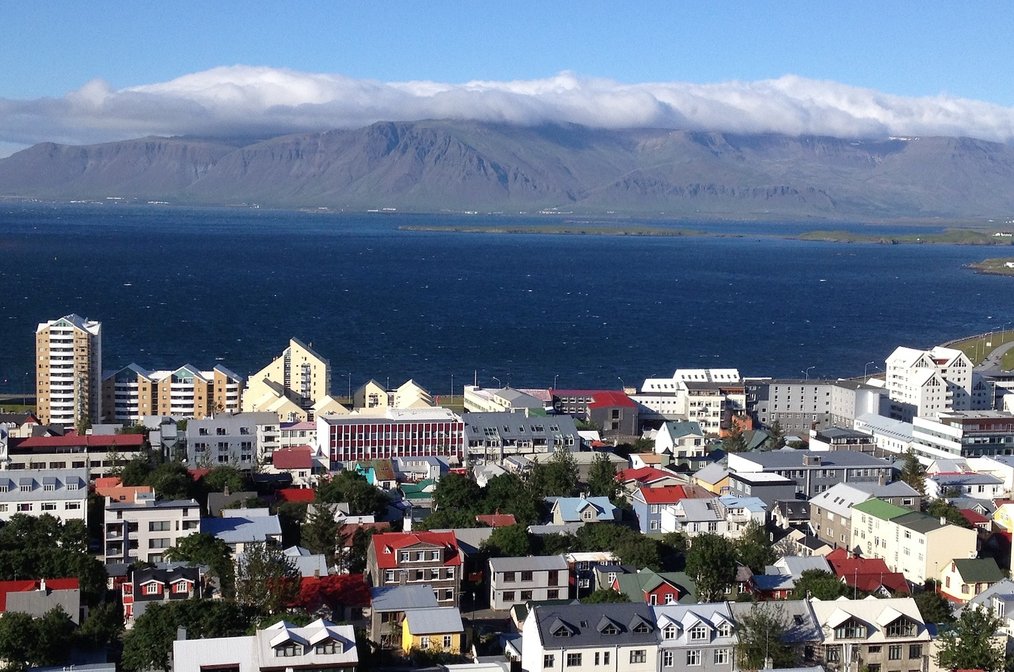 Iceland is a small island that can only be described as otherworldly. Its glittering ice caves, exploding geysers, and volcanic landscapes will transport you to another time and place. Ecotourism is a major industry and for this, Iceland does not disappoint. Dramatic landscapes and pristine nature await you in this magical country.
The first time I traveled to Iceland in 2011, I remember leaving Keflavik Airport and being hit with the absolute vastness and openness of the place. There were no tall buildings or trees to obscure the view of the seemingly unending sky. A horse lover and competitive rider in college, I signed up for an all-day riding tour. Homemade lamb stew and bread divided the two riding sessions and after lunch, I found I was the only person on the afternoon tour. My guide and I galloped our ponies through volcanic fields and rocky, rugged terrain. I was enthralled by the scenery and feeling of being completely alone in nature.
Twice more I returned to Iceland after 2011, lounging in the Blue Lagoon and driving the Golden Circle with a local friend I had made during my first visit. The country, small as it is, has so much to offer and will be someplace I return to in years to come. Check out these 10 best things to do in Iceland and maybe you'll be just as hooked, too.
1. Soak in the Blue Lagoon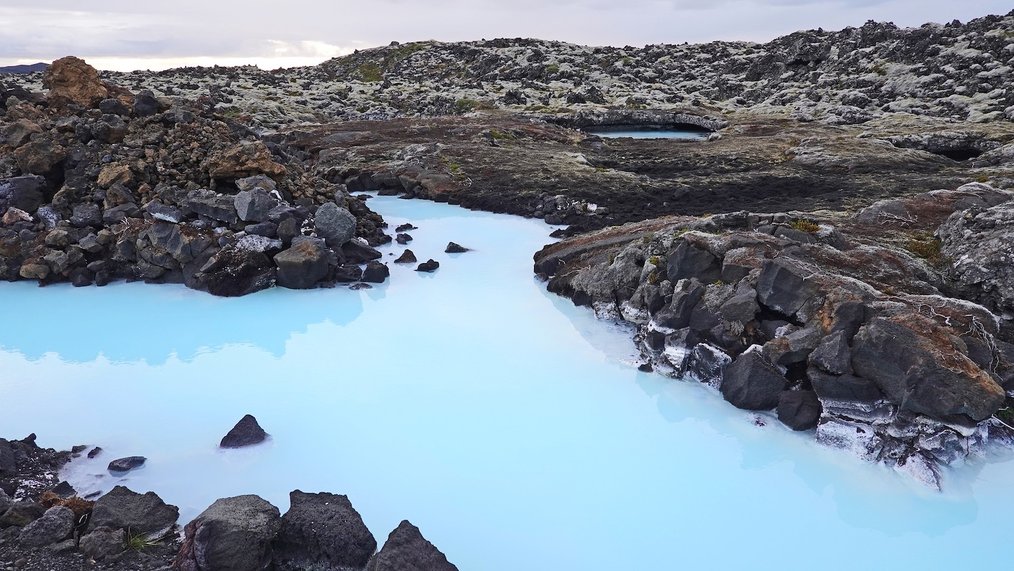 For the ultimate spa experience, spend a day relaxing in the Blue Lagoon. Supplied by mineral-rich water from the nearby geothermal power plant, this naturally heated pool is said to provide many skin benefits. Its milky blue water maintains a year-round temperature of around 39°C (102°F) which makes it a popular destination even in the dead of winter.
2. Experience the Beauty of the Golden Circle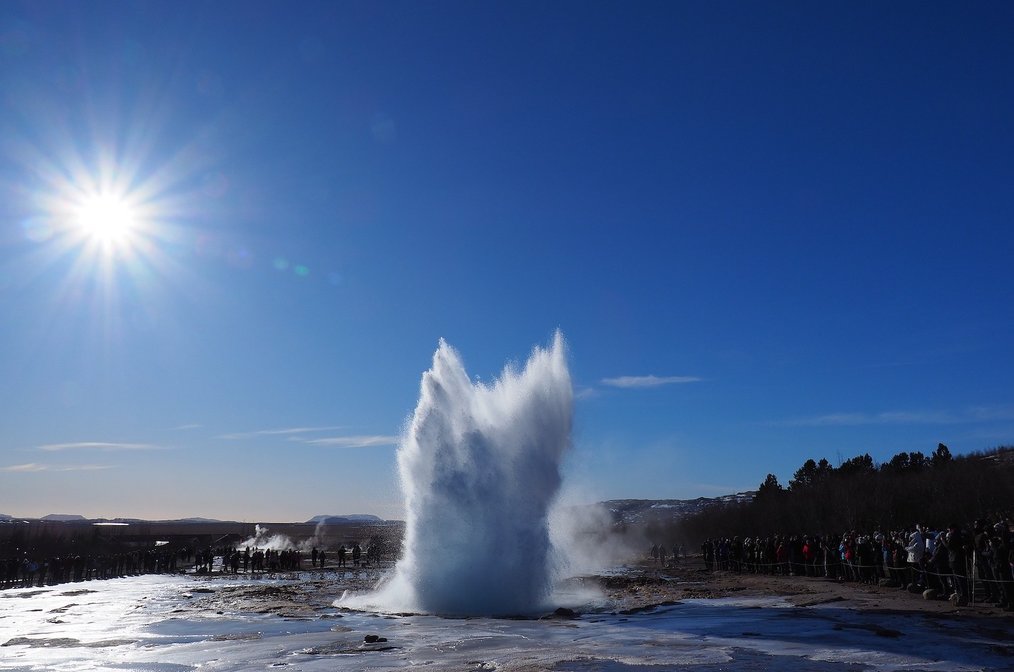 The Golden Circle is a route comprised of three stunning natural wonders: Þingvellir National Park, a geothermal area containing geysers Geysir (dormant) and Strokkur (erupts every 5-10 minutes), and Gullfoss waterfall. These attractions showcase some of Iceland's most impressive geography.
While the Golden Circle only covers about 190 miles (300 km) and renting a car is possible, many cost-effective tours exist that leave the driving to local professionals.
3. Rock Out at Iceland Airwaves
Iceland Airwaves is a yearly music event, held in early November. It's one giant party showcasing both Icelandic and international talent in venues located throughout Reykjavik.
The festival includes both "on-venue" and "off-venue" acts. Buying an "on-venue" ticket entitles you to the entrance to the headliners as well as stages in town. However, should you just want to hop around downtown Reykjavik, "off-venue" Icelandic artists can be seen free of charge.
Make sure to book your accommodation early. It is limited and can get quite expensive if you wait too long!
4. Gaze at the Northern Lights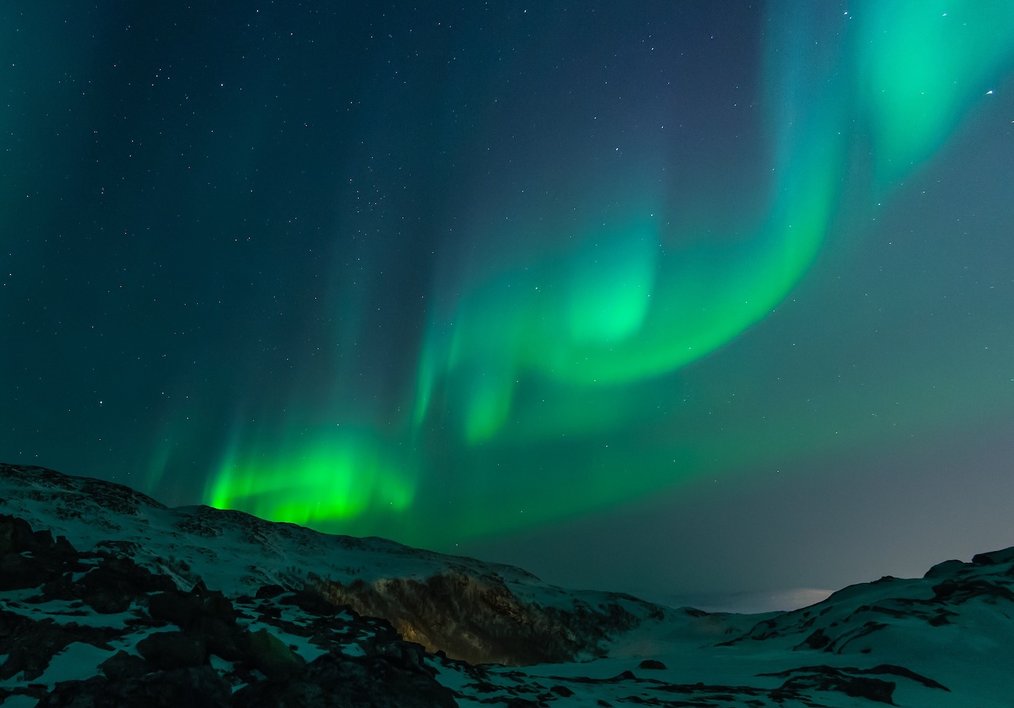 The Northern Lights are a yearly phenomenon only witnessed from countries closest to the North and South Poles.
This heavenly light show is due to electrically charged particles from the sun colliding with gases in the atmosphere. The result is waves of color across the darkened sky. Tours can't guarantee you'll see the lights but hunting for them is half the fun.
From Iceland, you can see Aurora Borealis from late August through mid-April with best chances of catching the lights between late September and late March.
5. Ride an Icelandic Pony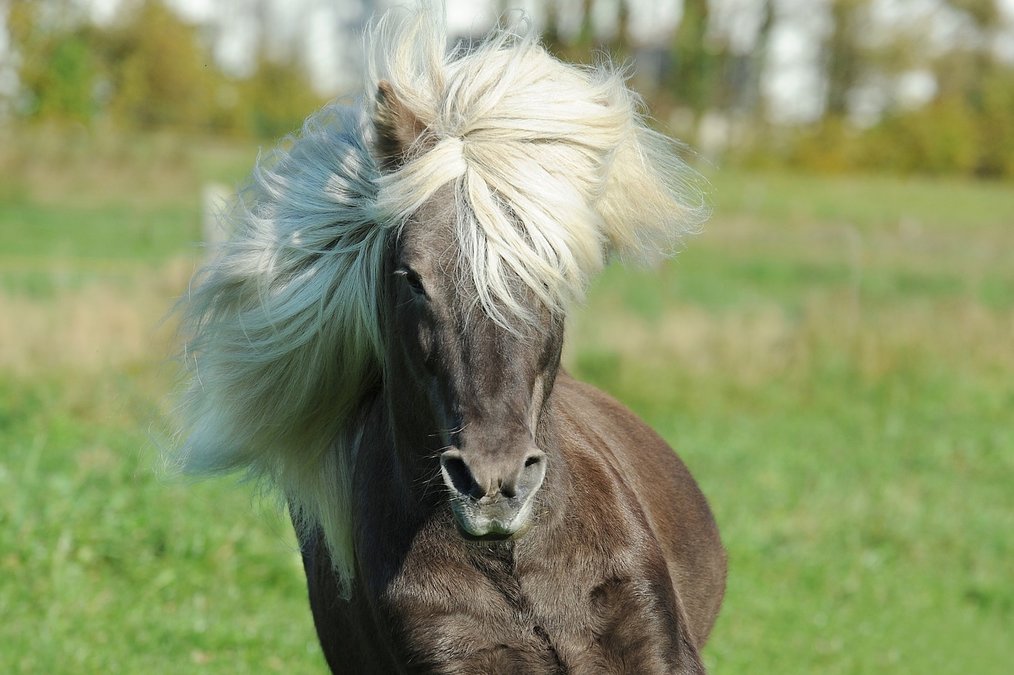 What better way to explore the rugged countryside than on the back of an Icelandic pony? These stout horses have DNA that can be traced back to original Viking settlements in the 9th century. They are so pure, in fact, that they are the only breed on the island; outside horses cannot be imported and those who leave can't return.
Strict laws are observed to preserve the purity of the breed but also to protect against the spread of disease for which Icelandic ponies have no immunity. Spirited and undeniably cute, you can actually book a tour to ride an Icelandic pony! These pieces of living history will transport you through volcanic ruins, across rolling plains, or even along the coast.
6. Explore a Volcano in a Super Jeep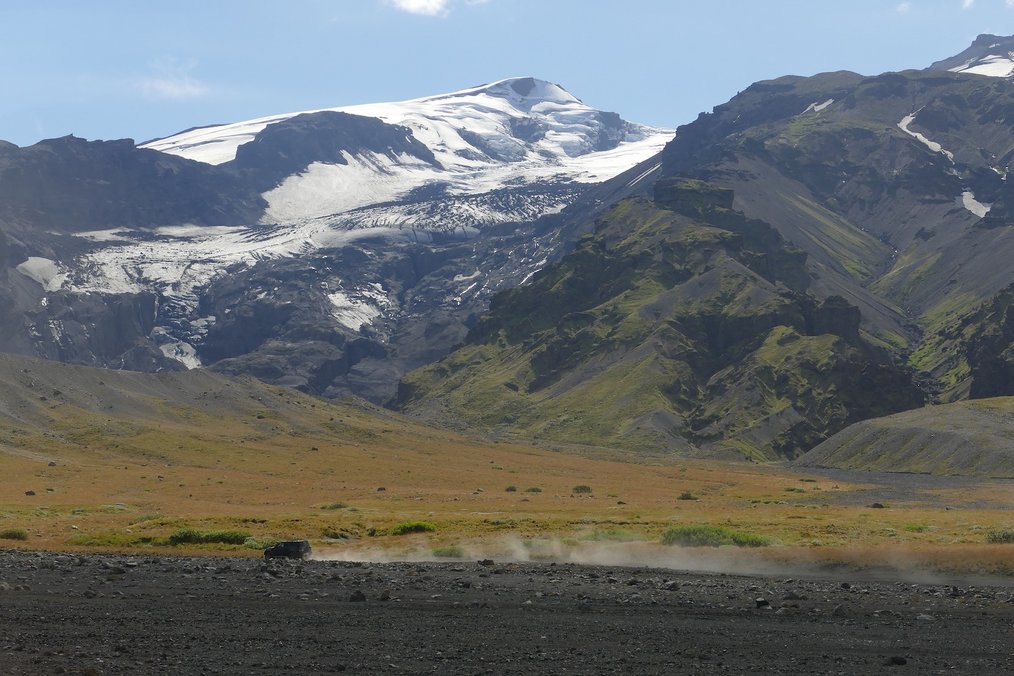 Ever wanted to see a volcano up close? Well, in Iceland, you can! The country is literally a hotbed of volcanic and geothermal activity.
In a Super Jeep, a vehicle equipped with terrain-mastering tires, you will see Eyjafjallajökull, the volcano responsible for disrupted international air travel in 2010. This volcano is surrounded by volcanic ash and hot lava rocks and is a once in a lifetime opportunity to get close to one of nature's deadliest wonders.
7. Stroll Along Reykjavik's Sculpture & Shore Walk
Iceland definitely isn't known for its low prices, so it can be hard to find budget-friendly things to do in Iceland. A country that relies mostly on imports, you are bound to experience sticker shock upon arrival. After shelling out a healthy amount on accommodation, food, and tours, free activities will be a very welcome addition to your trip.
Since almost all Iceland tours begin and end in the capital city, Reykjavik, be sure to spend time there. The Sculpture & Shore Walk gets you out exploring the city while experiencing Icelandic art and beautiful views. Whether you want to walk off that meal of fermented shark or spend a low-key day in the city, this economical activity is something the whole family can enjoy.
8. Visit the Reykjanes Peninsula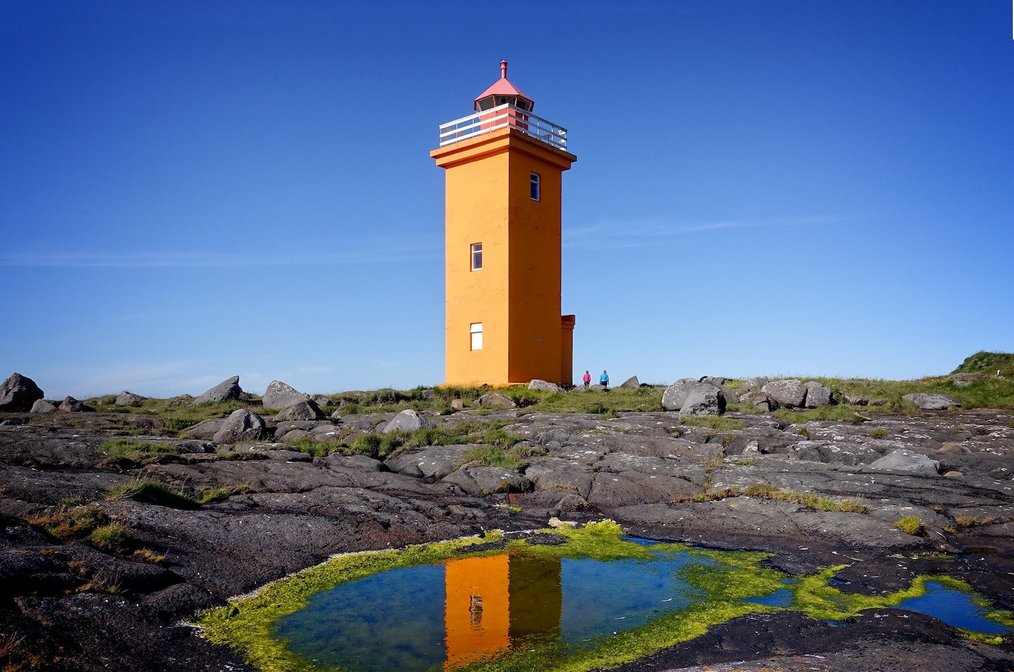 South of Reykjavik, the Reykjanes Peninsula shows off some of Iceland's most unique scenery. Known for its geothermic and volcanic activity throughout history, this tiny island has no shortage of natural resources to harness for renewable energy.
Part of the tour includes a trip to Svartsengi Geothermal Power Plant which provides hot water to over 20,000 residents as well as a famous by-product, the Blue Lagoon. Aside from views of hot springs, lava fields, and cliffs, several stops in ancient fishing villages will explain the history of Icelanders' ability to live fully and respectfully off the land for centuries.
9. Go Ice Caving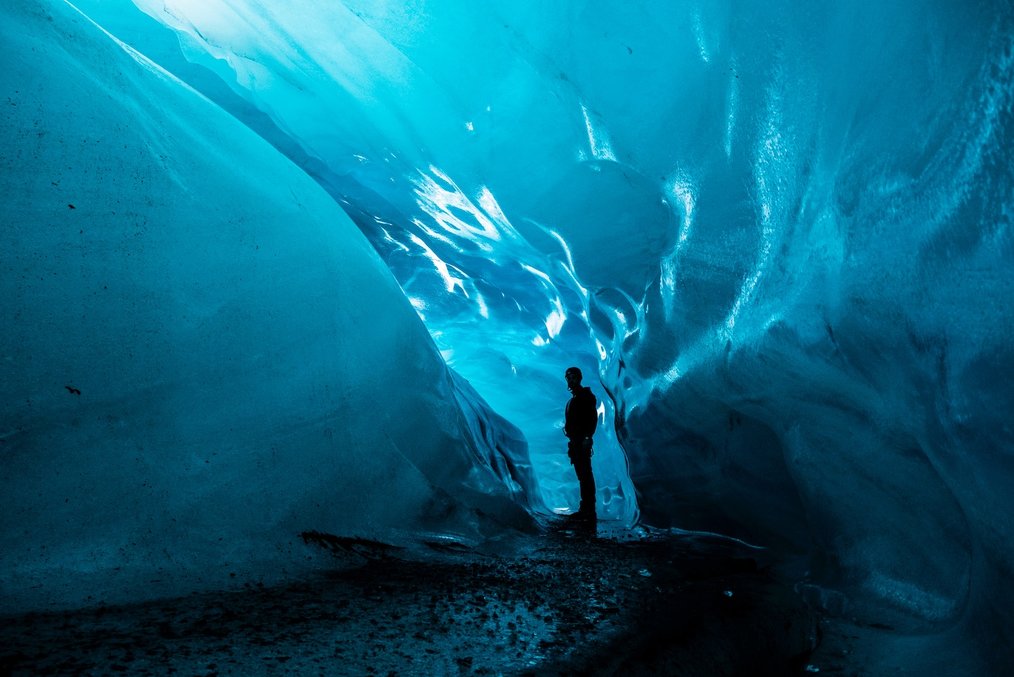 The largest glacier in Europe is also a celebrated national park in Iceland. Vatnajökull National Park is centered around Vatnajökull glacier and offers numerous hiking trails, campgrounds, and the opportunity to explore beautiful ice caves. A glacier that began its formation around 2,500 years ago, hiking the cavernous interior will expose you to its ethereal beauty and hopefully act as a reminder of why protecting these natural wonders is so important.
10. Sample Icelandic Cuisine on a Food Tour
On his trip to Iceland, the late chef and travel writer Anthony Bourdain said fermented shark was the "single worst thing" he had ever put in his mouth.
While it is an acquired taste, it's part of a long tradition of Viking-era food culture that's not to be missed. A food tour around Reykjavik will give you the chance to take a bite out of Icelandic cuisine while seeing the city and picking up a bit of history along the way.
As you can tell, there are plenty of things to do in Iceland for whatever type of tour or travel you like to do. Whether you enjoy extreme tourism or simply want a relaxing day at the spa, this friendly Northern country has something for everyone. A trip to Iceland will surely find its way onto your list of the most unique and breathtaking countries you've ever visited.
test