Tours & Trips
The 10 Best Things to Do on an Ireland Tour
Planning a trip to the Emerald Isle? Here are some of the best things to do on your Ireland tour itinerary.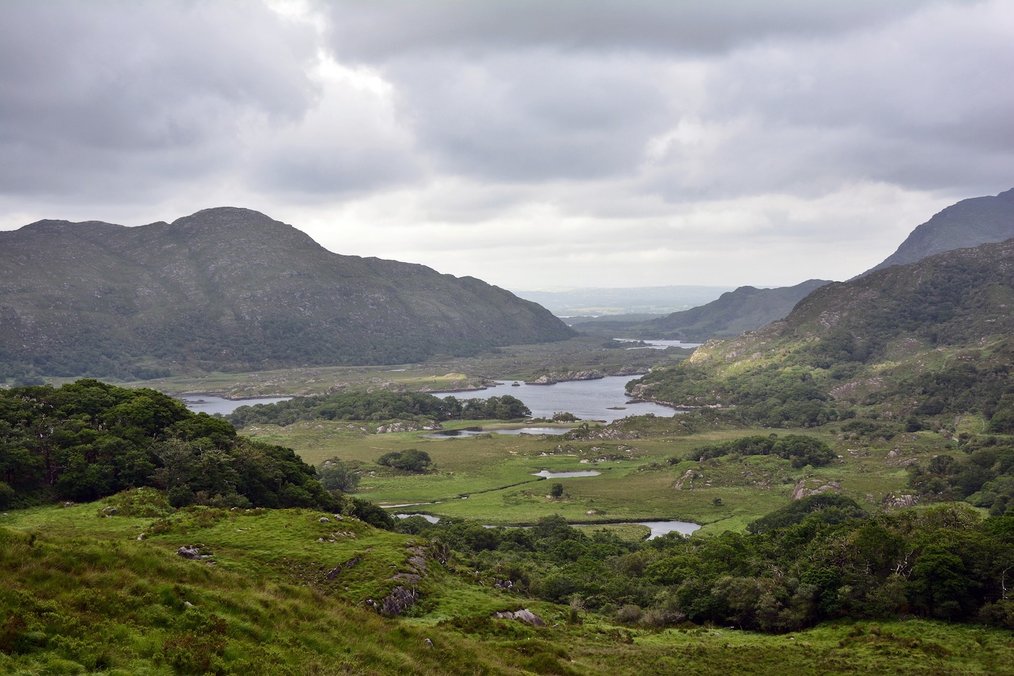 With its richness in natural beauty, historic castles, and culture to explore, it's nearly impossible to narrow down the list of things to do in Ireland. The Emerald Isle is one of the world's top tourism destinations, with both the cities and countryside drawing travelers from around the world.
When I was 22 years old, a friend and I decided to set off on an adventure: a driving tour of Ireland. Luckily, thanks to loads of research (and a few chance encounters along the way), we were able to plan out a weeklong trip filled with a wide variety of the things to do in Ireland.
Based on my experience plus all the extra research from my trip, here is a list of what to do in Ireland when you plan your own Ireland tour of the Emerald Isle.
1. Tour the Ring of Kerry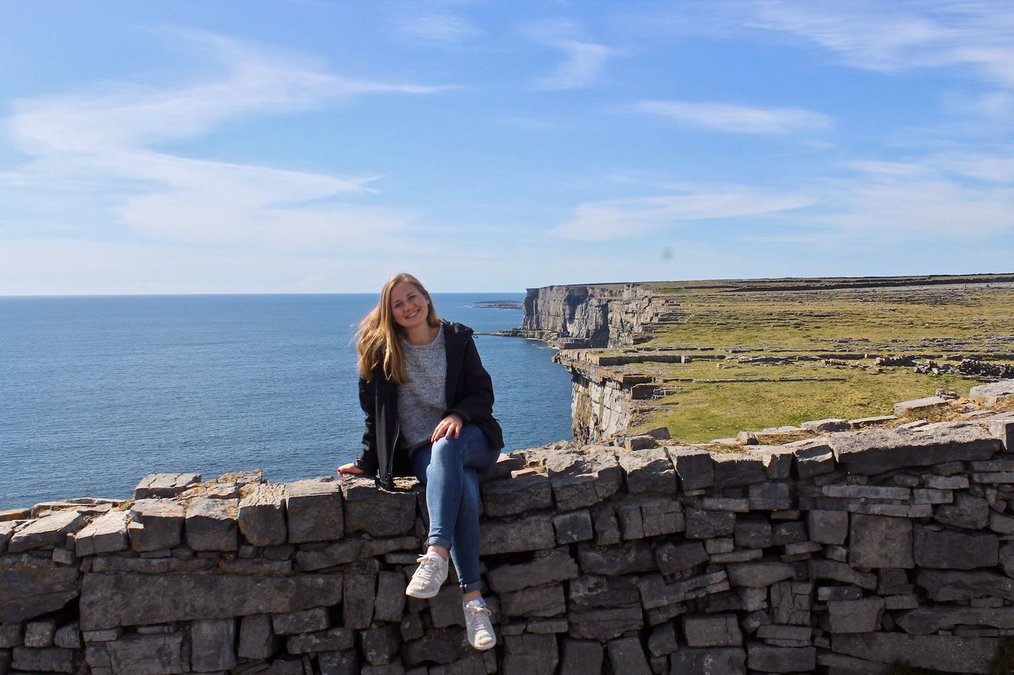 The Ring of Kerry is a picturesque road leading visitors through County Kerry, in southwestern Ireland, through some of the most beautiful landscapes the island has to offer. The Ring begins in Killarney and winds through several viewpoints and landmarks including Ross Castle, Moll's Gap, Torc Waterfall, and the Stone Pillars.
Most visitors drive clockwise around the ring, though tour buses drive in the opposite direction. And for the fleet of foot, a separate walking path called the Kerry Way leads roughly the same way, albeit along some of the older, quieter roads instead of the main thoroughfare.
2. Hang with dolphins at Dingle Peninsula
Just north of the Ring of Kerry lies Dingle Peninsula: home to charming pubs, a host of friendly native Irish speakers... and Fungie the Dolphin. This gray bottlenose dolphin has been living in Dingle Harbor since the 80s and has since become the town's mascot. Boat tours allow you to explore the harbor and get a chance to glimpse the playful dolphin in his natural habitat.
3. Drink a Guinness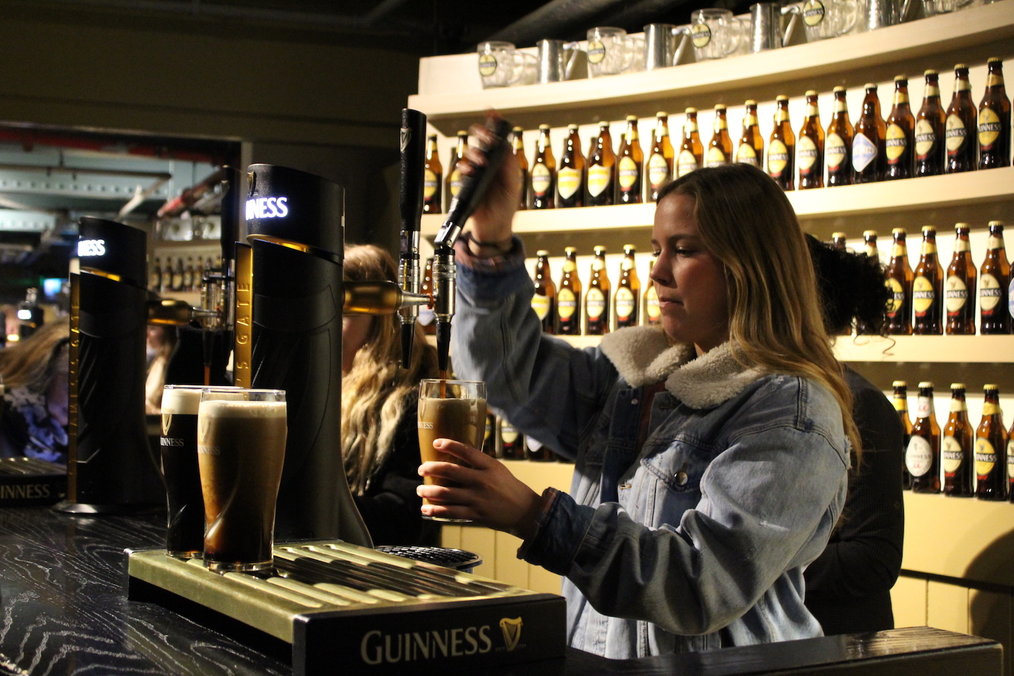 While some might argue that local craft brews are tastier, there's no Irish beer more famous than Guinness, and to learn all about it, Dublin's Guinness Storehouse is a can't-miss experience. A tour of the storehouse takes visitors through the history of Ireland's star beer and includes training on how to pull the perfect pint. Finish the tour with a Guinness of your own and a view of the city from the storehouse's rooftop bar.
4. Enjoy local music in Temple Bar
Temple Bar is the historic nightlife sector of Dublin, and while it does tend to be touristy, it also delivers when it comes to craic: a uniquely Irish conception of joy and merriment. Musical pub crawls will help you get into the local spirit and learn about traditional Irish music and pub culture.
5. Glimpse the Cliffs of Moher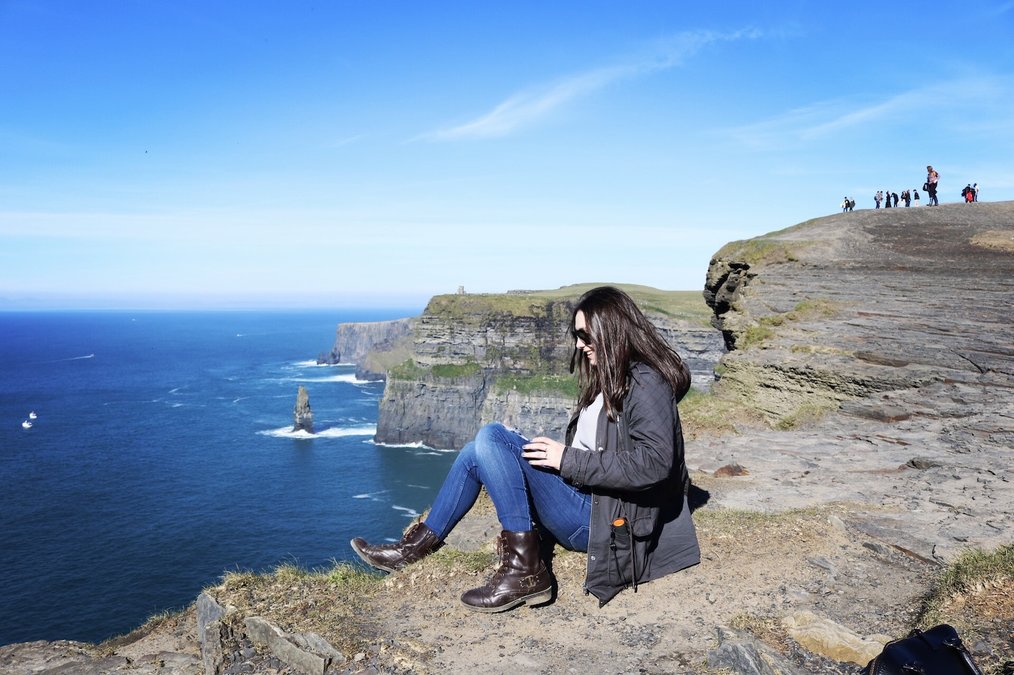 Another of Ireland's best-known natural marvels are the Cliffs of Moher, eight miles of sea cliffs overlooking the Atlantic Ocean. At O'Brien's Tower, the cliffs reach their highest point of 214 meters above sea level. On a clear day, visitors can partake in stunning views, seeing as far as the Aran Islands, to the north.
6. Kiss the Blarney Stone
The Blarney Stone is a block of limestone built into the 15th century Blarney Castle; to kiss it is said to give the gift of gab. But kissing the stone isn't as simple as it sounds! In order to get close enough to press their lips to the stone, visitors need to hang upside down over the edge of the parapet, so those with a fear of heights may need to steel themselves before puckering up!
7. Read the Book of Kells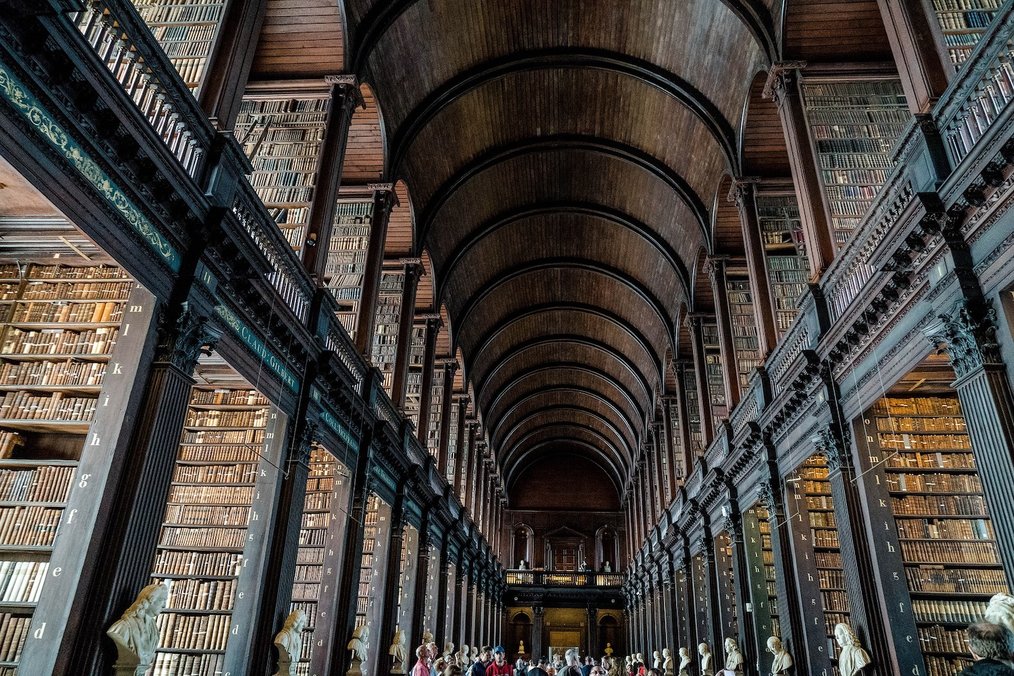 The Book of Kells is an historic illuminated manuscript dating to the 9th century. Written in Latin and containing the four Gospels of the New Testament, the book was created in a Columban monastery and is a true masterpiece of Western calligraphy. It is in the possession of Dublin's Trinity College Library, where two volumes will be on display at any given time: one open to a major illustration, and the other showing a page of text.
8. Dive into history at Kilmainham Gaol
This jail-turned-museum in Ireland's capital city is one of the best spots to learn more about the Republic's revolution – the 1916 Easter Rising – as it is here that many leaders of the rebellion, including James Connolly and Patrick Pearse – were held after their arrests.
9. Taste Irish culinary delights at the Cork Market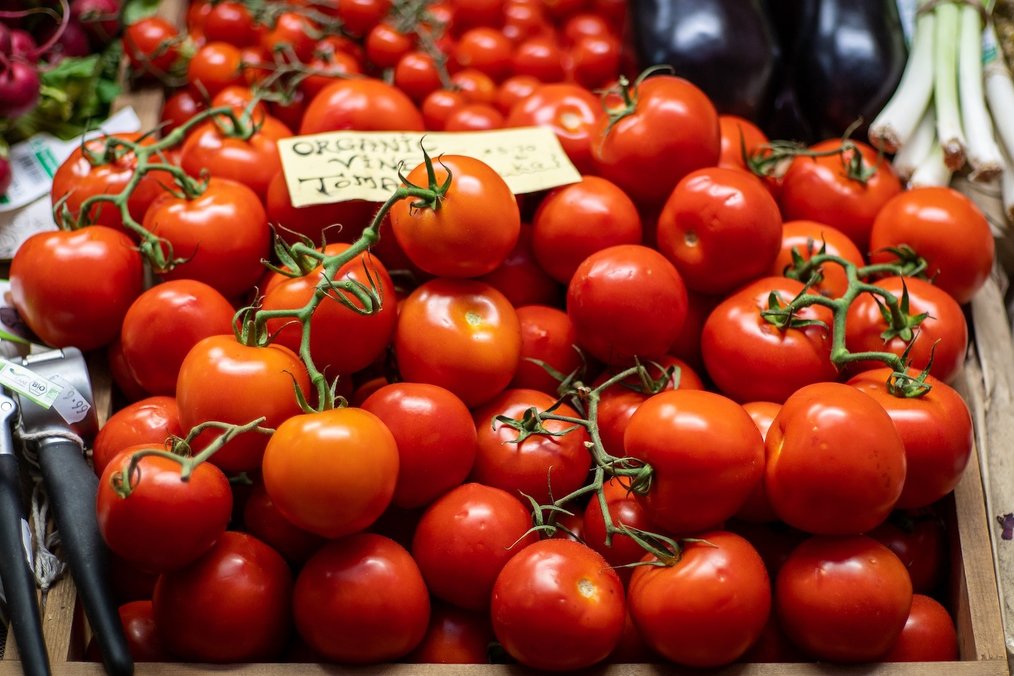 If you think Irish cuisine is limited to potatoes, think again. Ireland is currently experiencing a culinary renaissance, with a modern approach dovetailing with traditional ingredients. The focus on local products and produce is palpable on many restaurant menus, where local meats, cheeses, and spirits abound.
Cork's English Market has been dubbed "the best-covered market in the U.K. and Ireland" by Rick Steves. It's home to a multitude of traders, so you can purchase local products and take them home. There are also delis and restaurants in the market, where you can dig in on site.
10. Sip Jameson at the Distillery
There's nowhere better to try Irish whiskey than in the very spot it's made! In Midleton, County Cork, you'll have the chance to see how Jameson has been distilled for centuries. With several different types of tour on offer, this beautiful distillery is ideal for every whiskey fan, from the expert to the amateur.
This list may be a good place to start, but in reality, it's just scratching the surface of everything Ireland has to offer while you're on a tour there. Take advantage of friendly locals, and ask for their favorite spots as you travel. You may discover something completely unique!
This post was originally published in October 2019, and it was updated in November 2020.