Tours & Trips
The 10 Best Things to Do on a Japan Tour
Despite how exhilarating it is to book plane tickets overseas, planning a trip can also be overwhelming. With Japan, it seems like the stress is compounded; not only are you traveling to the other side of the planet, but there's so much to do and see. How do you choose?
I was fortunate enough when I planned my own travels to Japan to have the advice of my family and friends who had already been there. With their tips in mind along with my own, here are, in my opinion, the 10 best things to do while on a Japan tour.
1. Witness the Madness of Shibuya Crossing
One of the most iconic images of Japan is the chaos that ensues when pedestrian lights turn green at Shibuya Crossing in Tokyo. Hordes of locals and tourists cross all at once at the world's busiest intersection. It's an accurate snapshot of the hustle and bustle of life in Tokyo, as well as the perfect place for people watching.
While there are several viewpoints from which to see the crossing, my friends and I elected to go to the Starbucks Shibuya Tsutaya so we could get a cup of coffee while we observed the rush of people below.
2. Eat Ramen
If you didn't eat ramen while you were in Japan, did you really go to Japan at all? One of my favorite experiences while in Japan was eating ramen at Ichiran Ramen. Each seat is provided with a slip to fill out your order. Once you slide it across to the server's side and push the button alerting servers that you're ready, your order is whisked away and later replaced with a steaming bowl of delicious ramen.
The best part? You barely have to interact with anyone. With foldable dividers separating each table and blinds between you and the servers, the place is an introvert's dream come true.
3. Travel on the Shinkansen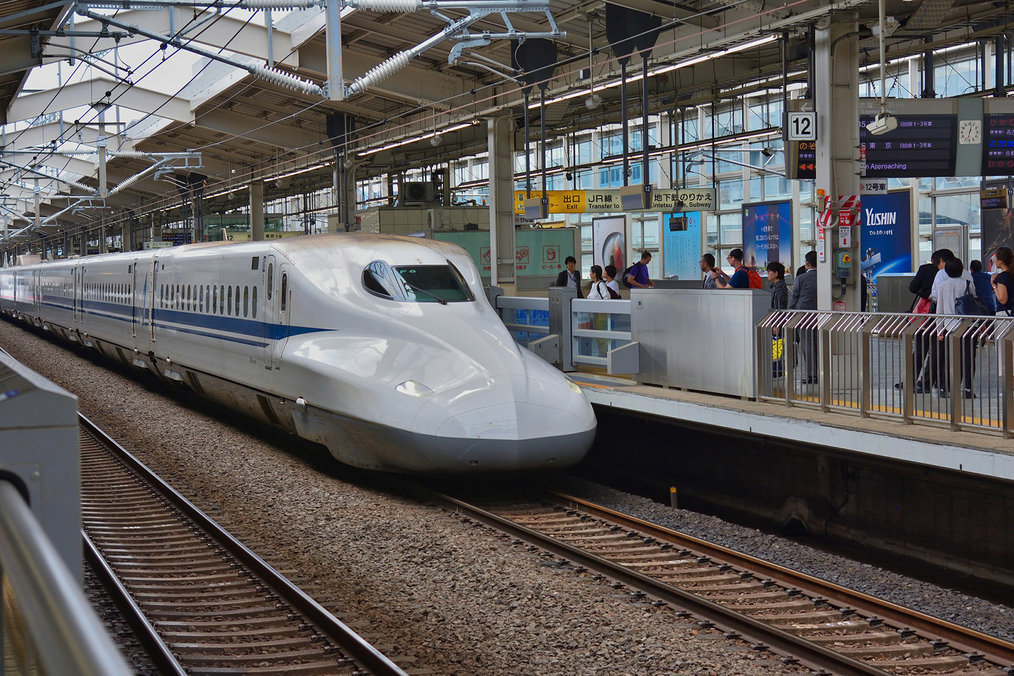 After experiencing train travel in Japan, you'll never quite be the same again. Japan was the first country to develop high-speed train travel between metropolitan areas, and they've clearly perfected it.
The Japanese train system is one of the most sophisticated and efficient in the world, not to mention clean. Trains run like clockwork and are rarely tardy. The seats are comfortable, and the views are not to be missed. (If you're taking the bullet train from Tokyo to Kyoto, you'll want to sit on the right side of the cars to see Mount Fuji.)
4. Bathe in an Onsen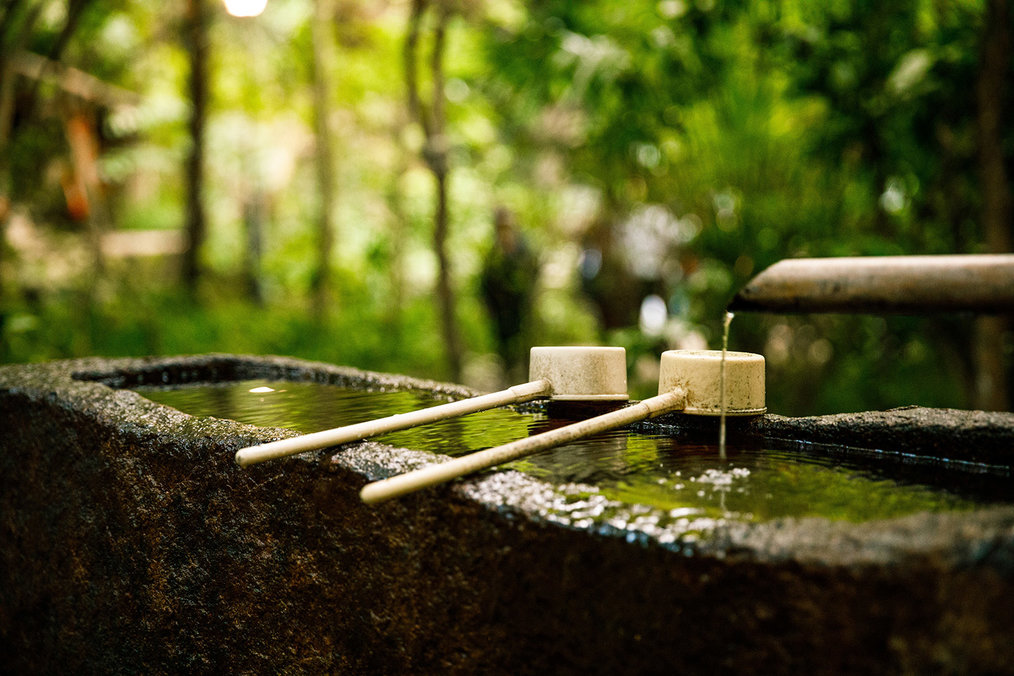 Japan has a plethora of natural hot springs, or onsen, to choose from. For a day of relaxing, I'd highly recommend taking a day trip to hot springs and letting out some steam – literally. Though some hot springs resorts now allow clothing, people traditionally bathe in Japanese onsen naked and genders are separated.
I went to an onsen in Hakone, which is a small town by Lake Ashi, with a beautiful view of Mount Fuji. Unfortunately, it was overcast the day I passed through, but being naked with strangers was a wonderfully liberating experience I'll never forget.
5. Sing Your Heart Out at Karaoke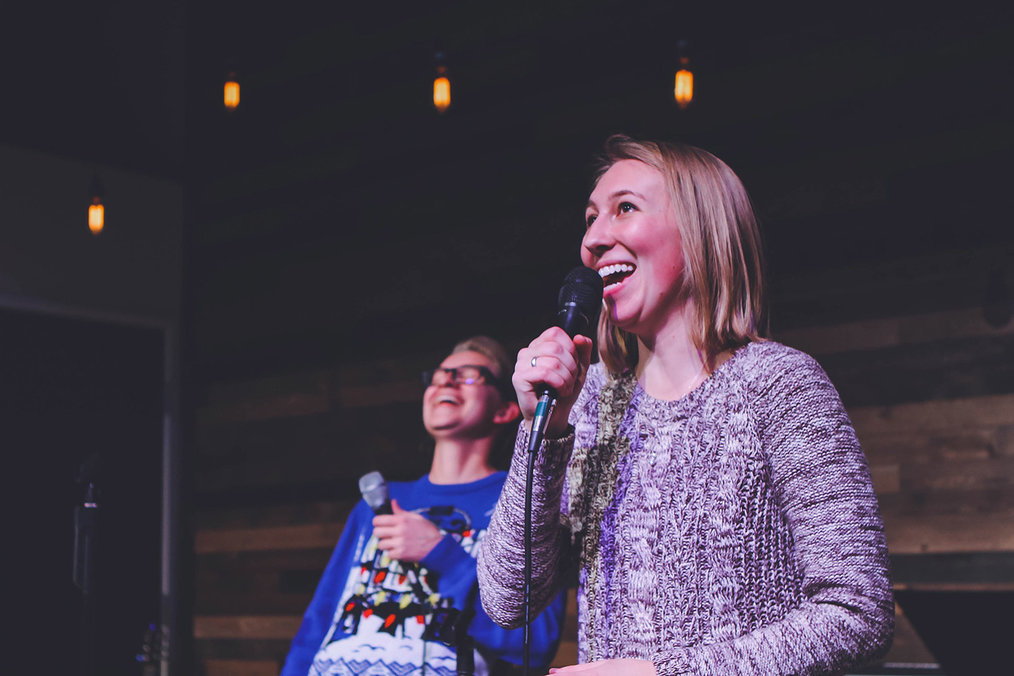 If you've always dreamed of being a pop star, now is your chance! In my opinion, there's no other way to do karaoke than to do it in Japan, otherwise known as the land of karaoke.
While everything else in Japan tends to be a bit pricey, karaoke is dirt cheap. Plus, you get the bonus of renting private rooms so you don't have to sing to a room full of strangers (unless you want to!). If there's any day during your trip that turns into a downpour, karaoke is a perfect indoor activity to sing away the rainy day blues.
6. Visit the Temples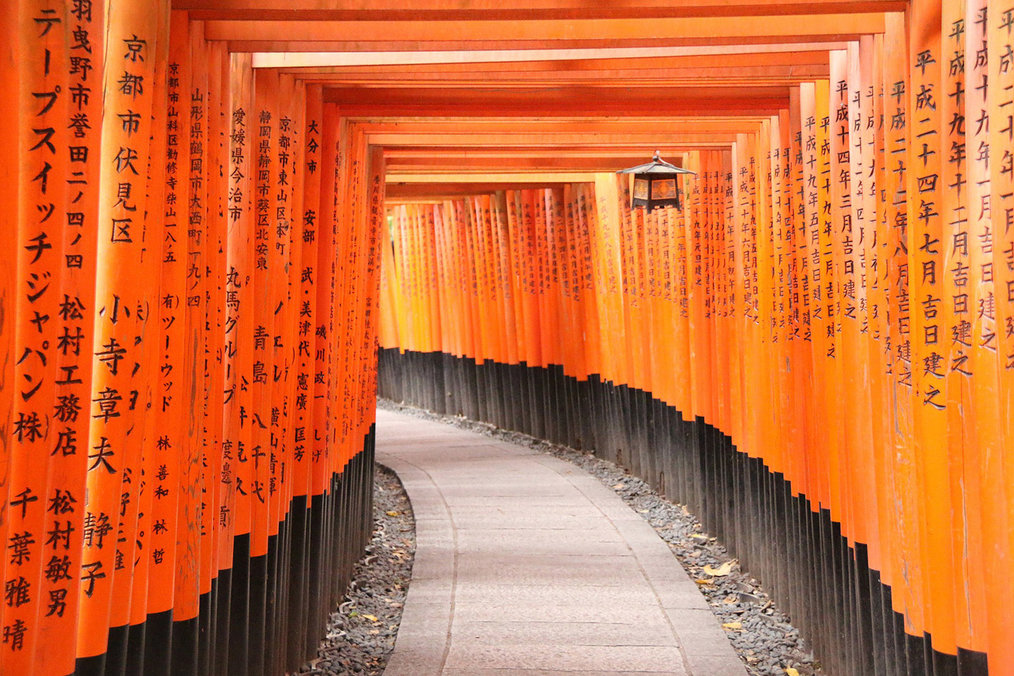 If you do nothing else during your time in Japan, you must see the temples. Personally, my favorites were Fushimi Inari Shrine, which you may recognize from Memoirs of a Geisha, and Kiyomizu-Dera, both located in Kyoto.
Red arches line the grounds at Fushimi Inari for miles and miles, creating a breathtaking scene. Entering the area surrounding Kiyomizu-Dera honestly feels as though you're stepping back in time, with its cobblestone paths and quaint charm. I also really enjoyed walking the path between the "love stones" at this temple. Other popular places of worship include Kinkakuji, or "the Golden Pavilion," and Nanzen-Ji.
7. Go to Hiroshima Peace Memorial Park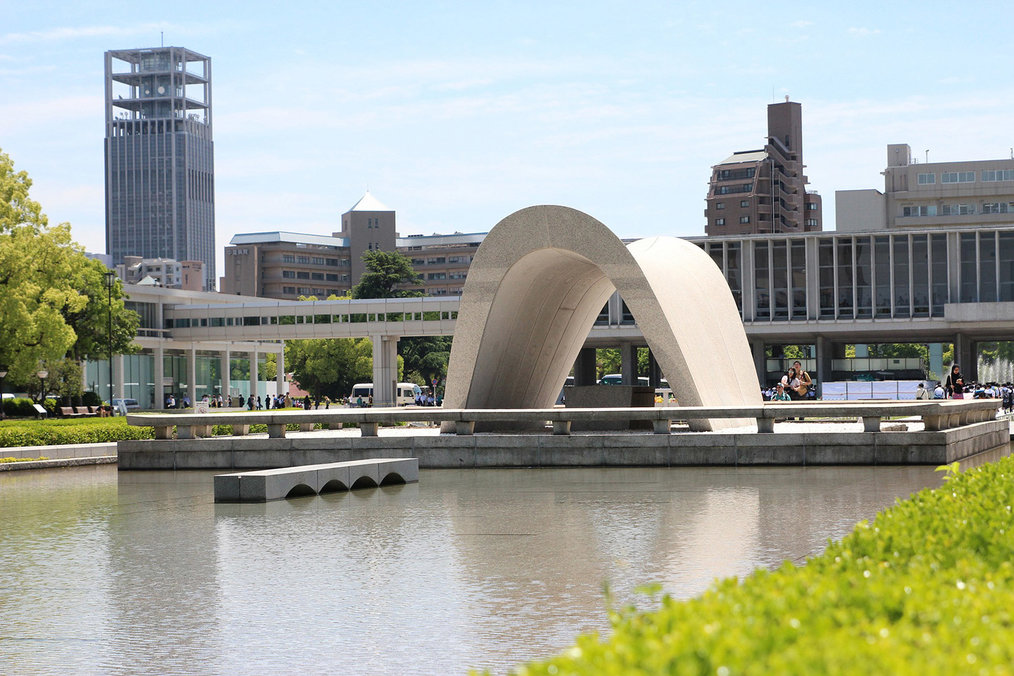 For me, one of the best parts of traveling is being able to visit historic sites and trying to understand the events that defined our society and others. This park and the peace memorial commemorate the lives lost in the first atomic bombing at the end of World War II.
The peace memorial is actually the ruin of the only building left standing near the center of the explosion. While I didn't have the chance to go to Hiroshima during my trip, I would love to return to Japan specifically to visit this memorial.
8. Get Lost in Arashiyama Bamboo Grove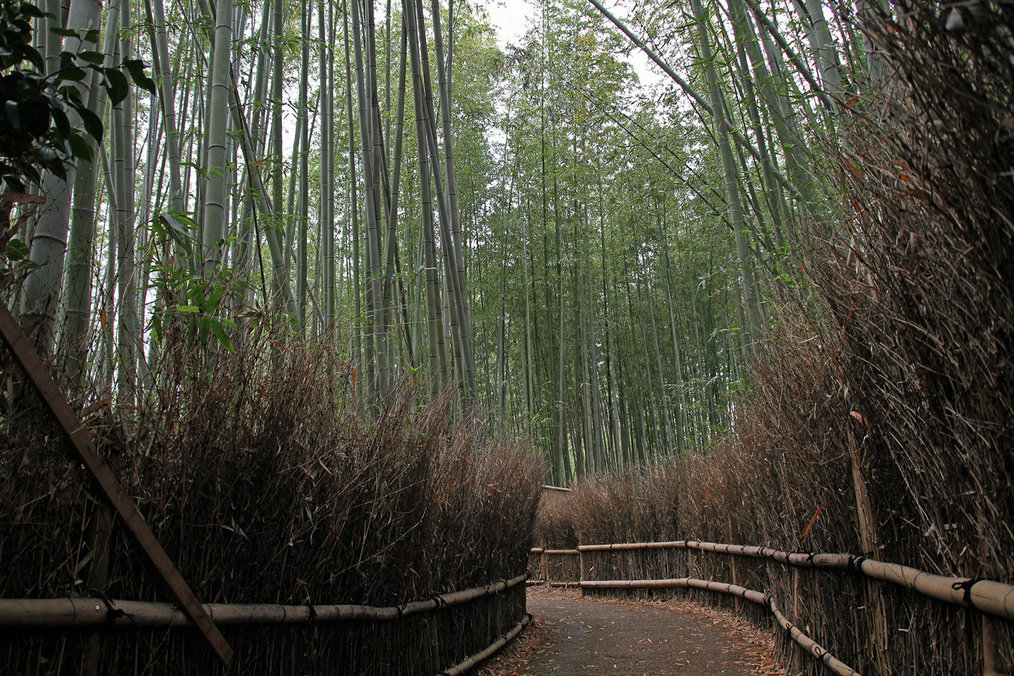 For most Americans and Canadians, the word "forest" conjures images of deciduous trees. Visiting this bamboo forest will redefine your perception of the term.
I visited Japan in the heat of the summer, so an excursion to Kyoto's famous bamboo forest was a welcome reprieve from the stifling weather. However, the Arashiyama bamboo forest is stunning in any season. It's a uniquely refreshing experience to walk beneath the canopy of rows upon rows of bamboo stalks.
9. Contemplate Life on Philosopher's Path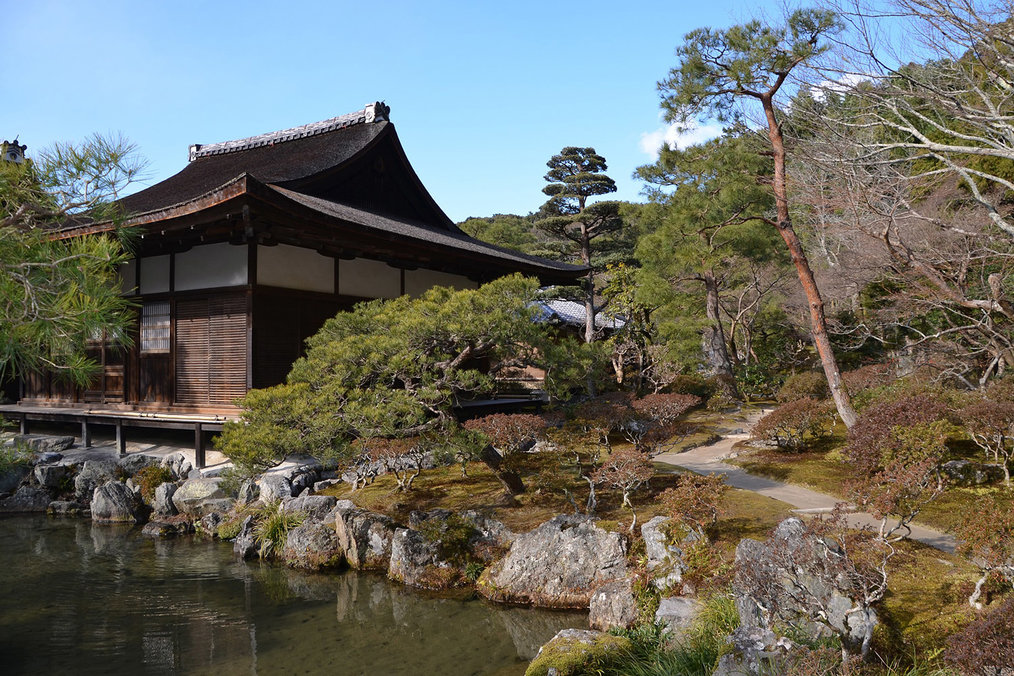 Another of my favorite activities I participated in during my travels in Japan was a simple stroll I took with my friend along what's known as "Philosopher's Path" in Kyoto.
The trail was rumored to be the route that the Japanese philosopher Nishida Kitaro followed during his daily meditations, hence the name. The path begins near Ginkakuji temple, or "the Silver Pavilion," and concludes at Nanzen-Ji temple. It's lined with Japan's world-renowned cherry blossom trees, so this is a particularly good activity to do in the spring when they're in full bloom.
10. Fall into a Food Coma at the Markets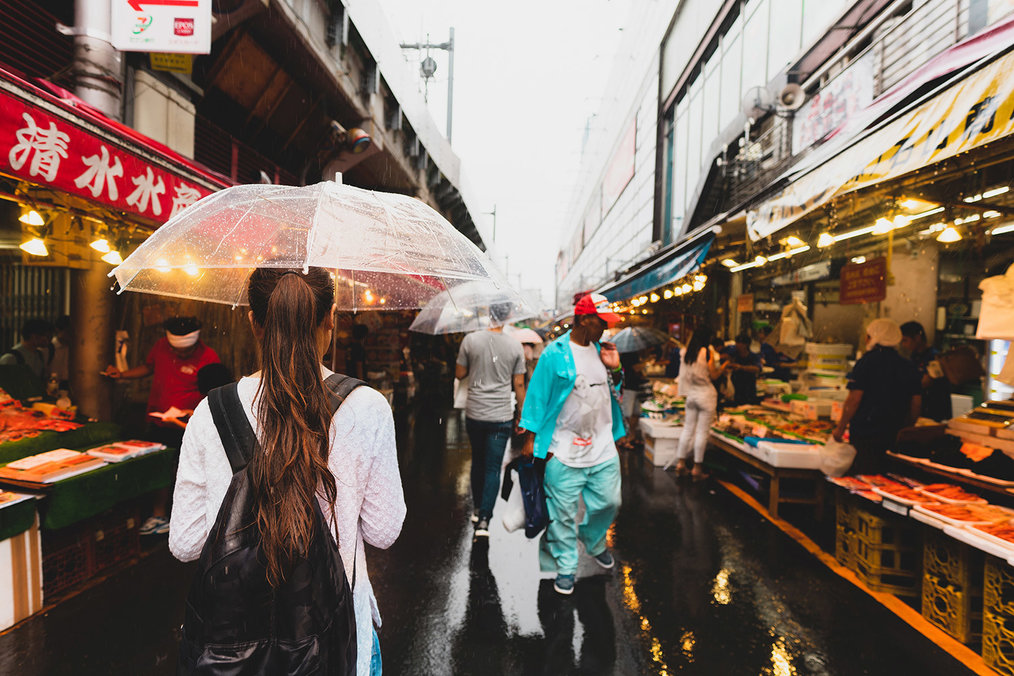 Of course, no travels are complete without tasting the cuisine beyond the ramen I mentioned above. My travel buddy loved roaming the stalls of Tsukiji Market in Tokyo in the early morning hours. (Pro tip: the earlier the better to get the freshest seafood possible.)
Personally, I was more enticed by Nishiki Market in Kyoto, where I found perhaps my favorite dessert in the world, a Japanese concoction called a "water bun." My entire trip to Japan was filled with so much good food, but the water buns left the strongest impression on me. I'm just waiting for the day I can go back and eat more.
There are so many fun things to do and see in Japan, you could spend years there and still not see it all. Luckily, traveling is easier than ever now with tour groups to take you to all of the main sights. Hopefully, this list can serve as a starting point for your journeys.