8 Things To Know Before Studying Abroad In the Middle East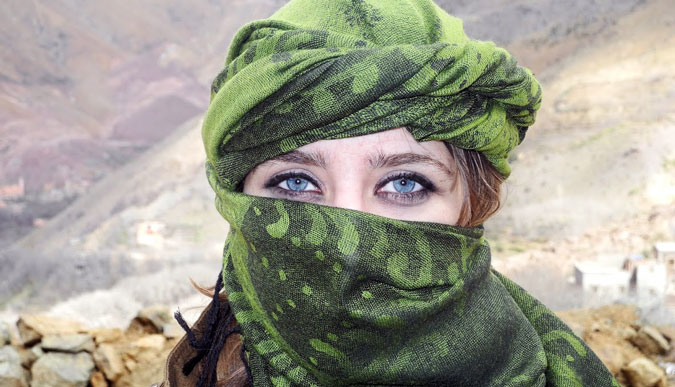 Studying abroad in the Middle East is a guaranteed transformative experience that'll shatter any preconceived notions you had about this part of the world. Prepare yourself for unbeatable hospitality, rich history, compelling current affairs, spectacular scenery, fascinating languages, and delicious cuisine.
The Middle East is one of the most eye-opening and enriching study abroad experiences available.
Whether you're thinking of Cairo, Jerusalem, or Amman, here's Go Overseas' list of things you should know before studying abroad in the Middle East.
1. Think Carefully about the Country You Choose
Remember, there's no actual continent named the "Middle East;" it's a term based on the geographic perspective of North Americans and Europeans and refers to a diverse group of countries in Europe, Asia, and North Africa.
Egypt is very different from Iran, as are the Gulf States from the Levant countries, and studying abroad in Israel is another completely different animal. The most popular places for study abroad in this region are:
Egypt
Jordan
The United Arab Emirates
This is mostly for the widespread utility of their dialects as well as safety and stability.
2. Dedicate Time to Learning the Language
Regardless of your final destination, learning the local language will be essential -- and excruciatingly difficult. Even if you've studied fousah (Modern Standard Arabic), the dialects spoken in each country vary tremendously, both from MSA and from one another.
Plan to dedicate a considerable amount of time during your study abroad experience to learning Arabic, Farsi, Hebrew, or any of the other languages spoken in the Middle East.
A minimum of two years language preparation before studying abroad is highly recommended, but not required. Either way, you'll pick up the dialect very quickly once you're immersed in the country.
3. Be Educated and Open-Minded about Religion
As you probably expected, religion is a big part of society and culture in almost all of the Middle Eastern countries. Educating yourself and traveling with an open mind about Islam, Judaism, and other branches of religion practiced in these countries will greatly enhance your experience as you develop a better appreciation of key cultural sites and religious celebrations during your time abroad. You may even discover yourself adopting a few tenets of the local religion that you find most meaningful.
4. Know the Real-Life Implications of a Religious Culture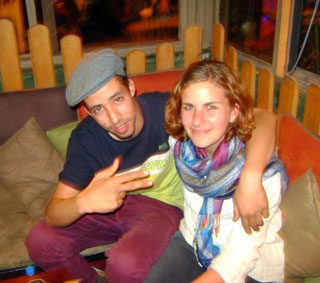 Besides the language itself, attitudes towards alcohol consumption will vary based on how conservative the local culture is and will likely be a significant departure from "normal" college life.
For example, you might have to resort to private house parties for drinking in most of the Gulf States, or simply stick to tea and shisha.
Egypt will have select places to buy alcohol, but the bars and nightclubs are few and relatively expensive to access.
Just think, it can actually be really nice to sit in the streets of Cairo and sip mint tea and smoke shisha with new friends; the connections made there are often much deeper than those you make in bars back home.
At the very least, expect to be conscientious about where, when, and with whom you drink.
5. Adjust Your Wardrobe Accordingly
Regardless of where you go, you'll also have to adjust your wardrobe, especially if you're female. You might think it's okay to wear shorts in Beirut, Dubai, or Tel Aviv, but you'll still feel uncomfortable in the parts of those cities away from the beach.
Generally speaking, it's smart to always wear long pants or long skirts, even light, long-sleeved shirts in the more conservative places. Even if an area is relatively lenient on what foreigners wear, the idea is to be respectful of the culture and not draw unwanted attention to yourself.
Sure, a woman "can" wear shorts and miniskirts in Cairo, but the reactions and even physical contact she will receive from strangers will probably change her mind.
6. Take Safety Precautions Seriously
Issues surrounding wardrobe begin to touch on the idea of general safety. Despite our world's sound-bite driven media, the Middle East is a very safe place to live if you respect the local culture, speak a bit of the language, and follow common sense.
Once you discover Egypt, you'll become curious about Lebanon. Once you've seen Lebanon, you'll want to visit Saudi Arabia.
You should always stay on top of the current political situation and take it into consideration when picking your destination in the first place. Women should be aware that sexual harassment -- verbal and physical - can be a very real concern in some places.
Dressing appropriately and speaking enough of the local language to tell off any potential assailant is good prevention.
7. Engage in the Debate
You're entering a region that has, for a long time, been an object of perceptions, stereotypes, and sensationalized media, as well as war, conflict, and subjugation. Depending on your nationality, you may find yourself becoming the subject of compelling international politics debates over otherwise casual dinners and nighttime shisha.
Never deny your citizenship; instead, be well-informed about your home country's activities in the region -- past and present -- and be willing to participate in constructive, non-accusatory conversations with locals and other foreigners alike. You may be surprised at what you learn.
8. It Won't Be Your Last Trip to the Middle East...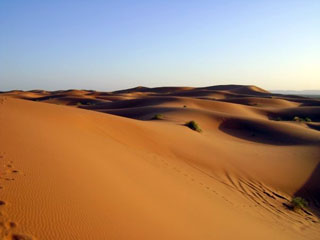 Nights spent smoking shisha and sipping mint tea under palm trees with new friends, getting used to the hum of the call to prayer at sunset, and finally gaining a grasp of one of the world's most difficult languages are just a few of the ways this part of the world will take hold of your heart -- and never let go.
Once you discover Egypt, you'll become curious about Lebanon. Once you've seen Lebanon, you'll want to visit Saudi Arabia. Once you've been to Saudi, you'll have Israel on your bucket list.
Because it's an extremely diverse region with many particularities between nations, once you're intellectually and emotionally awakened to the charms and realities of one place, you will want to explore all the rest!
Prepare for a Rewarding Experience
The Middle East is one of the most eye-opening and enriching study abroad experiences available. From learning your first words of Arabic to encountering Bedouin villages in the desert, from textbook pyramids-and-camels adventures to exploring Beirut's avid arts scene, you'll find great joy in uncovering the full spectrum of humanity -- the expected and the unexpected -- that lies nestled in this awe-inspiring region of the world.
Photo Credits: Erica Alfonzetti, and Jessie Beck.