Everything to Know about Volunteering Abroad in College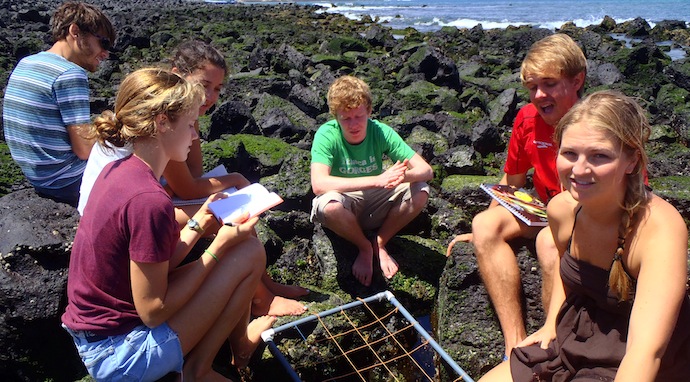 For college students, finding and preparing for your dream international volunteer vacation can be an exciting but nerve-wracking time. More students than ever are volunteering abroad, and the good news is, there's a lot of options and support available! Whether you've always dreamed of volunteering abroad or have only recently begun to consider the idea, now is the perfect time to start making your dream a reality.
As you embark on your journey of a lifetime, we've compiled the following tips to help you avoid some common mistakes students make when volunteering abroad. Finding and choosing your volunteer program abroad is really only the first step. Many students are so excited about their volunteer work that they don't consider other important pre-trip details; we'll make sure you're prepared for those. On the other hand, some students get so focused on the logistics that they have a hard time enjoying their volunteer experience; we'll help you learn to balance the details with the daily grind. Finally, many international volunteers neglect to plan for their return home, and struggle to acclimate to life as usual after their international volunteer experience.
We'll help you prepare not only for your service abroad, but how to keep it alive after you return home. Without further adieu, here are 12 tips to help you navigate the waters of international volunteering before, during, and after your experience.
Before You Volunteer
International volunteering is more popular than ever, and with that popularity has come a wealth of options for the globe-trotting do-gooder, from university-led service learning or alt break programs, to independent non-profits with a mission to make the world a better place. With more options than ever before, you'll have to plan ahead and spend some time researching your options. Here are some tips to help you find and prepare for your dream international volunteer experience.
Know why you want to volunteer. Create a mission statement for why you want to volunteer abroad that will not only guide you through your search process, but also help you answer questions from family, friends, or even scholarship committees!
Find out your school's requirements. If you are fulfilling a school requirement or seeking academic credit, make sure you know the guidelines, and get approval from your advisor before committing to anything. Also clarify whether your volunteer work needs to be directly related to your major; many students assume that their volunteer work needs to be in a related field, but schools are often much more flexible than expected.
Plan ahead. Before you pick a program, make sure you've double-checked your schedule and that you have no prior commitments. Some programs accommodate spur-of-the-moment sign-ups, but many programs fill up early, and some locations could require time-sensitive visas or shots, so plan ahead and sign up at least a few months before you plan to travel, if at all possible.
Budget. Make sure you know what your program's fee covers, and what you'll need to handle on your own. Most programs do not include your flights, visas or vaccines if required, side trips, or souvenirs, and some don't include food or lodging either. To fund your experience, look for scholarships and grants through your college, with hometown associations, and on the internet, and tap family and friends for donations. Get creative with fundraising events, and don't forget to save as much of your own money as you can.
Know your location well. Whether you've always dreamed of volunteering in Africa, want to utilize your Spanish skills in Latin America, or can't wait to cross the Taj Mahal off your bucket list, research your chosen location to understand key social issues, plan for weather, and determine the feasibility of side trips or free time plans before you commit to a program. Make sure you know any visa requirements or vaccine recommendations before planning your trip, and subscribe to the state department's updates about the country.
Keep an open mind. Whether you're passionate about working with people living with HIV/AIDS or protecting endangered wildlife, look for established programs that provide ethical and sustainable opportunities to volunteer with these populations. Keep an open mind; sometimes the best place to help orphans is in a school, not an orphanage, for example. Regardless of your interests, make sure you're not so focused on your own goals that it gets in the way of meeting the needs of the community.
While You Volunteer
Congratulations! You've found the perfect program and crossed all of the logistics off your list, and you're now en route to your volunteer experience of a lifetime! But what next? It's normal to experience some nervousness mixed in with your excitement, but you can boost your confidence and make the most of your volunteer abroad experience by remembering these tips.
Set realistic expectations. Change comes one step – and one person – at a time. You won't be able to make huge sweeping changes in a short amount of time, but you can still have a big impact if you accept the value of incremental changes. Consider thoughtfully the pros and cons of short term volunteering.
Prepare for culture shock. There's no way around the fact that daily life will be different when you volunteer abroad, from food and climate to dress and cultural norms to a language barrier. Anyone, even the most experienced traveler, can experience culture shock from time to time, so be patient with yourself, talk it out with your fellow volunteers and program staff, be flexible, and keep an open mind.
Stay connected. The more connected you stay with friends and family back home, the easier it will be to acclimate and adjust to "reverse culture shock" once you return home. If you have easy access to an internet connection, keeping a regular blog or posting photos can be a great way to share your experience with those back home (just don't go too far and abuse your access to technology). If you're in a more remote location or prefer to disconnect for your experience, no worries; keep a journal instead, and send a group email or post on your blog after the experience.
Make the most of your time. If you find yourself vowing to push your comfort zone at your volunteer assignment tomorrow, or checking out that traditional dance show next week, check yourself and make the most of the present. You'll get from the experience what you put in, so push your comfort zone, be proactive, and take initiative (now, not tomorrow).
The impact of your international service continues even after your actual work is done, as you educate others about your experiences and help break down stereotypes about other cultures.
After You Volunteer
International volunteering may begin in another country, but it certainly doesn't end there. Brace for a smooth transition when returning to real life after your volunteer stint.Here are some tips to help you readjust post-program and make sure that the impact of your international service continues well after the flight home.
Brace yourself for reverse culture shock. Many international volunteers have a harder time readjusting to life as usual than adjusting to the foreign culture. A great way to combat reverse culture shock is to share your experience with others; present your experience to different groups on campus or in your community, talk to friends, and write reviews and reflections on your experience. Unfortunately, you might not always find a captive audience, so stay in touch with your fellow volunteers, and ask your program if they have an alumni association you can stay involved in.
Stay engaged. If you're interested in staying involved in the community where you volunteered, carefully consider the best way to do so, and make sure it's sustainable. If you are inclined to donate money or supplies, make sure you know your organization's donation policy, and if you do donate, always do so through an established and reputable organization that is set up to manage donations responsibly. Also, look for ways to carry aspects of your experience into your life back home, like doing similar volunteer work in your neighborhood, incorporating your lessons learned abroad into your lifestyle, and inspiring others to volunteer abroad. Remember, unlike domestic volunteer work, the impact of your international service continues even after your actual work is done, as you educate others about your experiences and help break down stereotypes about other cultures.
Plan your next trip. Make a commitment to yourself to continue exploring the world in meaningful ways. Take a week or two (or a semester!) to study abroad, or spend a summer interning in another country. You may opt to go abroad for longer next time - perhaps pursuing a job teaching abroad (here are the best countries for recent college grads). Heck, you may even opt to volunteer abroad again! Whatever overseas experience you fancy, make traveling and adventuring a priority in your life. Keep the spirit of altruism alive!
You'll get from the experience what you put in, so push your comfort zone, be proactive, and take initiative (now, not tomorrow).
With these tips in mind, volunteering abroad can be the adventure of a lifetime for a college student. Utilize the resources at your disposal, plan ahead, make the most of your experience, and stay proud of the difference you've made – and continue to make – in the world. Happy volunteering!
Photo Credits:
Wikimedia
and
IES Abroad
.