Tips for Celebrating the Holidays With Your New Friends Abroad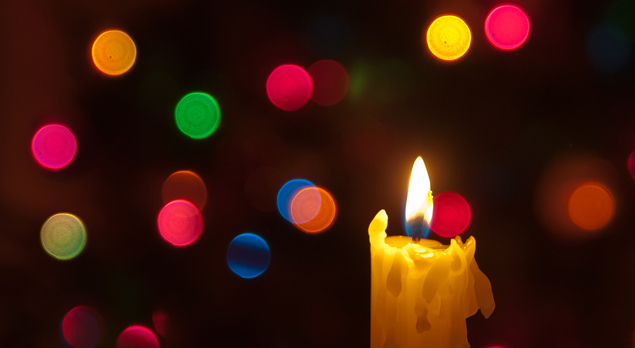 Living overseas, whether you're studying abroad, teaching English, volunteering, or even working, is an exciting opportunity to learn about new customs, history, and traditions.
At the same time, while you're overseas that cultural exchange is never a one-way street. Just as you will be learning about your new host country's culture, so too will the people you interact with be learning about your own. In fact, many students who study abroad report that they feel more like ambassadors than students in their experiences overseas as they answer many questions about their own country with new connections.
Cultural exchange is never a one-way street... the holidays are a perfect opportunity to share a bit about your own culture.
While the names and types of holidays may be different, celebrating the winter season is a part of the culture in many corners of the globe. The holidays, with their positive, cheery spirit and deep-rooted, nostalgic traditions, are a perfect opportunity to share a bit about your own culture with your homestay family or the local friends you've made during your time abroad.
With the holidays just around the corner, we've come up with some fun and unique ways you can celebrate abroad. Read on and be prepared to get in the festive spirit!
Host a Friendsgiving
Who doesn't like a good excuse to gather your favorite people and eat? Even if your host country doesn't celebrate its own Thanksgiving or some version of it, I honestly can't think of a culture who wouldn't be on board for a home cooked meal with friends.
Gather your friends, and have them each bring a dish -- but be sure to cook up a few of your favorite staples as well!
Be Visual and Show Photos
Visuals are a great way to help people understand different customs they may have never experienced.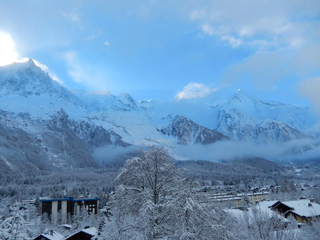 Create a slideshow or e-book with your family's holiday photos and share with your friends. To further tell the story of your culture's holiday traditions, you can add photos that show your hometown in the winter, front covers of your favorite holiday books, favorite holiday symbols or even holiday print advertisements.
In your visual display, you may also want to include photos that show the broader culture context of the holiday season where you come from. If watching Macy's Thanksgiving Day Parade kickstarts the holiday season for you, include images of your favorite floats. If your community throws local events, such as a dreidel game, sing-a-long or theatrical performance, include photos that show these customs as well.
To take your visuals to the next level, you can design a holiday card with a collage of these images to hand out to your friends and acquaintances. Further explain the importance of the holidays to yourself and family in a hand written note.
If You're Teaching or Know a Teacher, Plan a Lesson
If you are teaching abroad, you can (and should!) draft a lesson plan to share your holiday traditions with your students. Even if you aren't teaching, ask around to see if there's a local English teacher who would like to have you give a guest lesson. Reading your favorite holiday picture book from your childhood or sharing a slideshow of personal photos are great ways to explain your traditions to students.
Themed word searches, crossword puzzles, and scavenger hunts are also simple ways to teach holiday vocabulary. For older students, research projects and writing assignments comparing and contrasting holiday customs in different regions of the world can be a great way to get a discussion about these topics flowing.
For all students, a fun craft project like cutting snowflakes out of paper or decorating the classroom are a fun way to celebrate.
Music is a beloved holiday tradition for many people. Help your students learn English by teaching them your favorite holiday song. Use fill-in-the-blank worksheets and lyric music videos on YouTube so that students can write and read the lyrics they sing out loud.
Bake Your Favorite Holiday Foods
If there's one truth that rings true around the world it's that everybody likes to eat!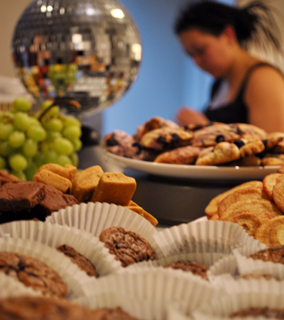 If Christmas cookies, decadent pastries or succulent, savory dishes are part of your traditions, whip up a batch (or two) and share with your friends! The food can serve as a delicious segway into a conversation about your favorite holiday traditions back home.
If you are living with a host family, ask if you can cook them a meal one night and prepare your family's most classic holiday dishes. Or, if you are living on your own and have a space to host people, invite your friends over for a cookie baking party. Tell everyone to bring their favorite recipe – that way everyone gets to try a new type of sweet and a variety of cultures and customs are represented. Food is always a great way to share your traditions!
Throw a Holiday-Themed Movie Night
Do you typically spend the holiday season pining for love like the characters in Love Actually? Are you from a city that goes all out with decorations for Christmas like the streets of New York City in Elf or has a Christmas Parade like the one in Miracle on 34th Street. Or perhaps you relate to Adam Sandler's character's traditions in 8 Crazy Nights and are tired of having to explain what Hanukah is.
There's no shortage of holiday movies produced in Hollywood. Pick the one that most represents you and your family's traditions – or just makes you laugh the hardest – and throw a movie night for your local friends. The movie can serve as a great conversation starter to discuss what the holiday season is like where you come from and how it compares to your current locale.
Give a Few Small Gifts or Play "Secret Santa"
Gift giving plays a central role in many holiday customs around the world -- though sometimes it may just be money or something very specific that's getting gifted.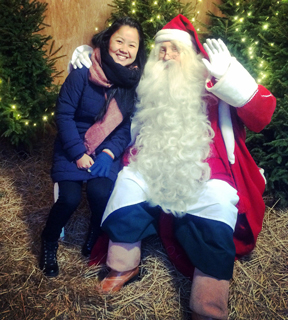 Use gift giving to your advantage by giving something that represents your own traditions. If you anticipate being overseas during the holidays, it can be a good idea to prepare in advance by bringing trinkets from your home with you. For example, if you're from Canada you may want to bring Maple Syrup, Australia, koala trinkets, Maryland, Old Bay Seasoning, or Florida, orange-scented candles.
The gifts you give don't have to be expensive. Put your arts and crafts skills to the test and make home-made presents. Build gingerbread homes that resemble your own (Don't forget to include candy pieces that represent all the members of your family), hand-craft an ornament with your most cherished holiday symbols, frame photographs of your hometown in the winter or re-make your favorite themed craft project from grade school. Baked goods are also a delicious gift idea that is sure to be well-received with thankful bellies!
Want to take it a step further? Get everyone involved and play "secret Santa". I'm sure everyone will get a kick out of the game's results.
Don't Forget to Learn About Others Too
The spirit of winter holidays around the world is one of cheer, happiness and welcoming. However, it is important to remember that not everyone you meet will have the same beliefs as you about religion or holidays. When sharing your traditions make sure you are actually sharing them, and not preaching. Be open to listening and learning about the local traditions as well and never criticize the differences in celebration types and styles, no matter how strange the new customs may seem.
Also, while it can feel sad to not experience the holidays in a way you are used to don't over share your traditions. Make sure you take time to experience the new culture around you. It is easy to become homesick during the holidays, but do your best to stay positive and soak your new setting in. This may just be a once in a lifetime experience!
Did we miss any other ideas? Share in the comments below!
Photo Credit:
LenDog64
, Michaela Wentz, and Jyoti Rai.