Tips for Teachers Choosing a High School Study Abroad Program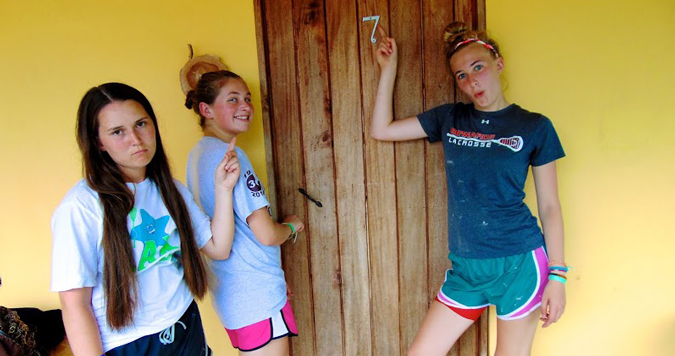 So you're taking students on a faculty-led trip overseas. Congratulations! Travel is life changing, and taking your students overseas is an unbeatable way to broaden their horizons, change their outlook of the world and help them foster new interests.
While it is important to consider your objects as an educator, it is also equally important to consider the students' needs.
As a faculty leader, traveling overseas with your students will allow you to develop a deeper understanding of your students, and play an important role in fostering their new understanding of the world.
But how do you choose a high school study abroad program for your faculty-led trip? With so many options out there these days, finding, and choosing the appropriate fit program can prove to be a big challenge. Start the process early in the year to get parents and administration on board and give students time to fundraise or find scholarships.
Here are eight tips to help you choose the right program for your faculty-led trip:
1. Establish the Objective for Your Trip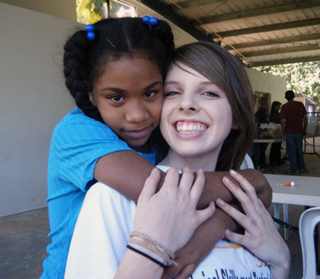 Establishing your objectives for your overseas trip is the first and most important step you must take to find the right program. What are your goals for taking your students abroad?
Whether it's language immersion, outdoor education, historical insight, or cultural interactions, the objectives for your trip will have an effect on the destination you visit and type of program that will meet your needs.
Have a clear idea in mind of what you want your students to take away from the trip before you research options.
Our Go Overseas country pages, guides, and reviews of programs can be a great starting point to help you determine which country would match your objectives as well.
2. Know Your Students
While it's important to consider your objects as an educator, it is also equally important to consider the students' needs. The energy-level of your group, prior travel experiences, and interests will affect considerations such as how long of a trip you should go on and how rugged, remote or culturally different of a destination you should visit.
It's also important to make sure the destination you select is somewhere students have an interest in going to, or else it could be difficult to fill the program. If you're unsure of the background of your student population or what destinations would pique their interest, consider doing a survey ahead of time.
3. Determine a Budget
How much of the program fee will your students be expected to pay? Do you know how much your average student's family will be able to pay for an experience abroad? Will there be study abroad scholarships available? Will your school being doing fundraising for this program? Will the program cover the cost of your travel?
Your budget will affect which programs you can choose as well as which destination you visit. In addition to program costs, airfare will have a big impact on where you will be able to afford to go.
For example, for Americans, it's often cheaper to take French students to Quebec from the United States instead of France, or Central America for Spanish students instead of Spain.
4. Reach Out to Several Operators
Once you've established your goals, student needs and budget, reach out to several operators so you will be able to consider all the best options. Ask your school administration or superintendent's office if they have any recommendations for suitable programs.
In your research process of programs, look for good signs of reputability including answers to inquiries in a timely, complete and friendly manner.
Go Overseas has a large database of reputable and trusted programs around the globe that offer programs such as language immersion, cultural exploration, volunteer abroad and teen travel. This is a great place to begin your search for programs! The programs listed on Go Overseas also have provider profiles, program ratings, and real reviews that will help you make the most informed decision.
When reaching out to operators, it is also important to take safety into consideration. Check the U.S. Department of State Travel Alerts and Warnings to make sure the locations you are looking into visiting are not on these lists.
5. Determine Reputability of Programs
In your research process of programs, look for good signs of reputability including answers to inquiries in a timely, complete and friendly manner. Don't be afraid to ask for references or information on how many students they send overseas and the number of years in business.
You can also look on social media and review websites to see what past participants have said about programs. Gathering information about all your options and determining reputability is an important step in selecting the right program for your needs.
6. Gather Program Facts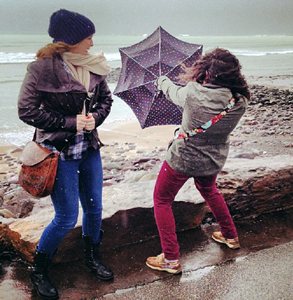 To aid you in making the most informed decision about which program to chose, gather basic program facts from all inquiries you send out. Outline what exactly the program will offer you. Make sure you have a clear understanding of cost breakdowns and what you will be responsible for paying for outside of program costs
Determine if there are any extras you will need to pay for such as lodging, meals or transportation. Note flexibility of payment and cancellation policies.
7. Weigh Your Options
Making a good, old-fashioned list outlining the positives and negatives for each program option you research can be a helpful tool in determining which program is the right fit for your faculty-led program abroad. Weigh all your options, and consider reaching out to a fellow faculty member, supervisor, or parent liaison for advice.
Once you've selected a program for your faculty-led trip abroad it's time to get pumped!
If you're having trouble choosing between two to three program options that seem equally a good fit, turn the decision over to your student population and let them vote. Students will be even more excited to participate in a program overseas if they get a say in selecting the destination!
8. Get Pumped!
Once you've selected a program for your faculty-led trip abroad, it's time to get pumped! Spread the word to your students and integrate relevant content into your lesson plans to help prepare them for the trip and ensure they will get the most out of their time overseas. Work with your administration and parents to fundraise or find scholarships for students.
Don't forget to get yourself pumped too -- you're going overseas with the bright, young minds of our future and will play a formative role in helping them develop a greater understanding of the world, experience personal growth and perhaps even begin a life-long journey of seeing the world!
Photo Credits: Holly Lippman, Jessie Beck, and Caitlin Crawford.