Study Abroad
How to Snag Awesome Flight Deals for Study Abroad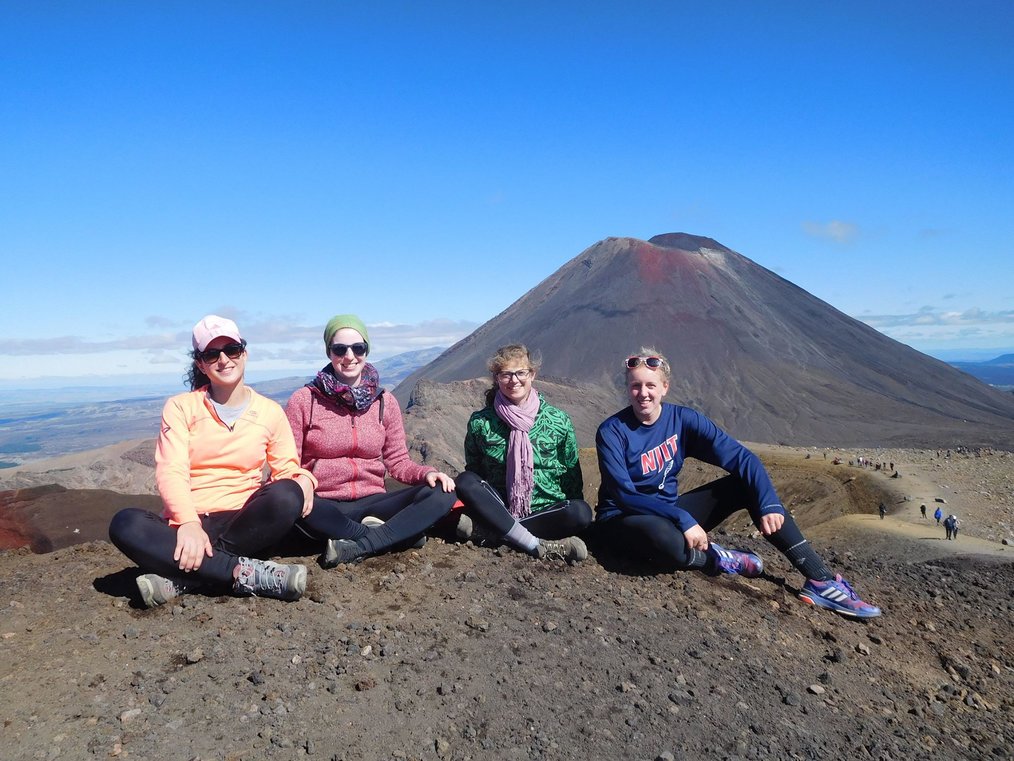 So you've decided where to study abroad - awesome! After you've turned in your application and been accepted to a program, you need to move into full-on preparation mode. We recommend 9 important matters to remember when preparing for study abroad, but organizing your student visa and booking flights should be at the top of your priority list. Although booking your first overseas flight might sound like a daunting (not to mention expensive) task, it doesn't need to be.
Some study abroad providers will include flight arrangement in your overall program costs - this is handy if you're not wanting to stay up late scouring for flights for weeks on end. Having a provider make the arrangements for you means your toughest job will be ordering the right latte as a pre-flight treat or figuring out how to make friends in the airport.
Others may turn to the internet, as booking flights is easier today than it has been in years past - no need to head to a travel agent to score that coveted window seat. Whether you're looking for to purchase flights to China for studying abroad or flights to London, these top tips will help you to find awesome flight deals. Every time.
Book in advance, at the last minute, or at 3pm on Tuesday afternoon
Although you don't need a student visa to book your flights, it's wise to wait until you have it so that you're not throwing cash away on a flight you won't be able to use.
Believe it or not, there is such a thing as booking too early. You can buy flights up to 11 months in advance, but airlines usually start to release cheap international flights around five and a half months later. As well as saving you money, buying your ticket almost half a year before you're set to fly will give you that smug satisfaction that only comes with being fully prepared.
Unfortunately, life doesn't always work that way. Visa delays, or your host college dragging their feet, could leave you with only a couple of weeks to organise your flight. In this situation you could try waiting for last minute flight deals (not recommended) or try some other methods for picking up cheap flights.
It's hard to believe, but air passengers pay ten different prices on average for seats on the same flight. Getting your hands on the coveted cheap tickets takes a combination of intuition mixed with good old economic research.
If an airline is going to have a sale, it's usually decided on Monday evening. When one airline drops its prices, the others soon follow suit. By 3pm EST on Tuesday, prices will have hit rock bottom. Don't you just love competition? These sales don't last long, so make sure you're in front of your favourite flight search engine when the clock strikes three on Tuesday.
Look out for student air fares
Some airlines offer cheaper air fares for college students, so if you're booking flights to Hong Kong or another expensive destination it's worth checking out. Remember you'll need to provide your student ID card as well as your passport when you arrive at the airport.
AirTranU offer student discounts for internal flights in the USA. This could be the boost you need to kick off the first leg of your journey, if you need to fly into a main airport hub before heading overseas.
Lufthansa's GenerationFly offers flight deals to 470 worldwide destinations, exclusively for American students.
American Airlines has a student discount programme which offers 10% off international and domestic flights.
Another way to find cheap student tickets is to use an online travel agent specializing in student tickets (some popular options are Student Universe and STA Travel). You will need to provide your student ID and college name when you sign up or book.
Certain days and times are cheaper
The Most Budget Friendly Airlines around the Globe
Check out our recommended airlines with inexpensive flights, perfect for those traveling on a student budget! No matter what region of the world you will visit while studying abroad, there is a flight carrier with your name (and price!) on it.
Central and South America: Gol, Azul, Avianca, TACA
Middle East: Emirates, Fly Dubai, Nasair
East Asia and Oceania: JetStar, Scoot, Virgin Australia, Cebu Pacific, Air New Zealand, Air Asia, Tiger Airways
Europe: RyanAir (UK), easyJet (UK), Vueling (Spain), Aer Lingus (IE), Germanwings (DE)
You can get better deals on cheap flights to popular study destinations of your choice by tweaking the day and time that you travel. It can be as simple as flying a few hours earlier, or a day later.
Red-eye flights are cheaper than afternoon and early evening flights. Who wants to get up at 4am? The prospect might sound awful, but when you consider that the early morning alarm will save you hundreds of dollars, suddenly these flights make a lot more sense. Besides, you can sleep on the airplane (provided you remember your neck pillow!).
Most people travel on Fridays and Sundays, because they're heading on or returning from vacation. Tickets are often far cheaper on slow travel days, so look for flights on Tuesdays, Wednesdays, and Saturdays. There are exceptions to the rule, but it's a good one to bear in mind when you're searching for awesome flight deals.
Fly indirect
You can save even more money by booking flights with a layover.
This is an easy way to save money, but bear in mind how long your layover is going to be. If it's only a few hours, book it. If it's overnight, you might end up spending more on a hotel room as you saved by not flying direct. In cases like this, it's not worth it. Believe us; you do not want to sleep on an airport bench.
*these prices were correct at the time of searching, but if you learn one thing from reading this article it should be that flight prices fluctuate from hour to hour!
Check the small print
Although it's not necessarily part of finding awesome flight deals, not reading the small print can mean disaster. The first thing is to check is your luggage allowance. Going overweight could mean a hefty fine; and if you have a few layovers, you could end up shelling out at every airport.
You should also find out how flexible your dates are. Although you know when the semester begins, exam timetables aren't set in stone until later. If you accidentally book your flight home a week too early, you need to know it can be changed down the line without costing you a fortune.
It's as simple as that! Being proactive and knowledgeable about ways to hack your flight deals will help you in scoring an awesome low price. Just follow these tips, and you'll save enough money to keep you away from the ramen noodles (for a few weeks, at least!).