Study Abroad
One Woman's Inspiring Story of Transforming Study Abroad into Life Abroad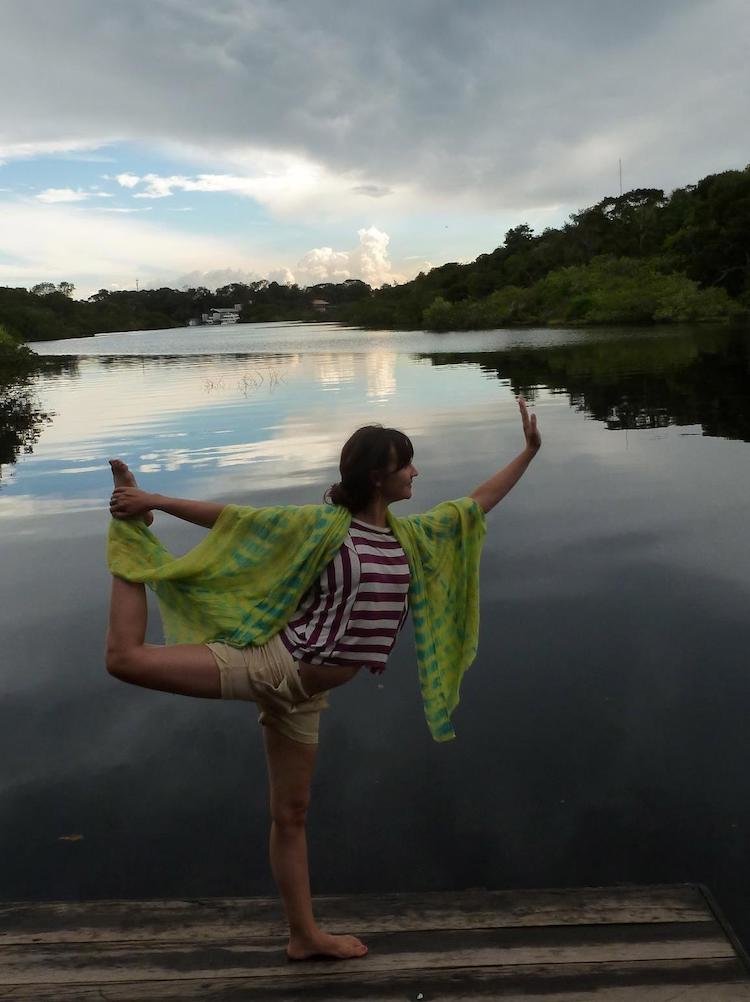 Plenty of students come back from studying abroad with their hearts set on going back abroad someday -- but how can you make that happen once you're not a student anymore?
There are plenty of ways to turn a semester or academic year abroad into a career path that will take you across the globe. While there's no checklist to guarantee you a career abroad, and you can't necessarily count on copying what someone else has done, there's a lot to learn from the people who have extended their study abroad experience far into their professional lives.
We spoke to sustainable development professional Emily about trying to be an independent woman in a conservative Chilean household, staying in touch with family in the pre-Skype era, and why working on women's rights issues isn't as "sexy" as some people think.
Emily, tell us about yourself:
Name: Emily
Age: 38
Originally from: Gaithersburg, Maryland
Studied abroad in: Chile, AY 1998-1999
Traveled to: 20+ countries
Other countries lived in: Dominican Republic, East Timor, Indonesia, UK, Colombia
What was the first foreign country you ever visited?
Italy. I went when I was in high school.
Why did you decide to study abroad in Chile?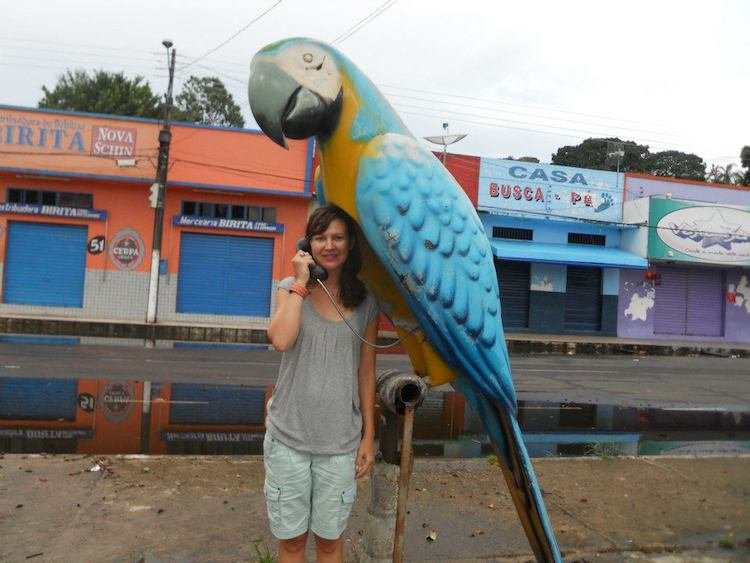 One of my Spanish teachers in high school did an exchange there back in the '70s and told us colorful stories about it -- like trying to explain to a customs agent in a conservative Catholic country what tampons are!
I was studying political economy of development in Latin America as my major in college, and wanted to live in a country where a transition from an authoritarian regime to a democracy had occurred. I was fascinated by the subjects of dictatorship, human rights struggles, and globalization.
I also wanted to go for the entire year so I could become fluent in Spanish, and I chose a program that enrolled students directly in local universities.
What was your study abroad experience like?
Staying away for an entire year was definitely a challenge for me -- and all this was before Skype and email! I recently found an entire box of letters my college girlfriends, parents, and family members wrote me while I was abroad. We did some serious letter-writing -- I'm talking 10 pages double-sided! So the personal challenge was great -- I definitely forced myself to stick it out at times, knowing I'd be better for it. And I was.
The first 3 months were the hardest. Despite 8 years of formal Spanish in high school, college, and probably middle school, I couldn't understand what people were saying to me nor express myself well at all. I placed in the lowest Spanish level there, and I was devastated.
Around about month three, I finally felt more relaxed and adjusted to the environment and my ear improved dramatically. Suddenly, all the grammar and vocabulary that was stored in my brain was accessible again and I made rapid progress conversing.
I lived with a Chilean host family, which is a good thing to do to get into the culture. I also found it presented uncomfortable situations, though. As a junior in college, I was already feeling pretty independent from my parents. In Catholic Chile, young women were not treated with that kind of freedom -- at least not in the household I lived in! I lived with a widow and her 20-something daughter. I was the 8th exchange student they hosted, so this was definitely a financial arrangement for the widow to some extent, and it wasn't exactly what I had in mind for a homestay.
While I was there, I began dating an Ecuadorian guy who I met on the Inca Trail in Peru. My Chilean host mom couldn't handle my staying at his place on weekends, so I ended up moving into my own apartment for the second semester. I'm glad I had both experiences, though, and I would suggest a homestay even if it's somewhat uncomfortable. I know I learned so much about Chilean culture and context from that experience.
What was the best part of study abroad? What was the biggest challenge?
Finally learning another language very well. was definitely the best thing. I'd say the biggest challenge was pushing myself to get out of my comfort zone.
What was your first job abroad?
Technically, step aerobics instructor at a resort in Pucon, Chile!
I also had an unpaid internship during my second semester at an economic policy think tank in Santiago.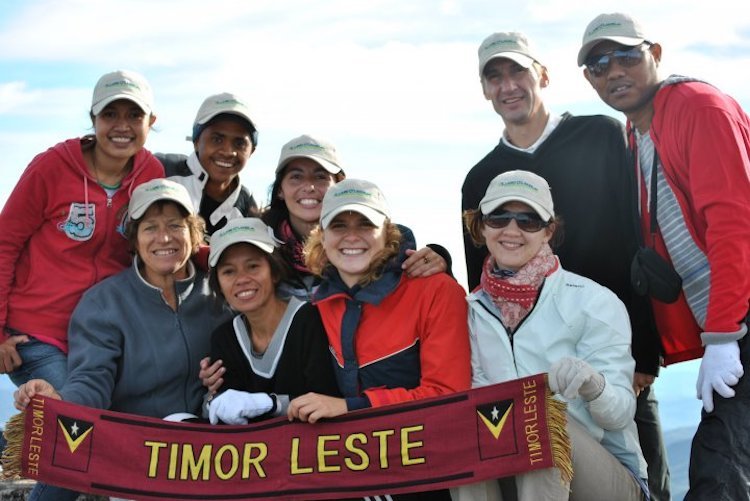 My first real job abroad was as Capacity Building Advisor to the National Women's Movement in East Timor, but I didn't get that job right out of college.
I knew I wanted to go overseas after graduating, but the Peace Corps wasn't my thing, so I applied for a Fulbright Fellowship instead. I got it, and went to the Dominican Republic to research women's labor issues in garment sweatshops.
How did you find that job?
I met a woman in the Dominican Republic who was supporting a local women's organization there and was paid by a progressive Catholic NGO called Progressio. She encouraged me to apply and I did. Eventually, I was contacted for a position supporting the women's movement in East Timor.
How long did you stay there?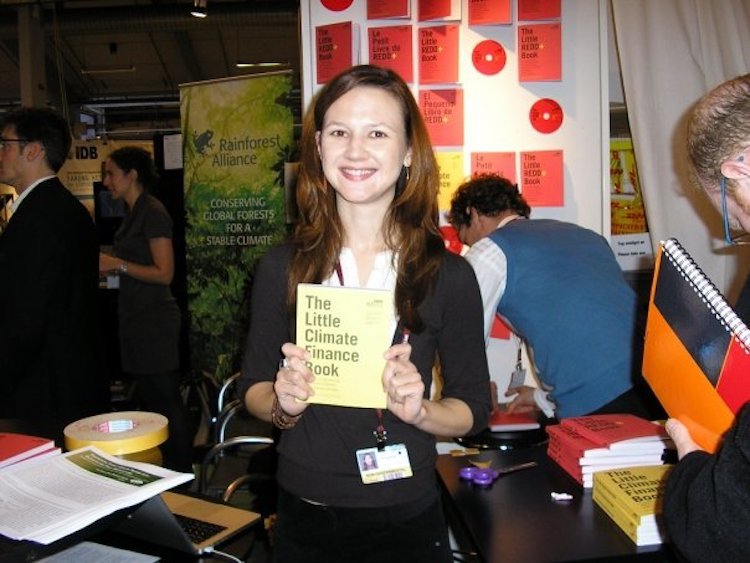 18 months -- and then I moved on to work for the United Nations. Then I went to work for an American international development NGO in Indonesia. By this point, it was turning into a career.
What was your favorite thing about your first job abroad?
I loved the people, the language, and getting in at the ground floor of a newly independent nation. There was an amazing spirit of "let's do this."
I was very young, so it was quite a learning curve. I also quickly discovered that supporting women's rights is not very sexy, so to speak. In reality, most of it is building organizational capacity -- systems, fundraising, organization, and so on.
A personal highlight for me was organizing the second National Women's Congress and four regional women's congresses. We involved more than 1,000 women and men to set the agenda for gender equality.
What's your favorite place you've ever lived, and why?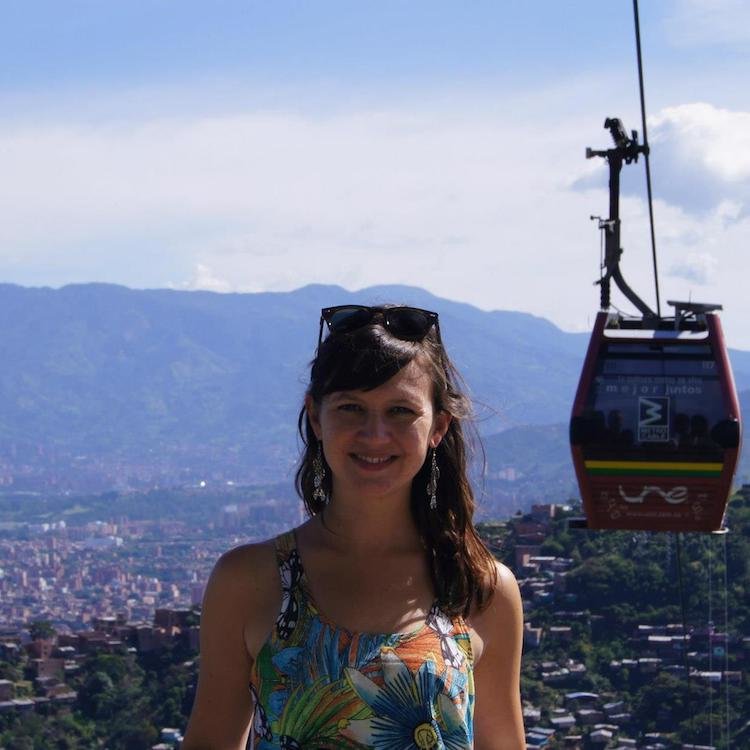 Probably Colombia. It's close to the US, in the same time zone as the east coast, and it's a middle-income country. It's beautiful and diverse, and the best healthcare I ever had was there, too.
I lived there for four years and worked with a start-up company that started Colombia's first community-owned forest carbon project to stop deforestation and preserve the way of life for Afro-Colombian landholders.
What do you love about living and working abroad?
I really enjoy living places for enough time to really get to know the language, culture, and a deep understanding of its development context. And I love getting out of US culture and away from a US-centric view of the world.
It's also a great way to meet lifelong friends -- including other Americans. Some of my closest American friends are people I've met while working abroad.
What financial advice would you give to someone who wants to pursue a career abroad?
Be smart about your finances -- don't spend what you don't have, and save money just like you would if you weren't overseas. At the same time, give yourself the experiences you may not get to have again. If you are someone who wants to see all the sights and visit as many places as possible, that will require some creative budgeting.
Where are you now?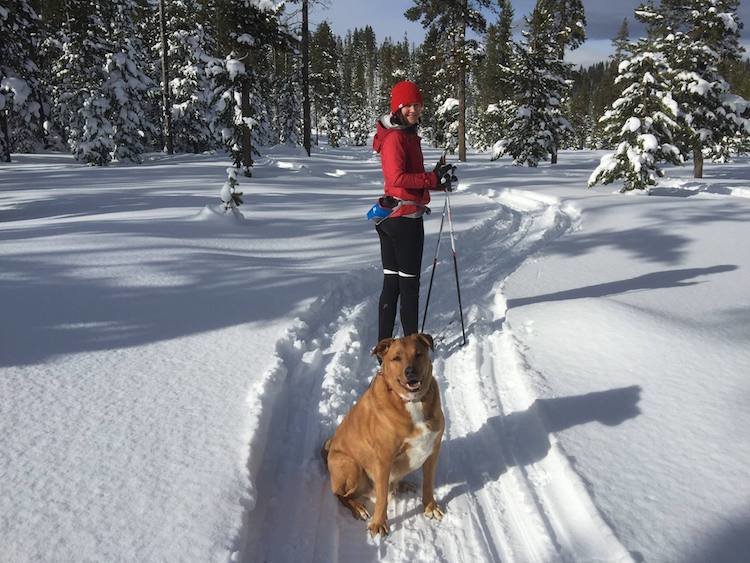 I live in Bend, Oregon now. I work as a consultant on climate change planning and project development both locally and internationally.
What's next?
Hopefully I'll get some new work in Colombia soon!