How One Woman Turned A Passion For Teaching into a Career Abroad
Teaching abroad probably sounds like an amazing way to travel the world, meet diverse people, and experience a completely new way of life -- but is it actually possible to make a living as an international teacher?
Here at Go Overseas, we're big on promoting intentional travel, but we also want to make sure you have all the information you could never need before you make major life decisions like moving abroad to pursue a career. Of course, the internet is happy to tell you about how easy it is to earn a living as a digital nomad or part-time English teacher, but we think it's important to hear directly from people who have actually managed to make a living out of their international experience.
This is the next installment in our series of profiles offering insight from real-life study or teach abroad alumni who have found ways to turn their time overseas into a career path. Read the previous interviews with Anna, Lana, and Emily.
For this installment, we're off to Singapore to talk to experienced international educator Andrea about the challenges of making friends in France, the joys of teaching in a diverse classroom, and the many benefits of dating a local.
Andrea, tell us about yourself:
Name: Andrea
Age: 29
Originally from: Canada
Studied abroad in: Nantes, France, AY 2007-2008
Taught in: Belgium, Colombia, Singapore
Also lived in: Peru
Traveled to: USA, Hong Kong, Cuba, Bermuda, Bolivia, Ecuador, Aruba, Panama, England, Ireland, Norway, Sweden, Denmark, Netherlands, Germany, Portugal, Spain, Italy, Switzerland, Austria, Turkey, Czech Republic, Indonesia, Sri Lanka, Maldives, Cambodia, Vietnam, Thailand, Australia, Malaysia, Myanmar, UAE, South Africa, Zimbabwe.
What was the first foreign country you ever visited?
Technically the U.S., when I was really little, but the first place I went as an adult was France.
What was your study abroad experience like?
Amazing. Life-changing. The reason I chose to work in Belgium after graduating was because of my experience in Europe while I was studying abroad in France. It was so much more than just studying.
What was the best part of study abroad? What was the biggest challenge?
The best part was definitely the friends I made there. We're all still friends today, and even get to reunite at weddings.
Surprisingly, improving my French was the biggest challenge. This was because I was with a group of Canadians who were doing the same exchange and everyone we met wanted to practice their English, and our willpower to practice French wasn't strong enough. Since we were a big group, it was easy to slip back into English frequently. I wasn't very good at making French friends, either. I think if your personality is more outgoing, it's easier.
What was your first job abroad?
My first paid job abroad was teaching in Brussels, Belgium.
I found that job through my university while I was finishing my Bachelor of Education.
How long did you stay there?
I was there for one year.
When and how did you decide you wanted to be a teacher?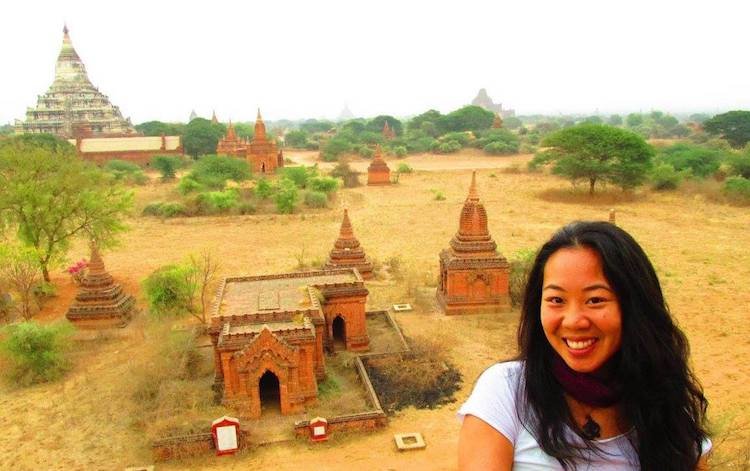 I decided I wanted to be a teacher back at the end of high school, after speaking with my guidance counselor and doing several personality tests.
How is teaching abroad different from teaching in your home country?
Oh, it's so different! For one thing, the curricula I've dealt with abroad are more concept-based, rather than content-based.
The student body is always very interesting. At home, I have the opportunity to teach in diverse settings because I'm from a big metropolitan city, but the students I've had the blessing to work with abroad are from literally all over the world. A class of 20 can be filled with kids that hold 18 different passports. These kids are well traveled and can contribute a lot to class discussions. Sometimes, their parents will come in to class to share their culture, food, and stories. It's beautiful to watch all these kids find common ground in learning English.
I also like the fact that my colleagues are like-minded -- we're all adventurous, love to travel, and are dedicated to our professions. At home, it's easy to end up working with teachers who are just in it for the pay, benefits, and pension.
What's your favorite place you've ever lived, and why?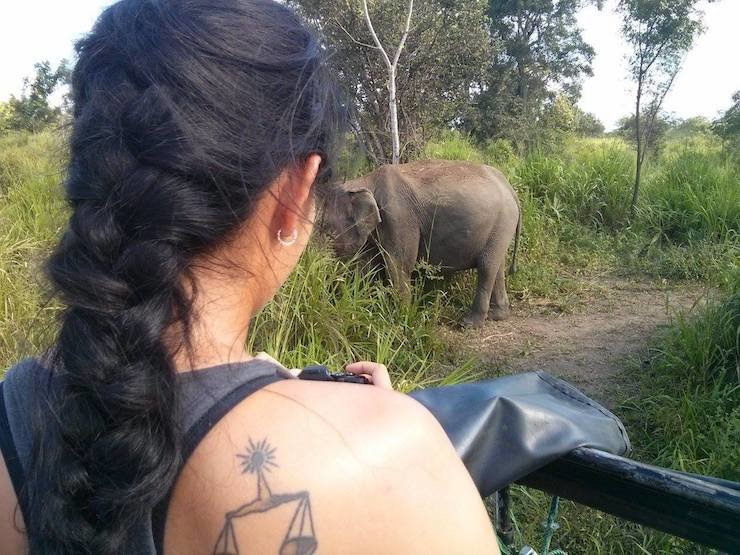 I can't pick one! Every place has had its unique reasons for being a favorite.
What do you love about living and working abroad?
When you move abroad you really learn how to be a global citizen. You learn a lot about yourself and grow in ways I think are only possible when living within a culture that's different from the one in which you grew up. My experiences help me to connect better with my students.
And, of course, the travel perk is something I also love. My new favorite type of trip involves diving, because right now I'm living in Southeast Asia, which is home to some of the most remarkable dive sites.
What are the difficulties of living and working abroad?
It's hard being far away from family and friends. You miss out on weddings, birthdays, babies, family crises... Especially if someone gets sick or passes away, it can be very hard.
What financial advice would you give to someone who wants to pursue a career abroad?
Work in an international school, but do your research first, because all schools pay differently. You should have enough to live comfortably. Saving opportunities depend on the lifestyle you choose: spending habits, trips, and your salary. You should try to save something, though, because now you're responsible for your own pension.
Where are you now?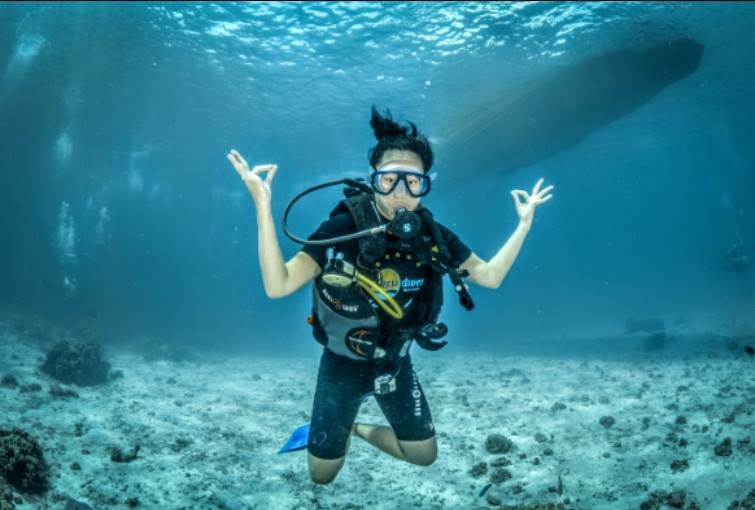 I'm in Singapore, teaching kindergarten.
Anything else you want to add?
Living abroad will absolutely change your life. The biggest danger is getting hooked on international life and having a difficult time re-adapting to life back home, if and when you ever do go back. If you're like me, you leave a piece of your heart everywhere you go, and will always have another place to call home.
Oh, and the best way to learn a language and live like a local is to date a local! :)
I've always liked this quote from French author André Gide: "You cannot discover new lands if you don't lose sight of the shore." It inspires me to be adventurous, and it's also a good reminder that sometimes the only way to learn something new about yourself, see new things, or figure out what you want, is to go on an adventure.
Ready to begin your career teaching abroad? We're here to help.