How Volunteering Abroad Can Build Peace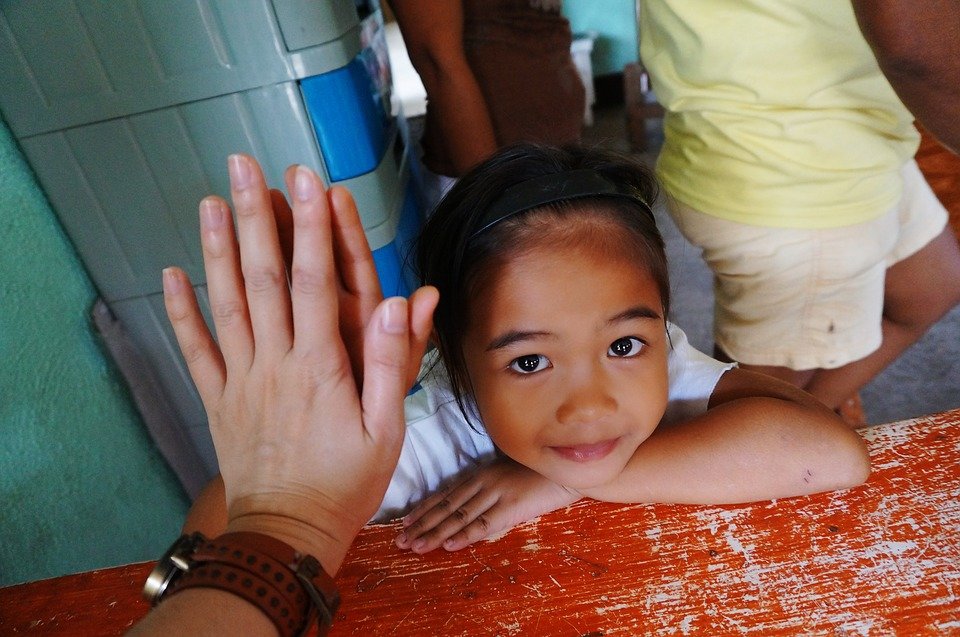 We're bombarded with images of a world in crisis. Everywhere we look, people are choosing divisiveness over unity, discrimination over acceptance, and anger over harmony. Hopelessness comes easy, doesn't it? It's easy to think, "I'm one person with a small voice and limited resources. What can I do to counter the onslaught of peace-destroying noise in the world?"
We can cultivate peace in the world in many ways. One powerful way is by volunteering abroad.
I discovered the power of volunteering abroad by accident. When I offered to coordinate my district's Friendship Exchange program for Rotary International, I threw myself into leading a dozen Rotarians on a two-week cultural exchange trip to England. Part of our cultural education involved volunteering at an English sailing-for-the-disabled program. From sunrise to sunset, we worked side-by-side with local volunteers, filling boat after boat with disabled passengers ranging from toddler to elder. We lifted people who couldn't walk, strapped quadriplegics to their seats, comforted dementia patients, and encouraged the severely autistic as we pushed boats onto the lake.
This single day of volunteering abroad was transformative. I made lifelong friends, saw how to have a positive impact, and separated cultural truth from cliché. Friendship Exchange became my personal roadmap to cultivating world peace. I was hooked.
Here are some valuable lessons I learned about fostering peace in the world through my volunteer experiences abroad.
Real People Seldom Live Up to Cultural Clichés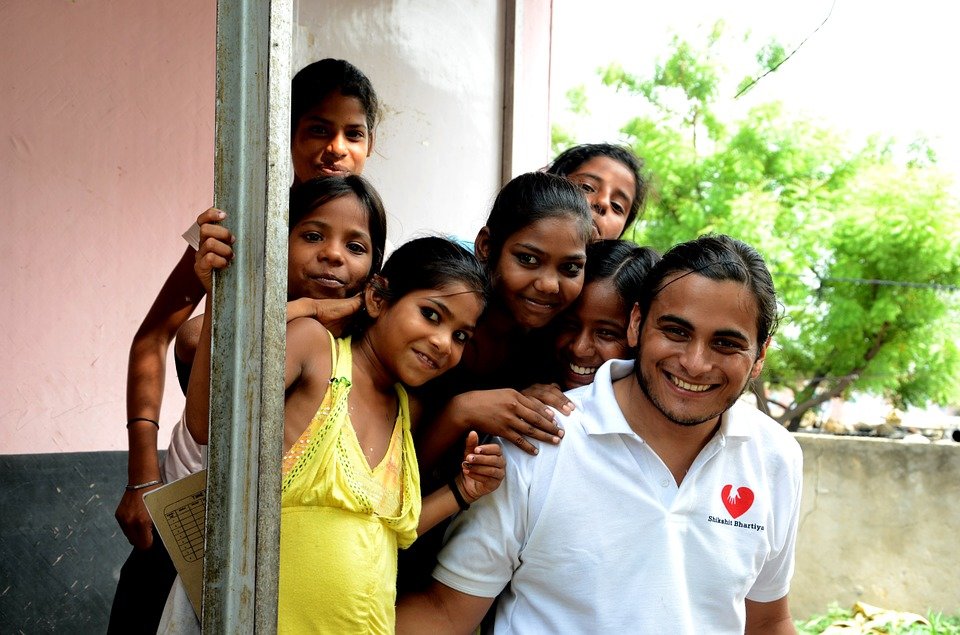 As humans, we categorize everything. We size up what we encounter, label it, and believe in the rightness of our personal systems. Over time, those categories converge to become what people believe about different cultures. Without personal experience, it's easy to cling to the cliché of the entitled American, the rude French, or the reserved British.
Take this evidence from my time volunteering in the U.K.: early after meeting one another, someone asked me how many guns I own. Because of cultural clichés, she expected every American to own at least one firearm. While pushing boats into the lake, I shared my views on gun control. She was stunned to learn not every American owns a stockpile of weapons.
Volunteering abroad strips away clichés and drops one into a circle of people with varied, colorful personalities. Instead of being a narrow collection of adjectives living across an ocean or border, we can equate them with neighbors, co-workers, and friends back home. When a crisis erupts, we are more likely to care about people we know. We may not compromise for a cliché, but we seek peace on behalf of the individuals who touch our lives.
We All Need the Same Basic Things: Food, Shelter & Connection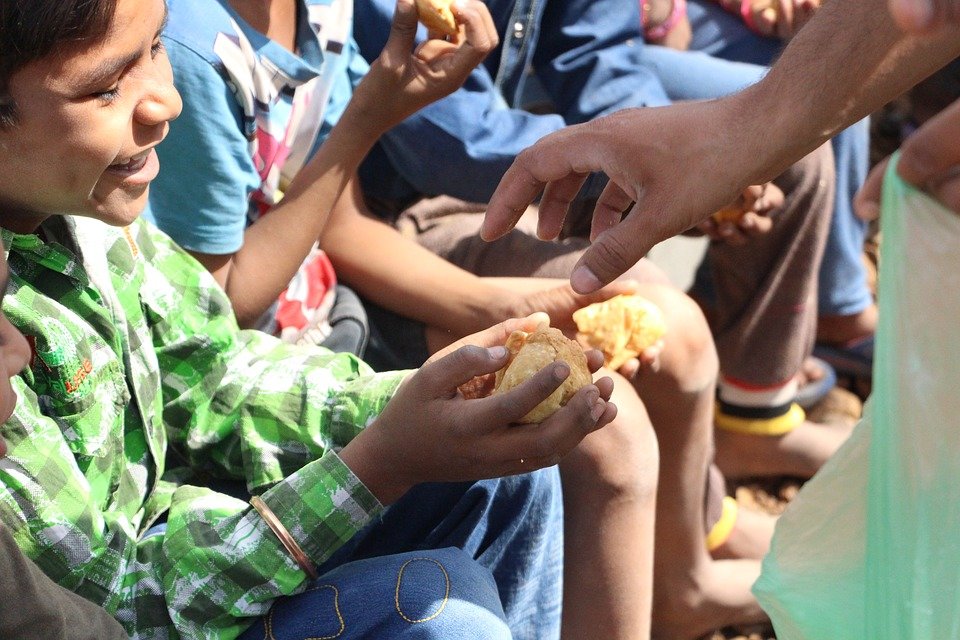 While volunteering with a sailing-for-the-disabled program in England, I learned to embrace human commonality. We may not have the same abilities, equal assets, or even fair lives, but we need the same basic things. Everyone flocked to the lake for a shared lunch, the shelter of a majestic sail, and connection with fellow humans. We traded stories about our families, homes, and countries. The day unfolded to the tune of one constant phrase. Whether flat American patois or musical English brogue, people kept saying, "I had no idea you'd be so much like me."
Volunteering abroad helps us grasp how alike we humans are. It shifts our perspective from perceived differences that divide us to commonalities that bind us together. The more we focus on what we have in common, the more likely we are to seek world peace.
Volunteering Abroad Fosters Meaningful Solutions to Real Issues
Photo by Rachel K., Tel Aviv University
Volunteering takes relationships beyond the superficial. Comfortable with my new British connections, I forged deeper conversations about issues threatening the world. I have a deeper grasp of the Brexit vote as an American because I was there during its lead-up and listened to numerous viewpoints. Those conversations build peace and understanding rather than contention and derision.
And because I have friends in the UK, I seek their perspectives on major news events. Time after time, my experience volunteering reminds me that every culture is more complex than I ever imagined. The people I meet help me delve into the nuances of any headline. Whenever I can, I offer support and a listening ear. They ask for my take on what's happening in America. While we can't always make each other feel better, we find comfort in knowing we're there for each other.
Volunteering Reminds Us that We are All Citizens of the World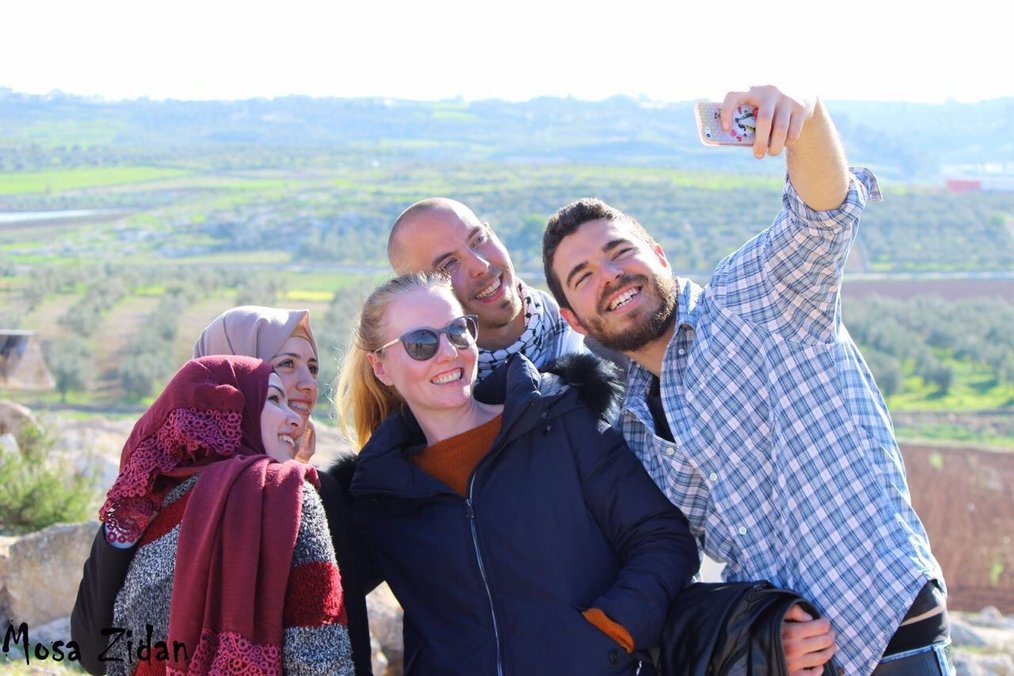 Photo by Tanya F., Excellence Center Palestine
I never understood how vast the world is until I spent time volunteering in another culture. By living with native hosts, I was schooled in new-to-me methods of recycling, saving energy, and conserving water. I found new recipes to try, dishes to love, and ingredients to incorporate into my American life. I contributed to local causes and followed their outcomes online once I returned stateside.
Spending time with people of other cultures makes us better world citizens. By considering the impact of my actions on people I love all over the globe, I make better choices for us as a whole. I'm still proud to be an American, but volunteering abroad made me even prouder to be a Citizen of the World.