Volunteer Abroad
Volunteering While Studying Abroad: Yes, It's a Thing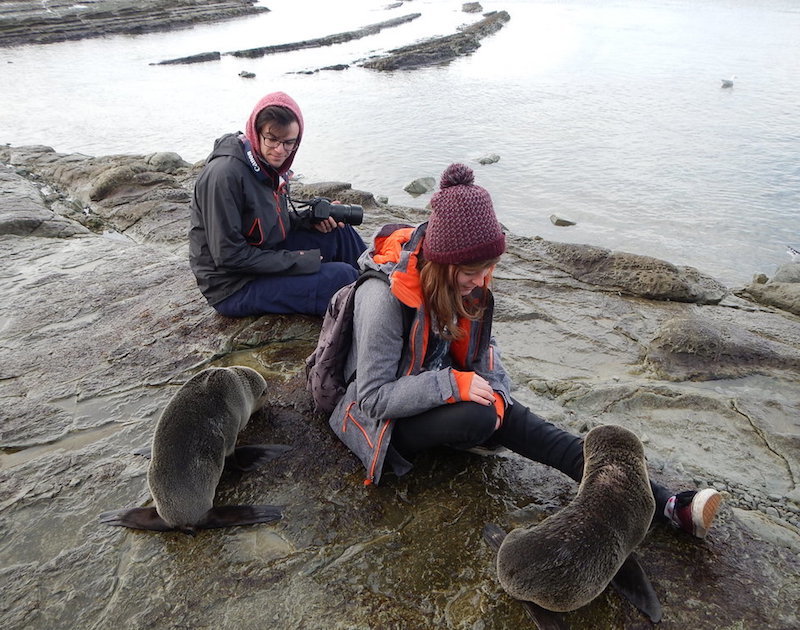 Last week I strolled into the garden Orti Dipinti and found Giacomo in the shed, as usual. He was pulling out brooms, shovels, and a few new basil plants. He looked up and smiled his big, friendly, Florentine smile.
"Ciao bellissima! Come stai!?" He asked as he dropped his things to give me a hug. "It's been awhile!"
We were beginning a new semester and our volunteer work at his urban garden in Florence, Italy was kicking back into gear. This is part of my position at FIT -- getting study abroad students to realize that they can and should get involved in the community by volunteering even while away from their home campus.
Maybe you've volunteered at home and want to again -- maybe you haven't even thought of it! But Go Overseas is with me on this one: these opportunities are golden in your study abroad experience and could literally change your life. Read on to find out why and how you can volunteer while studying abroad.
Why You'll Actually Like It
Especially for American students, the thought of doing community service while studying abroad is something that isn't normally thought of in a positive light. Perhaps our culture of forced service as punishment for petty crimes or the necessity of so many hours for National Honor Society dampens the mood.
But abroad, community service can really help create an experience that you can actively be involved in -- even after your time spent overseas has ended.
Many students abroad focus their experience in a very small area of school, play, and travel. The culture may be there, but in the larger tourist towns and cities, the act of getting outside the "study abroad circle" of friends and destinations is where the interconnectivity stops.
With community service, there are so many more ways to really be a part of their new community because of interaction with local organizations, locals, and the culture surrounding them.
Reasons to volunteer while studying abroad:
If it's a foreign language, you can practice with other volunteers -- foreign language learning is still important!
You'll be able to volunteer regularly and long-term, making more of a lasting impact.
You will meet locals in the community and can continue these friendships even after you head home.
You will learn about cultural differences in a local setting.
Because you are assisting the community, you will respect it more.
It's distressing to focus on something other than schoolwork.
It is a resume booster if you need it for after graduation -- and technically, this could count as (international!) work experience depending on the organization you participate in.
How to Get Started Volunteering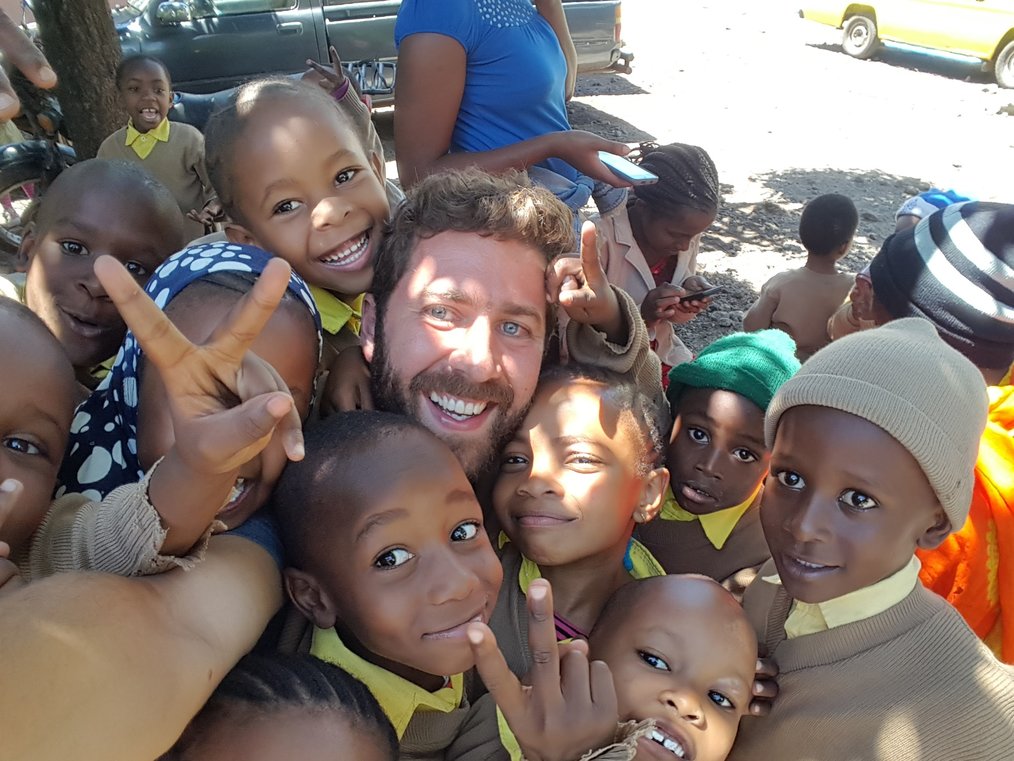 Okay, now that I've sold you on the idea, how do you go about making it a reality? There are a couple of avenues you could take, but the main ones will be either through your host university / program or independently. Whichever way you choose to go, I've got a few tips for you:
Check to see if your program has any organized projects
Volunteering while studying abroad might be new to you, but it isn't a new concept to those of us working in international education.
Some programs, such as the one I work for (the Fashion Institute of Technology), have already started community service groups that integrate themselves within the local areas. These types of groups are wonderful because they take the guesswork out of finding a program or an opportunity to participate in on your own.
Once you arrive in your new country, ask your program director if they have opportunities available to volunteer. Some work with nursing homes, others help beautify their city -- cleaning up graffiti and the like. You'll be surprised at how many opportunities there are available.
Some of the opportunities you should think about:
Nursing homes
Teaching English to children or adults
Helping those that have disabilities
Animal rescues / shelters
City clean ups
Museums
Soup kitchens
Helping with admin work or translation at a local NGO
Anything in your academic field
If they don't, you should still ask your point of contact there
If your program doesn't have anything organized for study abroad students to volunteer, that doesn't mean that you still can't work towards giving back to the community you live in! You should have been given a local advisor or program coordinator to help you with settling in, and this is absolutely a question they can help out with. Your director may know locals that do have ways of helping you get involved.
If you've directly enrolled in a university abroad, visit their student resources office. They might have volunteer opportunities for local students listed -- as an exchange student, you're welcome to take a look as well.
Ask around, and you may just find the perfect group of people that you can join independently in your free time. You'll still get the benefits -- and maybe even convince your peers that this is what all the cool kids should be doing.
Everyday projects located near your study abroad home
If it's a smaller town that doesn't have many volunteer projects that you can get involved in regularly, there are always other causes in the area that may temporarily need your help. For example, currently in Europe, we are in the midsts of one of the largest refugee crises since World War II.
There are millions of people fleeing their homes because of terrorists and bombings. Many of these people are peaceful, wonderful humans, but they are leaving everything behind in order to survive. These people need help -- and you can assist them by volunteering with refugees. If you are studying near a town that has had an influx of refugees, seek out the organizations that are assisting. Seek out groups like the Red Cross, or UNHCR that you can assist or that will point you in the direction of smaller and more local areas you can assist.
Be sure to budget some extra time when finding a project
Especially if there isn't already an established project that you can leap in on, make sure to prepare for it to take a couple of weeks for you to find, and then start, your volunteer project.
If you're volunteering for a full academic year, this might not be much of an issue because you'll still be able to dedicate a few months no problem. However, if you're only abroad for a semester, one month of waiting means 1/4th of your time available to volunteer is now gone.
To prevent this, start asking around for opportunities in your first week there -- or even before you've landed (just email your contact or search for local volunteer projects online).
Volunteer trips on your academic breaks
If you don't have time to a weekly project, there are still ways that you can contribute by volunteering, rather than traveling, during your winter, spring, or fall breaks.
You can travel, of course, but why not travel and contribute to society? Volunteering can lead you to places that weren't even ever on your pinned map of the world and you'll have better experiences to take away from it than anything you could possibly do on your own.
Head to Go Overseas' volunteer abroad listings to search for a short-term program that you can contact to participate in (many, but not all, will have a two week minimum). The rewards for your service would absolutely make you feel ten times better than tequila shots on another spring break trip your friends are going on.
Some Challenges to Be Aware Of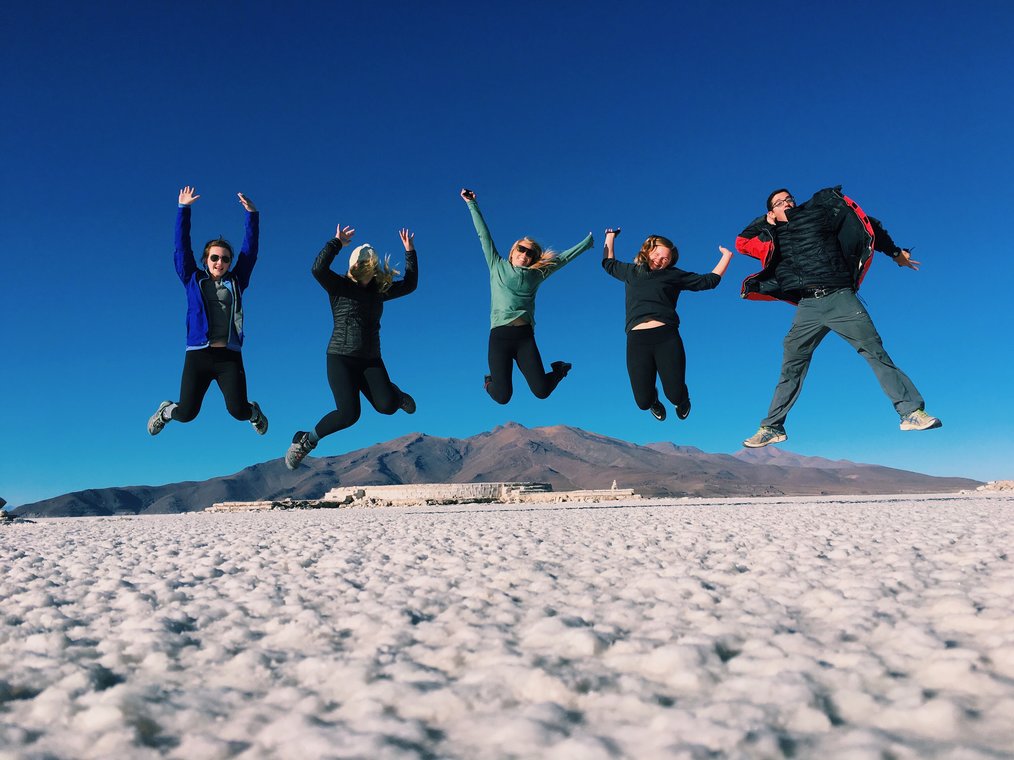 We think volunteering is wonderful, but it's not without a few challenges. Definitely be sure to keep in mind the following before taking the leap:
It may be more difficult -- especially in another language
Even though you may not be fluent in the language, that doesn't mean that you can't find a program that will assist you. For example, in Italy, many people that run these volunteer projects (the Red Cross and the Salvation Army are two large examples) can speak some English. Further, they need more English speakers to help raise money and attract tourists and international students to assist them.
Plus you'll learn more of the language just by being around native speakers! It's ok to feel uncomfortable -- just push yourself and soon, these people may become your best friends!
You may feel like you're the only one focused on helping the world
When you study abroad, making friends happens fast. Like, ok here's a week of orientation and your roommates -- now try to like everyone and feel comfortable immediately. Go! Sometimes in a strange and foreign place, you're going to want to have friends regardless of the cost.
This makes some of us do things and follow the pack extremely easily. Maybe your friends don't want to volunteer. Maybe they'll think that it's not worth their time. Don't give in to this other mentality. If you feel that you want to impact the world and give back to this new country (or continent!) you do it. And you'll feel so much better that you had afterward. You go Glen Coco.
It can change you (and that's not a bad thing)
When volunteering in other areas of the world, you may not be prepared for the reality of certain situations. Some volunteer work is rough because you're dealing with real life. There are no censored pictures. No edited stories. If you're volunteering in any aspect, you may come across things that you have not been exposed to before. Make sure that you're ok with the reality of the situations you will come in contact with.
So, Are You Going to Do It?
The benefits of volunteering on your study abroad trip greatly outweigh the negatives. And when you get back off that plane at home and people as you how study abroad was, you can say that it was "amazing" like everyone else -- but maybe you can also open up their eyes about another part of the world that you learned about first hand.
Your stories can help spread awareness into international problems and you can continue helping their causes. You will have made a difference in this world -- and that's what it's all about in the end, anyway. Right?