Volunteer Abroad
Tips for Volunteering Abroad as a Family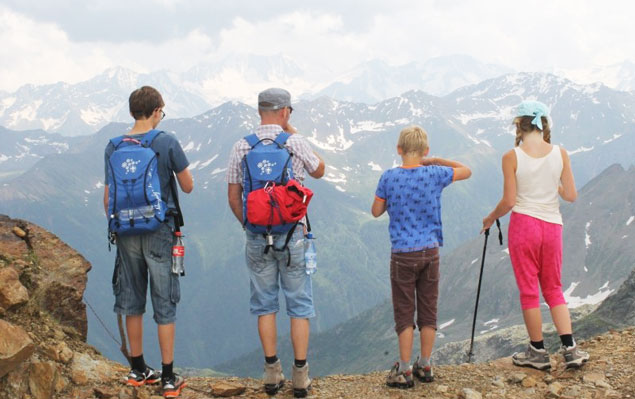 There are plenty of myths about volunteering abroad, but we'll go ahead and debunk this one for you: volunteering abroad as a family is possible -- and it can certainly be a life-changing experience. Use the opportunity to volunteer and travel as a way to teach your family lessons about culture, privilege and working together. From small tasks to long-term projects, there are many ways for volunteers young and old to gain valuable life experience volunteering abroad.
Growing Stronger as You Give Back
As kids grow up indoors grasping their electronics, I worry that families spend a lot less time interacting in a physical way. Are families going on picnics and playing catch? Are they having outdoor adventures in new places? I know some of them are, and that's wonderful. But for many of us, the pressure of daily life combined with our focus on indoor recreation is a recipe for inactivity and for a very limited global perspective. Luckily, family volunteer abroad programs, which are becoming more available and more popular, are a great remedy to this problem!
Creating a New Generation of Global Citizens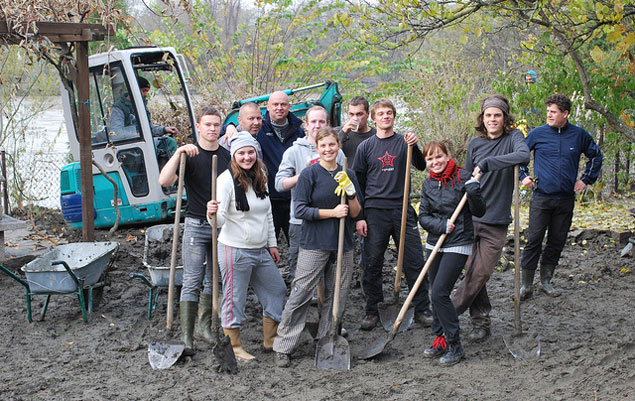 I don't have any children yet, but someday, when I do, I hope to show them the world. I want them to be global citizens, to understand that people are as varied as snowflakes, but that, deep down, we all share our humanity. We all feel love and pain. We all have dreams and needs. The world is unfair. Inequality is everywhere, and yet, there is always something one person can do to make a difference.
Volunteering as a family is one of the best ways to teach these lessons. Working side-by-side as a group, parents and grandparents can lead by example -- and no, you're not too old for it! It's a chance for parents to see their children in a new way, letting them face challenges in a safe environment -- and it could help with starting a new career. It's a chance for children to be proud of their parents as they watch them interact with new people in a new place. While volunteering, you are more than a family: you are a team. You come together to create something bigger than each of you individually. And, in the end, all of your hard work is helping other families to live healthy, happy lives too.
While volunteering, you are more than a family: you are a team.
There are many different types of family volunteering opportunities, including trail-blazing, educating children, conservation, construction, environmental research, community outreach, fundraising, and more. Be sure to take your time pick a program that's right for your family and your situation, whether it's a service learning or volunteering initiative. Remember that planning a volunteering trip takes time and effort, so be sure to start early.
Before You Go: Considerations for Family Volunteering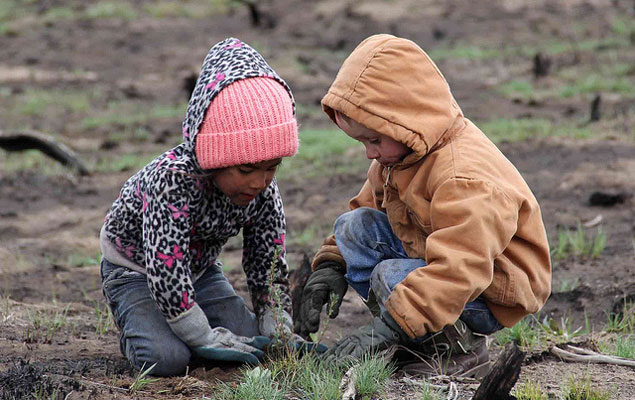 The process of taking your family abroad to volunteer can be a little complicated, but it's worth it. Be sure to consider your physical abilities and what you hope to get out of the experience. If you're traveling with older adults, make sure you consult them about what they can comfortably handle work-wise. Everyone in your group should have ability-appropriate activities and nobody should feel pushed to do more than what feels comfortable.
Also, if anyone has health issues, make sure you're well prepared. If you need to have access to health care in case of an emergency, plan a trip in an urban area or near a hospital. The same goes for kids -- if you have youngsters with you, make sure you plan plenty of down time for them to rest. Being in a new place can be exhausting for everyone and little kids get tired more quickly than adults.
Have Fun Too!
If you want the trip to be recreational as well as educational, incorporate some sightseeing or plan to have a few days before or after the volunteering experience to travel. Ask plenty of questions before you choose a program -- like where the money goes. In many cases, you can contact previous volunteers for an unbiased perspective. Whether you're clearing trails in Washington state or teaching children in Nepal, you will be enriching the lives of the people you love most: your family.
Family Volunteering Programs
The following organizations offer family volunteering trips in a variety of locations:
Cross-Cultural Solutions: Cross-Cultural Solutions offers a diverse range of volunteer programs for families. They offer programs in 12 countries; these programs have start dates that are year round and also offer personalized volunteer placement to make sure your skills and interests are taken into consideration.
GVI: GVI, a large volunteer organization, offers a dozen volunteer programs for families. They offer volunteering opportunities in many countries including Greece, Kenya and Nepal. Projects include marine conversation, working with children, and construction.
United Planet: United Planet has many programs available for families. While you are volunteering, United Planet makes sure that you and your family gets language immersion, participate in cultural activities, and go on learning excursions.
Outreach 360: Outreach360 is a grassroots organization that offers many affordable volunteering options. They offer a structured volunteering experience and make sure that you and you're family are in a safe and healthy environment.
Sierra Club: Part of the largest grassroots environmental organization in the country, Sierra Club provides environmentally-friendly outdoor adventures—from Tahoe to Tibet—for people of all ages, abilities, and interests.
Washington Trails Association: Washington Trails Association's mission: to preserve, enhance, and promote hiking opportunities in Washington State through collaboration, education, advocacy and volunteer trail maintenance. (Only offers opportunities in the US, not abroad.)
Volunteering abroad can benefit your family in a number of ways. With so many options to choose from, it's never been a better time to start planning. What kind of family volunteer trip would you take?
Start planning your trip or browse volunteering abroad programs for families.
Photo credits:
danielthornton
,
BLM Nevada
.