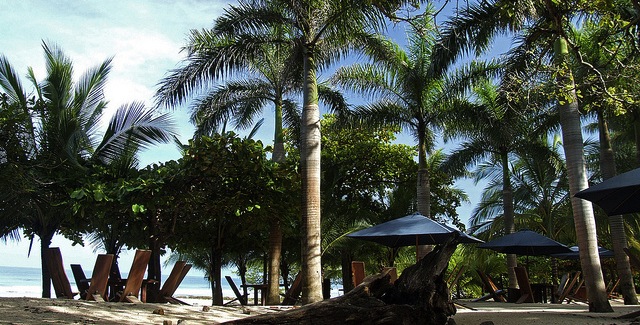 The country of Costa Rica is an ideal destination for anyone interested in volunteering abroad or perfecting their Spanish speaking skills: volunteer projects in Costa Rica range from teaching English to many conservation projects, as almost 25% of the land consists of protected national parks. From the tropical beaches of Jaco to the volcanic hot springs of Heredia, no other country in the world is as devoted to the preservation of their land and natural resources as Costa Rica is. It comes as no surprise that there are a multitude of volunteer projects in Costa Rica, and so if you're looking to spend time protecting this beautiful Central American country, your opportunities are almost endless. Where else can you harvest coffee beans, save turtles, and zip line through the jungle all in the same day?
Costa Ricans know that tourists flock to their country to marvel at the beautiful beaches, jungles, and volcanoes. They also understand that is their own responsibility to protect these unique landscapes; you can help the locals by preserving the natural beauty of their country when volunteering in Costa Rica. Whether you choose to harvest local produce, explore underground caves, rehabilitate animals, or plant flora in an exclusive greenhouse, be sure to make a positive impact on Costa Rica's environment.
Suggested Volunteer Projects in Costa Rica
Now, there's absolutely no pressure at all to go all out by picking one program and spending 3+ months there. Instead, you should feel free to test the waters to see if conservation projects are for you, and if you can't decide on one program, consider partaking in multiple short-term projects. Though there are plenty to choose from, here are the 4 most popular volunteer opportunities in Costa Rica.
If you're already studying, volunteering, interning, teaching, or taking a gap year abroad in Costa Rica, these programs are all great ways to give back to the country. The additional benefit to partaking in one of these volunteer opportunities in Costa Rica is the opportunity to see the country not as a tourist staying in a luxury resort, but to challenge yourself by getting your hands dirty on a volunteer project helping to keep Costa Rica beautiful! iPura vida!
Where else can you harvest coffee beans, save turtles, and zip line through the jungle all in the same day?
More Resources for Volunteers
Top Providers for Costa Rica
Eye - the world through my I
,
Rainsong Sanctuary Photo Gallery's photostream
,
Catandrea
,
CRMarket
, and
Greenheart Travel/CCI
.