Volunteering in Kenya vs Tanzania: How to Choose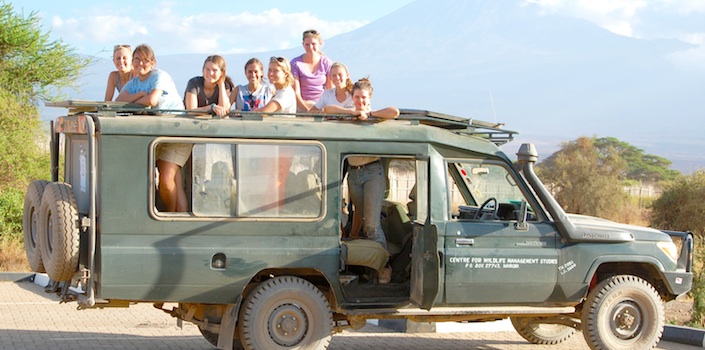 Originally published May, 29th 2013.
If you already know that you want to volunteer in East Africa, it's likely that you're trying to decide between volunteering in Kenya and Tanzania. How do you choose?
Though each distinct in their own way, these two neighbors are pretty similar destinations, and easy to travel between. Nonetheless, below are some helpful questions to ask before you make your final decision whether you'll volunteer abroad in Tanzania or Kenya.
What Climate Are You Looking For?
Kenya: Warm, tropical coasts, cool highlands, mountains, grasslands, and arid deserts.
Tanzania: Warm, tropical coasts, islands, cool highlands, mountains, and grasslands.
As neighbors on the eastern part of Africa, Tanzania and Kenya have similar topography and climates.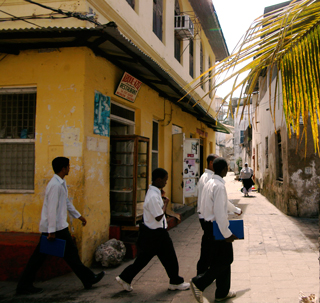 The Indian Ocean borders the east coast of both, though Tanzania has more coastline than Kenya, and in general these regions are hot and humid. The inland highlands, while still warm, are more temperate than the coasts. The two countries even share Lake Victoria with Uganda (though more of it is in Tanzania), and parts of the Great Rift Valley (though more of this is in Kenya).
However, the biggest difference is that while Kenya grows more arid and desert-like the more inland you go, the western parts of Tanzania are home to fertile grasslands and the start of the Serengeti. Also, while Tanzania's capitol, Dar es Salaam has a typical, tropical coastal climate, Kenya's capitol, Nairobi is cooler by comparison because of its higher elevation.
How Much Are You Looking to Spend?
Kenya: Affordable, but slightly more expensive than Tanzania.
Tanzania: Affordable, but slightly less expensive than Kenya.
Cost of living in Tanzania and Kenya is pretty comparable, though apartment rent, meals out, and other personal expenses are slightly higher in Kenya -- especially in Nairobi and Dar es Salaam, where prices can sometimes equal those in the west.
Volunteers in urban areas will have an overall higher cost of living in either country. Both countries utilize the "shilling" as their form of currency. However, widespread use of U.S. dollars is accepted in Tanzania. The exchange rate is favorable to the dollar in both Kenya and Tanzania.
What Sights Do You Want to See While You're There?
Kenya: Maasai Mara, Lake Nakuru, The Great Rift Valley, Mount Kenya.
Tanzania: Kilimanjaro, Serengeti, Zanzibar.
Tanzania and Kenya are home to some of the most iconic destinations and features of Africa.
Tanzania has the vast Serengeti grassland filled with grazing wildlife, lush rainforests ideal for spotting chimpanzees, Mount Kilimanjaro, and easy access to Zanzibar. Kenya, just as well known for its grassland wildlife and as a premier safari destination, has flamingo dotted Lake Nakuru, The Great Rift Valley, Mount Kenya, searing deserts, and rich marine life in its coral reefs.
In general, Kenya is more popular for the classic African safari trip (though that's changing), while Tanzania has more opportunities for diving and snorkeling off the mainland coast, Zanzibar, Pemba, and Mafia islands, and a much larger expanse of rainforest -- over 25,000 acres of some of the oldest and bidoverse rainforest in the world.
Busses also pass between the two countries, making travel to both easy, and you can even get a tourist visa on arrival that will allow you to travel freely between Tanzania and Kenya -- think of it as a two-in-one visa.
How Much Swahili Do You Want to Learn?
Kenya: English and Swahili are spoken; English is a little more widely spoken.
Tanzania: English and Swahili are spoken; English is less widely spoken than in Kenya.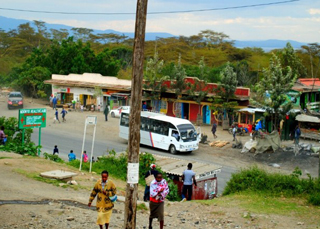 Kenya and Tanzania are both Swahili speaking countries, though volunteers can get by in English and there typically won't be a language requirement for your program.
Generally speaking, English is a little more widely spoken in Kenya than in Tanzania -- meaning, if you want to learn Swahili, maybe think about Tanzania.
If you're worried about language barriers, you might want to lean towards Kenya. Either way, you can get by with English or immerse yourself in Swahili in either place.
How Remote Do You Want to Be?
Kenya: More populated, lots of volunteer opportunities in bustling Nairobi, but still options for rural placements.
Tanzania: Less populated and more remote than Kenya, though urban placements are still an option.
Kenya and Tanzania have roughly the same population (41 million for Kenya, 42 million in Tanzania) though Tanzania is almost double in size. Being as such, Kenya has a reputation for being slightly more developed and densely populated, with parts of it as busy and bustling as New York City, while Tanzania can feel more remote in parts.
Again, both countries offer both highly connected urban lifestyles, as well as remote, off-the-beaten path destinations. However, if we're going to make a broad, blanket statement about the two, Tanzania is a little more remote.
The main differences to consider when comparing Kenya and Tanzania, is that while both are welcoming, travelers tend to agree that Tanzania is a little more remote and laid-back, while Kenya -- especially in urban areas -- is more westernized and cosmopolitan.
What Cultural Aspects Interest You?
Kenya: Hub for modern East African culture -- especially Nairobi.
Tanzania: Mix of modern and traditional beliefs and traditions.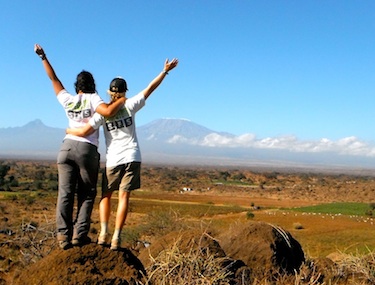 It could even be said that there is no one culture that makes up Kenya or Tanzania, but a patchwork of beliefs, traditions, and histories.
For example, Kenya has embraced the modern with a thriving hip hop and afro-pop scene and the annual Kisima Music Awards, which recognizes talented musicians from across East Africa, but at the same time traditional coming of age ceremonies are still a significant rite of passage (ceremonies vary from tribe to tribe).
What Kind of Program Do You Want to Do?
Kenya: Wide variety of projects with the option to work at a startup, with Somali refugees, or teach subjects other than English.
Tanzania: Wide variety of projects with chimpanzee conservation being a unique to Tanzania option.
Like most of the other topics I've covered so far, Kenya and Tanzania are pretty similar in terms of the projects they offer as well.
Education, environmental conservation, and healthcare projects tend to make up the bulk of all volunteer programs in both countries. Volunteer to preserve coastal mangrove forests and turtle populations in Watamu National Park, Kenya or help educate against over-fishing and ecologically detrimental practices at Kigamboni or Chumbe Island Coral Park in Tanzania. Work with HIV/AIDs education, or teach English.
There are, however, a couple of small differences. For example, Kenya has begun to see a boom of startups and Nairobi is a great destination if you want to put your design, marketing, or technical skills to use. Secondly, Kenya's main language of instruction in schools is Swahili and English, which opens up opportunities to teach subjects other than ESL (such as science or art). Teaching projects in Tanzania, however, tend to be more ESL focused.
Kenya also receives a large number of refugees from Somalia each year, so opportunities to work with refugees are more prevalent in Kenya than Tanzania.
In Tanzania, however, there's one standout project that Kenya doesn't have much of: working with Chimpanzees. Follow Jane Goodall's footsteps and help reduce human impact on chimpanzee populations and their habitat.
Volunteering with the Masaai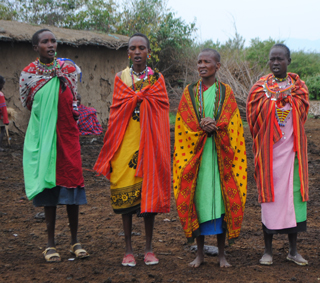 One of the problems with defining national culture in Africa is that country boundaries were drawn during colonialism with no regard to the ethnic groups that resided within these artificially drawn lines. In East Africa, one of the most famous ethnic groups is the Masaai, who have held on to traditional way of life and can still be seen wandering rural areas swathed in their distinctive, bright, red cloth.
They're generally given freedom to cross the Kenyan-Tanzanian border as they like, but lately more efforts to integrate Masaai communities into mainstream Kenya and Tanzania have been taking place. There is a larger population of Masaai in Kenya, but even so there's no shortage of volunteer projects with the Masaai in either.
Either Way, You Can't Go Wrong
In all honesty, a volunteer project in Kenya isn't going to be too different from a volunteer project in Tanzania. I know this doesn't help you too much in deciding, but no matter which one you can't go wrong. After having spent time in both countries, I love them equally. Kenya was so inviting, I put off leaving for a full week. In Tanzania, I caught my first glimpses of African wildlife and have since associated it with greenness and natural beauty.
So, whether you find yourself on the shores of Zanzibar or in the bustling center of Nairobi, you're going to eat a lot of ugali and be surrounded by a vibrant, welcoming group of people. Not to mention, if you end up in Tanzania wondering what life is like in Kenya... you're not so far away you can't find out.
Photo Credits: Cooper, Jessie Beck,
School for Field Studies
, and
Frontier Official
.