Surprising Ways A Gap Year Can Improve Your Wellness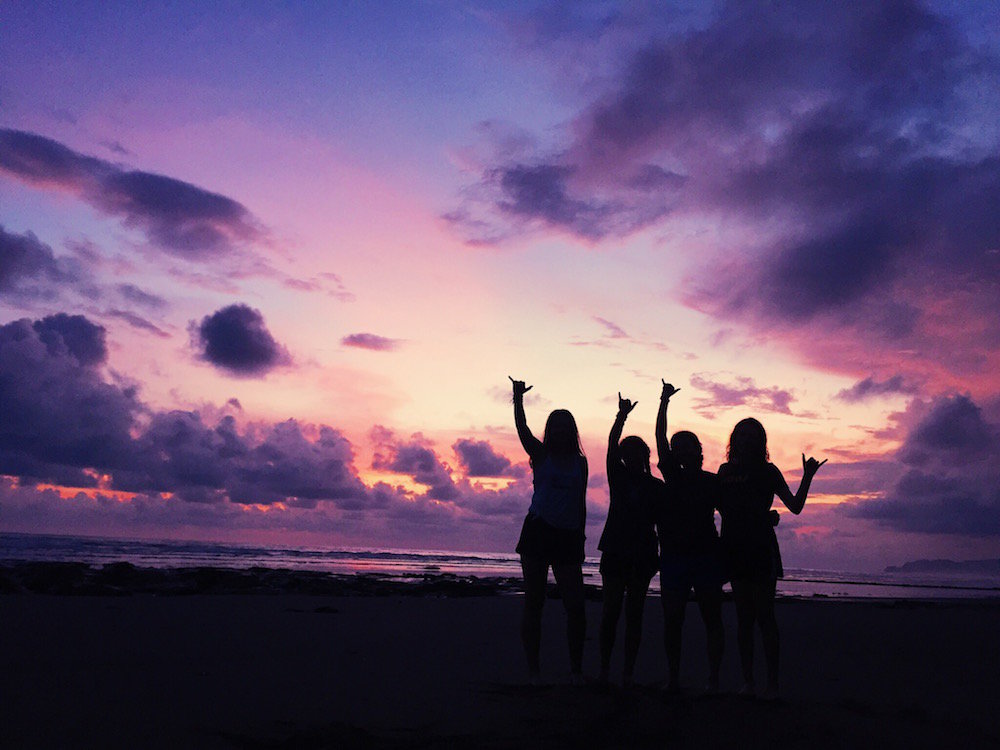 Gap years are often considered to be an effective way to explore or expand your career paths, do good in the world, and expand your global awareness. What gap year prospects often overlook though, are the wellness opportunities one can gain by traveling the globe mindfully.
If you are weighing the pros and cons of taking a gap year, be sure to think about how you can improve your personal wellness by traveling the world. From financial health to nutritional, social, and emotional wellness, a year abroad can boost your overall well-being in a number of ways.
Here are 6 wellness benefits that come with spending a year abroad.
1. You'll Learn How To Maintain Financial Wellness During Your Gap Year
It is a common misconception that booking a gap year adversely affects financial habits. Yes, your time abroad will cost money (and it isn't cheap) but let's be realistic: most financial "waste" won't come from program fees and housing. It will come from bad budgeting and complete disregard for your financial responsibilities. Excessive partying and shopping, for example -- irresponsible spending, in general -- will likely be the biggest culprits.
How to stay financially healthy during your gap year? Allow your time overseas to teach you how to forecast, plan, and stick to a long-term budget. You don't have to sacrifice fun for finance in order to hone your money habits, just become more mindful of your spending. Plus, doing so will benefit you when you return home to "real life" -- setting you ahead of your peers. Here are some tips to keep in mind:
Learn about exchange rates and track currency trends to know when to take out more money.
Research bank, ATM, and card transaction fees to understand ways you might lose (or save) when spending.
Learn how to cook local dishes and host dinner parties instead of dining out.
Track your daily expenses to dispute erroneous charges and evaluate spending trends.
2. Gap Years Can Help Your Nutritional Health
This probably isn't the first time you've heard this from someone who's traveled abroad, but I can't say it enough: food in the United States is (often) awful for you… even some of the "good" stuff. From eating habits to product offerings, Americans eat less farmed goods and can barely pronounce or define the majority of ingredients in store-bought groceries.
On the contrary, depending on your gap year destination, you'll likely begin to notice an improvement in your gut health. You might have less bloating or feel less lethargic, for example. These are all positive effects from consuming fewer processed foods, sugars, and refined grains.
The best part about it? You won't even notice you've changed your diet because it will be based on the availability of foods whenever you travel. More access to farm-to-table meals paired with smaller portions will make for a boost in your nutritional health... and your belly will thank you.
3. Gap Years Can Help You Get into Better Physical Shape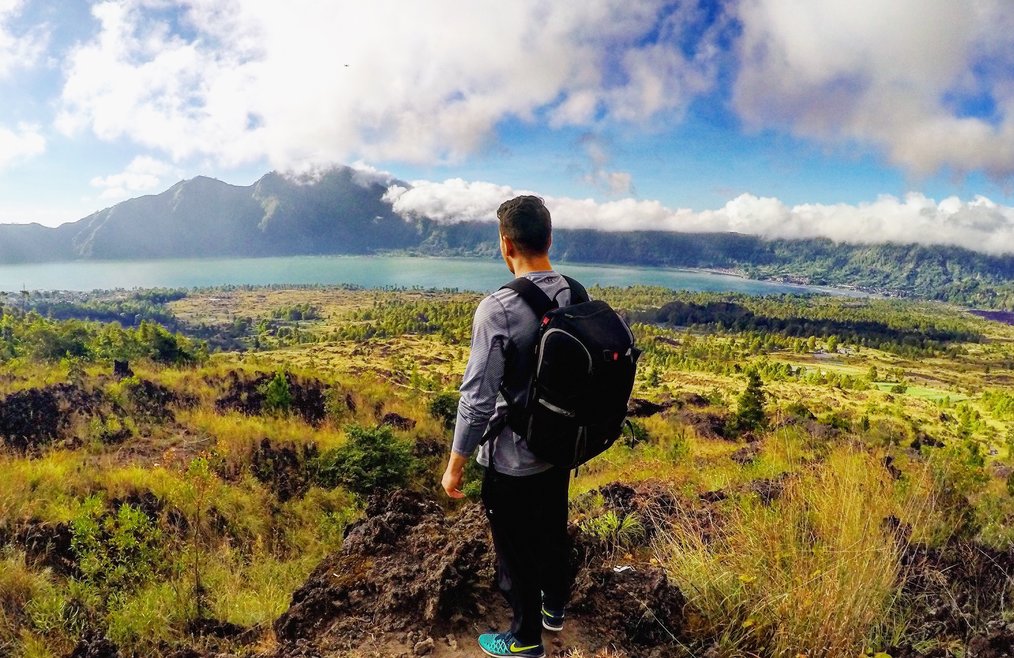 Photo by Charles-Eric L., Start Me Up Indonesia
Grab your backpack, lace up a pair of good walking shoes, and go explore. Your gap year is the perfect time to get moving and improve your physical wellness.
Whether it's getting lost and walking in circles, climbing to experience spectacular views, participating in hikes and trekking tours, or joining a local activity that challenges your strength and stamina, travel is great for your health and you'll notice the benefits immediately.
Here are ways to stay focused on your physical wellness outside of going to the gym:
Take a dance class and learn about the local culture while breaking a sweat.
Climb the highest hills for panoramic vistas.
Walk to destinations that are less than two miles away.
Always wear comfortable shoes in case you find new terrain to explore.
4. Gap Years Can Teach The Importance of Cultural Wellness
There is no denying that some -- if not most-- gap year travelers will experience some form of culture shock when embarking on their journey abroad. Physical, spiritual, cultural, and linguistic contrasts may feel isolating at first but should be seen as an opportunity to celebrate both differences and similarities.
Gap year programs aim to offer the perfect opportunity to do just that. From discovering ancestral traditions of your own lineage to connecting with the unique backgrounds of others, a year abroad in an unfamiliar place can help nurture a growing understanding and appreciation for diversity in all its forms.
Head to a place of worship, visit a museum, dance to regional music, taste the local fare, and keep an open mind as you become more immersed in your new, temporary home.
5. Gap Years Can Reduce Overall Stress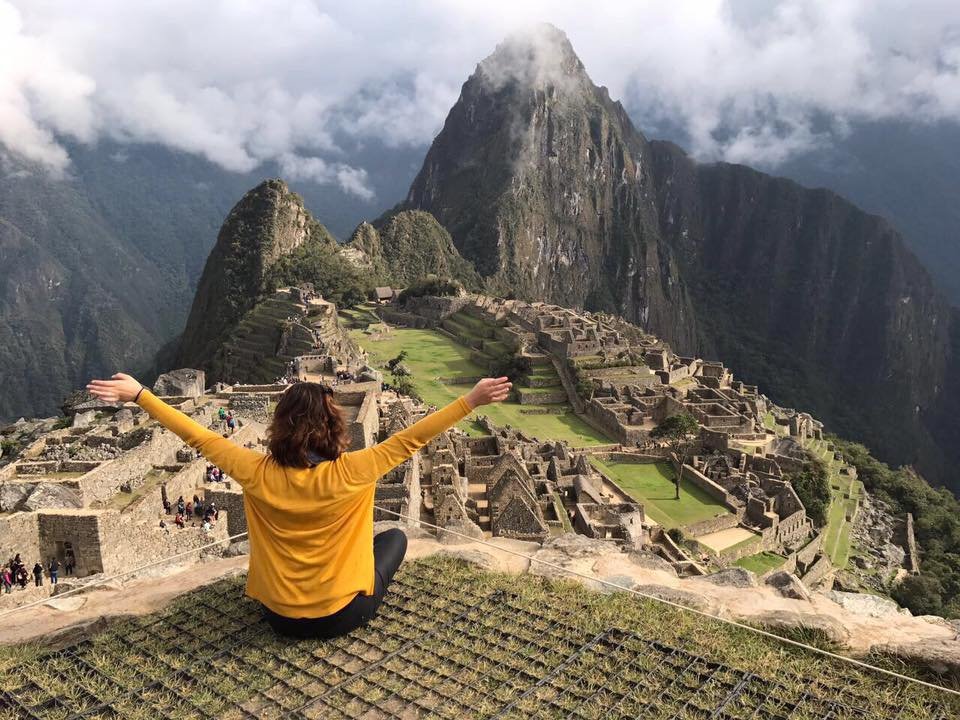 Photo by Adriana de las Cuevas, Iko Poran Peru
While the packing, planning, and paying portion of a gap year may be initially stressful, the experience itself can help take some weight off your shoulders. Not because everything is unicorns and rainbows but because you'll finally have time to reflect without pressure from family, friends, and school. You'll finally have time for you.
Here are some ways you can contribute to good mental and emotional health while abroad:
Take walks daily and allow for a break from technology.
Interact with nature whenever possible: breathing in fresh air, going for a swim, or hiking.
Be mindful or your alcohol intake and listen to your body.
Connect with your program advisor and seek support on the days you are feeling down.
Explore different passions and feel free to let them go without reservation as your preferences evolve.
6. Gap Years Can Help Your Mental Health & Boost Your Confidence
There is no better confidence booster than taking a scary leap like traveling overseas for a year. From navigating unfamiliar paths to learning new languages and stepping out of your comfort zone, a gap year will do wonders for your self-awareness and personal growth. This newfound confidence can take you far in social circles, networking, job interviews, and relationships.
Here are some of the ways you will rock during your gap year:
You'll start navigating the streets of a city or town in a different country without help.
You'll learn a bunch of words in a new language and start communicating with locals more often.
You'll conquer old fears and maybe even uncover and face new ones head on.
You'll find love in people and your surroundings.
You'll start taking more initiative, starting with "Hello".
You'll realize that you can totally do anything you put your mind to.
Wellness is more than losing five pounds and running a marathon. Personal wellness is physical, financial, emotional, and more... and a taking a gap year can help you in pretty much all of these ways.