Gap Year
10 Gap Year Trends to Watch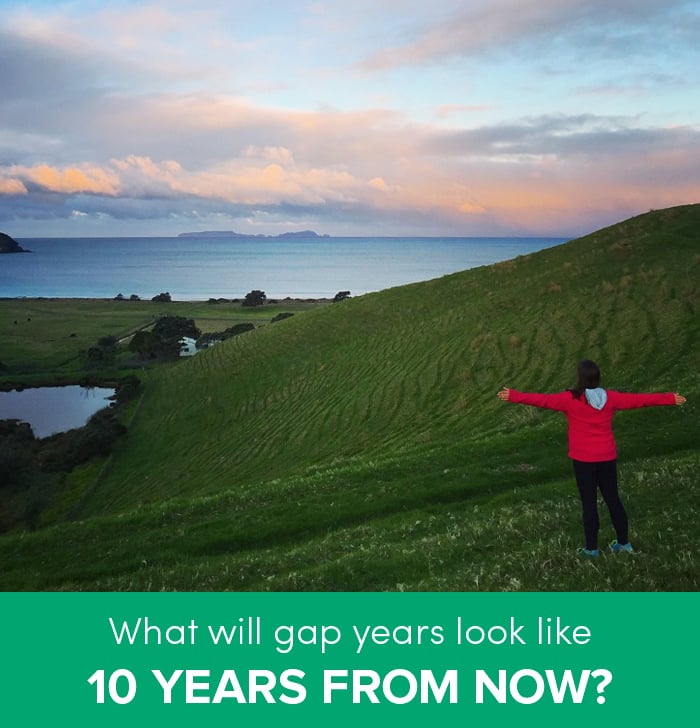 Gap years have been on our radar since long before Malia Obama announced she'd be taking a year off before entering Harvard. For most of the country, though, the announcement was probably followed by a mass Googling of "what is a gap year?"
This isn't that surprising -- until quite recently, gap years were a rare choice in the U.S., with only a small number of students electing to take a year off before college to work, volunteer, or find other alternative ways to engage with communities at home or abroad. Slowly, though, we've started to see more interest in gap year as an option -- both from students and families and from universities trying to encourage students to consider it.
Because we're optimists here and like thinking about the future, we took a look at some of the data and chatted with experts to get a better idea of where gap years are going -- and if they'll take us with them. Here are our ten predictions for the future of gap years.
1. Gap Years Will Become More Mainstream, Accepted, and Accessible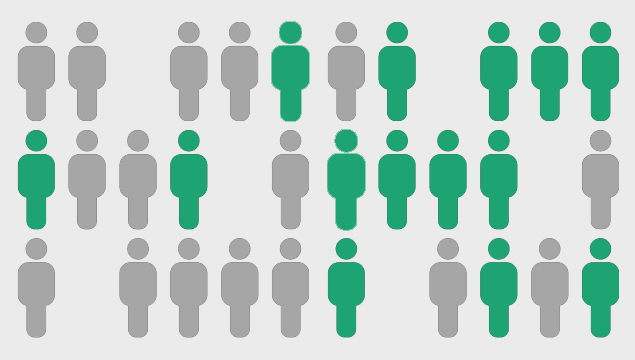 Anyone who's had their eye on gap years over the last decade has probably already seen this coming. Slowly but surely, gap years have become much more accepted in U.S. higher education circles than they used to be. Taking a year off before entering university is a longstanding practice in many other countries, including England, Germany, Australia, and New Zealand, but for years it's been practically off-limits to most of us in the U.S., seen as a frivolous time for rich kids to sow their wild oats -- or whatever other phrase your grandma would use to describe it.
Fortunately, that outdated image is changing as more students have begun considering gap years as an option and universities have taken steps to encourage incoming students to do it. According to the American Gap Association (AGA), a nonprofit accreditation and standards-setting organization for gap years, up to 40,000 students each year take a gap year, and participation in gap year programs in the US increased by 22 percent last year.
Accepting it
Robin Pendoley, co-founder of nonprofit gap year provider Thinking Beyond Borders and a board member of the AGA, says he has seen many more families asking about gap years as a potential option, rather than simply dismissing it.
"Right now folks are talking about incredible outcomes for students. They're finding purpose and direction, outperforming their peers in college," says Pendoley. "What we're going to see over the next 10 years is more families considering [a gap year]," -- though, he points out, the industry still needs to figure out some other factors that discourage families, including cost and structural or even cultural barriers.
Increasing accessibility
Despite recent progress, gap years are mostly still seen as available to white students from wealthier families who attended private high schools. This isn't necessarily inaccurate, either -- data from the American Gap Association's National Gap Year Alumni Survey, released earlier this year, shows that the vast majority of students participating in gap years are white, come from families with an estimated annual income of at least $100,000, and have at least one parent with a bachelor's degree or higher.
Program providers and universities are taking steps to work toward fixing this unequal access for students of color and those from lower-income families, but there's still a long way to go.
2. More Providers Will Enter the Market...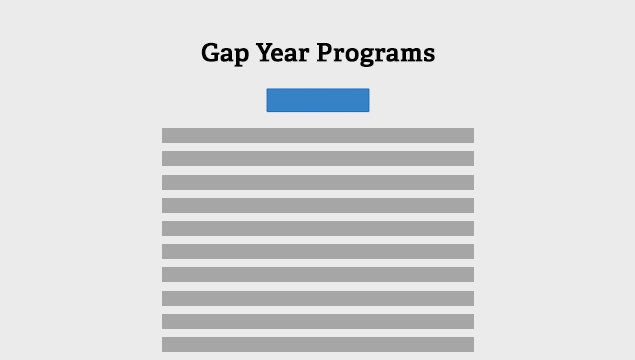 Because gap years were a fringe concept in the U.S. until fairly recently, there simply weren't many providers offering structured, intentional gap year programs. This created sort of a chicken-and-egg question: are few students doing gap years because there aren't many program options, or is the number of programs so small because there isn't enough student interest to support more?
We may be about to find out the answer to that question, as the number of program providers in the gap year market has increased dramatically in the last few years. Whether they're filling a need or trying to get out ahead of an anticipated spike in demand, new gap year organizations are popping up left and right, while longstanding volunteer and study abroad providers are also getting into the gap year game.
In many ways, this growth is a good thing: it suggests that there is growing interest in these programs, and allows for greater diversity in gap year options. However, there are also some unresolved questions about whether there is actually enough demand to keep all these programs viable, and whether all of these providers are offering high-quality programming, especially if they're trying to increase participation numbers or keep costs below a certain threshold.
3. ... But Participant Numbers Won't Actually Increase That Much -- at Least Not in the U.S.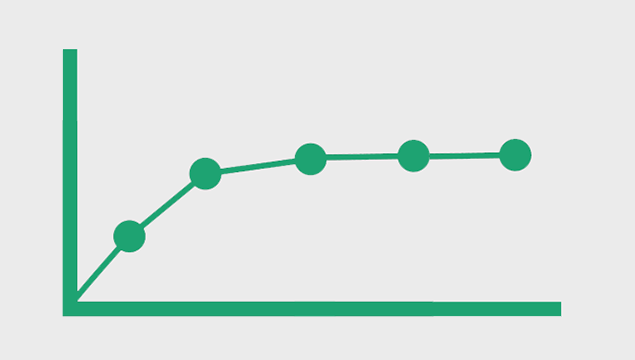 Trend pieces on the growing popularity of gap years (especially post-Malia Bump) would have us believe that every high school senior is suddenly clamoring to put off college for a year or so. While more families and students may be considering a gap year, it's still far from a universal option and that isn't likely to change significantly -- even in the next decade.
This doesn't mean that more students don't want to participate in a gap year but, realistically, the main factors discouraging students and families from exploring gap years as an option probably aren't going to vanish in the next few years. These challenges are structural, societal, and even cultural -- all of which take time and effort to change.
"A few years ago, we were seeing a lot of signs of fast growth because it was a small market," says Pendoley. "I'd be very hesitant to say the market is still growing rapidly right now, if at all. There's reason to believe that the market may not be growing all that fast -- more providers make the market look bigger, but the number of students coming in is the same."
4. Universities Will Start Doing More to Encourage Participation...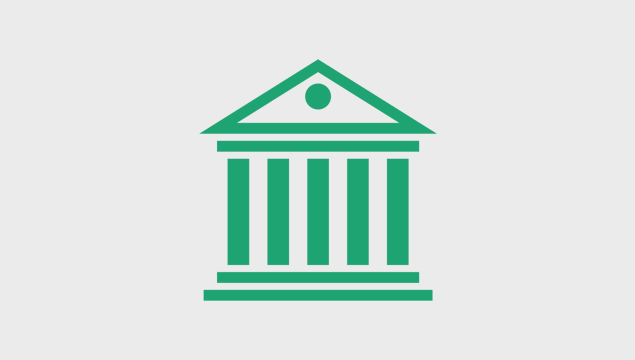 Some universities still don't allow admitted students to defer enrollment for a gap year. This outdated policy is likely to practically disappear over the next decade, as more universities become aware of the many benefits of gap years for students as well as the whole campus community.
While allowing students to defer a year is a vital step in encouraging more students to consider this option, changing one policy isn't enough to spur greater participation on its own. Financial concerns are one of the biggest factors discouraging students and families from choosing a gap year -- with college as expensive as it is, it's hard to justify another year of spending before beginning study on campus.
However, this is very likely to change as colleges increasingly accept the idea of making gap years part of the educational experience, rather than a preview. Some universities, including Princeton, Tufts, and the University of North Carolina are already putting together funds to allow them to offer scholarships and other forms of financial aid to students embarking on gap years. As these endeavors start to pay off in terms of student achievement, we're likely to see more schools jump on the funding bandwagon (though, again, we're still talking about a few schools, not all of them).
5. …Which Means Gap Years May Not Get Cheaper, but They Will Become More Accessible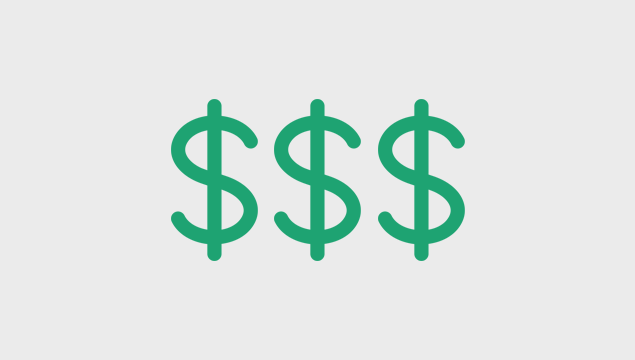 As more funding is made available for students who want to embark on gap years, and universities and families transition toward viewing them as an important part of overall educational growth, rather than an extended vacation, there will be more structures in place to help students take advantage of the opportunity to do a gap year.
If providers are committed to maintaining high-quality programming and don't see a way to do so at a lower cost, universities and scholarship programs may increasingly step in to fill the funding gap. It's a lot easier to justify taking a gap year to your parents when your university has already offered to subsidize part of it, rather than asking them to front the cash for something that, at least in the short-term, offers mostly intangible benefits.
This is especially important if universities and providers want to tackle the complex and vital issue of increasing participation among historically underrepresented groups, particularly lower-income students. For families who have to worry about every dollar invested in education, support from external funding sources could make the difference between deciding for or against a gap year.
6. Programs Will Become More Specialized and Targeted at Specific Interests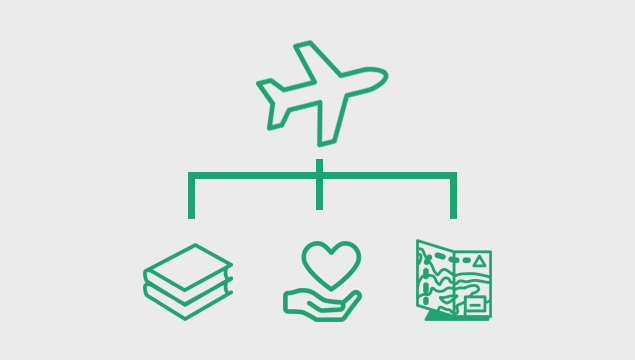 Just like the concept and public perception of gap years is evolving, so are gap years themselves. While once upon a time, they might have been relatively unstructured, gap years have come a long way from the "backpacking through Europe" excursions of our parents' generation.
These days, participants can find gap year programming that matches their interests and field of study, from environmental science to development to public health. This makes sense from the perspective of both participants and providers -- if you're investing time and money in an intensive, long-term program, you're going to get much more out of it if you're working on issues or in a field or region that you already care about. Plus, the opportunity to do hands-on fieldwork before beginning freshman year offers a huge advantage for students interested in careers in academia or research.
As the job market continues to put a premium on specialized skill sets, gap years can help prepare students by adapting to offer more specific programs for participants interested in high-demand fields, including global education, public health, women's rights, microfinance, conservation and sustainable agriculture, engineering, design, and business, to name just a few.
7. Programs Will Be Held to More Consistent Standards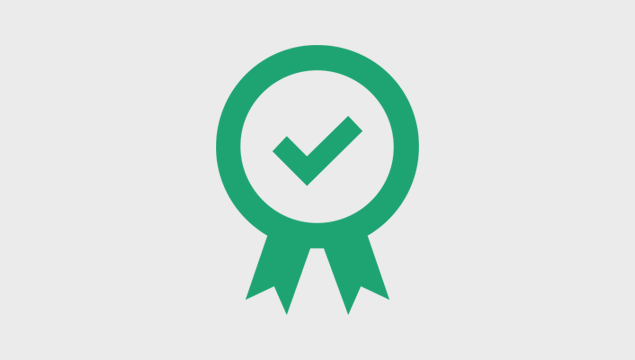 Because the market is still relatively new, there's been plenty of leeway for providers to offer all kinds of different programming, from gap years grounded in long-term volunteering to those built around adventure sports. This flexibility is great in terms of encouraging creative programming, but it's also created some understandable challenges in terms of ensuring quality and what participants are actually gaining from the experience.
But this free-for-all atmosphere is changing, too. Every year, the AGA updates its official standards for gap year organizations. These standards, recognized by the US Department of Justice and the Federal Trade Commission, aim to ensure that all gap year providers are meeting certain levels of quality in everything from the environmental impacts of their program to recruitment practices, educational outcomes, and student health and safety.
At the same time, gap year providers increasingly connecting with universities to figure out how they can work together to best prepare students for success on campus and after graduation.
8. Gap Year Experience Will Become More Appealing to Universities and Employers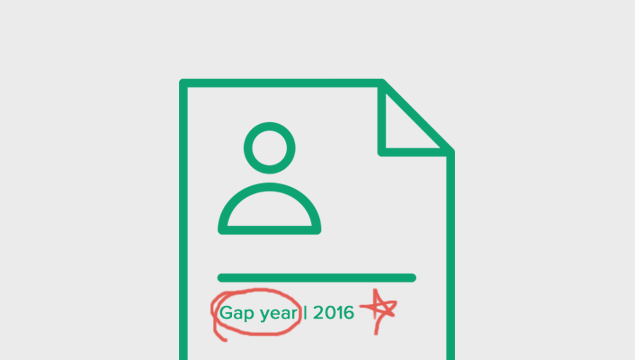 For years, anxious parents have worried that a gap year might look like just that -- a 12-month gap in a student's resume, suggesting that they might not be serious about their studies or at least would rather spend a few extra months partying than hitting the library.
Fortunately, as gap years have become more about personal and professional growth, universities and employers are increasingly recognizing the value of gap years, and even seeking out students and job candidates who have the hands-on experience that comes from being embedded in a community.
"If a potential employee has taken a gap year, that shows me they have enough guts and self-confidence to go against the grain -- something that comes in handy when you need a team member who can think for themselves and innovate," says Tucker Hutchinson, one of the co-founders of Go Overseas. "We definitely don't view it as a resume gap, but a year of unconventional learning."
Like other intensive experiences abroad -- or even in your home country -- gap years help participants build a number of important skills, including those ever-elusive intangible qualities that just can't be taught in a classroom, like curiosity, empathy, willingness to ask questions and engage with issues on a deep level, flexibility, patience and, of course, cross-cultural communication skills.
All of these skills translate well to academic and professional environments, and the coming years will see universities and companies place even more emphasis on them, giving gap year alumni a leg up in the job hunt.
9. Gappers Will Look Less Toward Western Europe and More to the Global South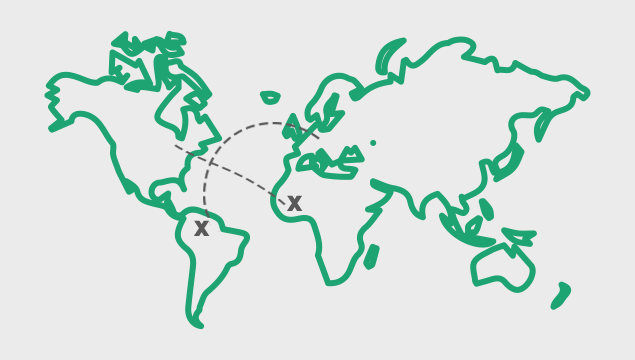 Despite growing interest among students in regions like Southeast Asia, sub-Saharan Africa, Oceania and Latin America, the majority of US participation in programs abroad is still concentrated in boring old (not really!) western Europe. This is finally starting to shift, though -- the AGA survey found that the most popular foreign destinations for gap year participants were Ecuador, Israel, India, Australia, Senegal, and Thailand (not a single Western European nation, and only one where English is the official language)!
Because the gap year market is still so much smaller than study or volunteer abroad, providers are able to be a little more adaptive and respond more quickly to changing demand. As more students look to develop their skills and work on issues affecting populations in Global South nations, we can expect to see more gap year programming shift toward those regions, making that post-graduation Eurotrip ever more a thing of the past.
10. We'll See More Conversations About the Ethics of a Gap Year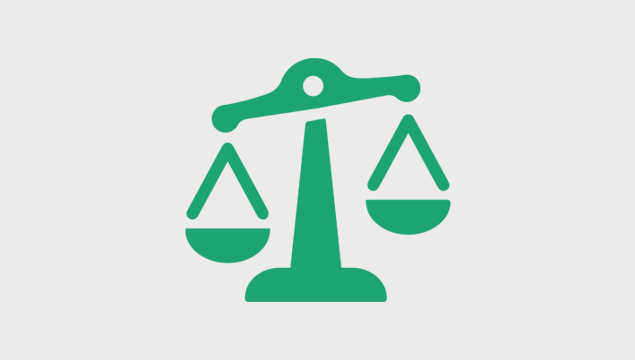 As it grows, the gap year market will be faced with the tough question of its impact and effectiveness, just like the international volunteering and study abroad sectors. There's no question that working, interning, or volunteering abroad is an incredibly valuable growth experience for the participant, but it's important that providers and participants don't put student needs above those of the communities they're engaging with and serving.
"We don't assume that travel is inherently good," says Pendoley. "We're not automatically going to be better global citizens because we have stamps in our passports. We emphasize deep immersion in communities, inverting the idea of voluntourism. The idea is finding local partners and getting students involved in their work, not for us to come in and say, we're here to do work. If you ascribe to the assumption that travel isn't inherently good, meaningful learning requires more than that."
Like other forms of travel, gap years can be done in a way that's ethical or not -- there isn't one magic way to do it, and gap year itself isn't necessarily either good or bad. However, if program providers are increasingly looking to place young participants in longer-term positions that allow them to engage and collaborate with communities around the world, it will become even more important that they are mindful of the impact on those communities and sustainability of those experiential travel programs.
"At the end of the day, I think the most important thing for parents and students to know when they come into this market is that it's really important to be clear about their intentions, what learning and growth they're hoping to see, and find programs that are intentionally designed to help them get there," says Pendoley.
"To some degree you're going to get what you pay for, and we should think about it somewhat the same way we think about schools: we want good teachers, good design and a good curriculum. Sitting in an ashram is great, but it alone may not necessarily lead to enlightenment."
What Do You Think?
If you're considering taking a gap year now, chances are you won't want to wait 10 years for all of thee changes to happen -- and you shouldn't. There are already plenty of ethical, committed providers out there offering amazing programming that will ensure you get the most out of your gap year. Still, it's exciting to think about what's ahead for this growing industry, and how your experience now can help shape and inform the experiences of thousands of students in the years to come.
Browse gap year programs now.
Illustrations by Jessie Beck. Icon credit to the noun project.